Hasbro has been teasing us with a 2021 Marvel Legends series filled with villains ever since the second half of 2020, and today they have finally put all their cards on the table and fully-revealed the wave! Teased as a "Bring on the Bad Guys" series, the official name for the wave is apparently "Marvel Legends Super Villains" (probably a more logical name!) and is now up for order! And the Build-A-Figure is one I don't think many saw coming: the classic Marvel horror monster, Xemnu!
Individual figure order links:
Arcade ►
God Emperor Doom ►
Red Skull ►
Lady Deathstrike ►
Dormammu ►
The Hood ►
AIM Scientist Supreme ►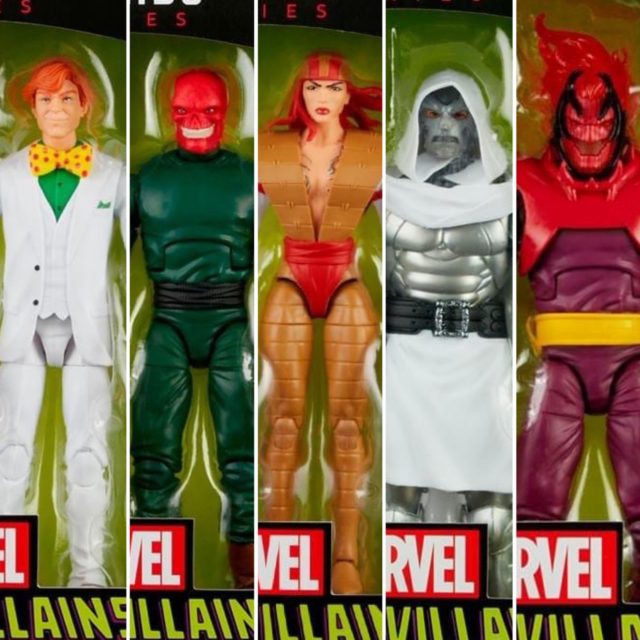 Of all the series of Marvel Legends that Hasbro has released over the past decades, I don't think any series has caught me off-guard to the extent that a wave comprised entirely of super-villains (some of which not exactly mainstream ones!) has!
Hasbro instantly had my attention when they announced an Arcade Legends figure last summer, but I wasn't sure if they could sustain my interest with other neglected villains in toy form. Luckily, I was mistaken–this series lineup is a great one, and I've got no qualms about ordering every figure in the set. Let's have a look…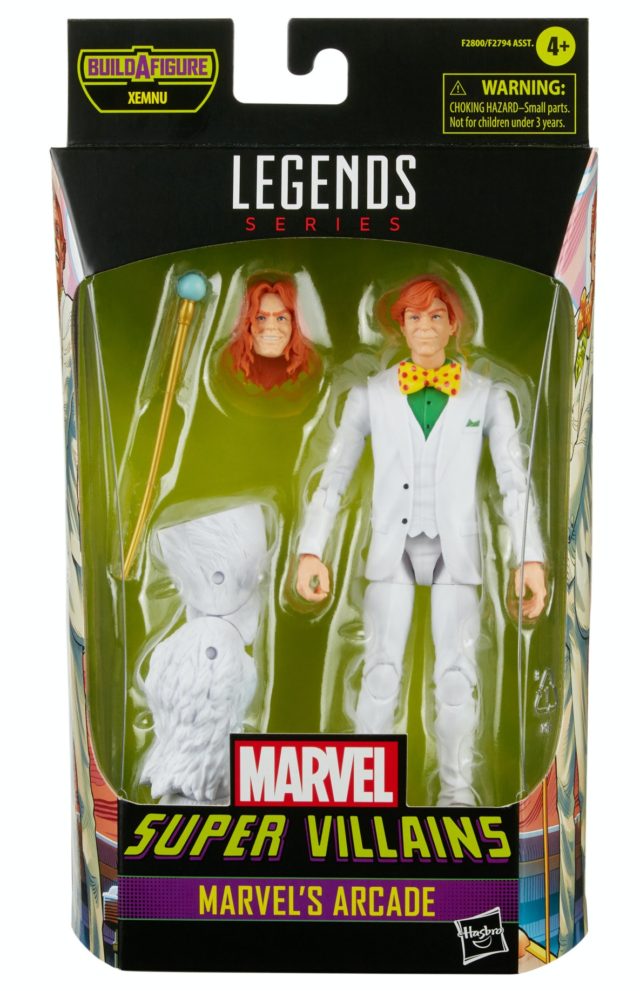 Let's start discussions with the character I'm totally hyped about from this series: Marvel Legends Arcade! One of the nerdiest X-Men villains around, I'm always pleased to see Arcade turn up in the comics–and even more tickled to see him getting his first-ever mass-release action figure here!
Arcade has both a classic short-haired head and an interchangeable head with the long hair he was rocking in Avengers Arena, as well as including his cane and a Xemnu BAF leg part. Love this. Love, love. God bless this Marvel Legends golden age!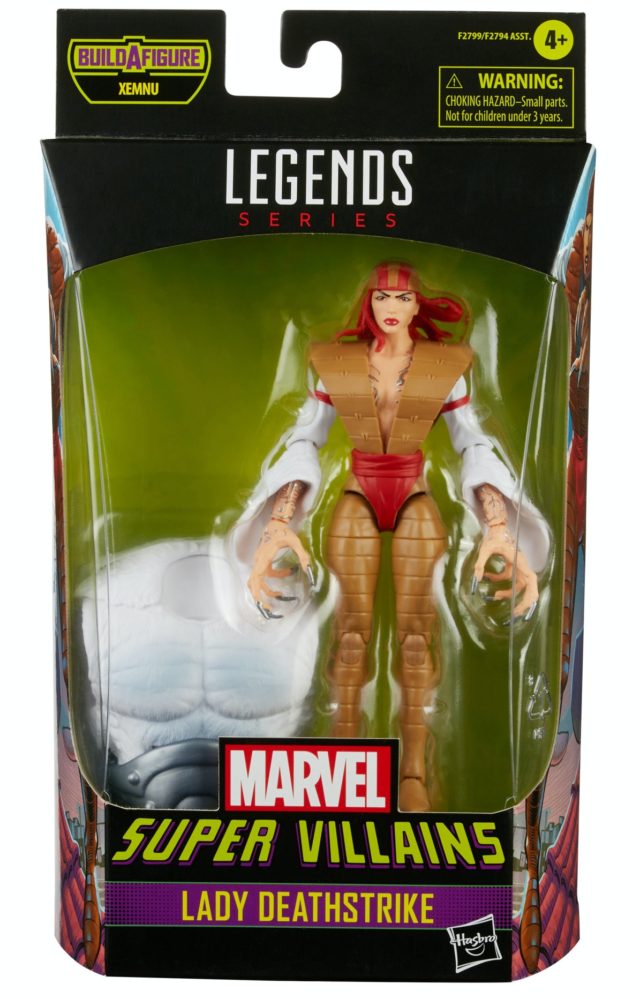 Joining Arcade from the X-Men villains gallery, we've got a new Marvel Legends Lady Deathstrike figure! I actually think the old Toybiz version of Deathstrike holds up okay still, but there's no denying that this new iteration is picture-perfect. I wonder if we've see any other Reavers in ML form to go with Deathstrike, Bonecrusher, and the Reese head from a few years back…?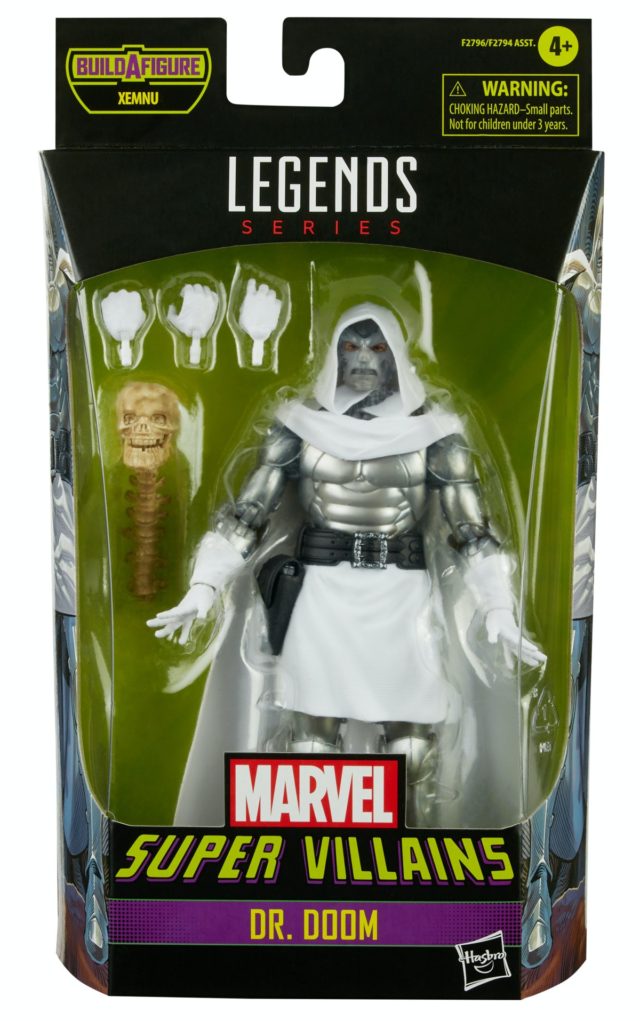 He's not an X-Men villain, but getting the Secret Wars God Emperor Doom in action figure form plasters one big dopey-ass smile on my face. Jonathan Hickman's Secret Wars was a hit with me, and I am giddy to see this action figure getting a mass release after the Future Foundation Doom was never available domestically.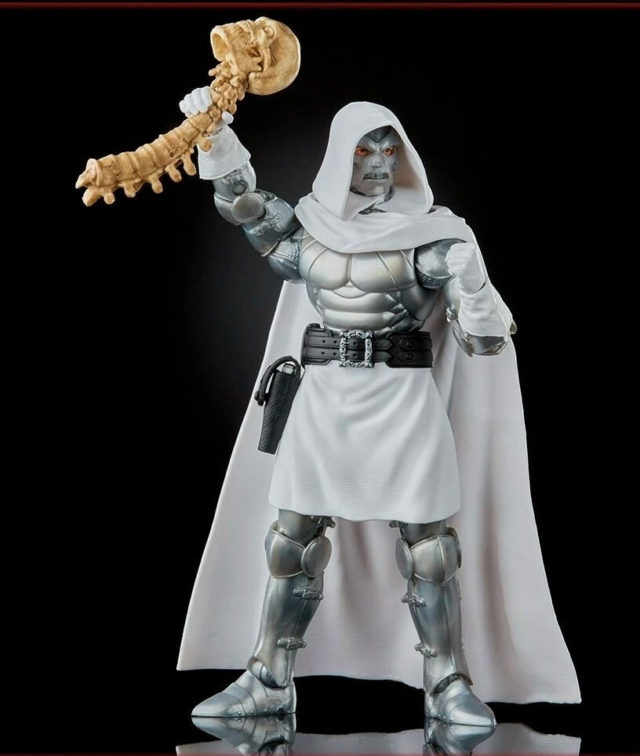 You even get the skull and spine of Thanos, after he was insta-killed by God Doom! Awesome.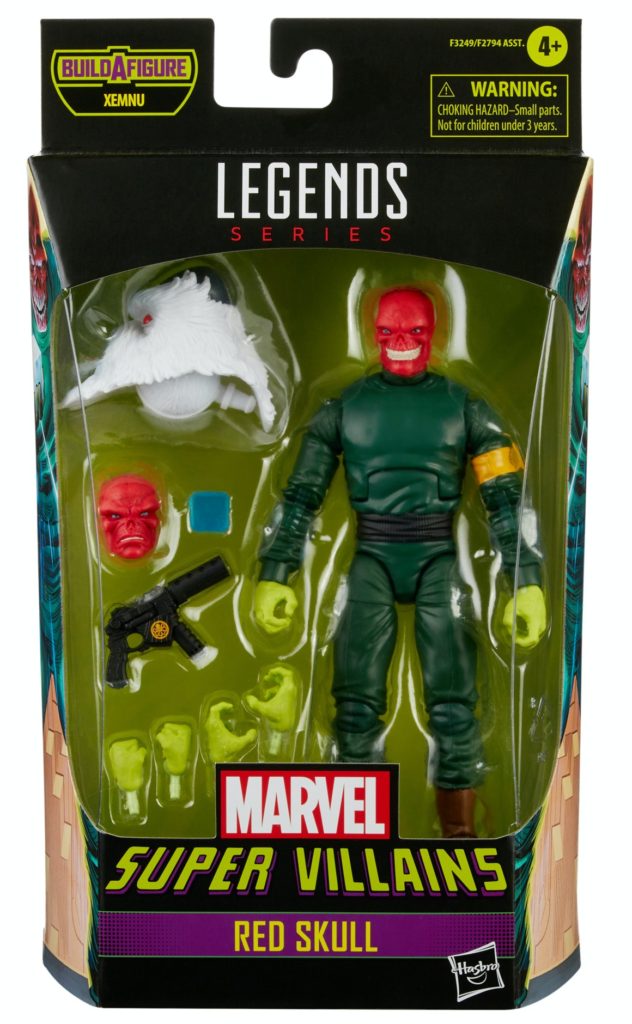 It's been a while since we had a Red Skull figure on the pegs, and the Marvel Legends Villains Red Skull will give us the first classic version of the character in green jumpsuit in many years! With alternate grinning head, cosmic cube, Hydra-branded gun and three sets of hands, this is going to be the definitive toy of this iteration of the character for me.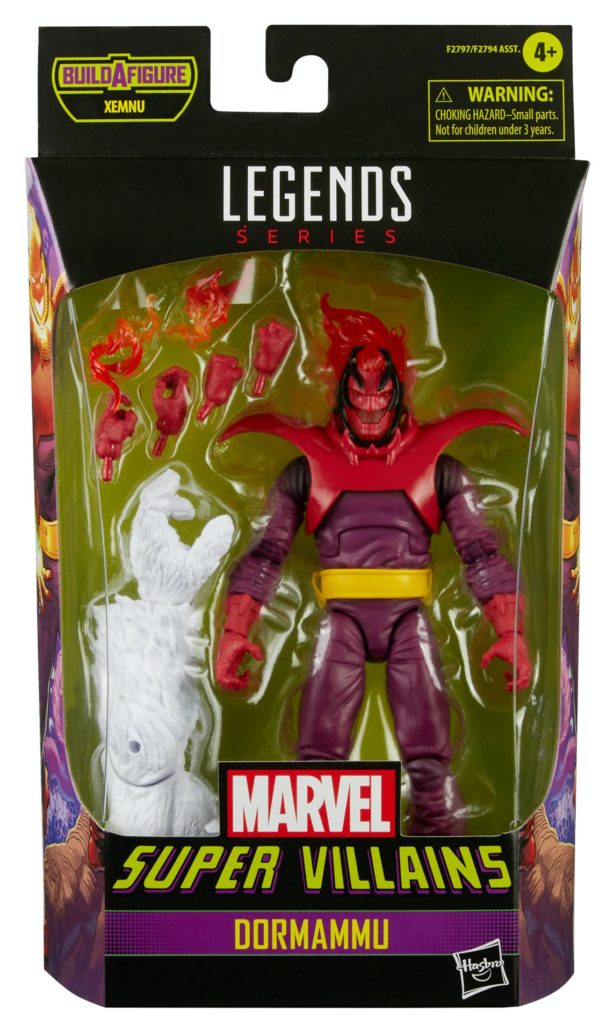 Dormammu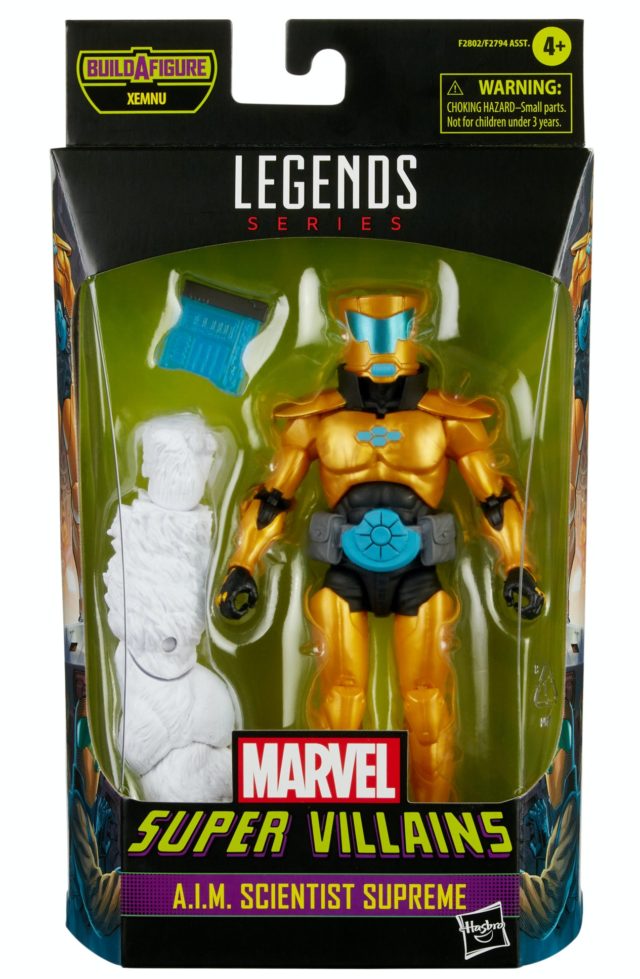 AIM Scientist Supreme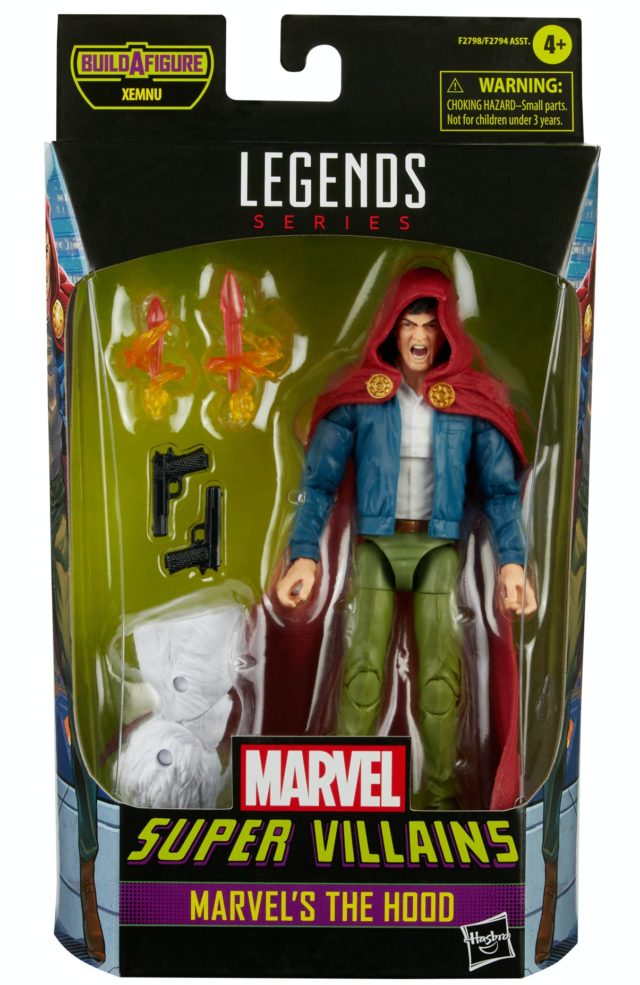 The Hood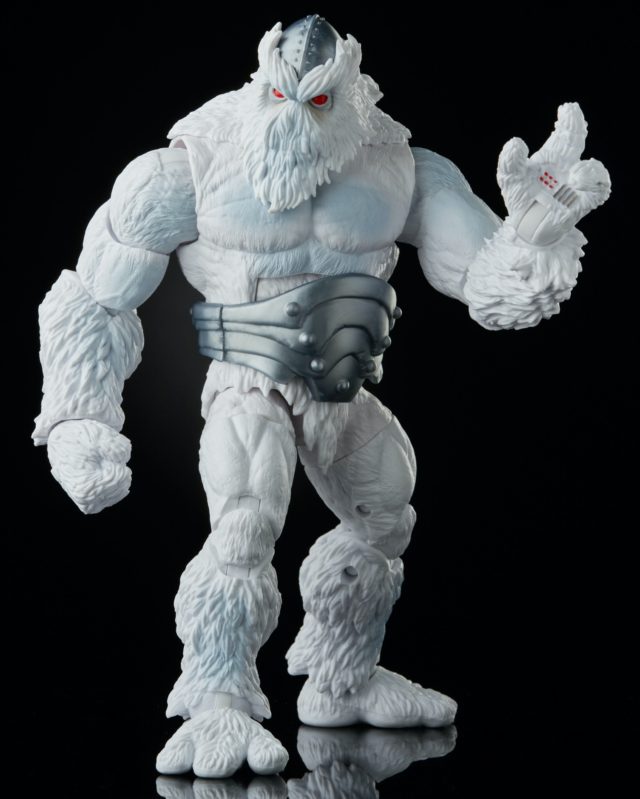 The Xemnu BAF can be assembled by purchasing every figure in this wave besides Doom, and he's… well, he's Xemnu. Obviously this gives Hasbro another chance to reuse some of that existing Wendigo/Sasquatch tooling, but I'd be lying if I said this was a Build-A-Figure that's going to be a big incentive for many fans to purchase the entire wave.
This is one of the deeper cuts we've ever seen for a BAF, though–as a diehard Marvel fan, I love that we're getting a Xemnu figure. Casual fans are likely to be far less enthused.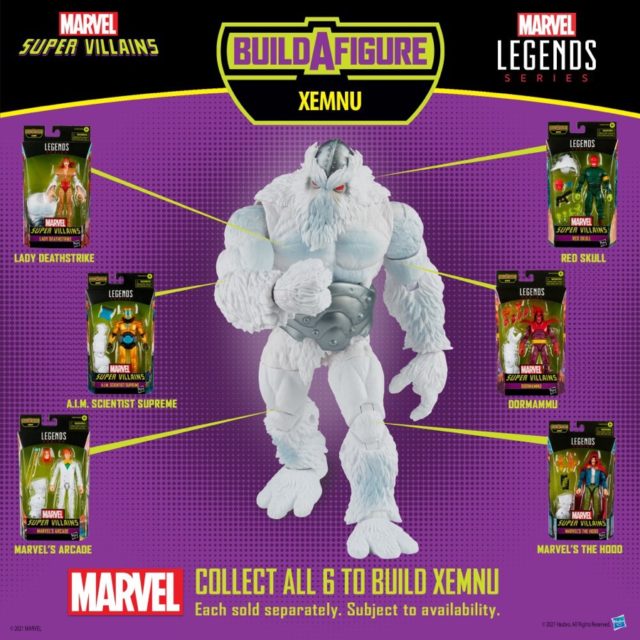 The Marvel Legends 2021 Villains Series is now up for order, and is scheduled to arrive this spring.
The post Marvel Legends Super Villains Series Figures Up for Order! Doom! Arcade! appeared first on Marvel Toy News.