While it seemed like a surefire blockbuster bestseller the moment it was revealed at New York Toy Fair 2018, this year's Marvel Legends Sentinel & Days of Future Past Wolverine set has had a bumpy ride. It was initially planned as a Toys R Us exclusive, but after TRU went belly-up, it seemed destined to be a Target exclusive. But it turns out there's a different major player involved: official hi-res photos of the 2018 Marvel Legends Sentinel and Wolverine set have appeared on Amazon… and some collectors have even managed to order the set from them!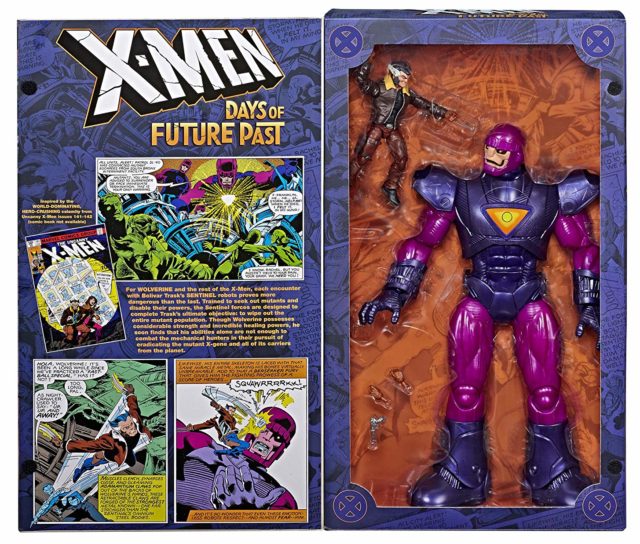 Compounding the tragedy of Toys R Us' demise is the fact that they had a rather amazing lineup of exclusives slotted in for this year, including this Days of Future Past Marvel Legends Sentinel set.
Thankfully, while Toys R Us itself has been cancelled in the United States, their exclusives haven't been—they've just shifted over to other retailers. And good news for everyone seems to be that one of the most accessible retailers in the world will be carrying the Sentinel set: Amazon!
Now, at this point, you've probably clicked the link above and see that big ol' "Currently Unavailable" notice over on Amazon. That's what the vast majority of people have seen, as the DOFP Sentinel ML box set hasn't had much availability… yet.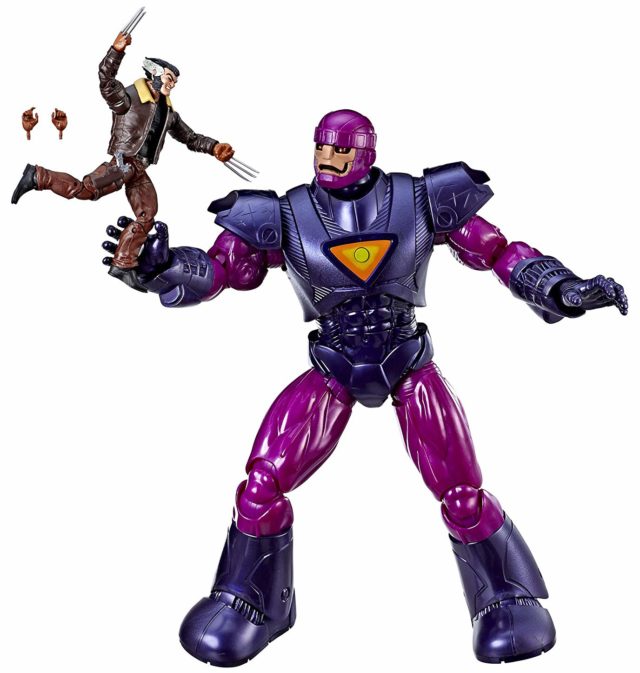 But "not much" isn't the same as "not at all", as I've had several readers contact me to let me know that they successfully ordered the set off of Amazon for $99.99. Given that there's a $20 MSRP Wolverine included and a humongous Sentinel figure, I think that's a fair price to charge. Collectors must think so too, because the Sentinel has quickly sold out in minutes each time it's been up so far.
While it uses a lot of preexisting tooling, this is the first time we'll ever have seen an official 6" Marvel Legends Days of Future Past Wolverine figure released. He comes with two pairs of hands (with and without claws), and also… a gun? There's something we don't see Hasbro Wolverine figures come with very often…!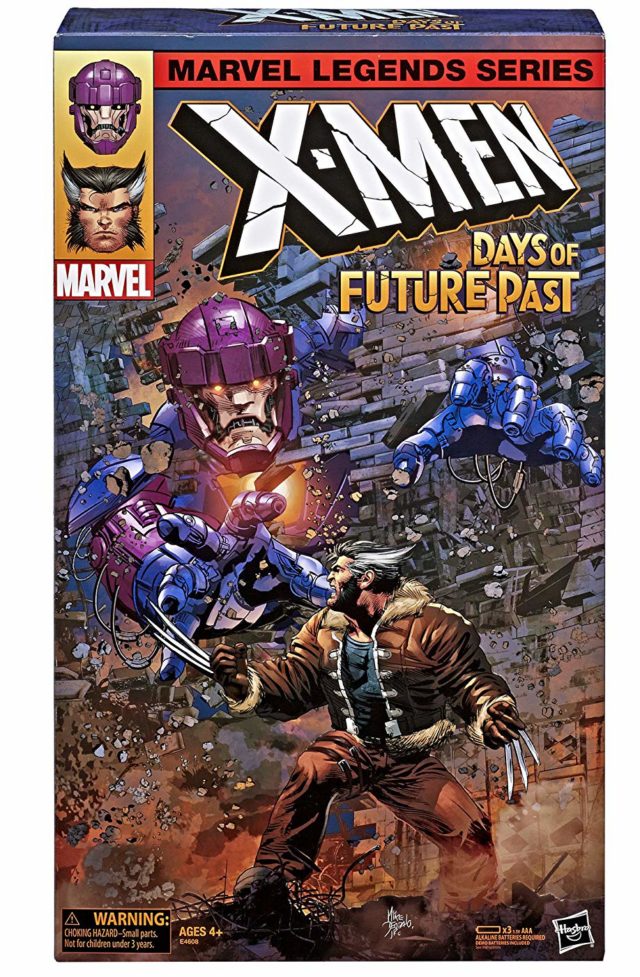 The electronic Sentinel figure looks wonderfully classic in its purple and pink color scheme, and features sounds and phrases when you press his chest. I don't believe Hasbro has confirmed the height on the Sentinel, but we can tell from the scale photos with Logan that it's clearly over 12" tall.
Even though it's still marked as "Unavailable" as of writing, the 2018 Marvel Legends Sentinel Exclusive figure's page is still posted and able to be bookmarked for frequent checking. I have no idea when he'll be restocked, but Hasbro has to know this is going to be an incredibly in-demand item, so hopefully there's making plenty of them.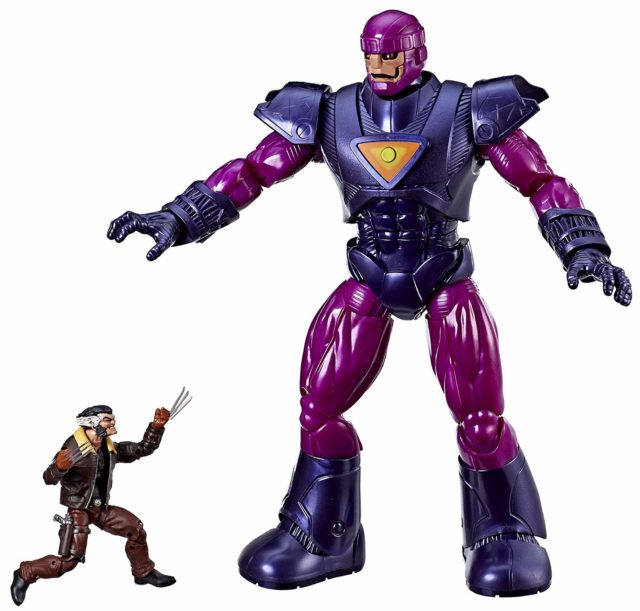 I'll send out alerts via the Marvel Toy News Twitter and Facebook Pages as soon as I hear the Sentinel set is in-stock, but thus far it's sold out mind-blowingly quickly, so I haven't even caught it yet for myself. Stay tuned.
Have you managed to spot this Sentinel set in-stock (and maybe even order it) yourself yet? Based off the final packaged official photos and what we know about it, is this $100 set bound for your collection? And at that price, would you consider purchasing multiple Sentinels for your display?
The post Marvel Legends Sentinel & Wolverine Exclusive Set Hi-Res Photos! appeared first on Marvel Toy News.