San Diego Comic Con 2020 (At Home) may have come for an end, but we're still going to have convention exclusives to look forward to for months to come! Last week, Hasbro revealed what would have been their SDCC 2020 Exclusives—but will now be sold online this fall as "Convention Exclusives" instead. Coming to Hasbro Pulse in September: the Marvel Legends Hellfire Box Set and Marvel Legends Logan Movie Two-Pack of Wolverine and Professor X!
Apologies for the lateness on discussing this "SDCC Exclusives", but once I heard they weren't going to be available for ordering until September, I didn't feel any pressing need to focus on these new reveals right away.
A Hellfire Club Marvel Legends figures set was widely rumored for months leading up to Comic Con at Home, and in their livestream last week, Hasbro made the news official—and also confirmed a few two-packs Marvel collectors are going to be pretty jazzed about!
The Hellfire Club Legends 4-Pack is definitely the "biggie"of the announcements, both in quantity of figures and also in significance to the overall comic book toy collection Hasbro has been building for over a decade now, as it brings two all-new characters never before done as action figures.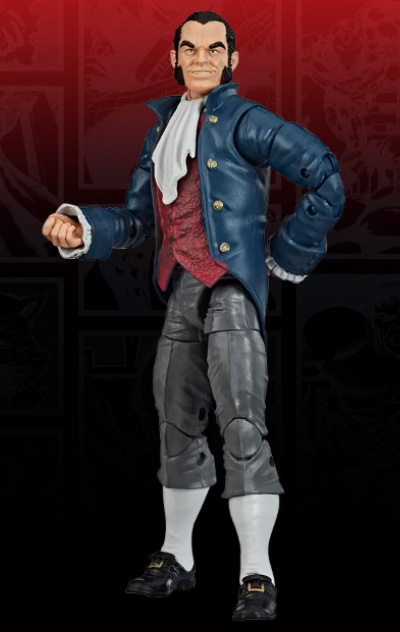 First, we've got the Black King, Marvel Legends Sebastian Shaw. Generally I've been a mite bored by this character, but the currently ongoing Marauders comic book series has really put Sebastian Shaw on my radar. I would have honestly much preferred if the outfit Hasbro picked had been, well… black, but the Black King looks very nice overall. I may be repainting mine, though!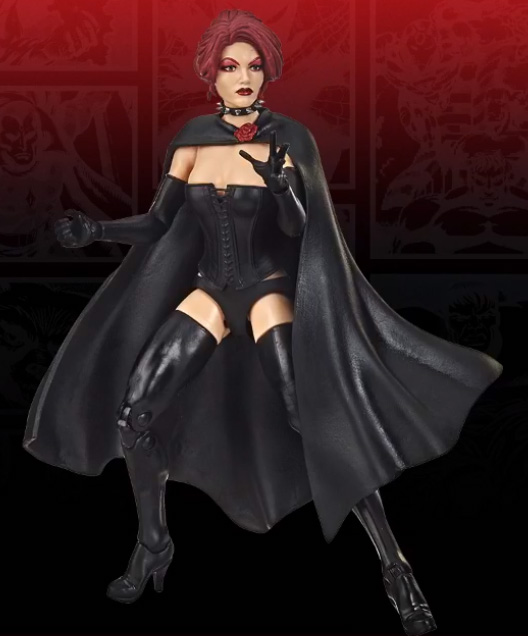 At Shaw's side will be the Marvel Legends Black Queen, which comes with both Jean Grey and Selene interchangeable heads. Obviously Black Queen Jean Grey is an important variant, what with being part of the build to the legendary Dark Phoenix saga, but I'm more hyped for Selene myself. So psyched Hasbro is giving us two options for the Black Queen.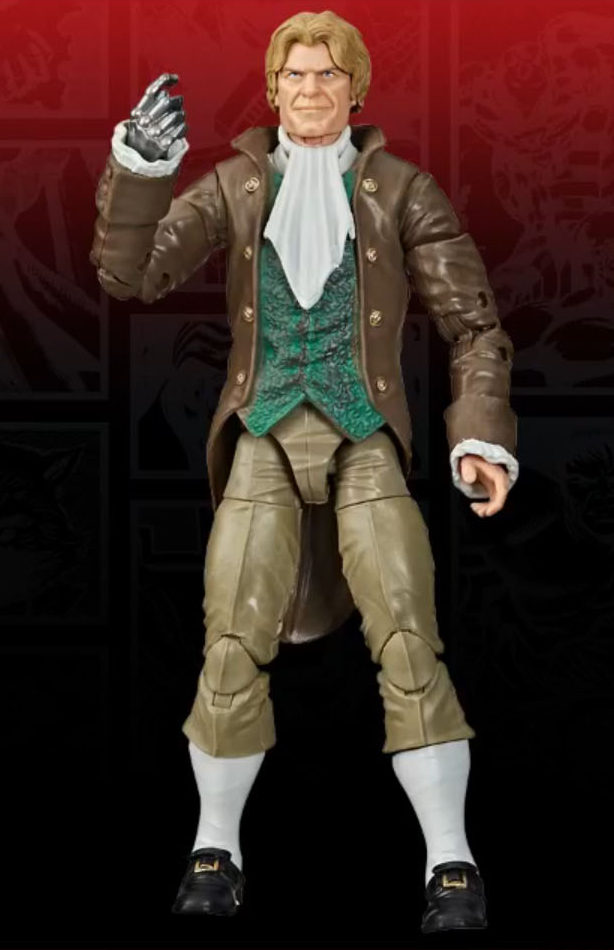 Next up we've got the White Bishop (sometimes White King), Marvel Legends Donald Pierce! This is the sort of character that would be death on store shelves as a mass release, so props to Hasbro for getting Pierce out as a limited exclusive. He shares most of his tooling with Shaw, but that's fine—he has interchangeable cyborg hands, which is what really matters and makes him unique.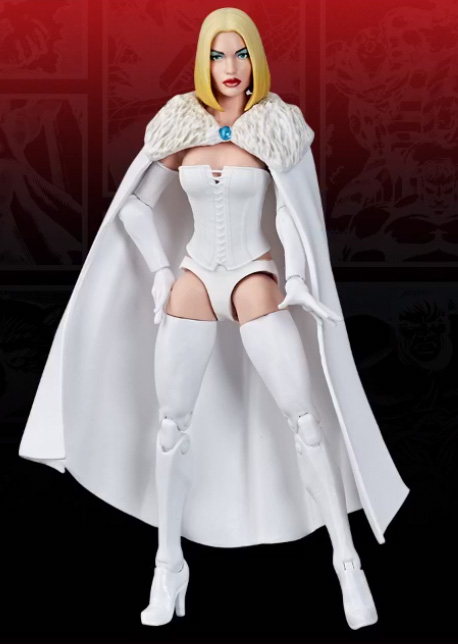 Finally, we've got the figure that's going to sell most of these exclusive Hellfire Club sets to fans: a classic White Queen Marvel Legends Emma Frost figure. Emma's got her classic hairstyle and furry cape, and is going to be considered a must-have by many collectors. Awesome to finally get this much-demanded Marvel Legends White Queen version!
In addition to the Hellfire Club, a two-pack of FOX "Logan" movie figures is also going to be offered on Hasbro Pulse, containing the "Limo Driver" Logan and an old Patrick Stewart Professor X figure.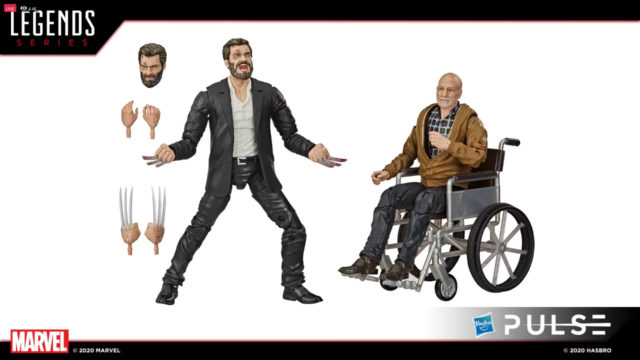 While "Logan" was an outstanding movie that was very well-received by fans, I don't think action figures of an old man in a wheelchair and a limo driver would necessarily have burned up the shelves at retail, so making this two-pack a limited edition was almost certainly the correct choice.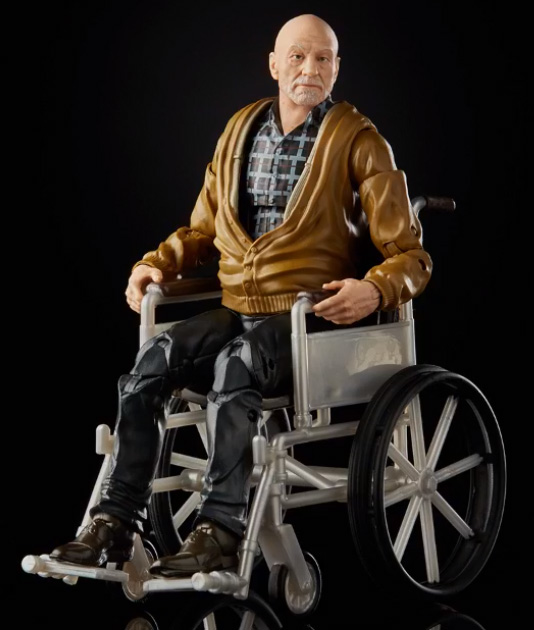 Hasbro revealed during their livestream that they gave the other 2020 X-Men movie Charles Xavier a generic wheelchair rather than the "X"-wheels version so that they could reuse the tooling for the wheelchair in this set, which makes perfect sense to me. I've never, ever thought I needed a geriatric Patrick Stewart Professor X figures, but I'm sure there are lots of fans out there that will dig this.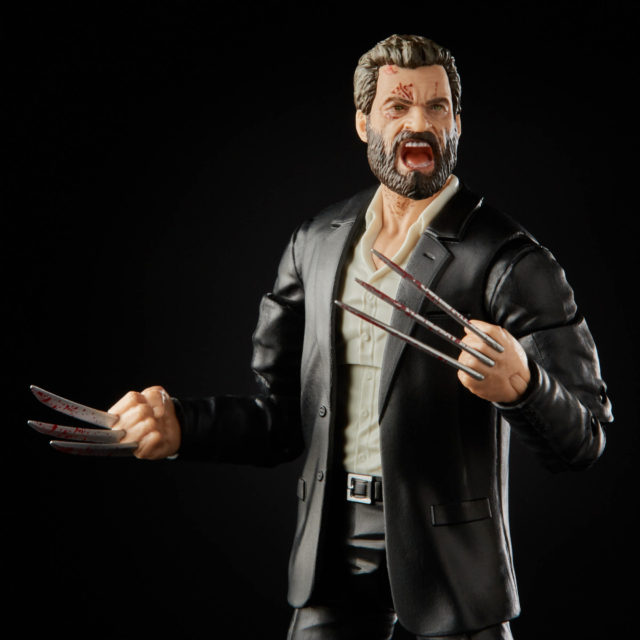 Along with an alternate yelling/raging head for Wolverine, Hasbro is also including interchangeable bloody claws for Logan here for the first time ever, which will excite a lot of collectors who like their toys to feel a little more gritty. The likeness here isn't the best I've ever seen, but I doubt we'll see another toy of this version of Hugh Jackman anytime soon (or ever).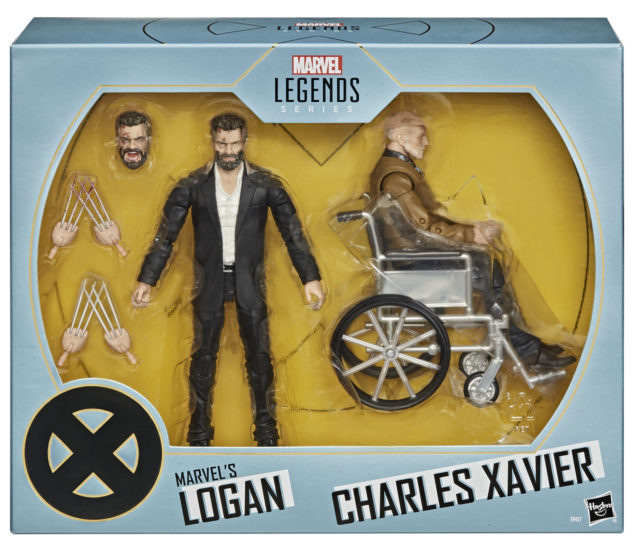 The Marvel Legends SDCC 2020 Convention Exclusives will be up for order on the Hasbro Pulse website in September 2020. I'll post more information here and send out alerts via the Marvel Toy News Facebook, Twitter and Instagram once the launch date approaches. Be sure to follow the MTN social media channels if you're interested in having news and alerts sent out to you there!
Thoughts on this year's Not-Exactly-SDCC-Exclusives, Marvel collectors? Do either of these sets delight you, and will you be F5-ing like a madman to try to snag these this fall?
The post Marvel Legends SDCC Exclusive Hellfire Club & Logan Movie Figure Sets! appeared first on Marvel Toy News.