The trifecta is now complete, as today Hasbro had their third panel at an international convention in under a week—at Lucca Comics & Games 2018! After seemingly accidentally having the final two figures in the Spider-Man Marvel Legends Kingpin Series briefly in the display case at MCM London last week, we were expecting to see that duo officially confirmed today. And now they have been: Marvel Legends Puma and Six-Armed Spider-Man!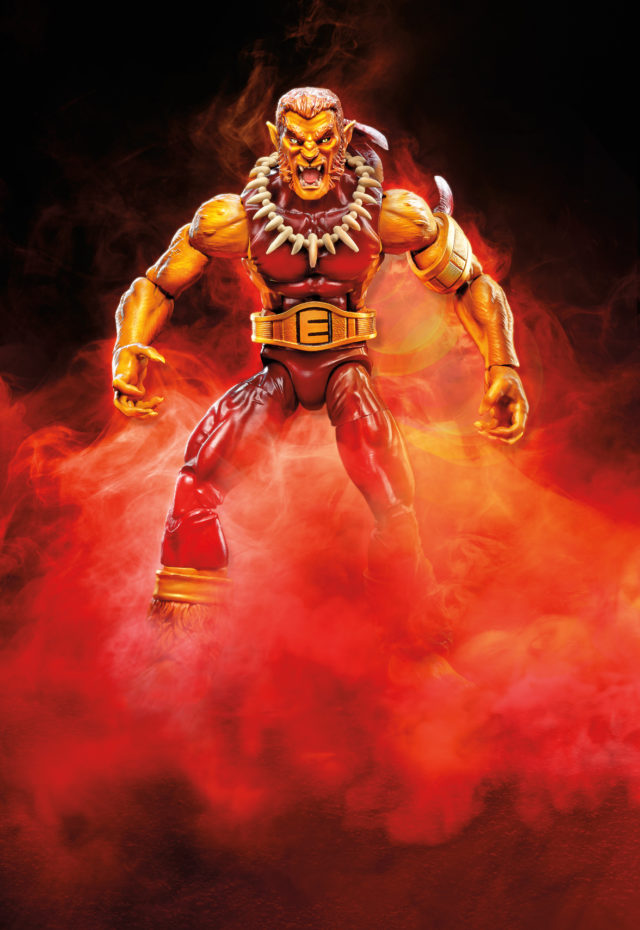 I gotta say: I'm really digging this Hasbro world tour with new figure announcements being spread out across a multitude of conventions. I end up seeing less revealed in person since most of these cons are outside the United States, but I think sharing the love over a longer period of time really helps keep anticipation and hype high. Thumbs up on this initiative, Hasbro!
But all good things come to an end, and today we had what should be the final stop on this year's circuit: Lucca Comics & Games 2018.
Of the two figures that Hasbro officially announced today at Lucca 2018 in Italy, the 6" Puma Marvel Legends figure is definitely the more interesting character choice. I had to do a little research because I honestly was not sure, but this is the first articulated Puma figure ever!
The Native American superhero (and sometimes villain) Thomas Fireheart can transform into a powerful anthropomorphic cat-like being, and has previously had toys in the HeroClix and Super Hero Squad lines. The 2019 Marvel Legends Puma will definitely be his best representation ever in toy form by a very wide margin.
His figure looks like it borrows a lot of tooling from this year's Sabretooth, but that's a great figure, so I've got no qualms with the choice.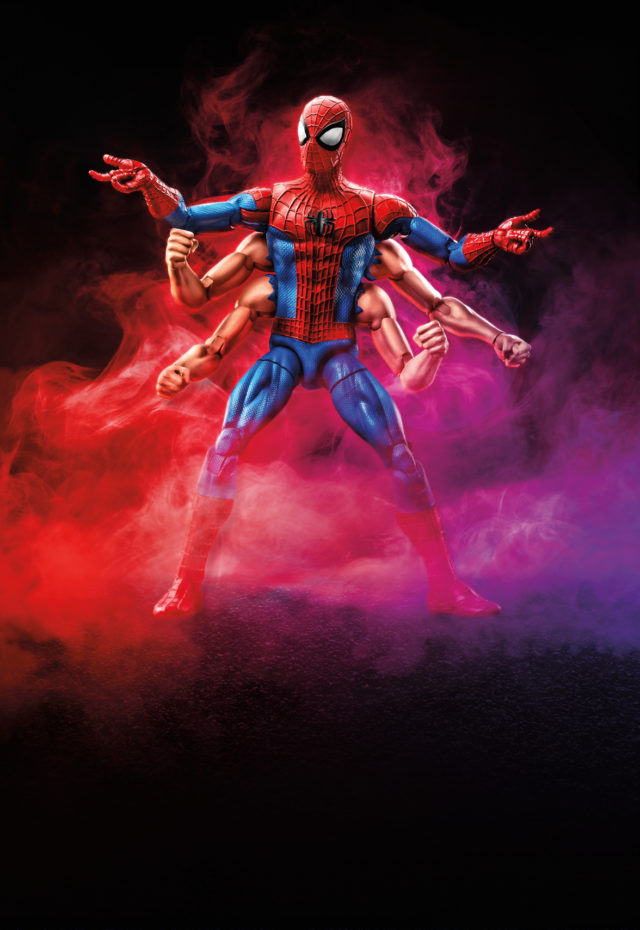 The other (and final) new reveal for the Marvel Legends Spider-Man Kingpin Series is six-arm Spider-Man (from the classic comics and also the 90s Animated Series). There aren't many memorable iterations of Spidey we don't have in Legends form at this point, so I wholeheartedly approve of this pick.
Obviously this figure breaks the mold a bit, as it had to be engineered to have six poseable arms instead of two. I applaud Hasbro for giving us something more out-of-the-box like this Spidey, although I am seriously bummed out that his chest articulation seems to be non-existent. If not a ball-jointed upper torso, I would have settled for an ab crunch. Alas.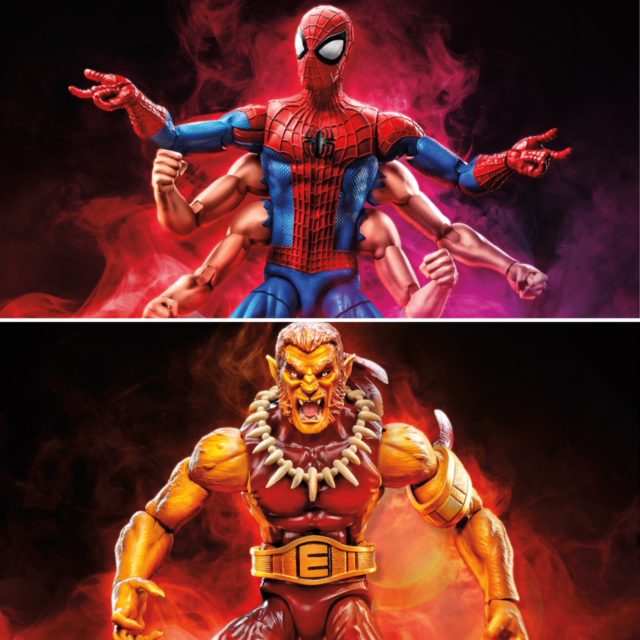 The Spider-Man Legends Kingpin Series should be up for order online sometime between December 2018 and February 2019, and should be the first ML wave of the year to hit stores (provided the M'Baku wave arrives before the end of 2018).
And there we have it! The final two entrants in the ML Kingpin Build-A-Figure series, and also what's almost certainly the final Hasbro Marvel Legends 2019 reveals until New York Toy Fair 2019 in February!
What do you think, Marvel collectors? Now that we know what's likely to be the full lineup of Hasbro six inch figures for the winter and spring (besides the Avengers 4 movie figures), are you psyched for 2019? What's your favorite upcoming figure, and what are you planning to skip (if anything)?
The post Marvel Legends Puma & Six-Armed Spider-Man Figures! Lucca 2018! appeared first on Marvel Toy News.