At New York Toy Fair 2018, Hasbro showed off almost the entirety of this summer's Venom Marvel Legends series of figures, revealing five of the figures that will comprise the series. They also showed off the packaging for the Venom Legends Series, which revealed that the Build-A-Figure would be something called "Monster Venom". Speculation ran rampant about what the Monster Venom figure would be, but today, he's been revealed! And the Marvel Legends Monster Venom BAF isn't alone–the final figure in the series, Typhoid Mary has now made her debut!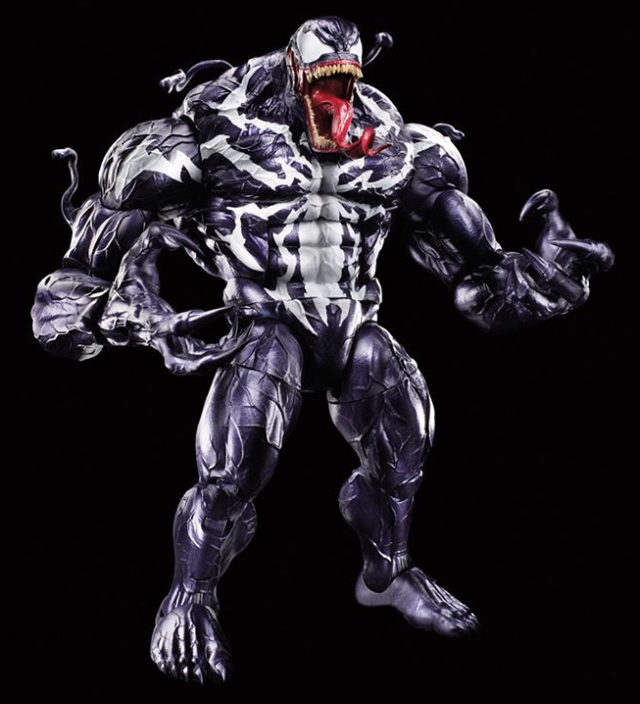 When the packaging for the wave at the 2018 Toy Fair revealed that we were getting a Monster Venom BAF, I figured that were really only three possible options for what that figure might end up ultimately being:
Mac Garagan Venom (Scorpion Venom) from Thunderbolts
The Madness Venom with Lots of Extra Heads Growing On Him
Some Sort of Venom Movie Figure
I had a hunch that we were most likely going to finally be getting a Thunderbolts Venom out of those options, and that prophecy has now been fulfilled. Looking at the emblem on his chest and the figure's crazy bulked-out proportions, it's pretty definitive that this is in fact Mac Gargan during his Venom days.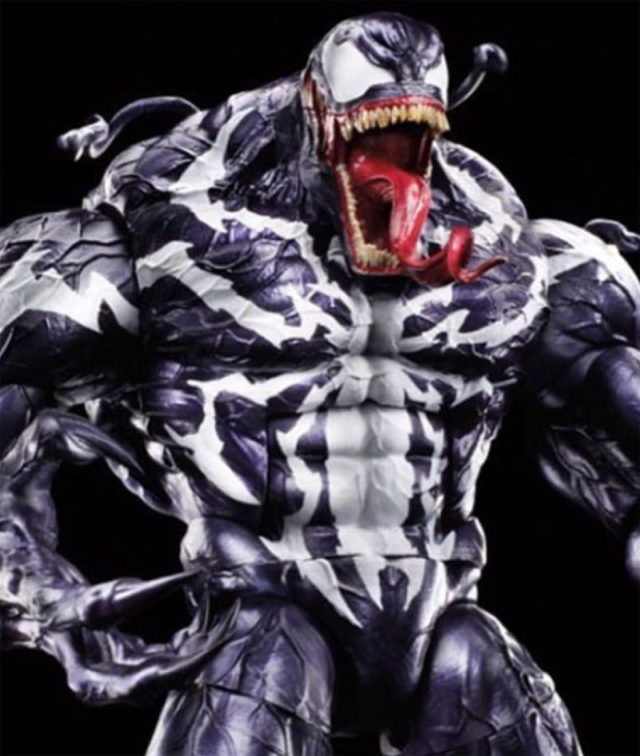 With Venom being one of the most popular villains in Marvel history and a guaranteed best-seller every time he gets a new toy, I've got no issues with a past iteration of the character being selected as the Build-A-Figure for this series at all. In fact, I think this is one of the more fun and visually-impressive BAFs that Hasbro has picked all year! Great stuff, and almost certain to help the Marvel Legends Venom Series be a complete sell-through!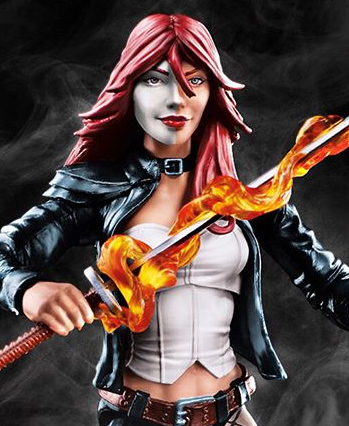 Meanwhile, the final figure in the wave was also revealed today via the Hasbro Pulse Instagram: Marvel Legends Typhoid Mary! The flame effects piece running up her sword has me salivating, and that new corset mold being used on her torso pretty much confirms a new Marvel Legends White Queen Emma Frost figure is in the works as far as I'm concerned.
I'm not sure what the connection is between Typhoid Mary and Venom besides a Venomized Typhoid Mary variant cover to a comic book (fill me in, more expert readers!), and I think that the way her torn fishnets are painted onto her left leg looks downright awful, but otherwise this is one hot figure (no pun intended).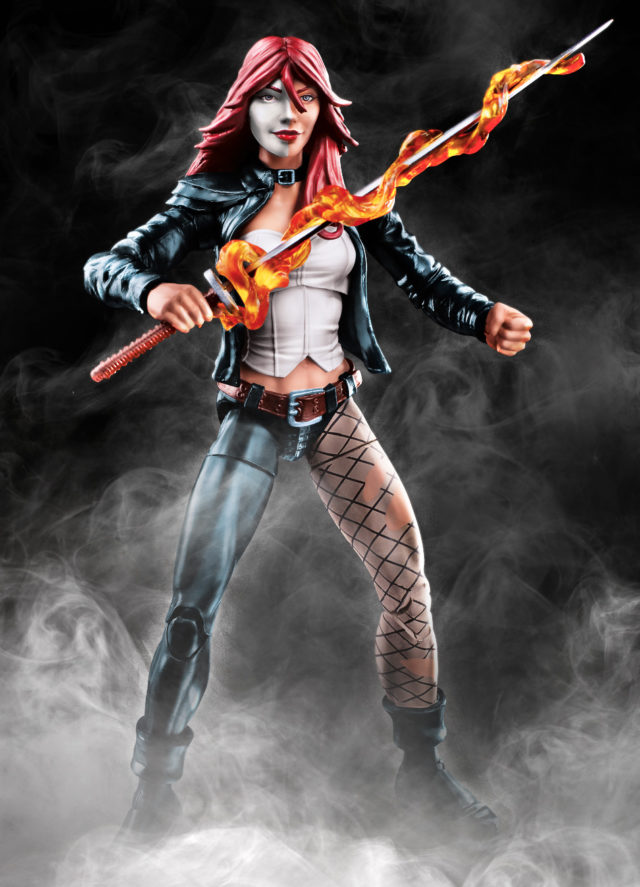 The Venom Marvel Legends Series should be up for order in August/September 2018, leaving plenty of time to saturate shelves before the new Sony movie hits theaters. There's no official word on the case ratios yet for this wave, but I'd be astonished if it's anything other than 2 Venom, 2 Carnage, 1 Spider-Ham, 1 Typhoid Mary and 1 Poison. I'll post an update as soon as pre-orders for the series open up.
Now that we've seen the entire wave and its BAF, what say ye, Marvel collectors? Are you on board for collecting the entire wave and building the Marvel Legends Monster Venom Build-A-Figure, or will you be picking and choosing from this series? Which figures are your favorites, and which do you predict will be gathering dust on the shelves (if any)?
The post Marvel Legends Monster Venom BAF & Typhoid Mary Revealed! appeared first on Marvel Toy News.