DAILY BUGLE NEWSFLASH! For Hasbro's first time ever, a 6″ Marvel Legends J. Jonah Jameson figure is now up for order in the Marvel Legends Spider-Man Retro series! Spider-Man Retro J. Jonah Jameson Legends: Threat or Menace? Is this the best JJJ figure ever, and are you planning on snagging one, readers?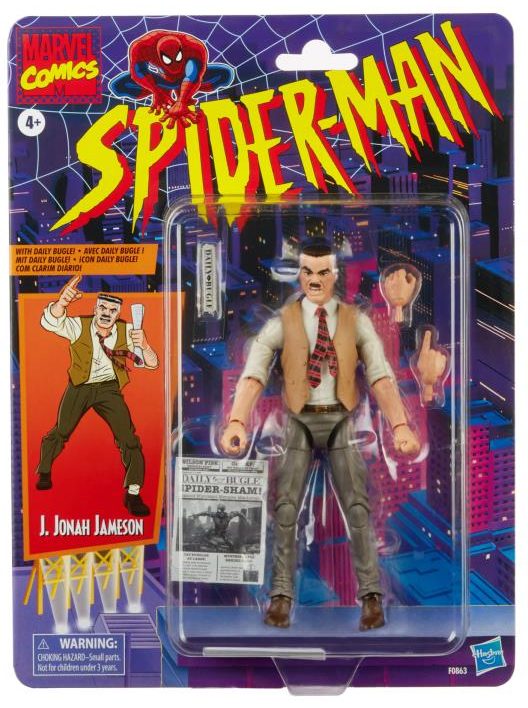 When the rumors began swirling that there would be a new super-articulated J Jonah Jameson action figure released for the first time in almost two decades, I was almost certain that the leak was going to turn out to be true: the legendary Editor-in-Chief of the Daily Bugle was just too weird of a pick to appear in the Spider-Man Marvel Legends Vintage (Retro) series not to be true.
And lo an behold, the Spider-Man Retro series is now confirmed to keep on trucking along with this new action figure of Jolly J. Jonah Jameson himself!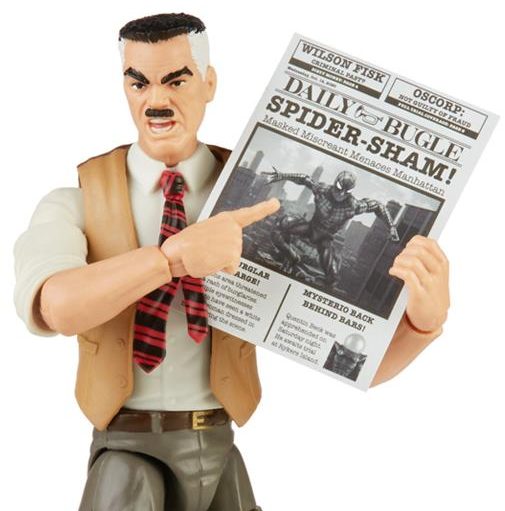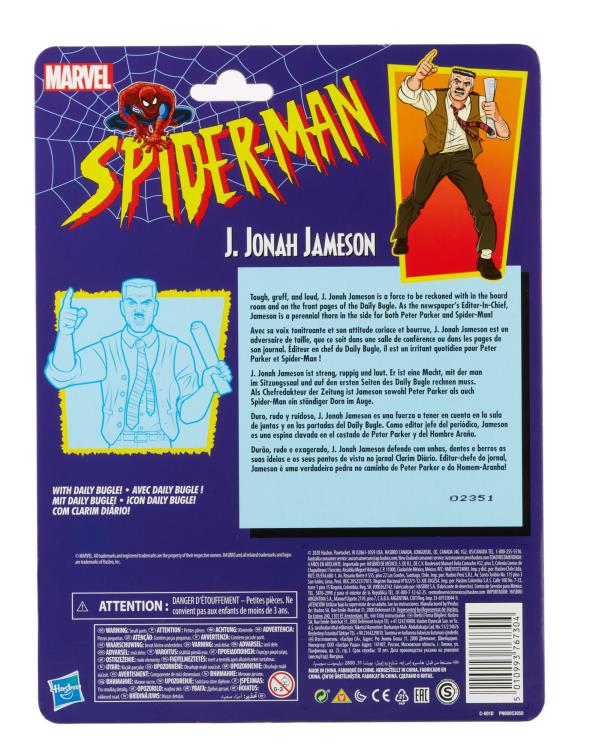 The Hasbro Marvel Legends Spider-Man Retro J. Jonah Jameson figure is now up for order, and is scheduled to be released in early 2021. This is a Fan Channel Exclusive figure (as a niche civilian character like JJJ should be), so you won't find J.J.J. at Wal-Mart, Target, Walgreens, or any of those types of stores. I can't imagine that Hasbro has a gigantic run planned for this particular character, but I guess we'll see how hard to get Jonah is (or isn't!) once he releases in late winter.
What do you think, Spidey fans? Is this a worthwhile update to the old Toybiz JJ Jameson action figures, or are you satisfied with the "vintage" figures available for the iconic newspaperman?
The post Marvel Legends J. Jonah Jameson Figure Up for Order! (Spider-Man Retro Series) appeared first on Marvel Toy News.