While the big news coming out of last week's Hasbro Pulse Fan Fest event was definitely the Iron Man Marvel Legends 2021 Figures series, that wasn't all that Hasbro had up their sleeves for the event. Not only did the latest in the line of prop replicas makes its first appearance—the Marvel Legends Eye of Agamotto—but the hotly rumored (okay, leaked) Marvel Legends Infinity Saga Figures series was officially announced, beginning with the Avengers Endgame Final Battle Thor 6″ figure!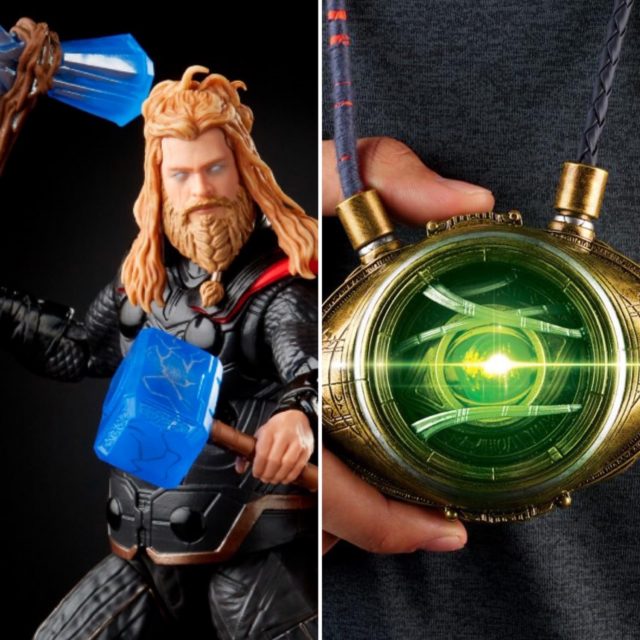 One of the pitfalls of the thick veil of secrecy surrounding the release of Avengers Endgame was, well… how secret it was! Without having the foreknowledge and designs for certain elements of the movie, toy and collectible companies just didn't have the lead-time to get certain things ready for a swift release following the film.
And so, despite being an integral part of the final battle with Thanos, "Fat" Thor in his caped costume took well over a year to appear from pretty much any company. We've been waiting even longer for Hasbro's version to be shown, but the wait is over and he'll finally be arriving later this year!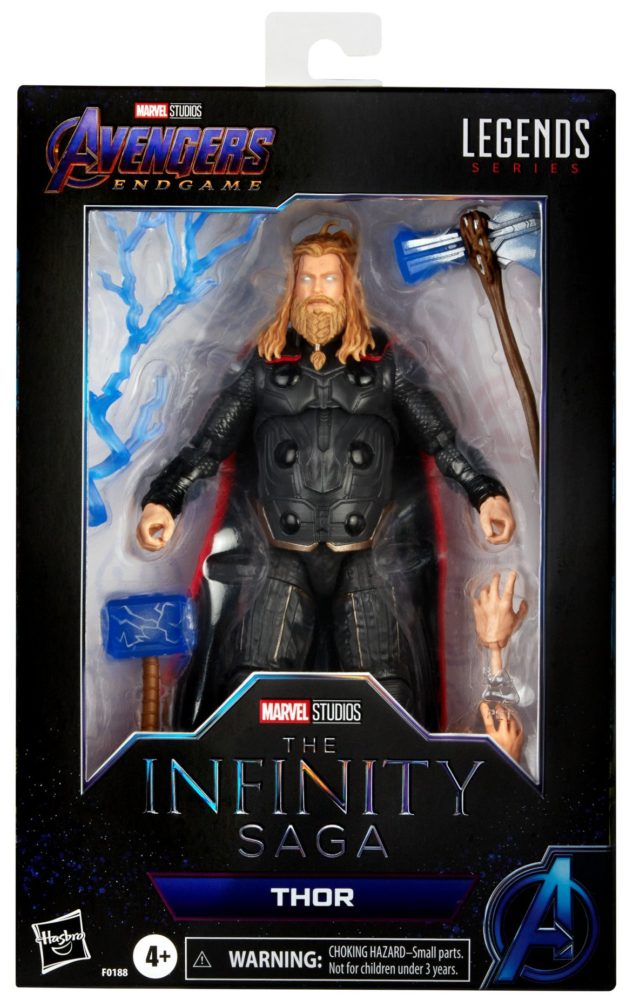 A bunch of listings for Marvel Legends Infinity Saga Figures began popping up in retailer databases a while ago, so it was just a matter of when we'd be seeing the line announced and with what. And Hasbro wisely kicked off the series strong with one of the most fan-demanded remaining MCU figures!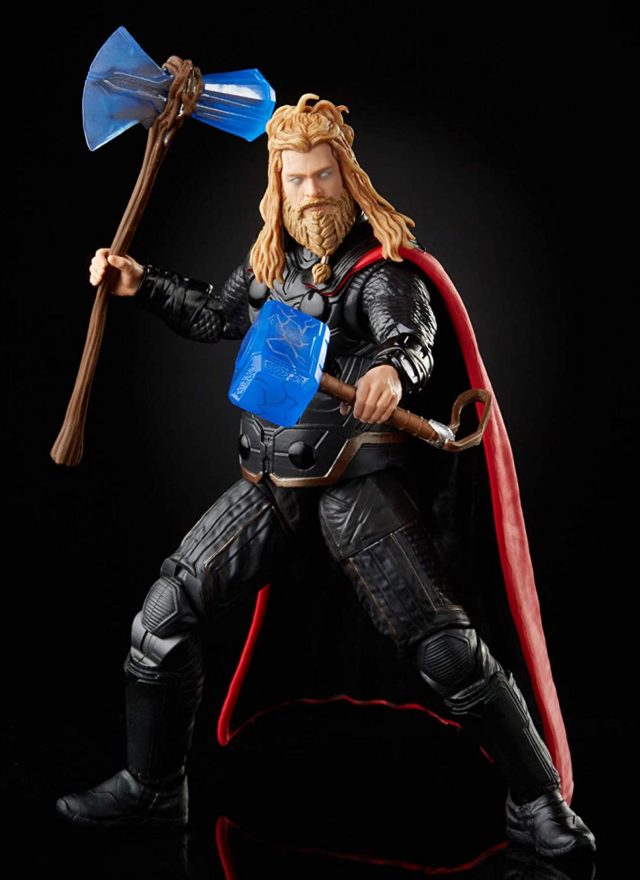 I think Hasbro did a bang-up job with this Infinity Saga Endgame Thor figure, which is a 100% new sculpt—as it should be—and features all the paint deco and accessories I'd want for him for a mere $24.99 MSRP.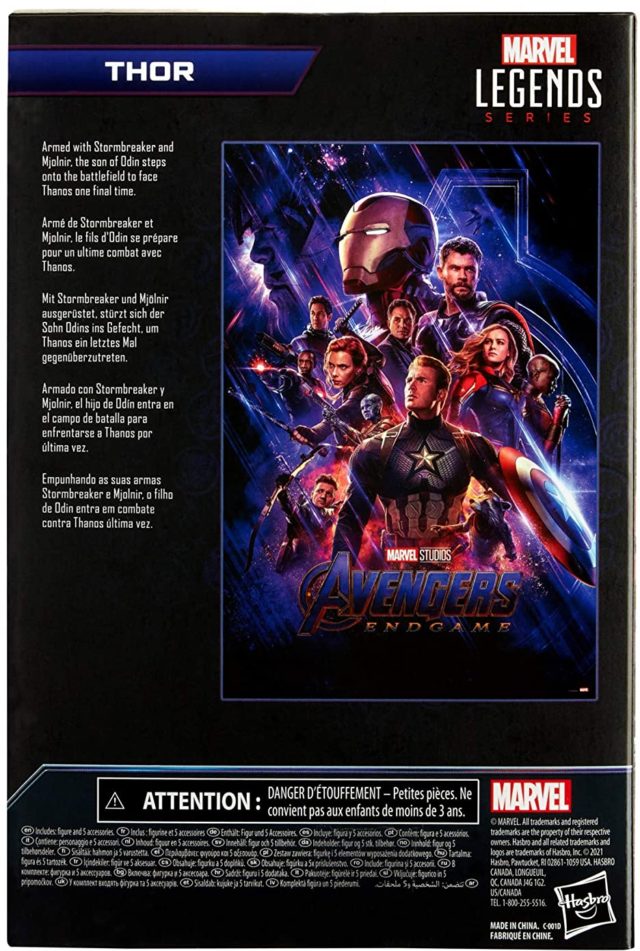 With Build-A-Figure series single-packs retailing for $22.99 now, two bucks more for a premium figure with a unique sculpt and good paint/accessories is A-OK in my book.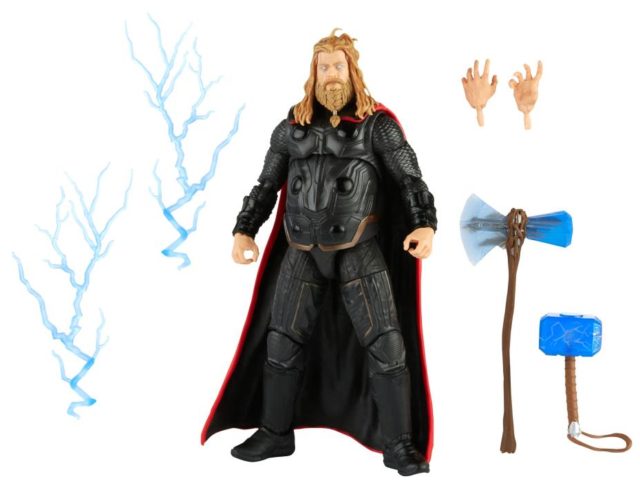 Thor has got super-charged eyes, both Stormbreaker and Mjolnir (with translucent blue "charged energy" plastic), alternate hands for when he's not dual-wielding, and lightning effects pieces that can be attached to the weapons. Oh yeah—and Thor has got quite a gut, too! This is definitely the definitive Final Battle Thor Endgame figure!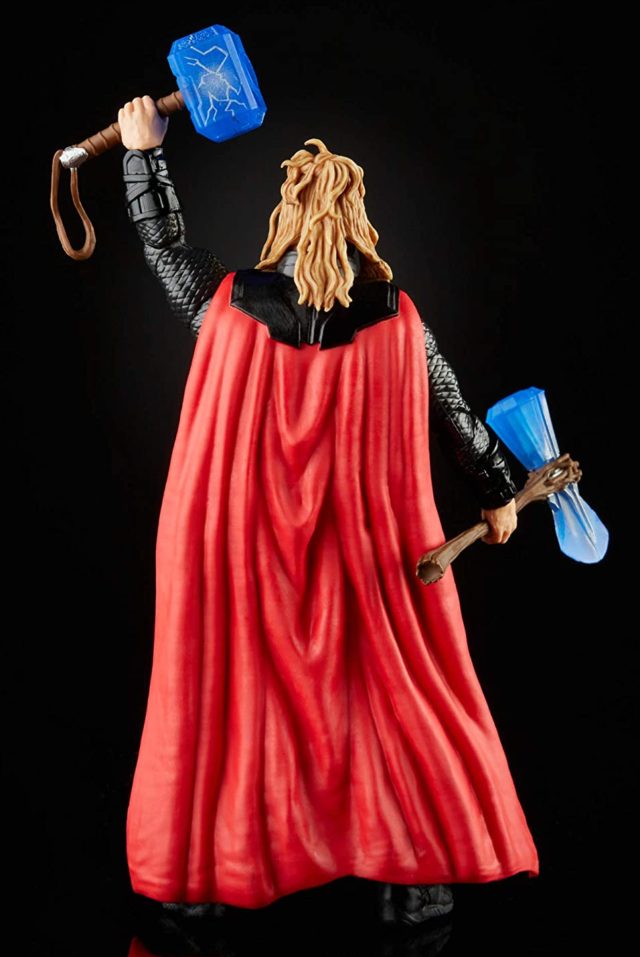 Some folks may complain about not having an alternate head with normal-eyed Thor, but I'm really okay with what we got here portrait-wise. I wouldn't be surprised if Hasbro does use the basic mold here to do another version of this Thor with pupils down the road, though. Regardless, I dig this—great movie figure.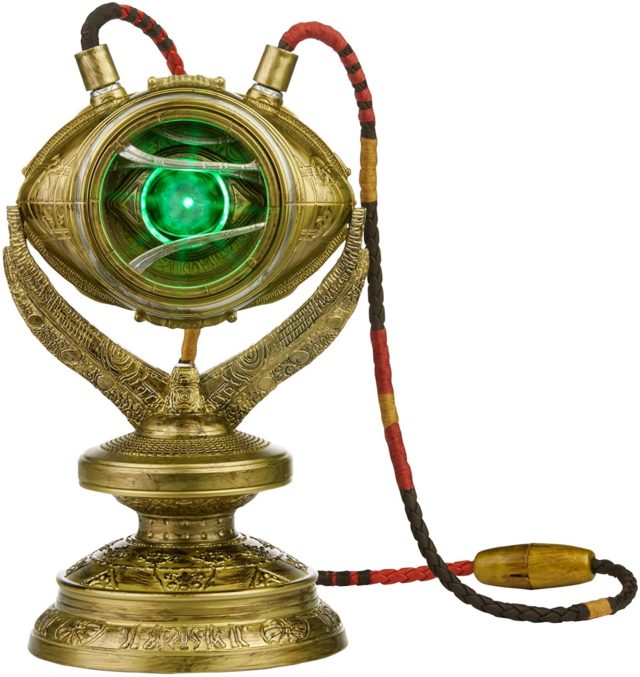 Meanwhile, we get our first all-new Marvel Legends prop replica in a while in the form of the Eye of Agamotto from Doctor Strange! I am a total sucker for virtually everything that's in this line of role-play items, and this is no exception.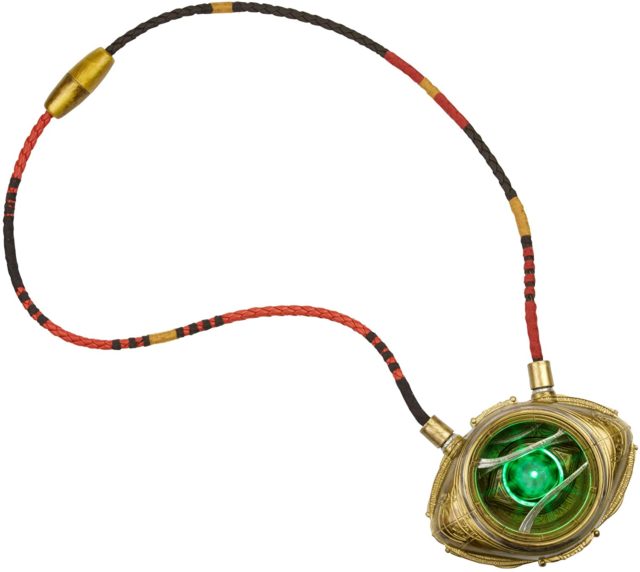 At 50 bucks MSRP, this is one of the cheapest MCU props Hasbro has done to-date, but it still looks pretty killer. I love that Hasbro has included both a nicely-decorated pedestal for the Eye of Agamotto as well as a cord to wear it like Benedict Cumberbatch (even if 99% of the time, anyone would like ludicrously silly wearing it).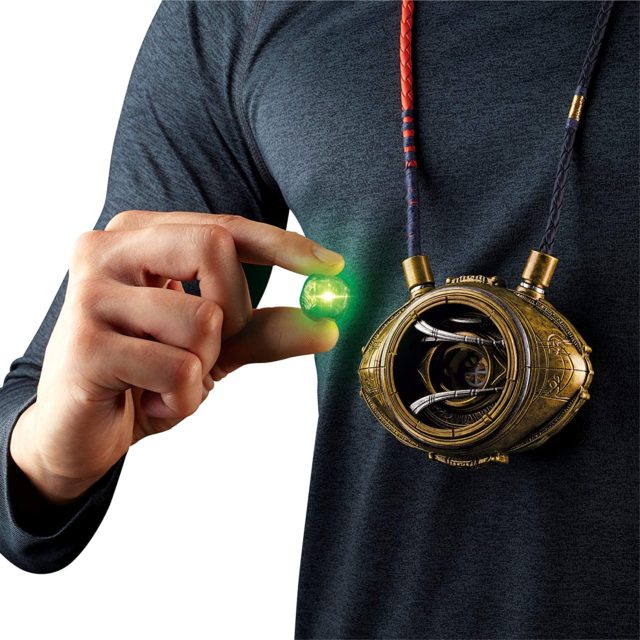 The removable Time Stone looks way cool, especially when it's lit up. It's a great complement to the patina finish on the talisman and pedestal. Frankly, this is an all-around great-looking item that's small and cheap enough that I can see it being a major hit. Here's hoping upcoming MCU movies have more cool props like this for Hasbro to capture in life-size collectible form!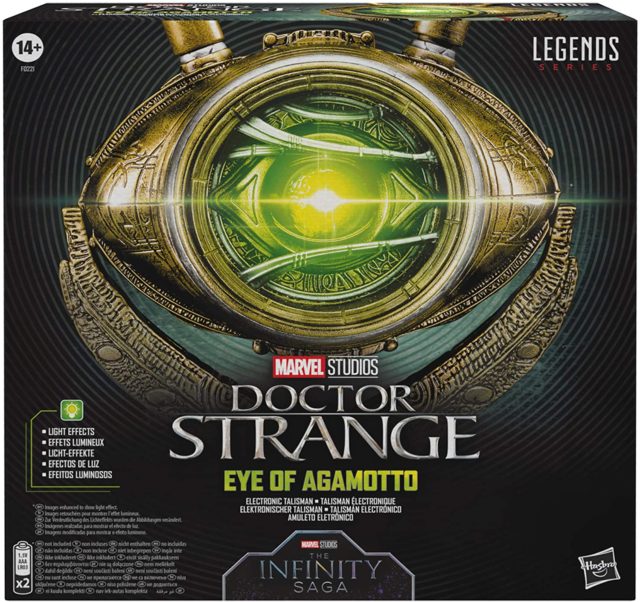 The Marvel Legends Infinity Saga Thor figure and Eye of Agamotto prop replica are now up for order, and are scheduled to ship out in fall 2021. I'm very pleased with the pricing and prototypes for both these items, so I've got mine pre-ordered already with no worries. I hope we see more quality Infinity Saga figures like this Thor (including both live-action versions of Quicksilver)!
Thoughts on these two major announcements from Hasbro Pulse Fan Fest, Marvel collectors? Does the very cool and affordable Eye of Agamotto catch your own eye? And what do you think of the all-new Endgame Thor Infinity Saga figure?
The post Marvel Legends Infinity Saga Fat Thor & Eye of Agamotto Prop Replica! appeared first on Marvel Toy News.