With less than 28 days to go in the HasLab Marvel Legends Galactus campaign, the project is currently sitting at 10,404 backers–about 74.3% of the 14,000 minimum–met. In isolation, that's a fantastically (pardon the pun) encouraging number for the World Devourer. But when you take into consideration that the vast majority of those sales are from the first day and most days since have had less than 100 backers, those numbers are a little worrisome. And that may be why, even though Galactus himself hasn't been backed yet, Hasbro decided to drop the curtain and reveal the first stretch goal yesterday: the first-ever Marvel Legends Frankie Raye Nova figure!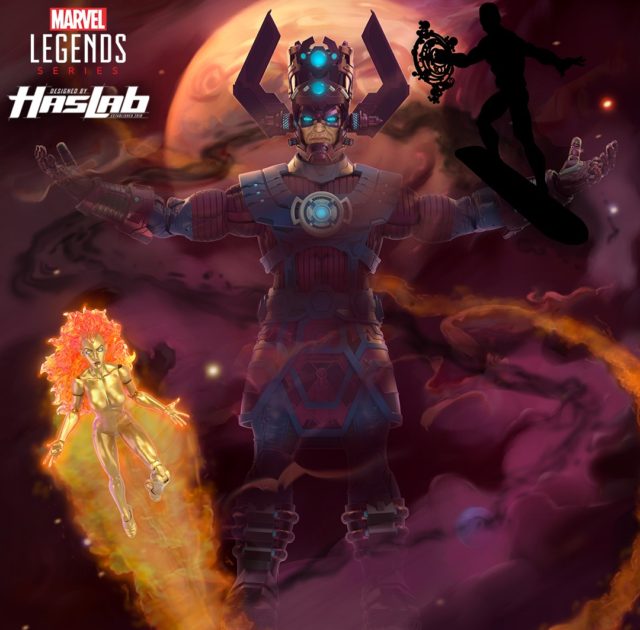 The Marvel Legends Galactus HasLab campaign ends at midnight EST on August 30th. This isn't a hoax or an imaginary tale–if you want this Galactus (presuming it gets backed) and any of the stretch goals (presuming any of those get backed), you need to make sure that you place an order prior to the campaign ending. Hasbro says that these HasLab projects won't ever be available for purchase again, and I believe them.
Of course, getting anything at all shown during this campaign is all contingent upon getting at least the bare minimum number of backers (14,000), which will actually not be met if things continue on at the present rate of under 100 backers per day. And so, Hasbro decided to sweeten the deal by showing the first all-new figure that will be unlocked by reaching 16,000 backers: Marvel Legends Nova Frankie Raye!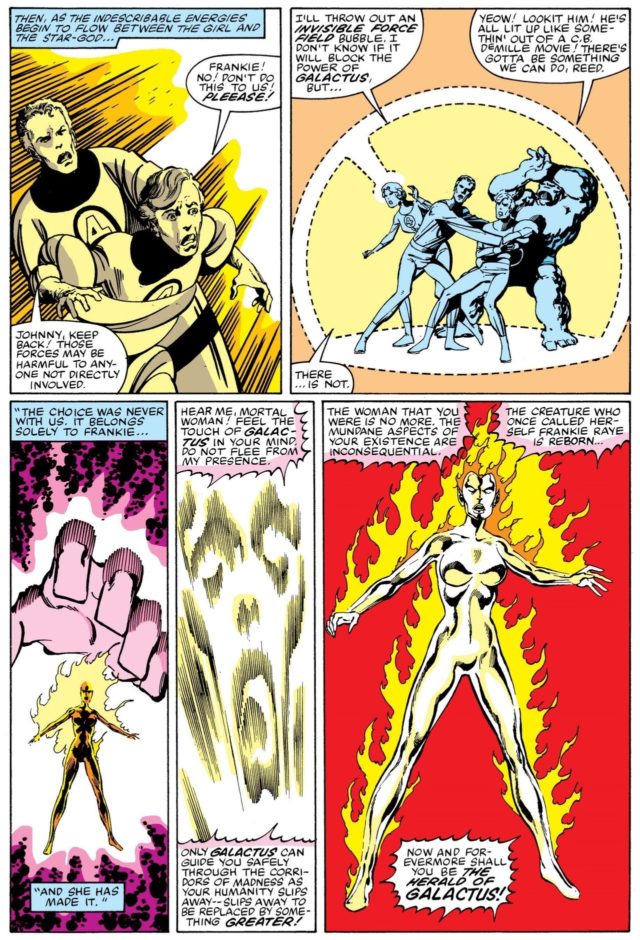 So! Let's talk about Nova (Frankie Raye), a character that I had legit no clue who the heck she was until Toybiz released a stunning vac-metallized figure of her back in the 90s. While Frankie Raye hasn't been seen around the Marvel Comics universe in nearly as prominent a role as some characters like Terrax or Firelord (largely due to her being dead for decades), she's actually a classic 1970's character that has quite a fan base.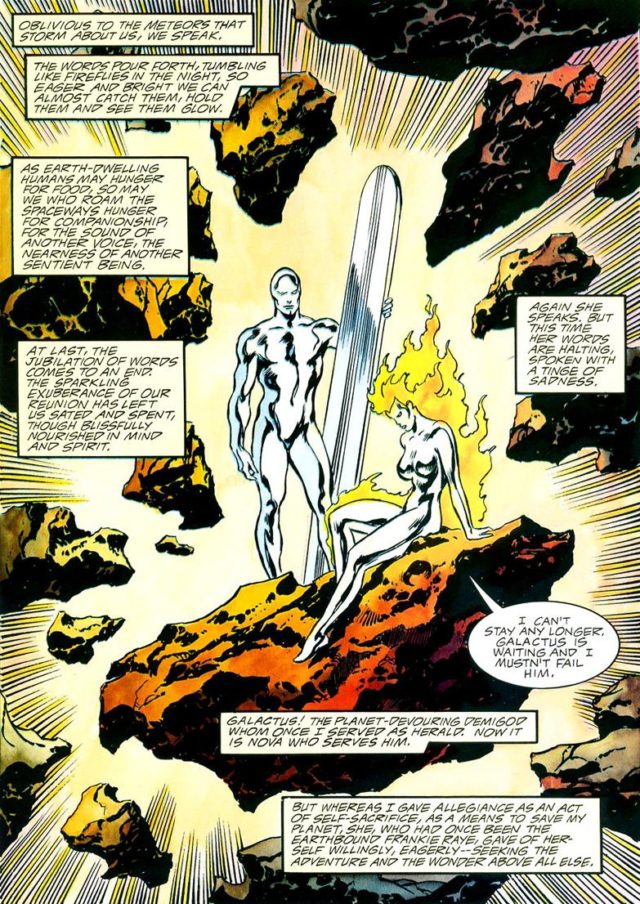 The daughter of the man who created the original Human Torch android, Frankie Raye is an Earth woman who became a Herald of Galactus to save Earth, but turned out to be a pretty mediocre herald due to her compassion and empathy for other worlds and their beings. She went on to become a close friend of Silver Surfer before being killed.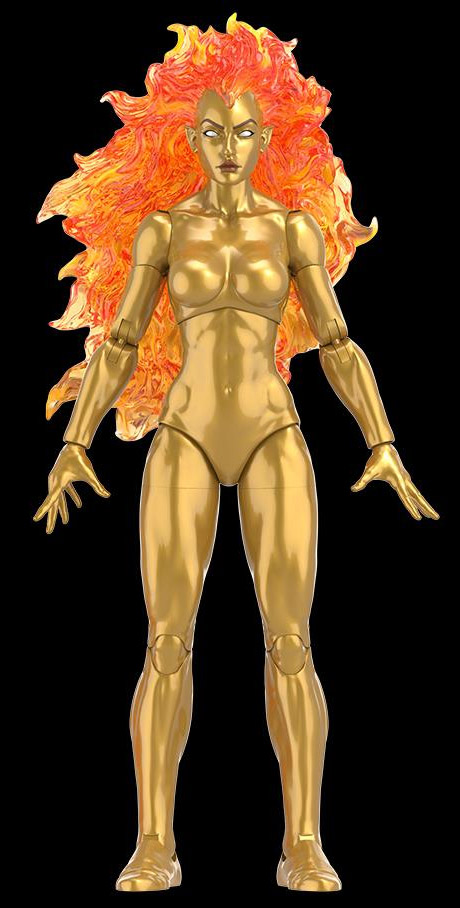 While I wouldn't say that this Herald of Galactus Nova is a headliner AAA character or anything, she's had an okay amount of merchandise released over the years, including a Marvel Minimates figure, a Bowen Designs mini bust (including a super rare gold chrome version), a vac-metallized Toybiz action figure and even a proximity piece statue included with the Sideshow Silver Surfer Exclusive Maquette shipping right now.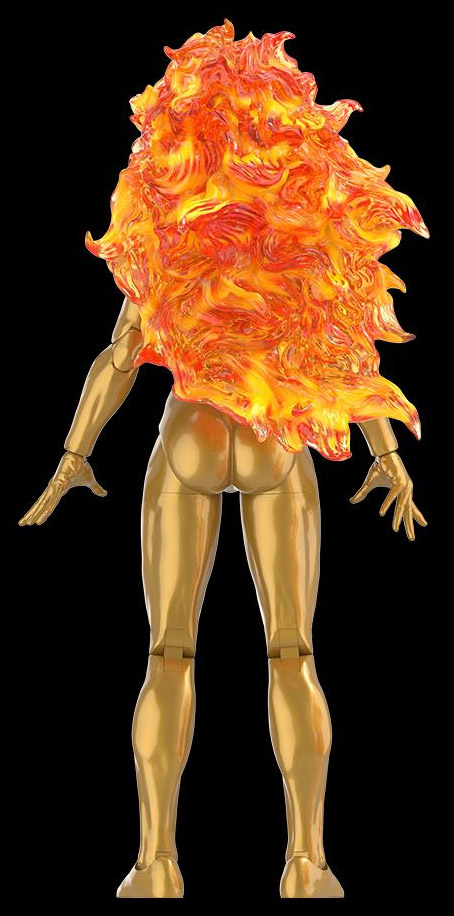 But this would be Frankie Raye's first official Marvel Legends 6″ figure (assuming another nearly 6,000 backers turn up in the next 27 days), and it is a real beauty. The metallic gold paint and translucent orange and yellow gradient hair look killer, and I am pumped to see that Hasbro is using the new female double-hinged elbows and swivel biceps arms with the pin-less technology for this figure. This looks excellent and I really, really hope it gets made (hopefully with an Aunt May Golden Oldie alternate head!!).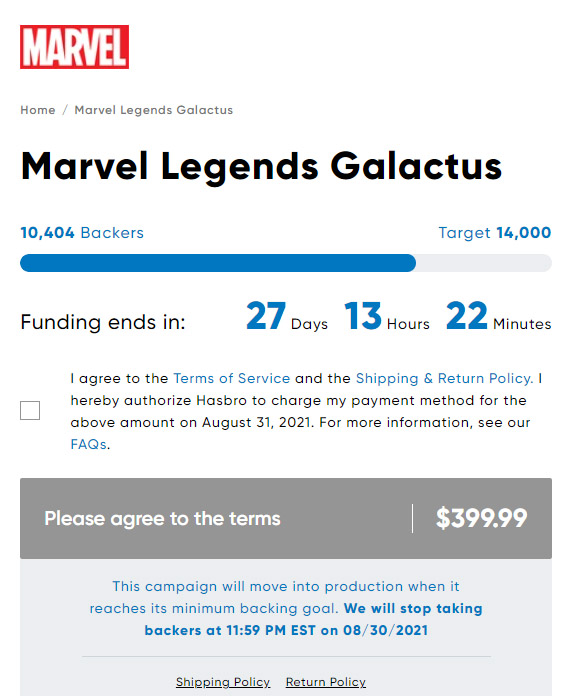 As of right now, I am not feeling overly optimistic, however. After announcing his stretch goal Frankie Raye Legends figure approximately 24 hours ago, the number of backers has grown from around 10,340 to… 10,418. That's less than 80 backers, when 3,582 are needed in the next 27 days just to fund Galactus–and 5,582 more to unlock this ML Nova.
With what looks like a variant of Silver Surfer as the second unlockable that can be used to drive sales (something like Firelord likely would have been better), I am only 50/50 on whether we'll even reach 16K. Presumably BigBadToyStore will still be placing a big order for stock to sell on their website, which should help elevate numbers somewhat. Let's hope for the best.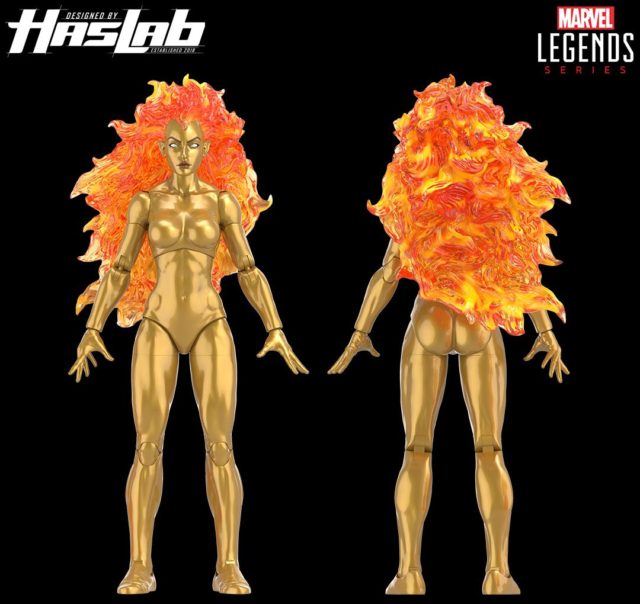 I'll continue to follow this campaign closely and post updates here and on the Marvel Toy News Twitter and Facebook Page as more stretch goal figures are announced and as we approach the end of the crowdfunding window, so stay tuned.
What do you think of the very first Galactus stretch goal, Marvel Legends collectors? Is Frankie Raye a good "carrot" to get the backers flowing in, or should Hasbro have picked another of the Heralds of Galactus–or something else entirely–to try to give this project a boost? And with what appears to be a Silver Surfer variant riding in as the next stretch goal after Nova–what could Hasbro do with a new Norrin that would really get you hyped to support $400 Galactus?
The post Marvel Legends Frankie Raye Nova Figure Revealed! HasLab Galactus Stretch Goal! appeared first on Marvel Toy News.