The clock is ticking down on the Marvel Legends Galactus HasLab project, and since last week's reveal of an exclusive Frankie Raye Nova unlockable didn't do much to move the needle (at all), no time like the present to announce more releases to support backing the World Devourer! And so, that made yesterday the perfect time for Hasbro to officially reveal some figures we basically all knew were on the way anyway: the Marvel Legends Fantastic Four Retro series goes up for order today at 1PM EST! And while we've had the FF a few times in the last couple years, this wave brings us some stuff we've never seen before—like Psycho Man and the High Evolutionary!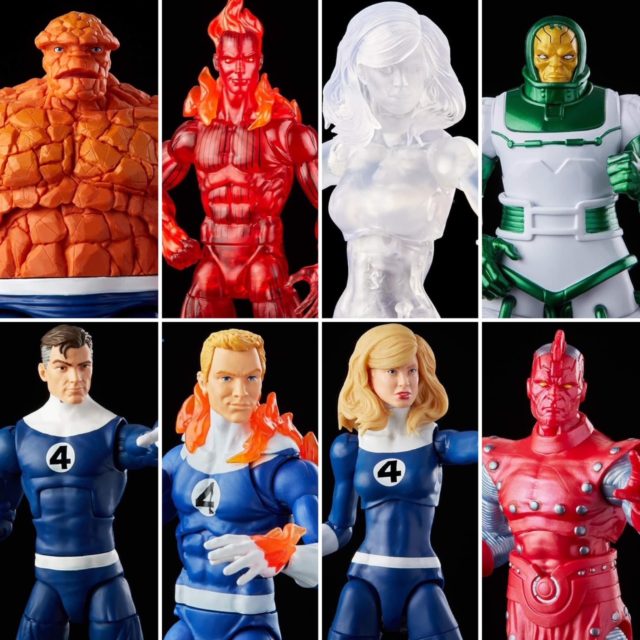 When Hasbro Pulse announced a new Fan First Monday Marvel Legends stream, virtually every collector and their pizza dog guessed that the Hasbro team would finally be fully announcing the long-leaked lineup of Fantastic Four Legends figures in vintage-styled Toybiz packaging based on the 90s look. And, well—those fans and their pizza dogs were right!
We already saw this Toybiz Fantastic Four retro packaging last year for the exclusive Doctor Doom figure (which is basically sold out everywhere now, but you can still get on Amazon for a few bucks above the MSRP), but Lord Doom will be alone no longer! Six new Retro Fantastic Four figures—eight if you count exclusive variants—are now on the way!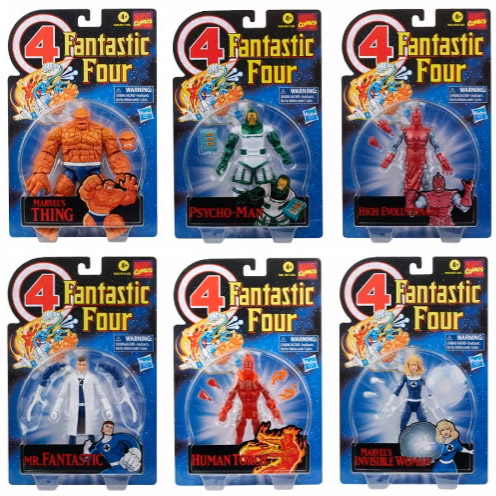 We're getting two villains with this lineup, and both of them are characters that have never been done in 6" Marvel Legends figure (or six inch figure at all) form.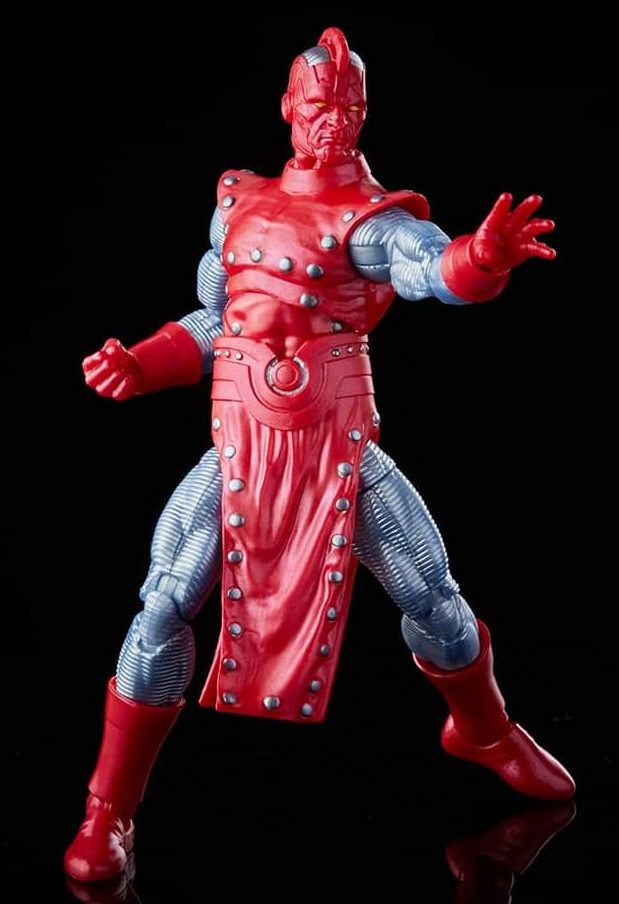 The first is the Marvel Legends High Evolutionary, the mad geneticist creator of the New Men with a laundry list of powers and hundreds of comic book appearances. We've had dozens of figures of comics characters with a fraction of the importance or appearances of the High Evolutionary, so it's nice to see this classic villain get the limelight for the first time in, well… ever.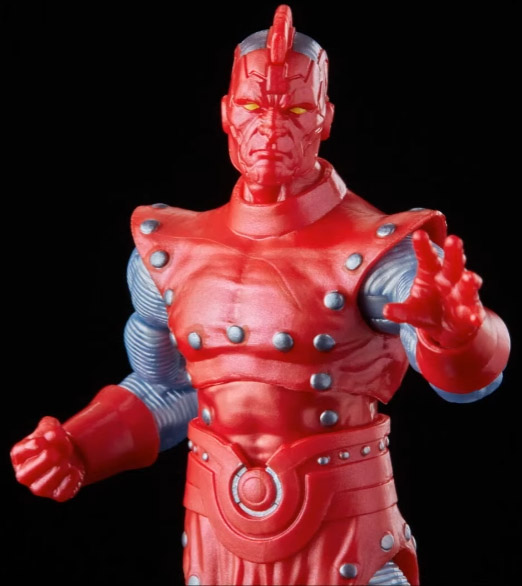 Hasbro pointed out during the livestream that his soft and flexible skirt won't inhibit posing, and that all of the metal "orbs" on his costume (front and back) have been individually painted as essential details of the character design.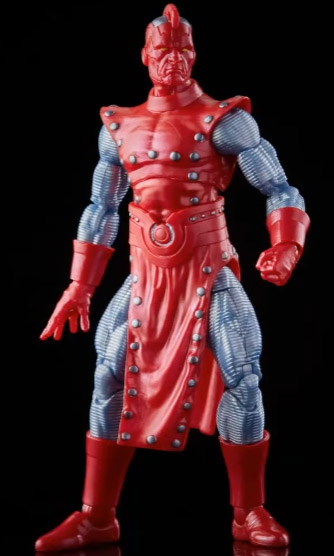 I always thought that the character was magenta and silver, so my brain skipped a few beats when I saw the High Evolutionary Legends figure is red and silver. Google revealed to me that the character has appeared in a reddish color (in comics I have read but somehow totally forgotten and disregarded) in the past, but I'd still prefer the pink. I'd really like to see this figure repainted and issued again later on, personally.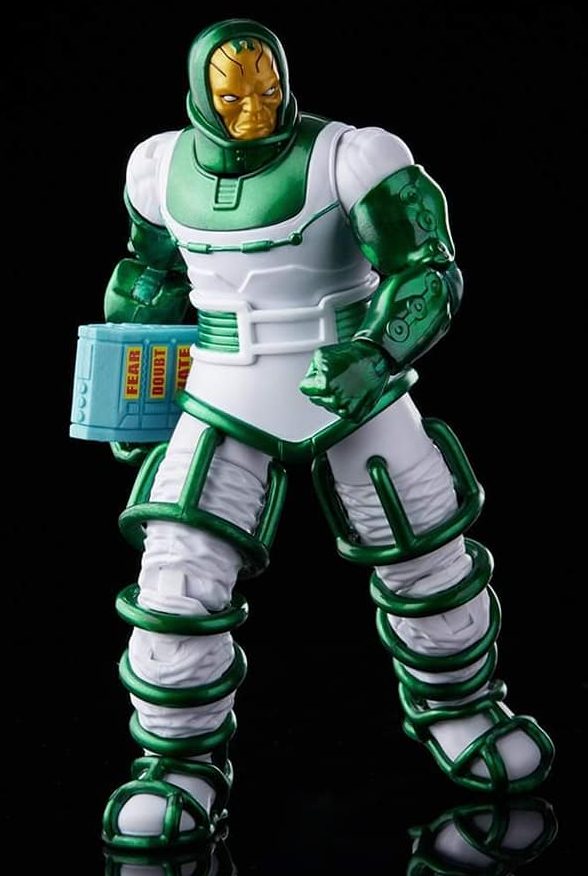 Marvel Legends Psycho Man is the other villain in the Marvel Legends Retro Fantastic Four series. Toybiz actually made a toy of this figure in 1996 (which I had and thought was super cool, although poorly articulated, at the time), so it's cool to see him finally appear in 6" form on similar throwback packaging from Hasbro.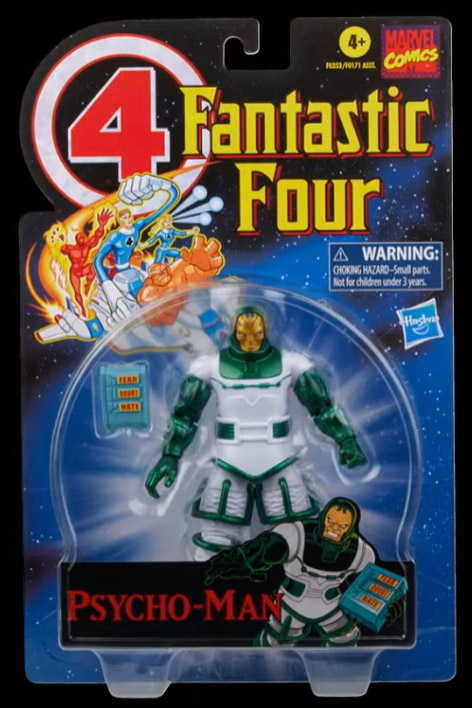 Psycho Man is another crazy evil scientist, although he's from the Microverse and not a place with a cool name like Mount Wundagore. As a Stan Lee and Jack Kirby 1967 creation, there's always room in my heart and home for a villain like Psycho Man.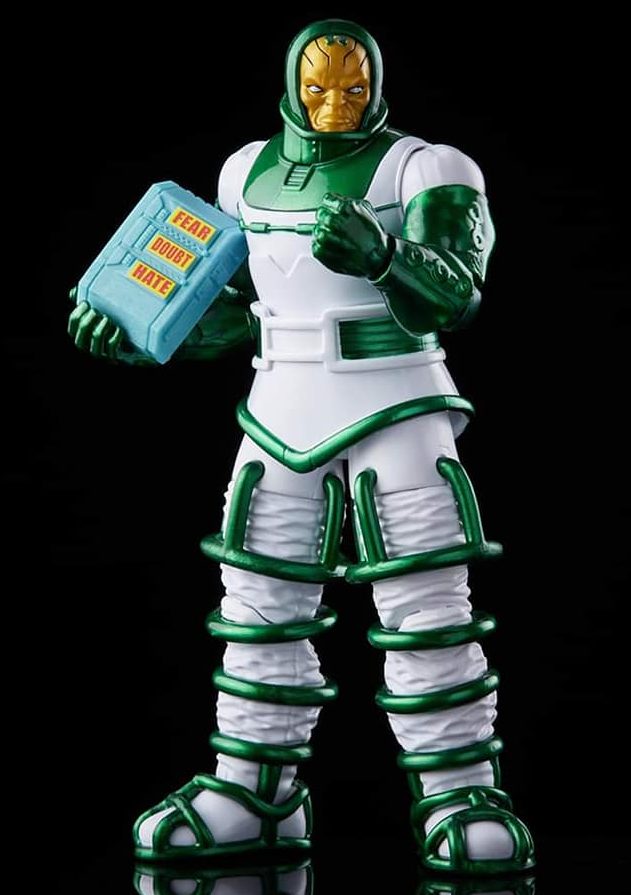 He's got his emotion-controlling Control-Box as an accessory, and is a 100% newly-tooled mold with awesome metallic purple paint. Looks sweet—I would expect this figure to be a hotter commodity than the red High Evolutionary, but my predictions have been known to be wrong. From time to time.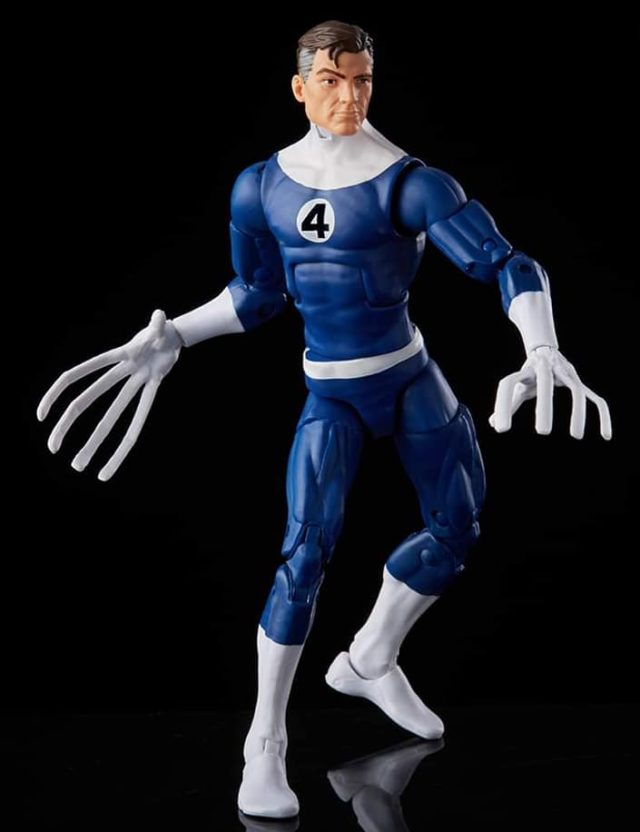 And of course, we are getting an all-new set of Fantastic 4 team members themselves. Those put off by last year's modern black costumes will be happy to see the F4 back in their classic blue and white costumes for this year's line.
While we're getting the "same-old" stretchy fingers hands as the only "effects" for the new Marvel Legends Mr. Fantastic figure, Reed does come with a slick new lab coat that can be removed, as well as alternate arms without sleeves (a la Moira MacTaggert).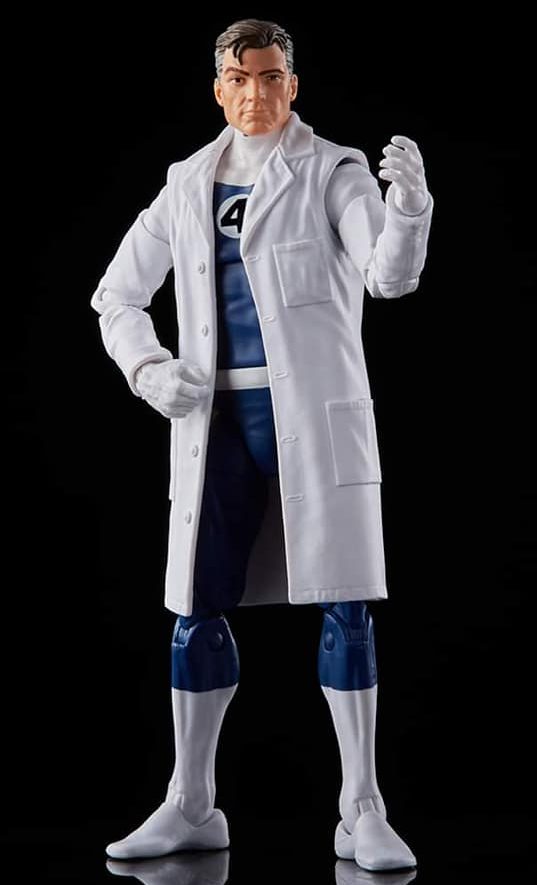 Getting superhero and scientist looks for Reed Richards in one release is cool, and I greatly prefer the beardless portrait to the one we got last year. This is a wonderful classic Mister Fantastic Legends figure, even if I would like to see more "stretchy" effects body parts in coming years.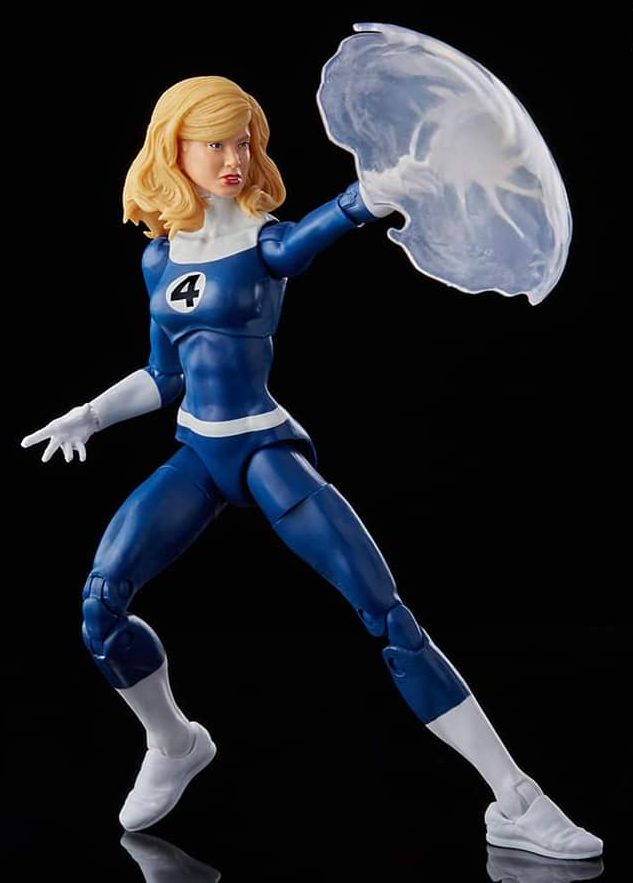 The new Fantastic Four Marvel Legends Invisible Woman figure, well… she does not fare as well as anything in this wave. Something looks like it has gone seriously astray on the head for this figure, and my wife said it kind of looked like Sue's face was melting.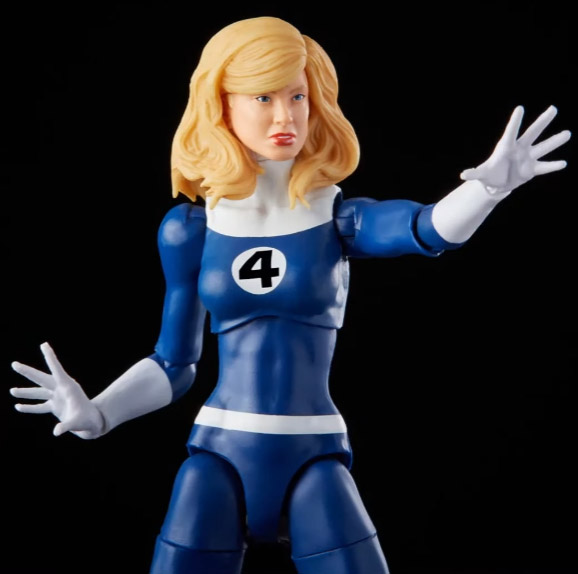 I still dig the force-field hand from the earlier Sue Storm, and this is a must-have figure to complete the Fantastic Four team set in these outfits—but this is going to be a head-swap figure for me. This one head is definitely the weakest thing in the entire wave.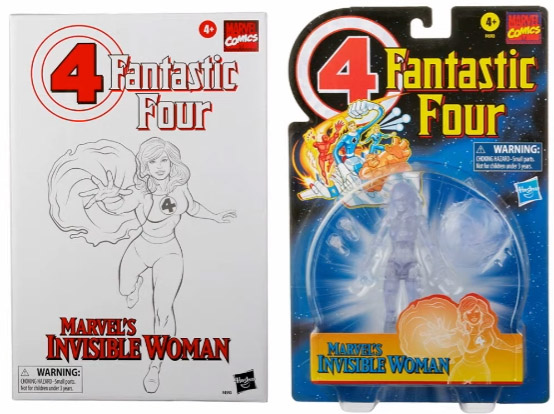 Hasbro Pulse will have a fully-invisible ML Invisible Woman figure as an exclusive variant, which is an awesome throwback to the clear toy of the character from the 90s animated Toybiz line. I had and liked that figure as a kid, and I'll happily snag one to own again as an upgrade as an adult.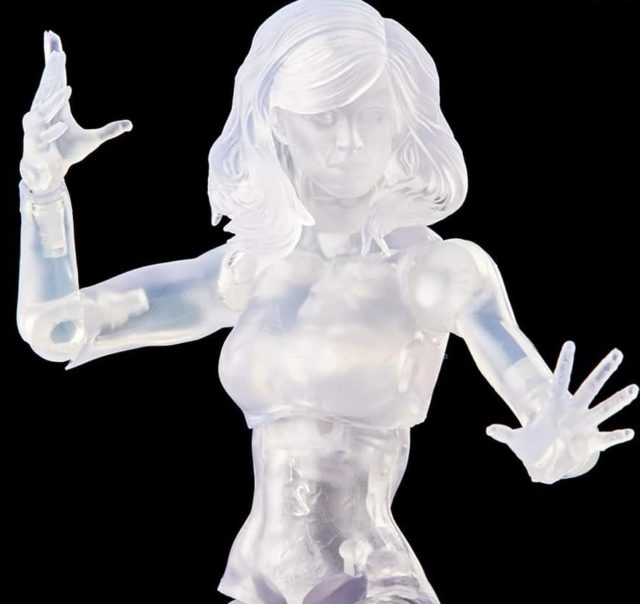 Sadly, as awful as it is to say, I kind of prefer this clear Invisible Woman figure because I think the head looks a whole lot better unpainted. Sorry, Sue!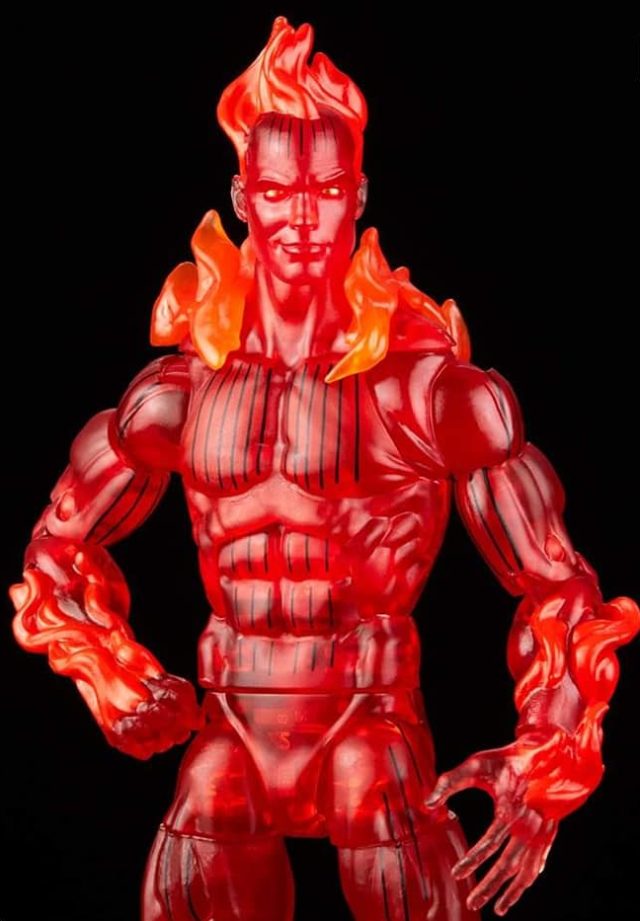 A fully flamed-on Human Torch Marvel Legends Fantastic 4 Retro figure was a real surprise in this stream, as I think everyone was anticipating the flamed-off Johnny Storm that was previously shown in a prior stream.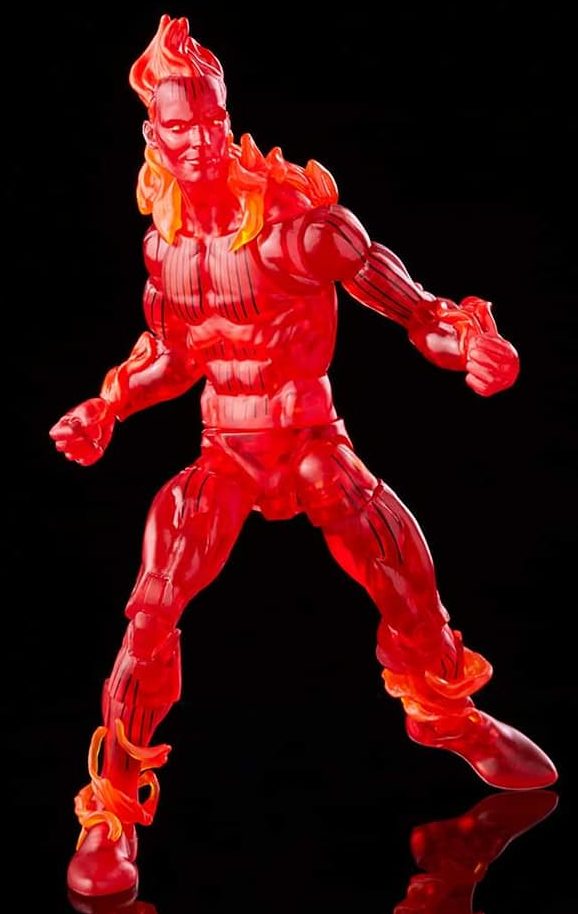 To be totally honest, I think this is my favorite action figure of the Human Torch ever. This classic look with the translucent red plastic and the painted on vertical lines over it is EXACTLY what I always wanted, and really washes the bad taste of the Mezco Human Torch out of my mouth. Effects backpack and hand attachments are neat, and this just looks perfect. Love, love this.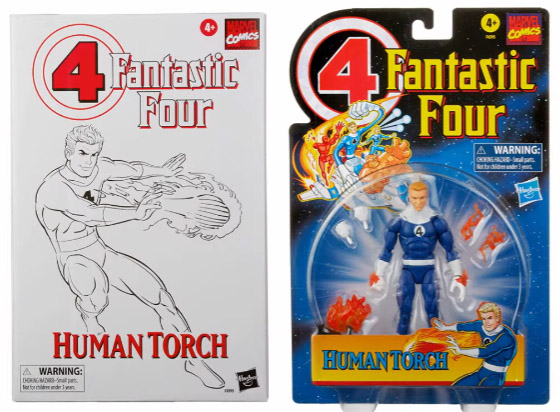 And hey, since now I know I'm getting my ideal flame-on Human Torch Legends figure, I've lost all bitterness toward the flame-off ML Johnny Storm figure as well!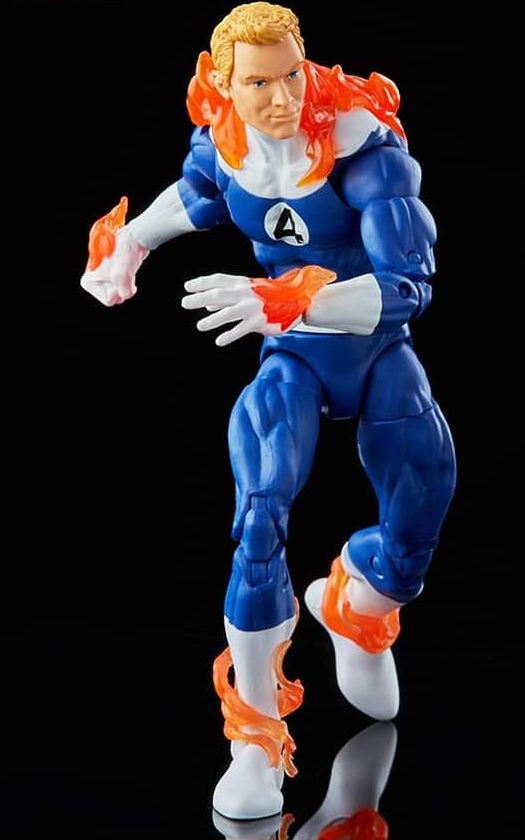 That figure will be released as a Hasbro Pulse exclusive in addition to the aforementioned invisible Invisible Woman, and has his own removable effects pieces, including hands with and without flames on them. Excellent choice for an exclusive release. Good job, Hasbro.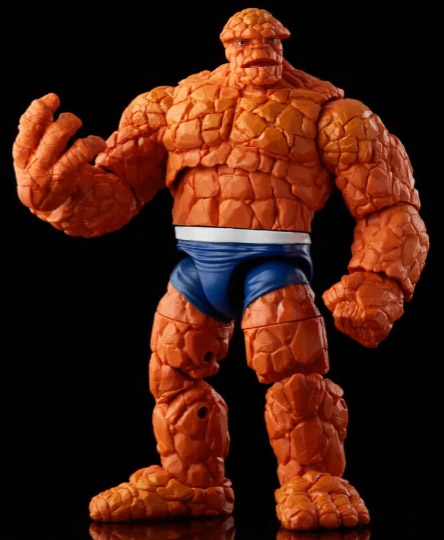 Rounding out the throwback FF octet, it's a new iteration of The Thing! We haven't gotten this particular blue and white trunks costume before from the modern line, which is neat since I have fond memories of my Toybiz Animated Thing figure and am beaming about seeing an updated version of it on the classic-ish packaging!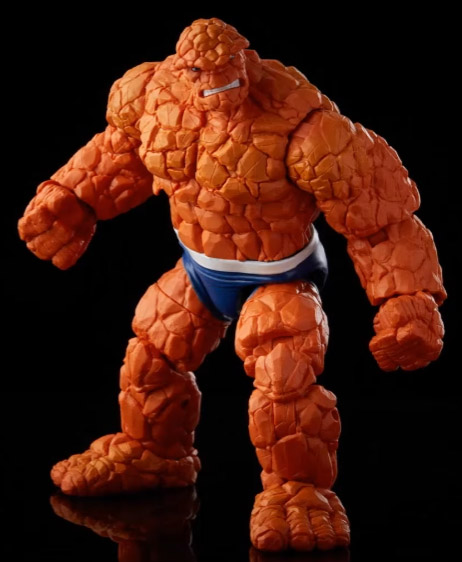 There are two all-new head sculpts for Ben Grimm included, and both portraits are super. One is a gritted teeth head that's looking aggro and also featured a new thick brow above Ben's eyes. I suspect most fans will be preferring this head.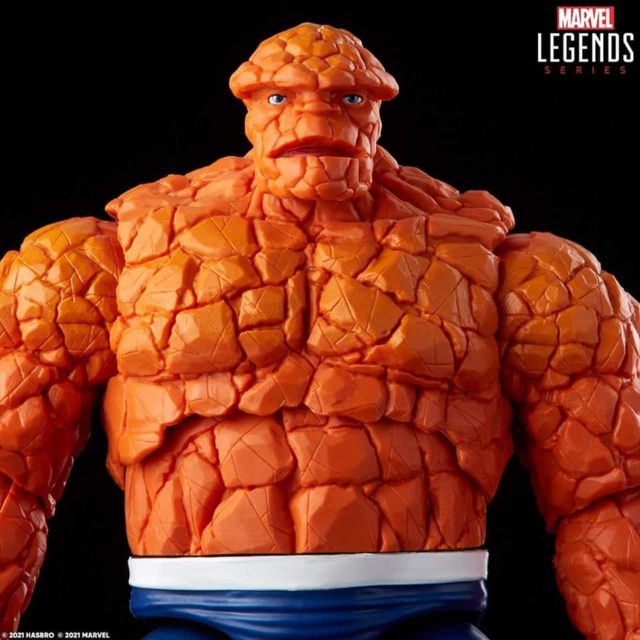 For those who are on team #NoTeethThing, there's also a retro head sans teeth. This is a fun look, but I'm always going to opt for teethy ever-loving blue-eyed Thing myself. Your rock monster dental preferences may vary.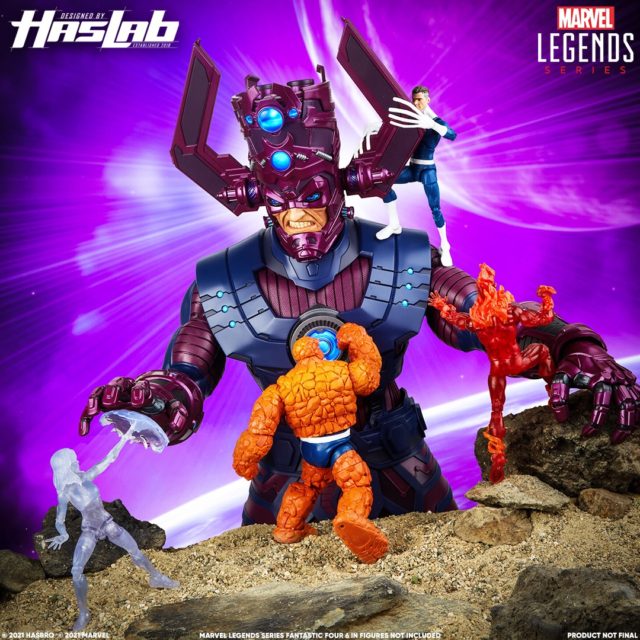 All eight figures in the Hasbro Marvel Legends Fantastic Four Vintage Series go up for pre-order Tuesday August 9th at 1PM EST. I'll send out pre-order links to the single figures through the Marvel Toy News Facebook page once they're available, and also add them here. I would assume the "hot" sellers in this wave will be The Thing (as always) and Human Torch, but we'll have a better idea once orders have actually launched.
What do you think of this 60th Anniversary celebratory series of Fantastic 4 action figures, Marvel collectors? Are any (or all) of these must-buys for you, and how do you feel about the Hasbro Pulse exclusive duo? Does the existence of this set do anything to sway you to order a HasLab Galactus if you haven't already?
The post Marvel Legends Fantastic Four Retro Series Figures! Psycho Man! High Evolutionary! appeared first on Marvel Toy News.