Last week wasn't just a good week for new Marvel Legends figures going up for pre-order—Hasbro also announced and revealed a trio of new exclusives that would be coming our way later this year! It's a pretty eclectic bunch, including a long-demanded Carol Danvers as Binary Marvel Legends figure for Walgreens, a repainted Hand Ninja army-builder for Hasbro Pulse, and even a new-ish and improved Spider-Man Homecoming Vulture movie figure for Target! Let's take a closer look at this threesome of upcoming store exclusives…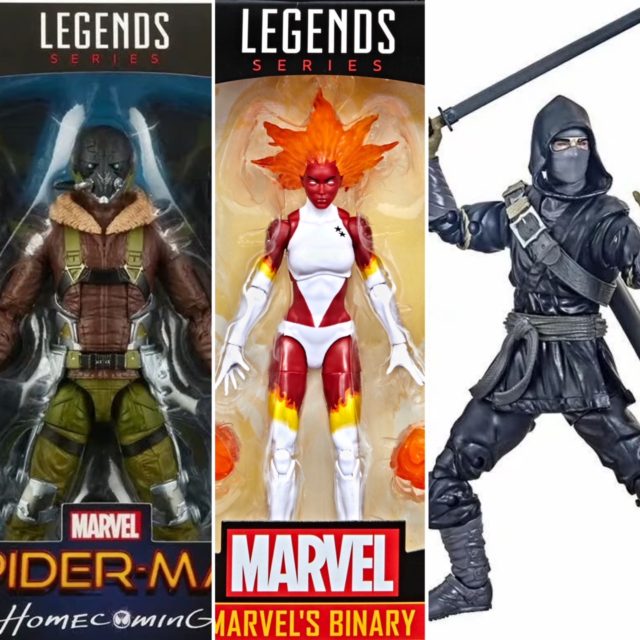 While there have been zero physical conventions or events for Hasbro to show off their upcoming Marvel toys and collectibles at this far in 2021 (I've got high hopes for seeing new reveals in person at New York Comic Con 2021 in two months, but there's still plenty of time for NYCC to be cancelled, so I'm still in "wait-and-see" mode), that doesn't mean Hasbro hasn't been pumping out new action figures in full throughout the year!
And to coincide with last week's livestream that launched the Marvel Legends Watcher Series of What If/Loki figures, the big H also had three unexpected surprises to debut as well.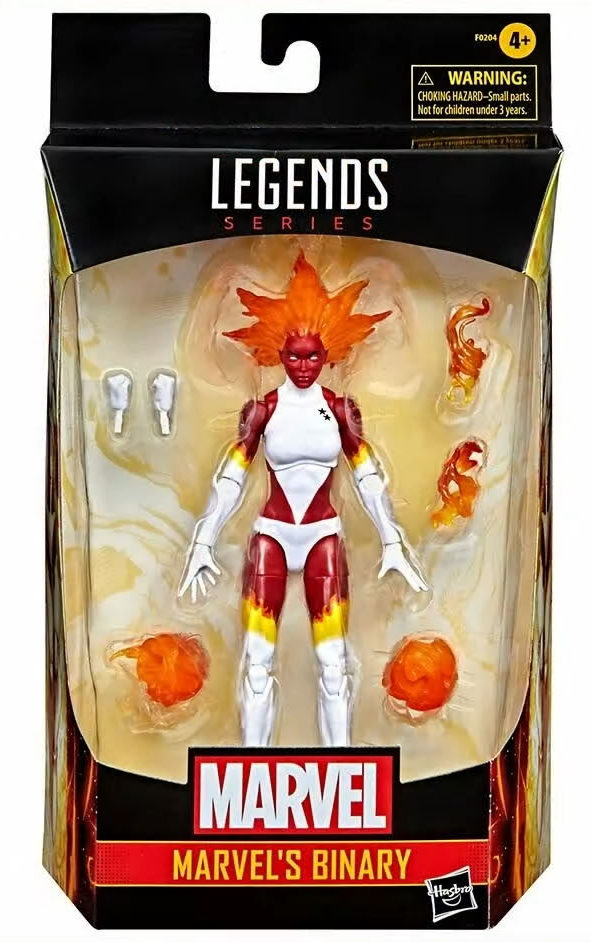 First up, it's the final figure in this year's Walgreens Exclusive sub-theme of cosmic characters: Marvel Legends Binary. Given that Carol Danvers is one of the most recognizable characters in the world now with mainstream fans as Captain Marvel, it's about time we got our first 6" figure of her in her sometimes-forgotten Binary form.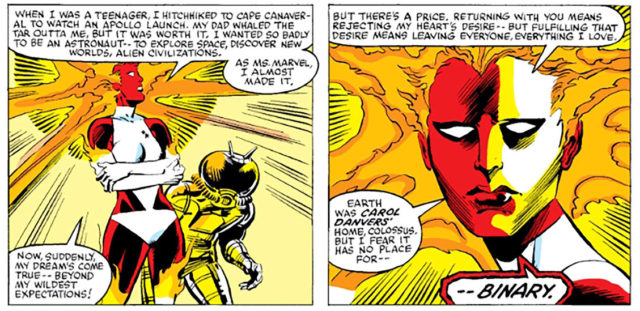 For those who don't know this version of the character, way back in fall 1982 (when I was busy being born), a de-powered Carol Danvers—who was on a space adventure with the X-Men—was capture and experimented on by the Brood. Thing went sour for the Brood when they accidentally transformed Carol into Binary, though, who had the insane power of being able to tap into a White Hole. After this Binary was near-omnipotent and effectively written out of regular comics appearance until the 90s, but it's still a well-remembered look for the character.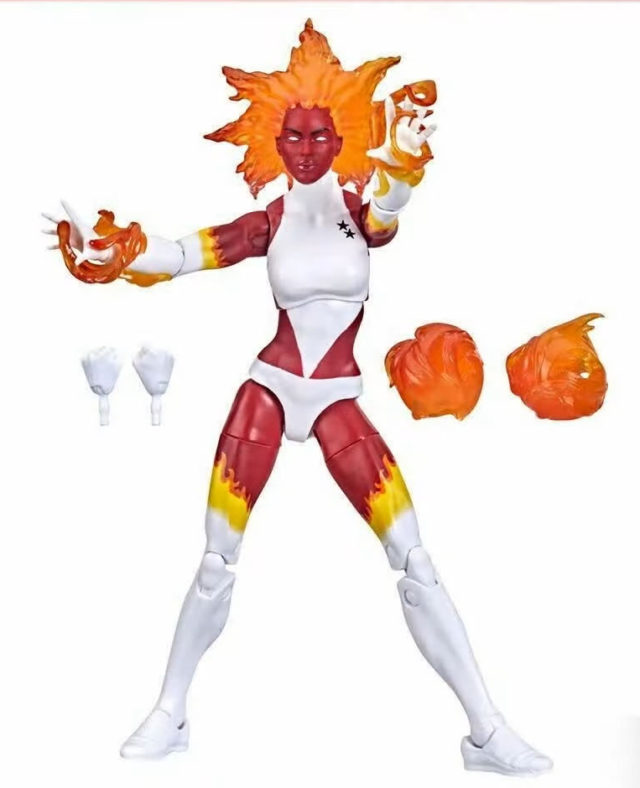 While Binary isn't exactly an iteration of Carol Danvers I'm in love with, I do think this Walgreens Exclusive Binary figure is rockin'. We get four fiery effects pieces and interchangeable fists/energy casting hands for weapons, which is a pretty generous spread. And the explosion-looking flaming hair is just awesome. If there has been a hella cool toy of Binary like this when I was a kid, I reckon I would have liked this identity for Carol a whole lot more.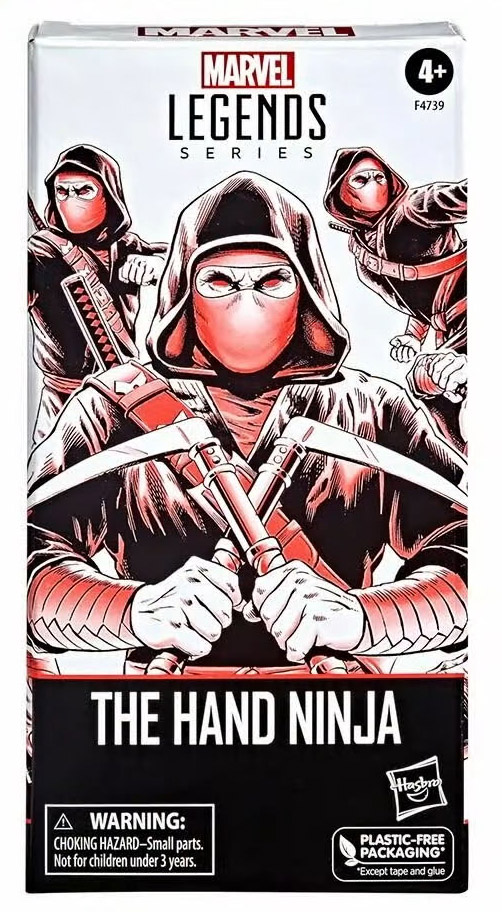 Next up, we've got a figure that I don't think is necessarily a "surprise", as it seemed like an eventual inevitability, but I was a bit taken aback by the color of: a black repaint of the Hand Ninja (originally from this year's Stilt-Man Build-A-Figure series, but in red).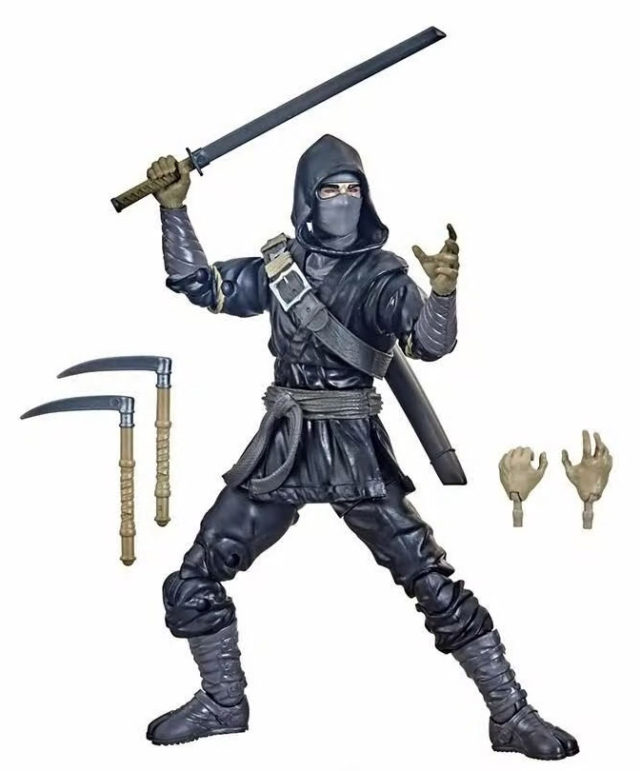 I closely associate Hand Ninjas with the color red in my mind, as that's how I'm used to seeing them most frequently in the comics, so it hadn't occurred to me they'd be in black clothes when they'd get the $14.99 Hasbro Pulse website army-builder treatment. Black Hand Ninjas do exist, so it's not like Hasbro is making it up or anything, but I hope we see a red version as an army-builder down the road—ultimately, that is the version most fans want to army-build, in my opinion.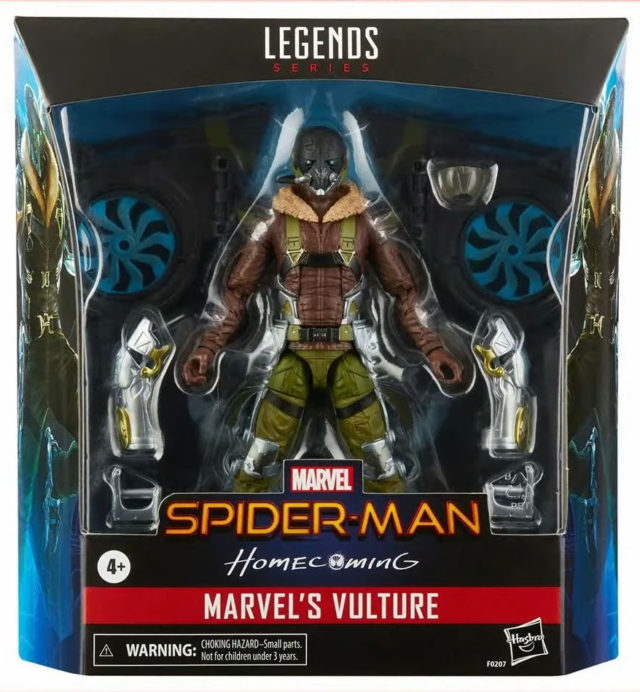 Finally, we've got a deluxe boxed figure that Hasbro swears up and down has nothing at all to do with the upcoming Spider-Man No Way Home movie: an updated MCU Vulture from Spider-Man Homecoming (note that Spider-Man Homecoming logo—Hasbro made sure to point out repeatedly that this is from Homecoming and totally has nothing to do with that new Tom Holland movie coming at the end of the year).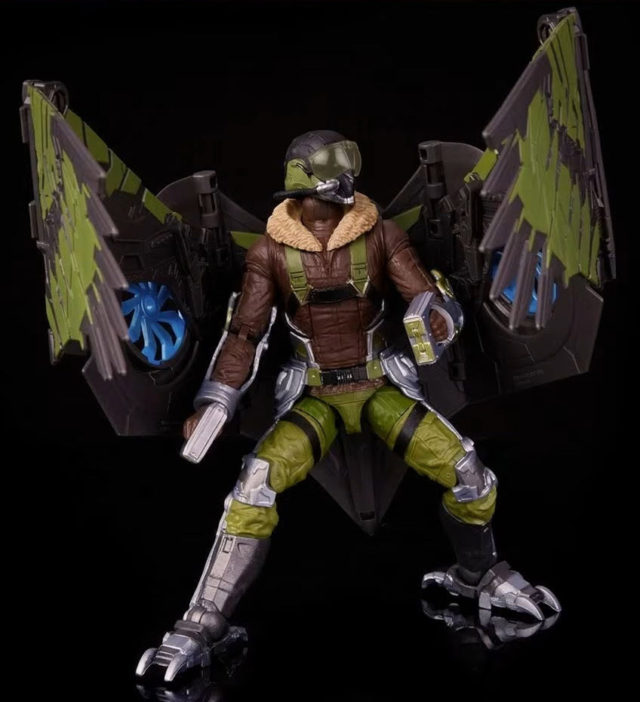 I actually really dug the Spider-Man Legends Vulture Build-A-Figure back in 2017, but since it was based on a lot of unfinished resources, it wasn't entirely screen-accurate. So there was definitely still room for an upgrade down the road. And frankly, not everybody wanted to buy that whole wave just to build the Vulture Wings.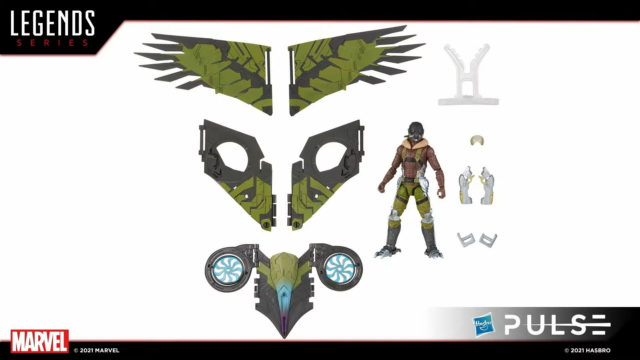 It took four years, but Hasbro has delivered with a retooled and repainted ML Vulture movie figure, complete with new helmet and modified limbs to be fully authentic to his on-screen representation. Even though we are *totally* not going to see this character in Spider-Man No Way Home, I will happily scoop up this Target exclusive action figure of the character to upgrade him in my collection.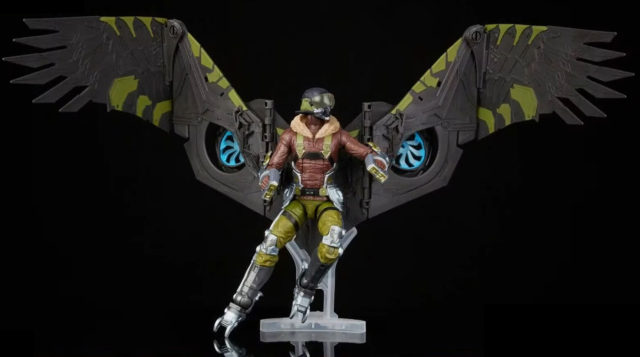 Hasbro didn't have or give exact on-sale dates for any of these figures, but since they had finished prototypes and packaged samples to show off, we can reasonably assume that we'll be seeing them up for order soon. All three should be available online (particularly the army-builder Hand Ninja, which will only be sold online). I'll update here and on the Marvel Toy News Facebook and Twitter channels once these go up for sale. Hopefully the respective retailers will be getting plenty of each to go around (hopefully).
Are there any must-buys for you among these new Marvel Legends exclusive releases? Who would you like to see next in the army-builder series, and what are you hoping will be the "theme" for the Walgreens Exclusives in 2022 (presuming there are any)?
The post Marvel Legends Exclusives: Binary, Deluxe Movie Vulture & Black Hand Ninja Figures! appeared first on Marvel Toy News.