Hasbro won't hold their annual San Diego Comic Con Marvel Legends panel until this weekend, but they've come out on swinging on the first day of SDCC nonetheless! In advance of the inevitable slew of announcements coming up in a few days, Marvel Legends Endgame Wave 3 has now been revealed and is up for order—including Valkyrie, Heimdall, Iron Patriot, Vision and even a Bro (Fat) Thor Build-A-Figure!
Heimdall ►
Vision ►
Valkyrie ► http://bit.ly/MLValkyrie
Iron Man Mark 85 ►
Iron Patriot ►
"America's Ass" Captain America ►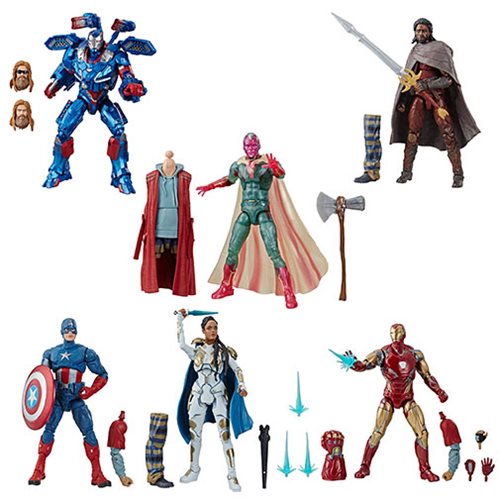 While Hasbro usually teases us with just one or two new figures on the first day of Comic Con, they mean business this year! So to kick off SDCC, they debuted an entire new six figure (and one Build-A-Figure) Avengers Endgame Thor Series!
Presumably this will be the final wave of Avengers Legends figures for 2019, but Hasbro is covering some very exciting bases with this set and filling in some long-missing MCU characters.
First up, we've got a Build-A-Figure that I have no doubt is going to sell a LOT of sets of this series: the much-requested Bro Thor AKA Fat Thor BAF!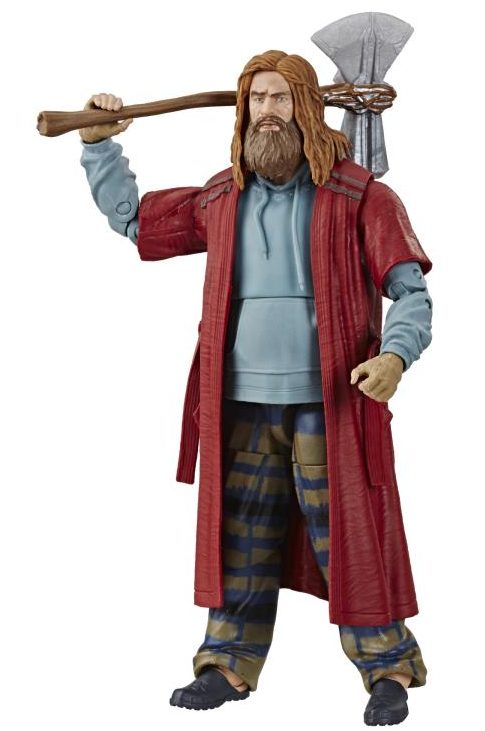 I honestly wasn't sure if this particular iteration of Thor would ever appear in super-articulated toy form in this outfit, but Hasbro saw the potential for a fun figure and decided to invest big bucks in loads of unique tooling to make it a reality. Thanks, Hasbro!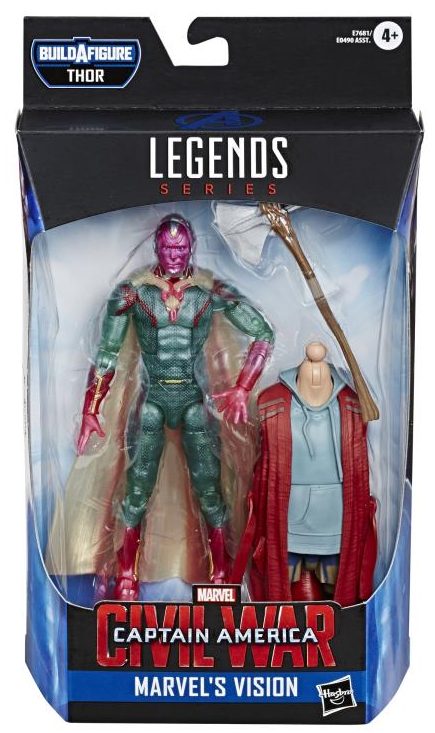 A huge sigh of relief can be heard from thousands of collectors' mouths as the first-ever single-packed Marvel Legends Vision movie figure will also be in this wave. Not every fan has $100+ to drop on the Scarlet Witch/Vision two-pack, so this is a very welcome addition to the line without a doubt for a multitude of collectors.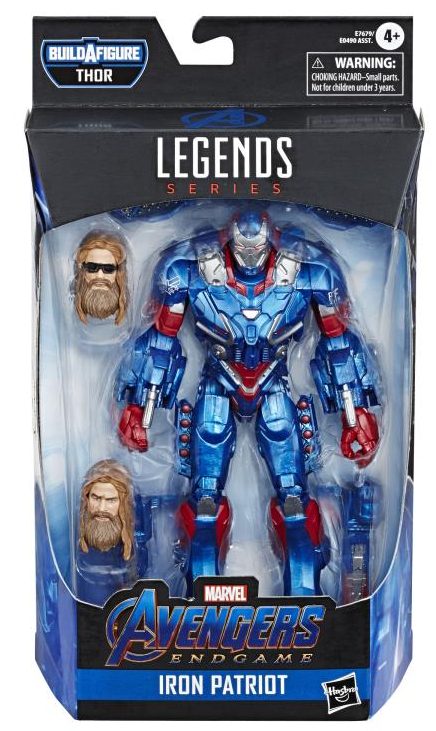 I had feared that Hasbro would just repaint the Endgame War Machine if they made a red and blue Iron Patriot ML figure, but thankfully this figure feels very fresh and new. I know some people don't like the Iron Patriot colors on War Machine, but I LOVE them. If only an Endgame Rocket Raccoon would be announced now to ride Iron Patriot into battle…!
A retro Captain America in original Avengers movie attire will also be part of the series, made possible through the magic of the Pym Particles "Time Heist". Yes, Cap has actually been posed at the event to showcase America's Ass. You're the best, Hasbro!
I'm sure it hadn't eluded anyone that Hasbro hadn't produced an Endgame Iron Man Mark 85 Legends figures to-date, so it's not a shocker to see one unveiled at SDCC 2019. This feels like "just another Iron Man" to me without any kind of fancy accessories or bonuses (especially given what Hot Toys is doing), but this was an essential version to do nonetheless.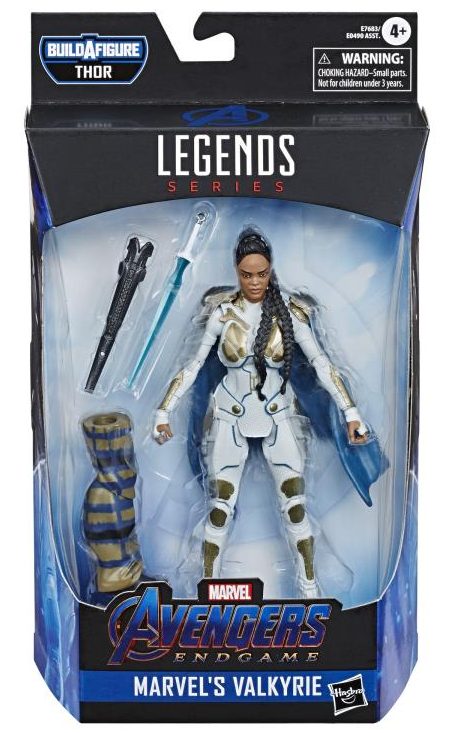 Rounding out the wave is a duo of Thor-related characters getting their first single-packed spotlight: Heimdall and Valkyrie (in her Valkyrie clothes)!
I legit never thought we'd get an Edris Elba Marvel Legends Heimdall figure, so this is a wonderful surprise that's gonna make a lot of folks happy. And now that she's the King of Asgard, Valkyrie really deserved an update as well. Nice work!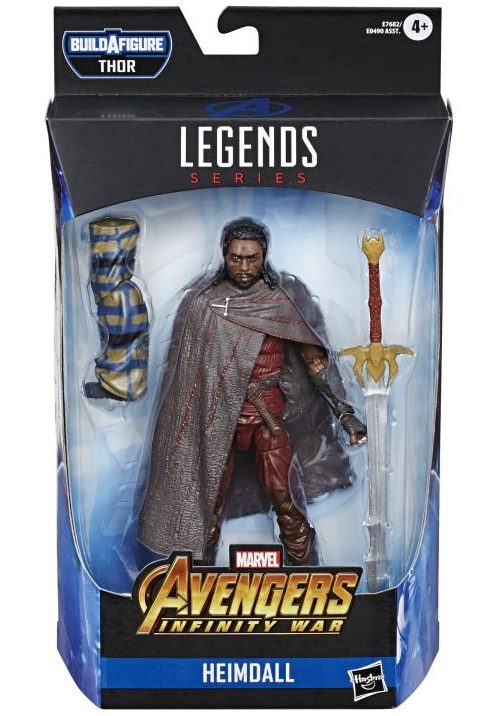 The Marvel Legends Avengers Wave 3 series is now up for order, and is scheduled to arrive in October 2019. As a swan-song series for Infinity War/Endgame, I think this hits the spot nicely.
What do you think, Marvel Legends collectors? Is the Bro Thor Build-A-Figure Series everything you hoped for, and are you planning to order any (or all!) of the characters in this wave?
The post Marvel Legends Endgame Wave 3 Up for Order! Fat Thor BAF Series! appeared first on Marvel Toy News.