It was only a week and a half ago that Hasbro dropped a double-digit number of new pre-orders on us with the Spider-Man Retro Series and more, but already they're prepped and ready to roll with a fresh round of solicits: the 2020 Marvel Legends Deadpool & X-Force Strong Guy Series is now up for order! We've been seeing dribbles of this wave revealed since Sunspot and Warpath at NYCC 2019, but finally the whole assortment has been revealed, including Shiklah and… Pirate Deadpool?!
Direct Links to Individual Figures:
Sunspot ►
Warpath ►
Maverick ► 
Black Tom Cassidy ►
X-Men Deadpool ►
Shiklah ►
Pirate Deadpool ►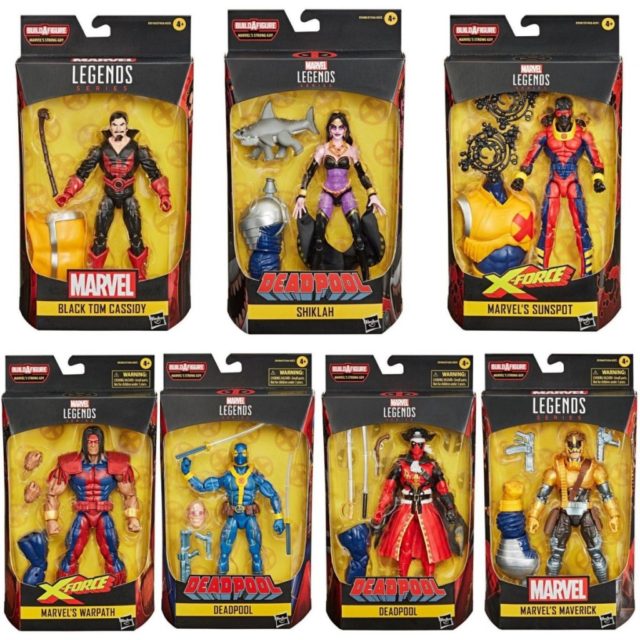 Hasbro had been planning to roll out the full reveal of the Marvel Legends 2020 X-Force/Deadpool series today for Marvel Monday, but alas, some leaked images hit the internet over the weekend and spoiled the surprise.
Out of respect to Hasbro, I chose not to share the leaks–but it's now officially Marvel Monday, so let's chat about what has turned out to be a very wacky and eclectic mix of figures in this year's Deadpool/X-Force wave!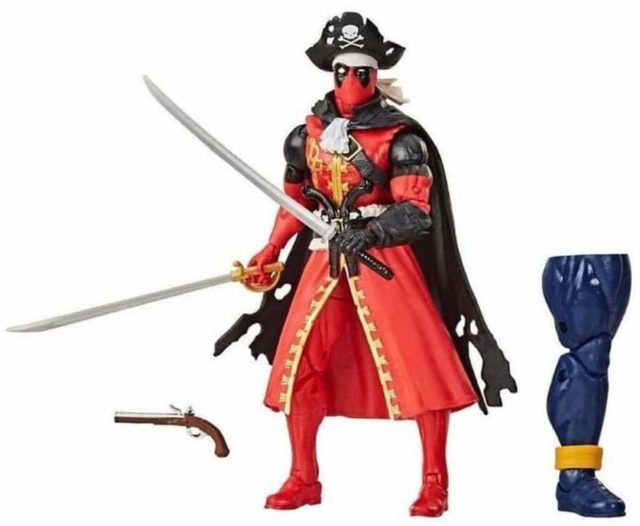 Let's start with the two figures that were just confirmed via the leaked list this weekend. Marvel Legends Pirate Deadpool is, well… he's another wacky and zany Deadpool variant. For any other character, this sort of variant would be ludicrous. But for Deadpool…? Yeah, it works.
Pirate Deadpool is fun and well-executed, although I do expect some griping from those who don't like this sort of thing but need to buy him anyway since they're building the Strong Guy figure.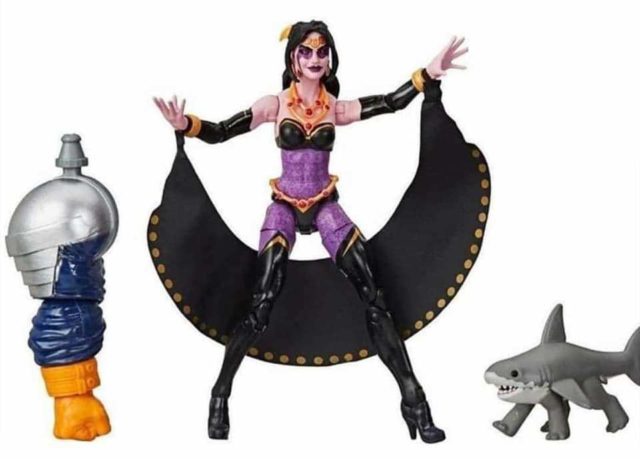 The biggest "WTF" release in this set for fans not reading modern Deadpool comics is going to be Shiklah–AKA the ex-Mrs. Deadpool. The Queen of the Undead, Shiklah has divorced Wade and moved on to the greener pastures of Dracula now. Of the characters in this wave, I can see Shiklah easily being the one the least number of fans are pumped about. However…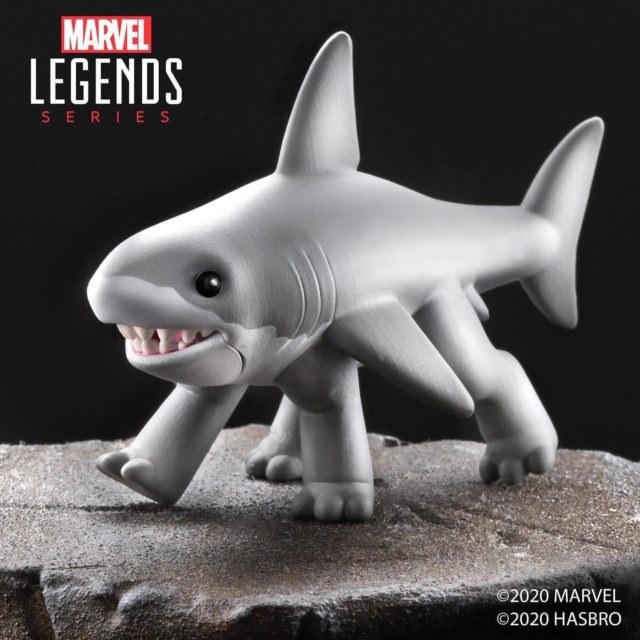 …the most redeeming part of this Marvel Legends Shiklah figure that sells her to many (besides the Strong Guy BAF Piece) is the totally unexpected inclusion of Jeff the Land Shark! Jeff was adopted by Gwenpool in the wildly underrated most recent West Coast Avengers series, and was willed over to Deadpool due to Gwenpool doubting she'd ever have a solo series again (no, seriously). I just love this. Thank you, Hasbro!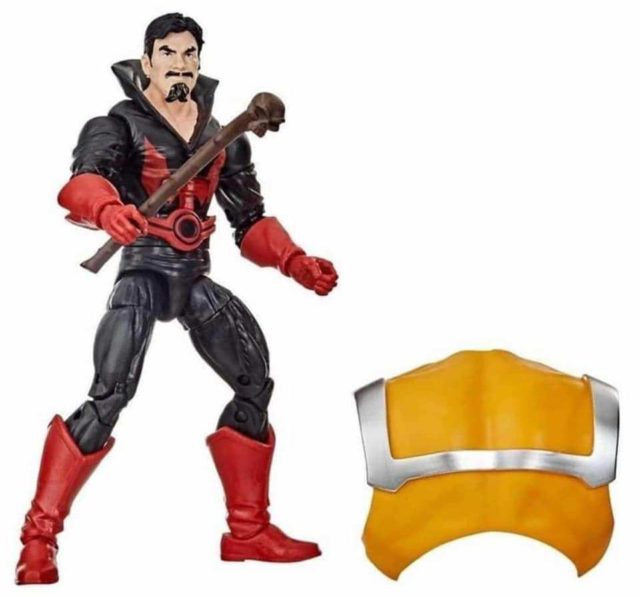 Marvel Legends Black Tom Cassidy (with a stick!) was revealed at Toy Fair in February, and while he's not traditionally a fan-favorite villain, I think many collectors will want him to pair with their Juggernaut figure. I think Black Tom's recent exposure on Jonathan Hickman's Dawn of X X-Men run will help as well!
Also revealed at NY Toy Fair was Maverick. Maverick has fallen out of the limelight a lot in the last decade or so, but he was very popular in the 90s and I can see this figure faring decently sales-wise. The paint on ML Maverick looks great, although I'm undecided on his costume add-on parts until I see them in person.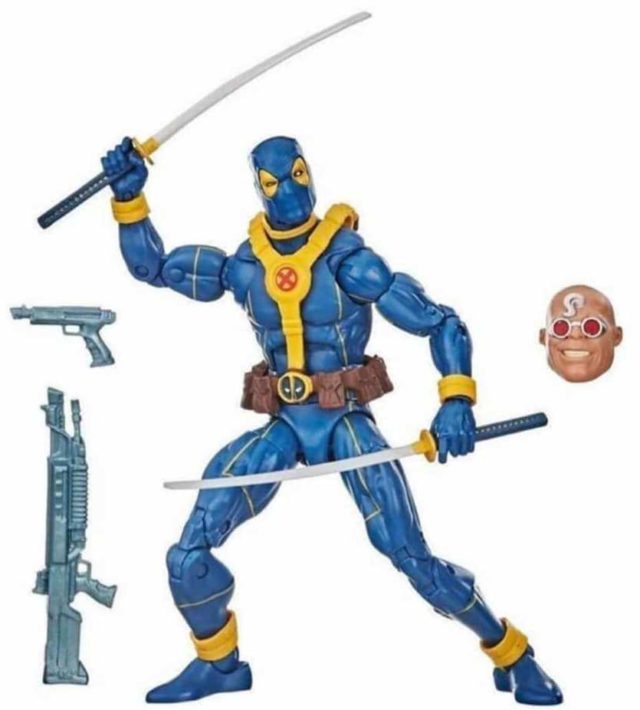 6″ X-Men Deadpool in blue costume is the other variation of Wade Wilson himself in this set, and comes with the severed head of Guido Carosella (for the Build-A-Figure Strong Guy). Hasbro has released this color scheme several times before over the years in various sizes, but as this is my personal favorite alternate costume for Deadpool, I'm not going to complain. I also won't begrudge anyone who does feel the need to, though!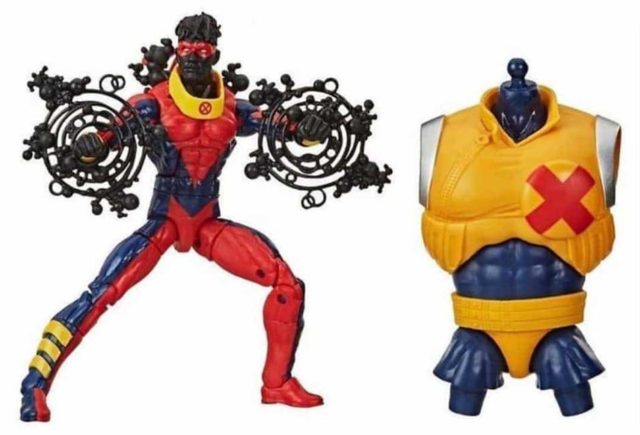 Rounding out the series are two core members of the original X-Force team: Sunspot and Warpath! I've been wanting a super-articulated upgrade of this Sunspot costume since Toybiz made theirs over 20 years ago, so I am totally psyched about this Sunspot! Perfect plastic rendition of this character, as far as I'm concerned.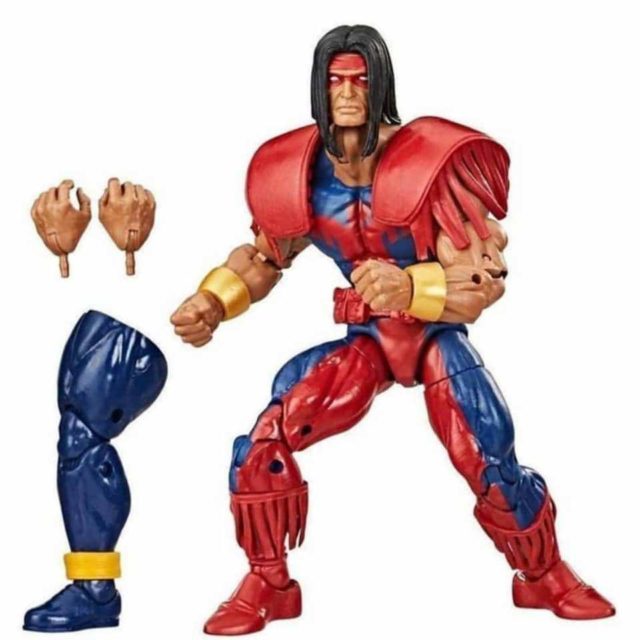 Warpath doesn't look quite right to me, however. I really feel like he's not buff enough here, and it's throwing me off. The character has been drawn many different ways over the years in variations of this costume, which is probably what's throwing me, but I just don't quite love this figure. I'll be buying him, mind you–but I think maybe Hasbro can do a better Marvel Legends Warpath for us in the future.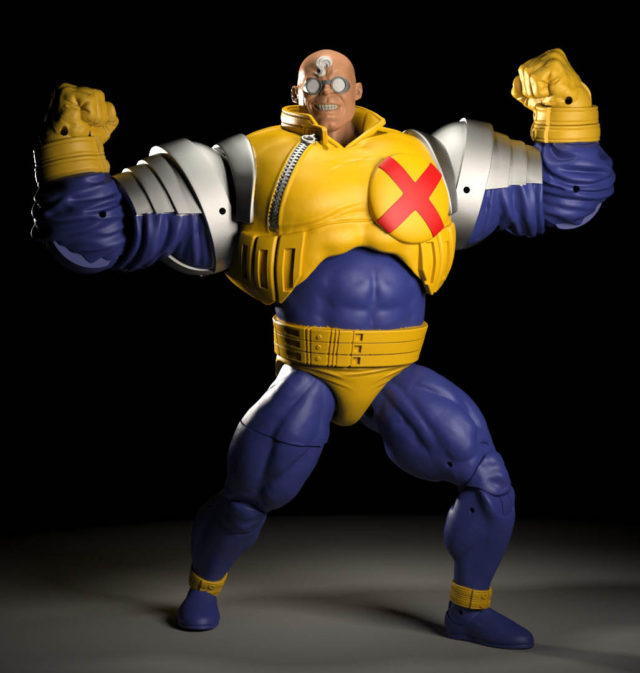 The Marvel Legends Strong Guy Build-A-Figure is a humongous headliner for this wave, because Guido is near the very top of the list as far as fan-requested Build-A-Figures go–and has been for year after year now! The proportions and sculpt for the Strong Guy BAF are dead-on, and I just straight-up love figure. If we can get new versions of Multiple Man and Wolfsbane to complete Peter David's X-Factor lineup, I will be a happy man!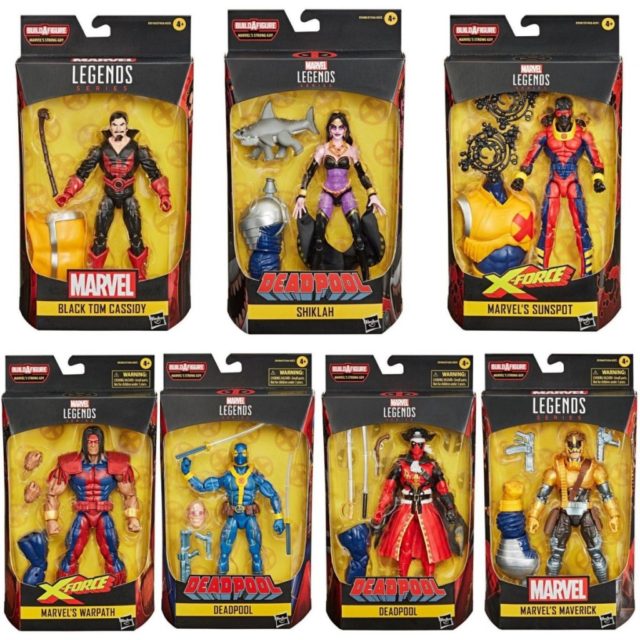 The Deadpool & X-Force Marvel Legends Strong Guy series is now up for order, and is scheduled to be released in fall 2020. This is likely to be one of the last full Build-A-Figure series we see released officially as part of the 2020 lineup, although Hasbro still has some Spider-Man/Venom related figures on the way as well that haven't been fully revealed yet.
Now that you've seen the whole series, what do you think, Marvel collectors? Is this year's Deadpool/X-Force Series a hit with you? What figures will you be buying, and is building the Strong Guy BAF a priority for you?
The post Marvel Legends Deadpool & X-Force Strong Guy Series Up for Order & Photos! appeared first on Marvel Toy News.