It's become a bit of a tradition each year that an international "Best of Marvel Legends" wave gets released merging many of the difficult-to-acquire movie figures from the prior year into one big MCU wave. Hasbro has produced an intermixed wave like this every year for the past three years, and now it's confirmed that international collectors will be getting a new Marvel Legends "Best Of" wave for 2019, featuring figures from "Avengers Infinity War" and "Ant-Man and the Wasp"! US collectors need not apply…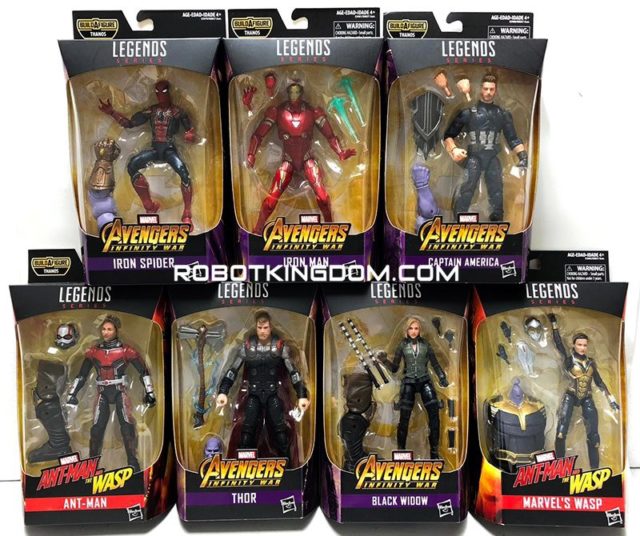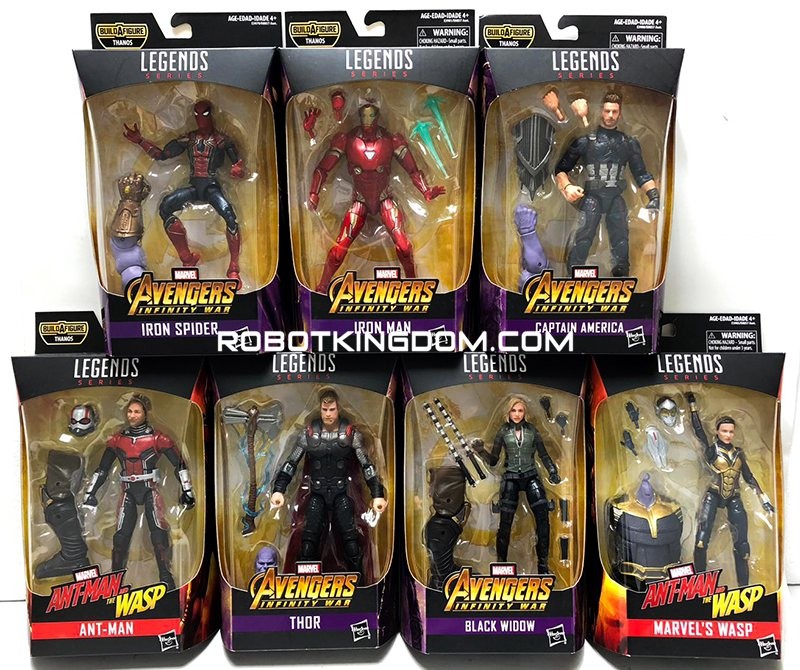 Many collectors' minds were blown a few years back when an international-exclusive wave of repacked Marvel Legends movie figures was released including a ML Hulkbuster Iron Man with much-improved paint deco.
This proved not to be a random one-off scenario, as the next two years we received "Best of" Marvel Legends conglomerate waves headlined by the Giant Man and Gladiator Hulk Build-A-Figures.
And so, it shouldn't come as much of a shock to see another repack wave being released outside of North America this year, this time featuring an improved Thanos Build-A-Figure that looks pretty similar to the Infinity War 3-Pack Thanos that hit stores last fall (notice the bright purple plastic used for this version).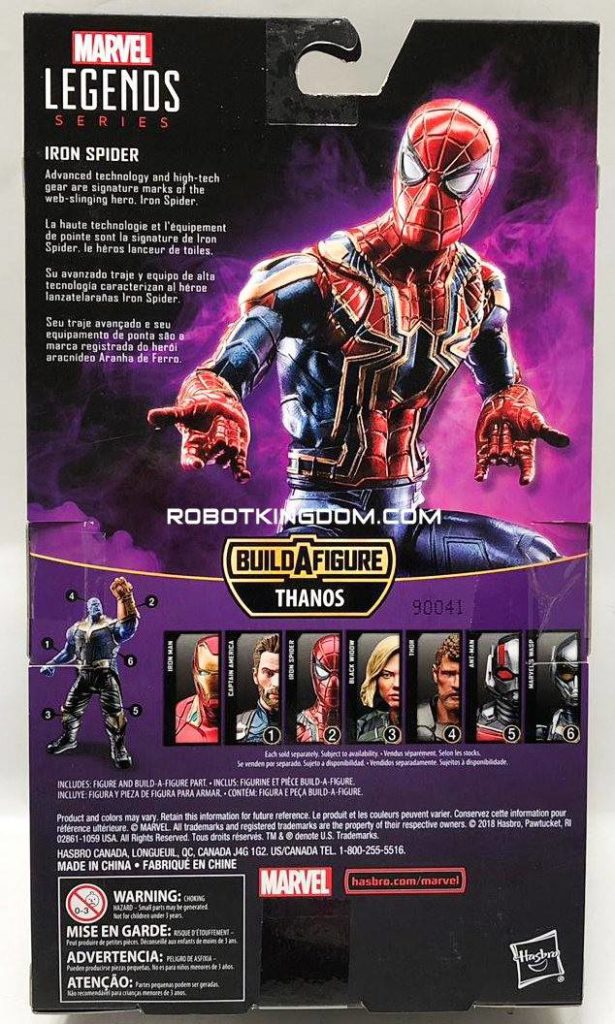 The case ratios for the "Best of Marvel Legends 2019" series are as follows:
(2) Iron Spider
(1) Captain America
(1) Iron Man Mark 50
(1) Thor
(1) Black Widow
(1) Ant-Man
(1) Wasp
Build-A-Figure: Thanos
In total, the wave includes three figures (and the Build-A-Figure) from last year's Avengers Legends Wave 1 and four figures from last year's Avengers Legends Wave 2.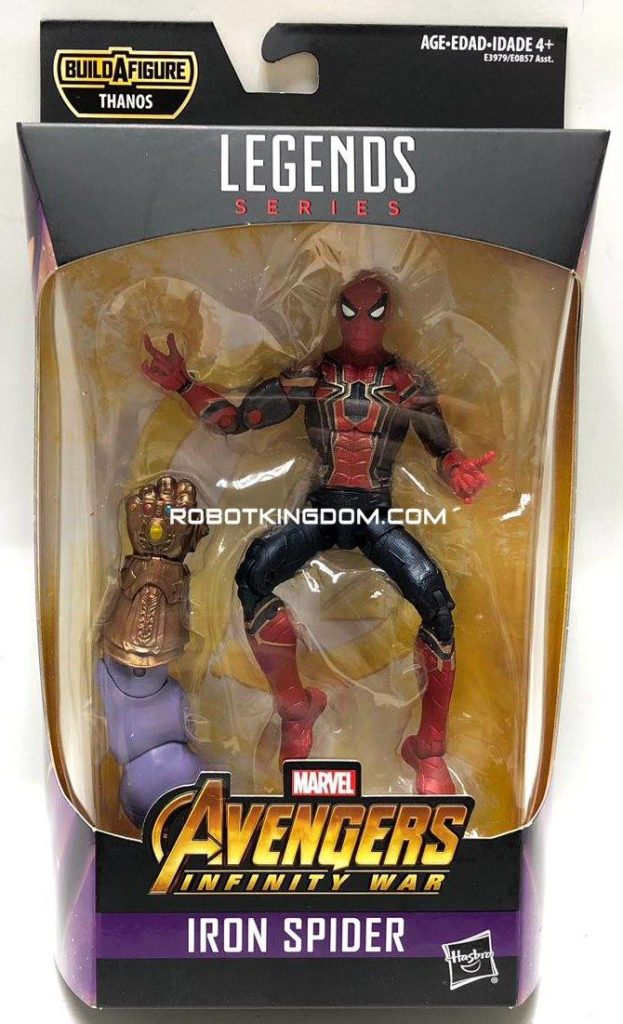 Despite being a bit of an underwhelming figure—largely due to the whopping zero accessories included—the Marvel Legends Iron Spider figure has been a tough grab in most markets, so it's as good a choice as any to be double-packed in this wave.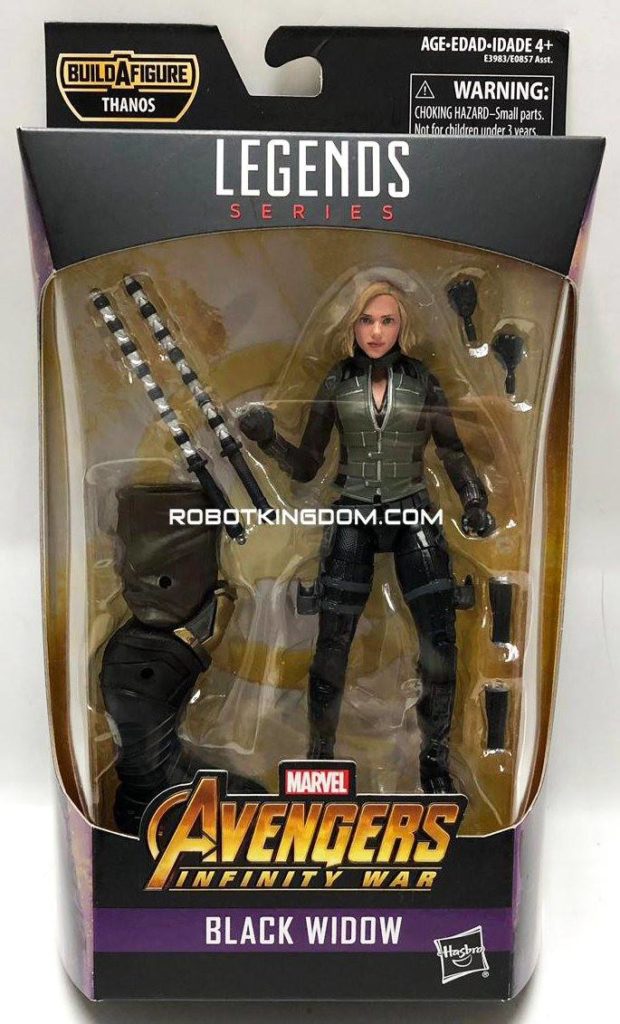 For anyone chomping at the bit for this series, reputable online retailer Robot Kingdom has it available for order right now. Those in the United States whose stores are already chock full of old figures need not worry about this warming shelves for all eternity—as usual, this wave won't be getting shipped to retail stores domestically.
There's really not a whole lot for me to say about this pooled set of repacked figures from last year, but I know there are some Marvel Legends completists out there who want to own every packaging variant. Anyone reading excited for this year's "Best Of" assortment, or does this international-only wave hold little intrigue for you?
The post Marvel Legends "Best Of" 2019 Repacked Figures Series Revealed! appeared first on Marvel Toy News.