This is a unique, landmark weekend for Hasbro, because for the very first time ever, they're unveiling new 2019 Marvel Legends figures at two major international conventions in separate countries in Europe! At Comic Con Paris, we got our first gander at the new Grey Gargoyle and Loki figures. And now, at MCM London, three more figures been revealed for the first Avengers and X-Men waves of 2019: Union Jack, Citizen V… and Jim Lee Beast!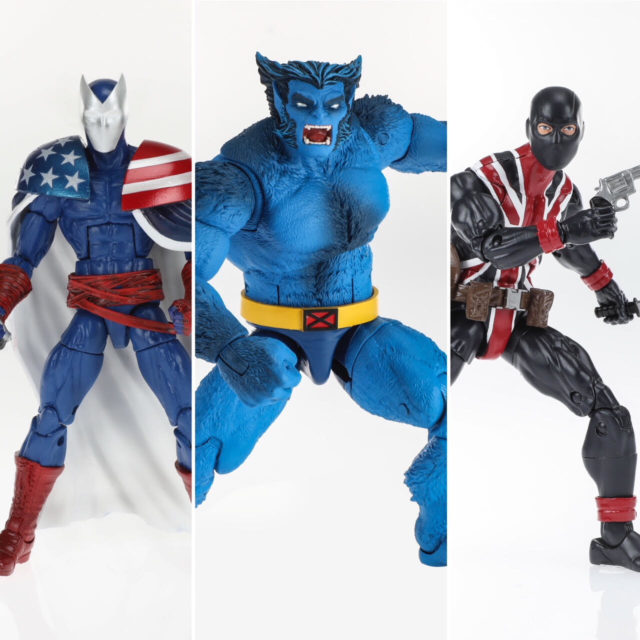 On Friday, Hasbro unceremoniously plunked Spider-Man Legends Puma and Six-Armed Spider-Man six inch figures into their display case at MCM London Comic Con, and lots of fans thought that that might be it for the show as far as ML reveals go.
But when I sent a friend in England over to the booth to snap photos of Six-Armed Spider-Man and the Puma, they had been pulled from the display case for whatever reason. O… kay. Hasbro must have put them out early by accident and took them away to show as the sole new reveals at their Sunday panel, right…?
Nope! As it turns out, Hasbro was holding out on us with yet three more all-new reveals at the show, including two that I reckon few were expecting!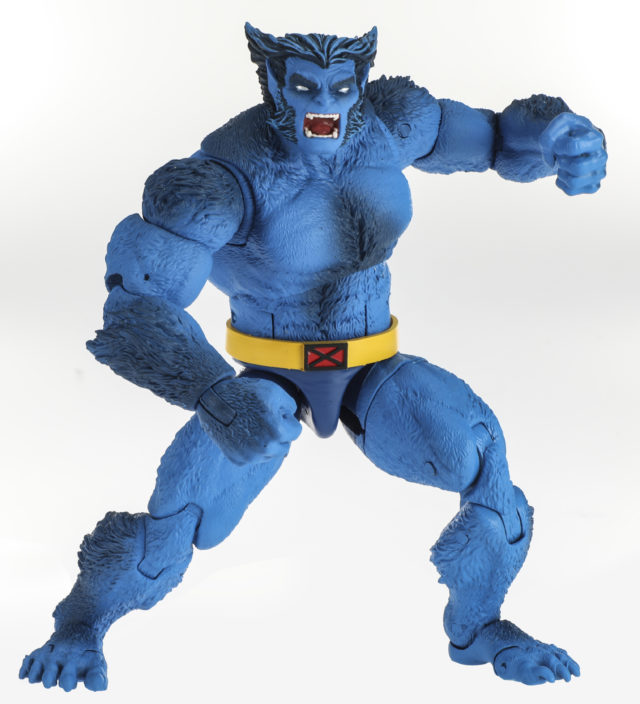 But first, the final figure in the 2019 Marvel Legends X-Men Caliban Series: Jim Lee Beast! Rumors have been circulating for a while that we'd finally get an update of Mrs. McCoy's Bouncing Blue Baby Boy, and here he is in all his blue-furred glory!
Many collectors were fooled into thinking we wouldn't see a new Marvel Legends Beast in this series after it was revealed that the Build-A-Figure for the wave was Caliban, but it turns out we're not going to have to build Beast at all–he's a single-carded figure that's guaranteed to be a hot commodity!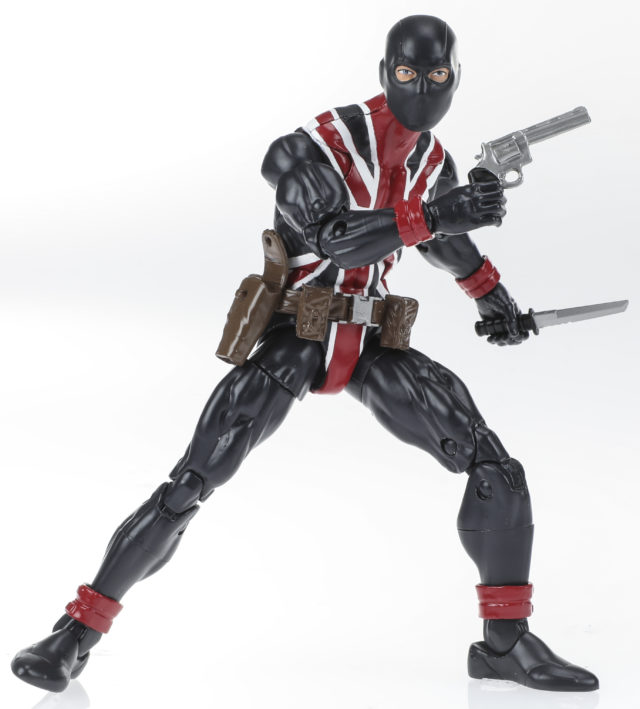 In addition to Beast, we got to see a new Marvel Legends Union Jack figure and the first-ever action figure (to my knowledge) of Citizen V! Hasbro has made it a bit of a tradition to reveal a related character reveal to a country where it's having a showing (ie Alpha Flight in Canada, Grey Gargoyle in France, etc.), so it's not shocking to see Union Jack appear for the first time in England.
Unveiling Citizen V–a character draped in an American flag–at a convention in Europe is a little bit odd, however, but hey–I've loved Citizen V since Kurt Busiek's Thunderbolts series in the 90s, and I am delighted beyond belief to finally get a Marvel Legends Citizen V. In my mind, it's definitely going to be Baron Zemo under that mask!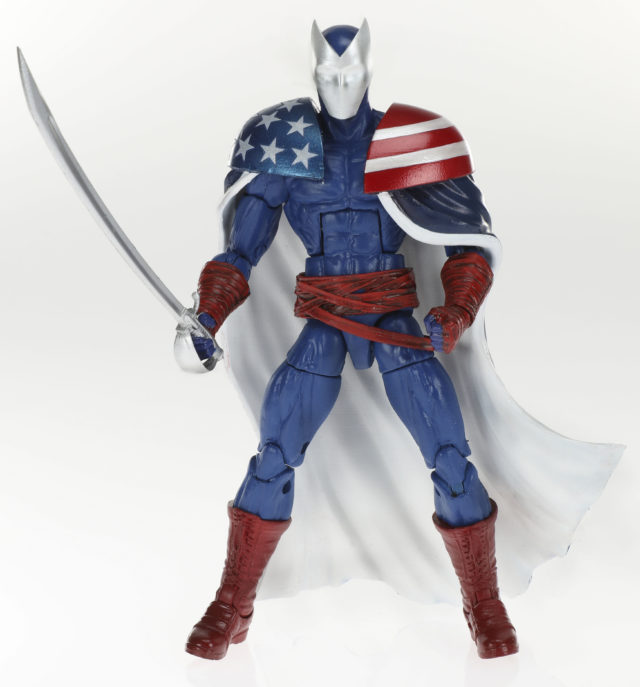 Beast will be the last figure in next year's one and only known X-Men Marvel Legends series, whereas Citizen V and Union Jack will be part of the first Avengers Marvel Legends series of 2019. Pre-orders for both sets should be open online in early 2019, with the assortments scheduled to be released in Spring 2019.
Thoughts on the latest additions to next year's Marvel Legends collection? Are you excited to see any of these characters getting the 6″ super-articulated treatment from Hasbro, or are these all washed-up to you?
The post Marvel Legends Beast! Citizen V! Union Jack! MCM London! appeared first on Marvel Toy News.