Hasbro hit collectors up with a trio of unannounced and unexpected exclusive Marvel Legends 80th Anniversary Figures this spring/summer, when they put the Marvel Legends Anti-Venom, Cowboy Logan and Big-Time Spider-Man Figures up for order! When POs opened, we had a single glam shot of each figure to make our pre-ordering decision based on. But if one image isn't enough for you (and really, it shouldn't be), Hasbro has now sent out several new hi-res images of all three figures!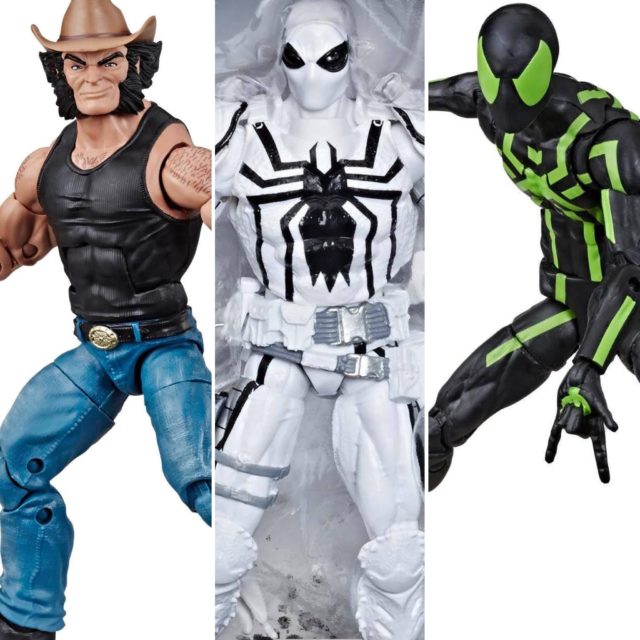 2019 has been a year jam-packed with Marvel Legends already, and collectors' wallets are about to get even lighter with the impending arrival of the 80 Years of Marvel ML figures series next month!
While we don't know if the "Fan Channel Exclusive" figures (available via EE, BBTS, GameStop and other specialty stores but not mass retail) will arrive with the rest of the initial packs, it's looking like they'll be arriving sooner after even if they don't—because Hasbro has now released official packaged photos of the trio!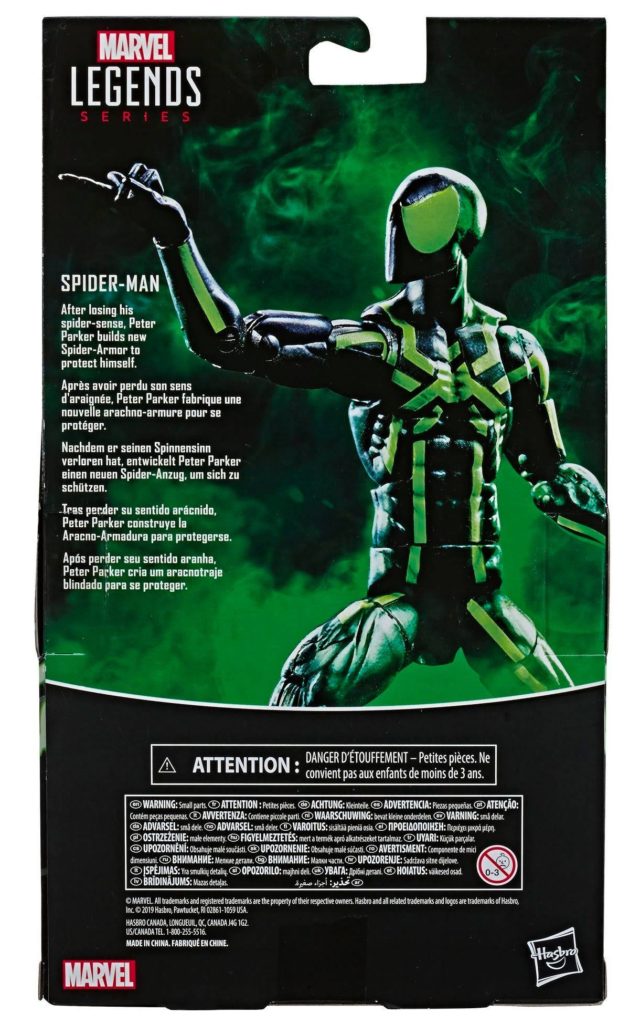 First up, we've got the "make good" of Marvel Legends Big Time Spider-Man, who's been corrected from the crazy eff-up that occurred in the Arnim Zola wave wherein he was dark green and neon green instead of black and neon green.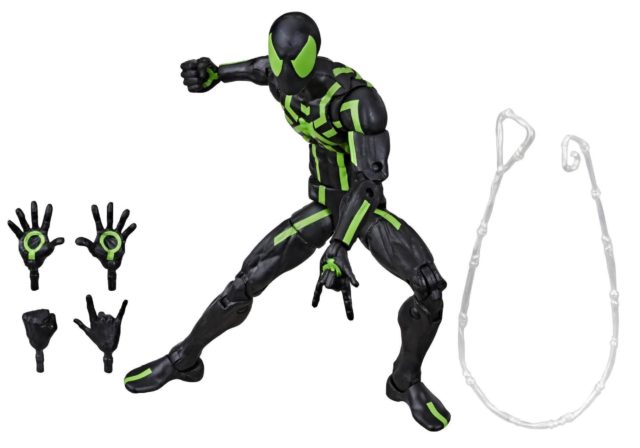 The new images confirm that we'll be getting Hasbro's best Spidey mold ever (with butterfly swivel shoulders!), in the correct colors, with the awesome web line accessory that debuted with House of M Spider-Man last year, plus three pairs of interchangeable hands (fists, wall-crawling, web-shooting). Perfection!!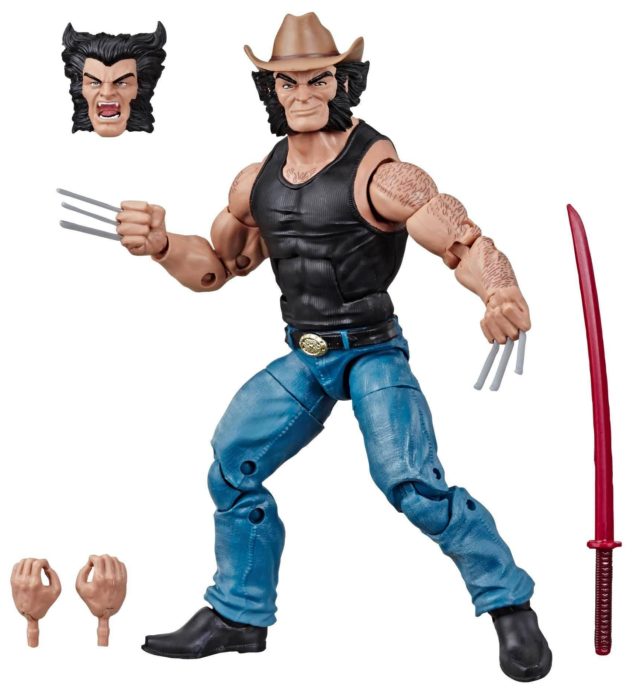 The next figure is likely to be considered "perfection" by… less fans. I know a lot of folks abjectly hate this "Cowboy" Wolverine figure because of the likeness (or lack thereof) on the Logan Head sculpts, but I think this release is… okay.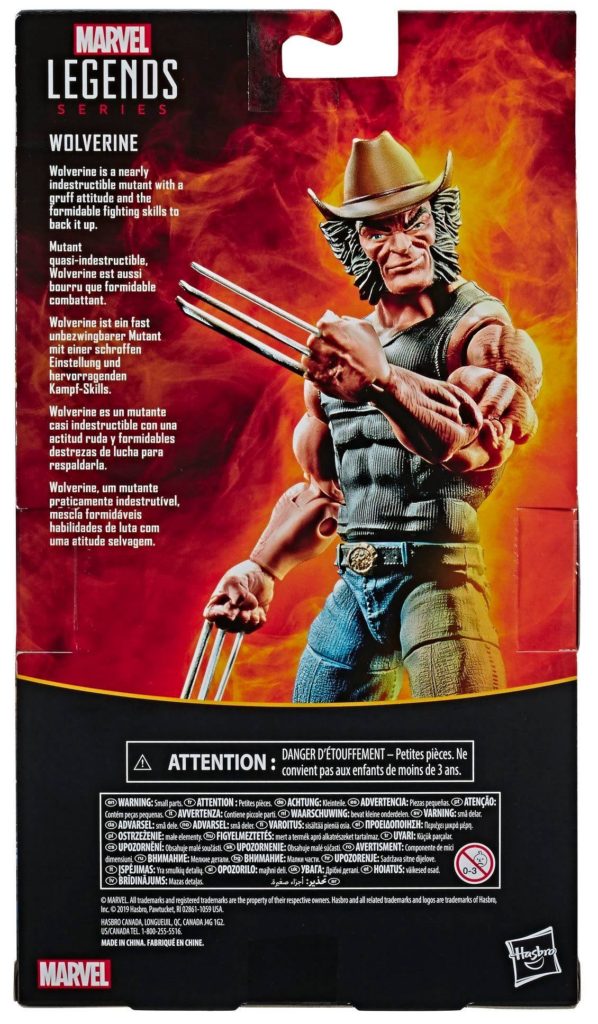 For a niche costume variant that's going to get a limited release and is primarily aimed squarely at hardcore collectors, this Wolverine is… fine. You get a Muramasa blade katana, an unmasked "raging head", and interchangeable un-"Snikt!" claws. For collectors who just want this particular iteration of Logan, I think this is an acceptable toy. Mild thumbs up.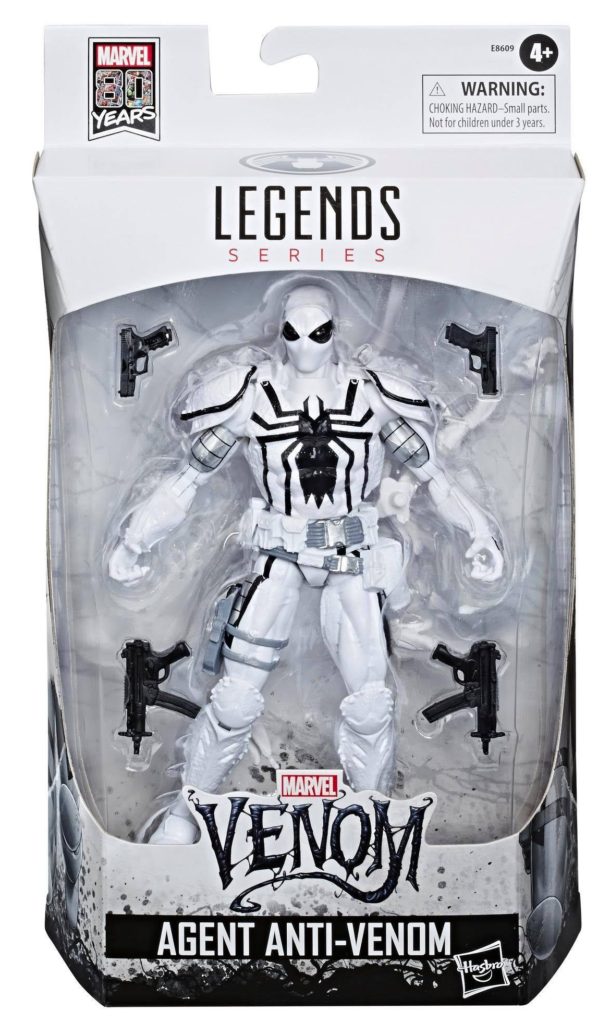 Finally, we've got the variant that I should have seen coming from the moment he appeared in the comics last year—but somehow didn't—Marvel Legends Anti-Venom! Appropriately, he comes in the distinctive awesome white packaging from last year's Venom Legends series. That little touch might be my singular favorite thing about this release!
If you have the original Agent Venom figure, well… this is it, but with the colors inverted. I love Flash Thompson Venom magnitudes more than I do Eddie Brock Venom, so I'm pretty tickled that we're getting this toy of Flash Thompson's final super-identity.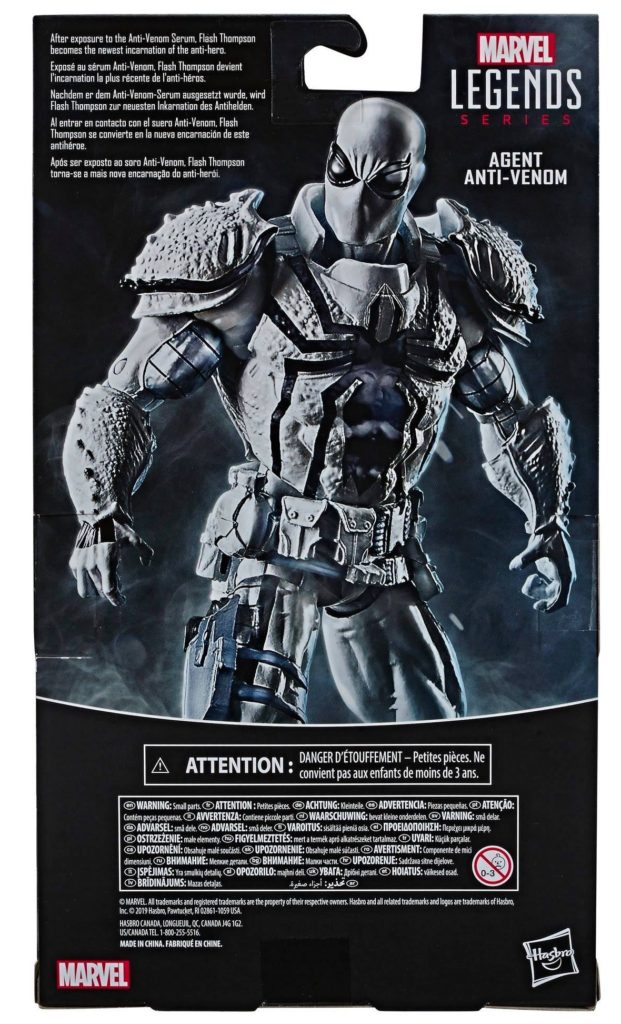 The promo image of the Agent Anti-Venom Legends figure on the back of the packaging actually looks a bit better than the unboxed official photo does, as there's more shadows highlighting the details on the box back. Hopefully the figure looks great in-person, because this is not a character we're likely to ever see revisited.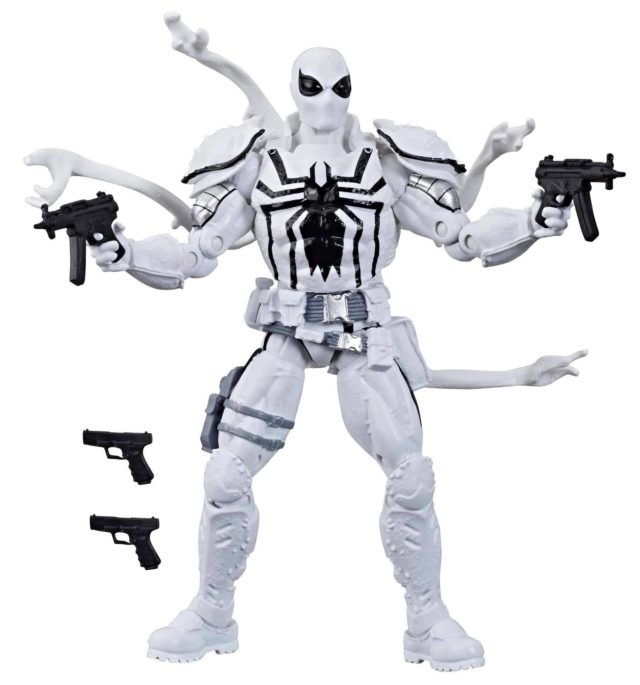 The 80 Years of Marvel Legends Big Time Spider-Man, Agent Anti-Venom and Cowboy Logan figures are all up for order now, and are scheduled to be released this fall. Because I am a glutton, I went ahead and POed all three action figures, although sane folks might want to just pick and choose their favorites.
Now that we've seen additional photos of them, what do you think of this trio of Fan Channel Exclusive Marvel Legends 80th Anniversary Figures? Are any (or all!) of these on your personal shopping list, or are your collecting dollars reserved for other things this fall?
The post Marvel Legends Anti-Venom Big-Time Spidey & Cowboy Wolverine Photos! appeared first on Marvel Toy News.