Hasbro broke Marvel Legends collectors' wallets with dozens of new figures going up for pre-order during San Diego Comic Con this week—but now that that little matter of business is done with, it's time to look ahead to next year! And in 2020, Marvel Legends is taking no prisoners with high-profile new releases in the pipeline including Squirrel Girl, Cosmic Ghost Rider, Vulture, Strong Guy—and even a Marvel Legends X-Men Age of Apocalypse series!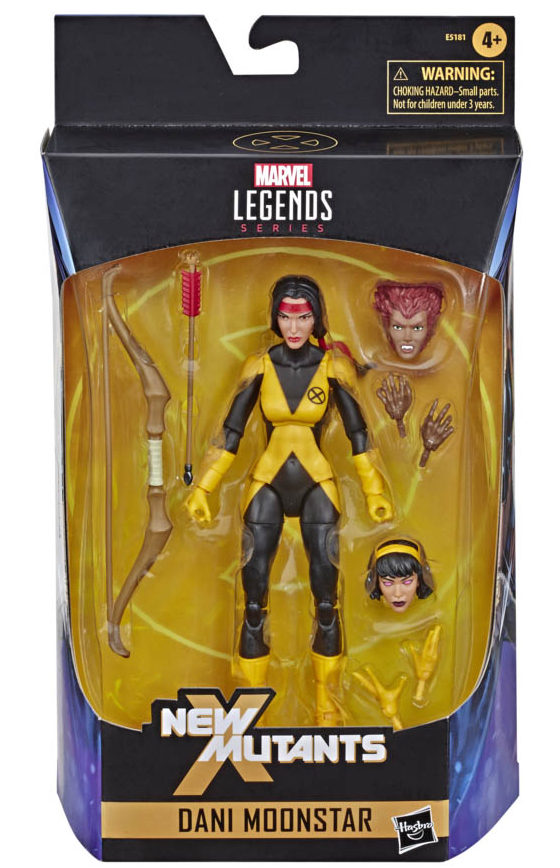 While the items I was most excited about from San Diego Comic Con 2019 were the ones with a more imminent arrival, I do want to jump back and very briefly look at the first 11 figures announced for the Marvel Legends 2020 lineup (plus one more straggler still heading our way in 2019)!
The straggler actually may be my single favorite announcement from the entire event, because it's a character I've been harassing Hasbro for ever since she was listed and then cancelled in 2012: Dani Moonstar!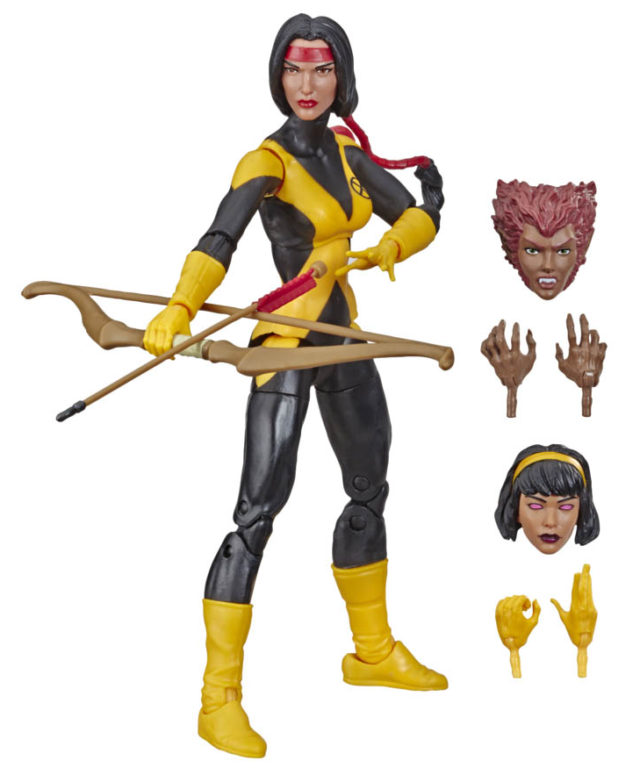 That's right, Dani Moonstar of New Mutants fame is finally getting her first-ever mass release action figure as a Walgreens exclusive, 8 years after first being announced. Hallelujah!!
But just in case sales might be a little soft on her, Hasbro is making sure we all need to buy 3 of her because she comes with interchangeable parts to build both Karma and the X-Factor completing member Wolfsbane! (Technically this isn't the right costume for X-Factor Wolfsbane, but beggars can't be choosers, right…?)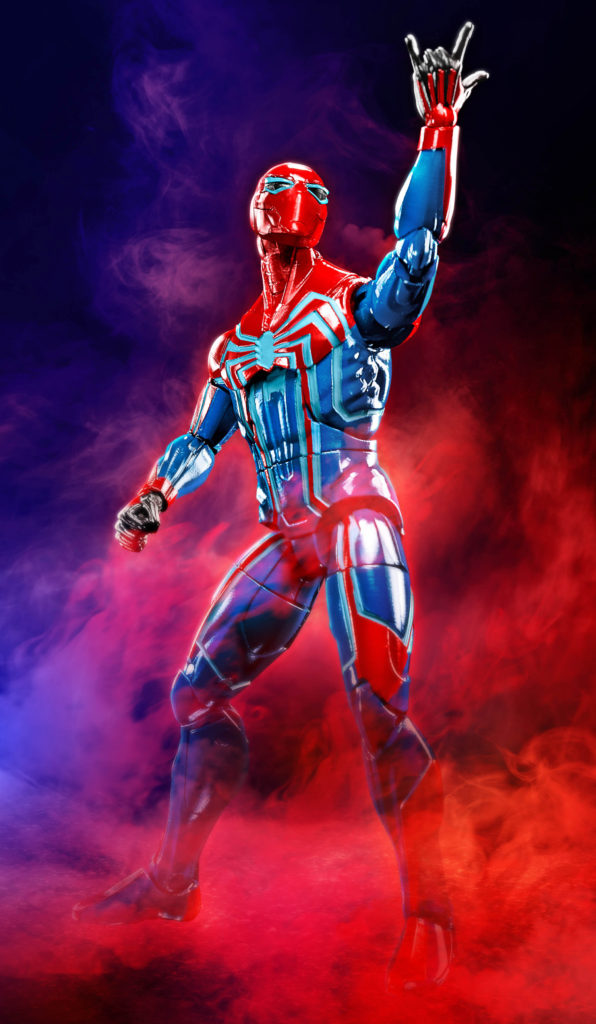 Onwards to 2020! As you might expect, the hugely-popular Spider-Man and X-Men Legends will be continuing into the new year, and we learned the partial lineups for the wave of each at the SDCC panel.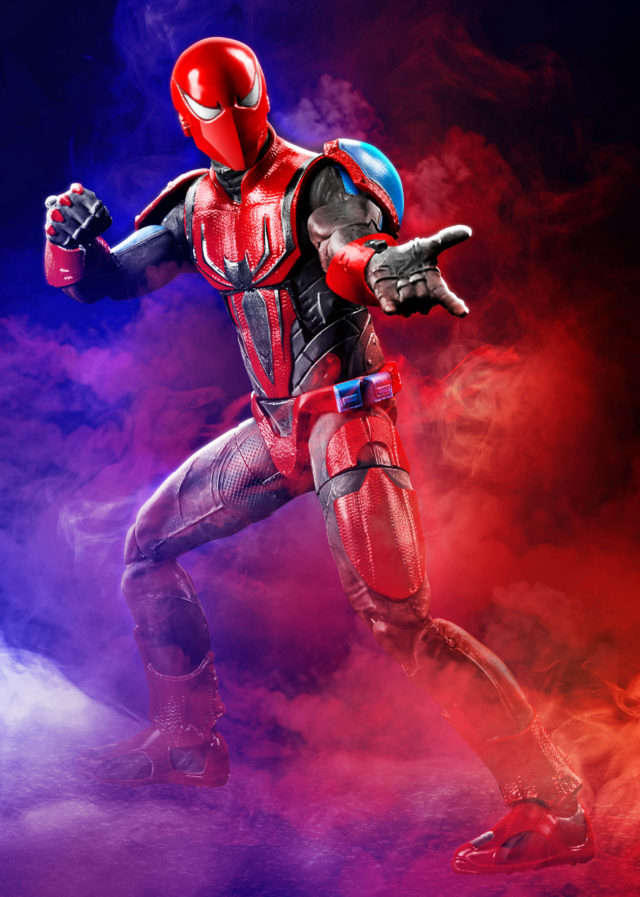 The Spider-Man PS4 GamerVerse sub-line will get two new costumes in the form of the Spider-Man Velocity Suit and the Spider-Armor Mark III. While Hot Toys beat Hasbro to the punch with the Velocity Suit, this is the first toy we've ever seen of the Mark III Spider Armor. Nifty!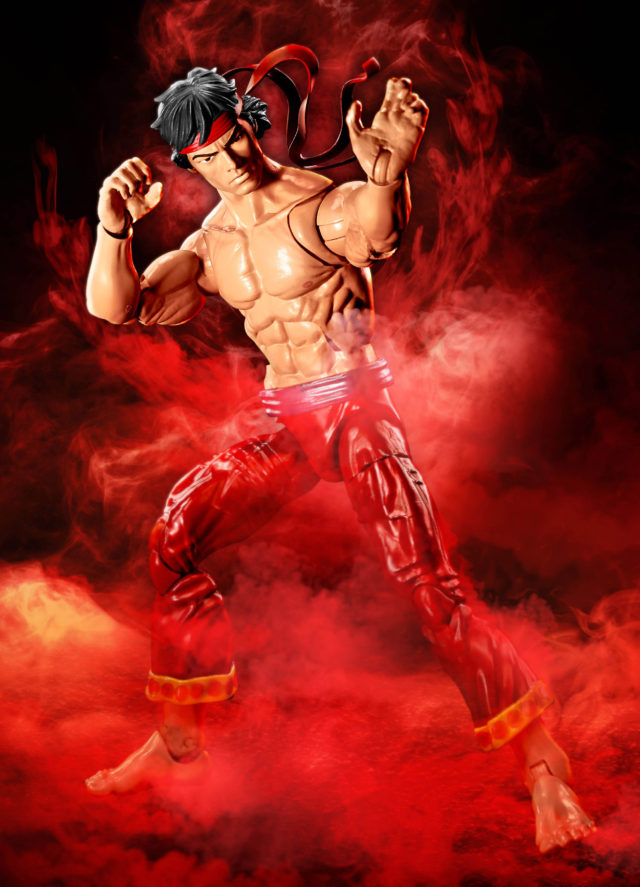 Spidey won't have to fight villains alone in the wave, though: the first-ever Marvel Legends Shang-Chi figure (and perhaps the first toy ever of the character that I can remember period) will be joining the fight in this wave!
Many collectors were calling him "Liu Kang" (from Mortal Kombat fame) this week, but with the MCU Shang-Chi movie on the way, he won't be "obscure" for much longer!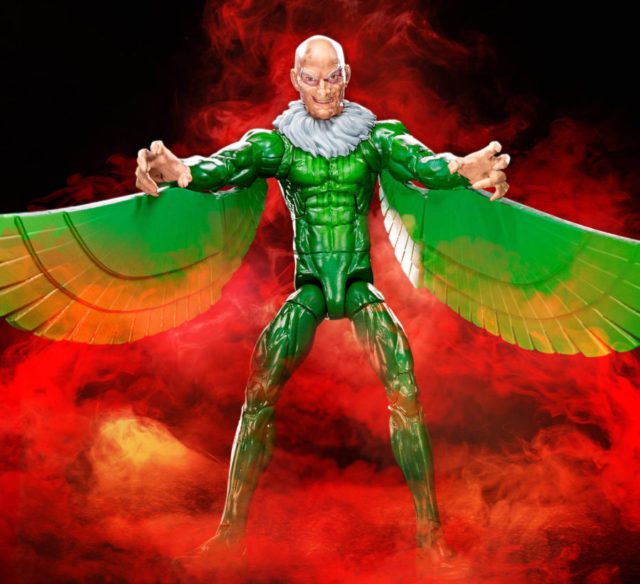 The last figure announced for the 2020 Marvel Legends Spider-Man series (with at least three more to come) is an upgraded version of the classic Vulture (complete with liver spots)! Collectors weren't satisfied with the Ultimate Vulture from 2017, and Hasbro is now delivering the definitive "classic" Adrian Toomes we demanded. Thanks, Hasbro!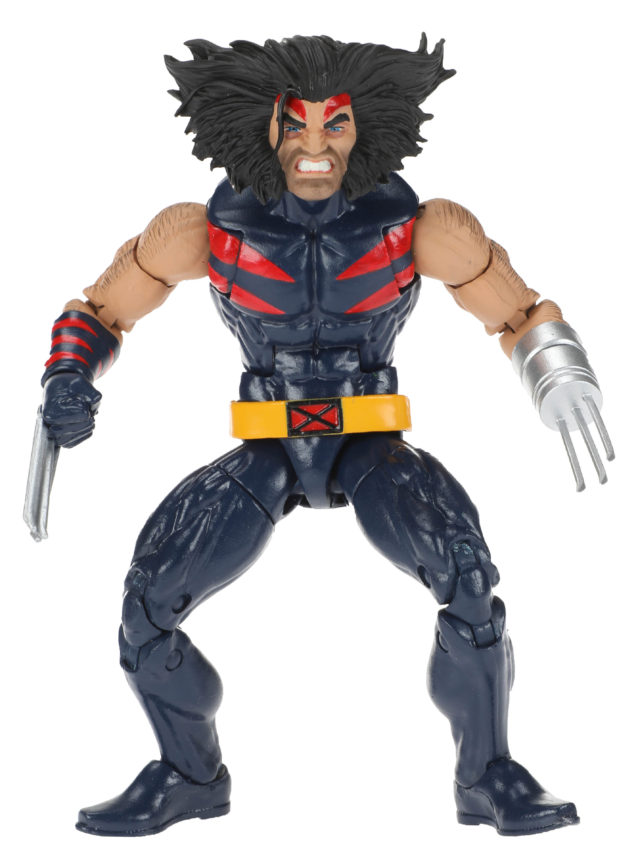 On the X-Men front, we'll be seeing at least one Age of Apocalypse themed series in 2020, which came as quite a twist! Now that the Jim Lee X-Men roster is complete, looks like Hasbro is setting their sights on another classic 90s version of the team to build.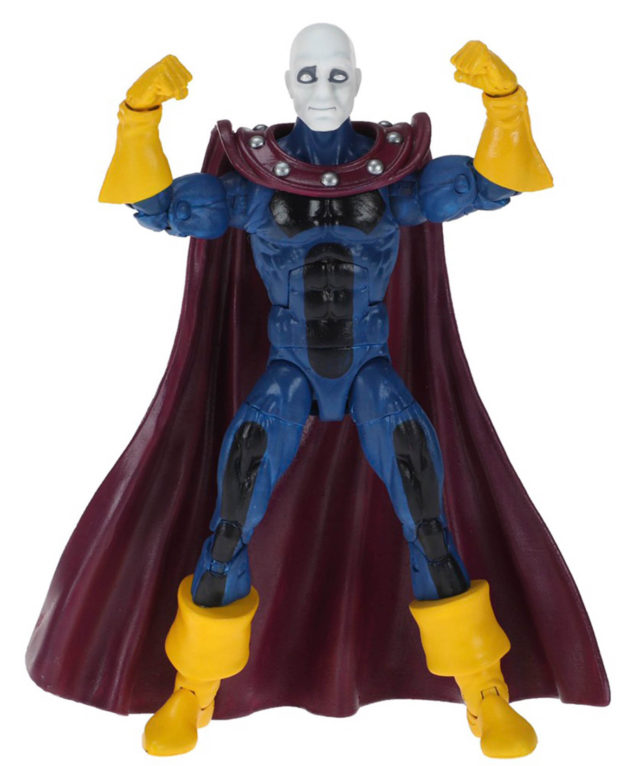 Predictably, Weapon X Wolverine is one of the first three figures announced for the wave. But unpredictably, we'll be getting a fan-favorite that will pair beautifully with the recent ML Blink—Morph! I would still like an X-Men Animated Series Morph, but I am super psyched for his popular AoA/Exiles costume in 6" action figure form nonetheless.
The third Age of Apocalypse Legends figure is Nate Grey, X-Man! Nate survived the Age of Apocalypse and has been on and off around in the X-Books ever since (including headlining a major crossover event this summer), so he's an awesome choice for the inaugural lineup.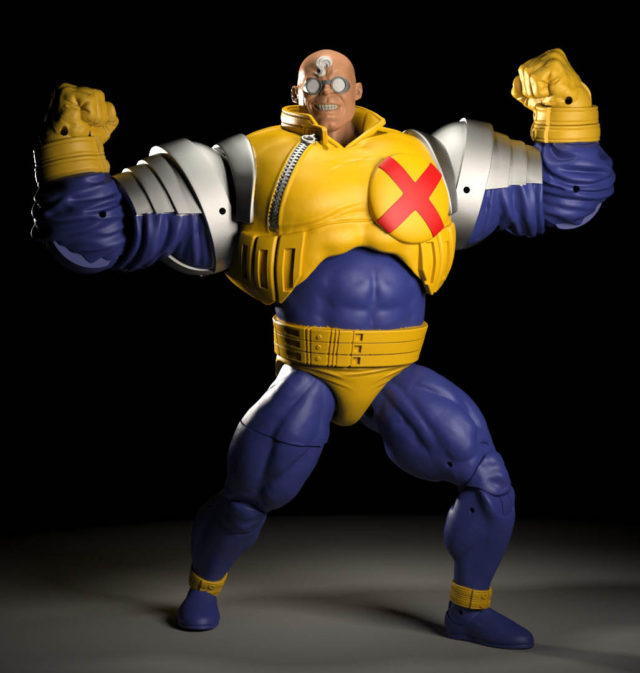 Not from the Age of Apocalypse, but one of the most heavily-demanded Build-A-Figures ever, Marvel Legends Strong Guy arrives in 2020! He looks to be a 100% new sculpt, and is listed as the 2020 Deadpool Legends Build-A-Figure. What other characters will we see in next year's Deadpool Legends…? We'll have to stay tuned to find out.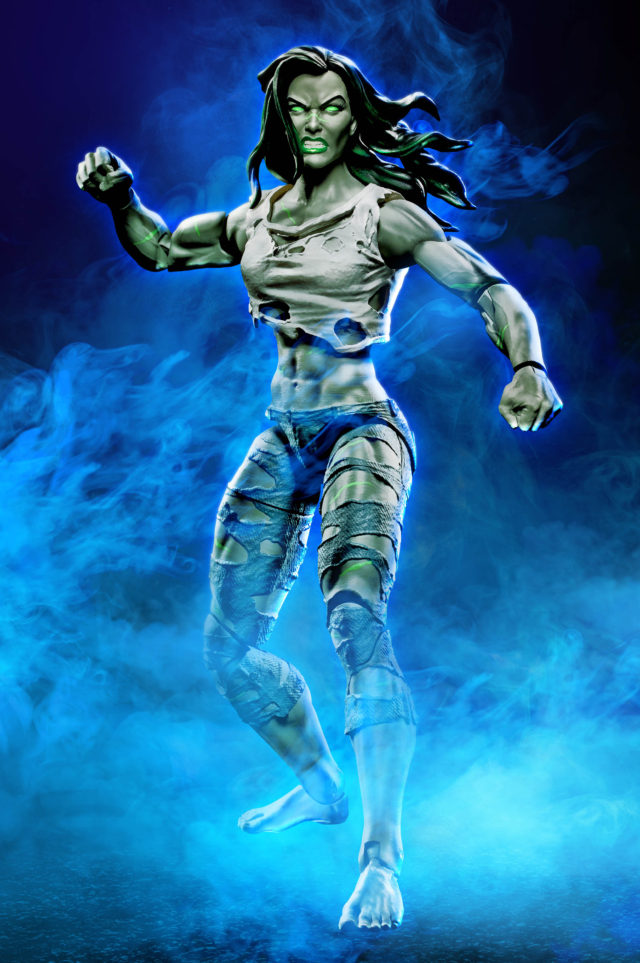 We don't know what wave(s) they'll be in, but two other linchpins of the Marvel Comics universe get updated figures in 2020: Jennifer Walters as the modern Hulk (don't call her She-Hulk!) and a new Doctor Doom.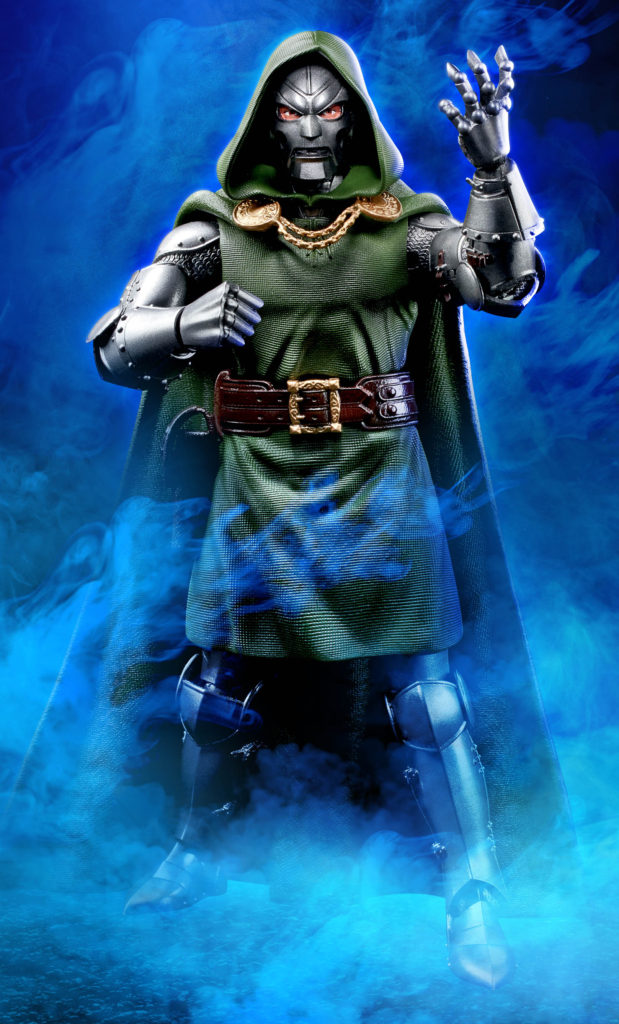 The modern version of (She-)Hulk hasn't made a universal splash with fans, but she's a necessary component to build the current Avengers squad. Meanwhile, collectors pretty much revolted over the Superior Iron Man Walgreens exclusive, so Hasbro wisely fast-tracked a classic Doom (which looks downright phenomenal).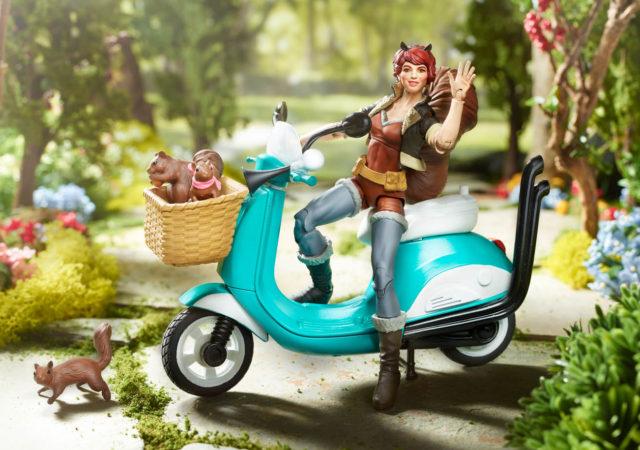 For their last pair of reveals at the show, Hasbro has gone to the "unexpected" well again with a new pair of jaw-dropping surprise additions to the Ultimate Riders series: Marvel Legends Cosmic Ghost Rider with Motorcycle & Squirrel Girl with Moped!
SQUIRREL GIRL!!!
…Sorry, I just needed to get that out of my system. I'm, uh… a little excited. See, one of the last remaining Marvel characters with a long-running solo series (sorry Sleepwalker) to never have their own 6" super-articulated figure is ol' Doreen Green herself—more commonly known by her alter-ego: Squirrel Girl!
Requiring a lot of new tooling and being a smidge of a niche character, I was worried that a Marvel Legends Squirrel Girl might never see the light of day. But Hasbro has felt the love from the legion of Doreen's humanoid and squirrel fans, and finally she's getting her due!
And not only are we getting a picture-perfect Squirrel Girl Legends figure, but she also comes with her companion Tippy-Toe (plus more squirrel companions) and even a Moped! Squirrel Girl seems like a bit of a risk in a $40 set, but I'm reasonably certain that risk will be mitigated by shortpacking her at one-per-case and doubling up on the other new Ultimate Riders set…
…Cosmic Ghost Rider and Intergalactic Motorcycle! The future Frank Castle version of the Spirit of Vengeance has quickly burst into the scene and developed a huge fan-following. As a result, not only is he getting his very own Kotobukiya ARTFX Premier Statue next year, but he's also getting his first Marvel Legends figure ever from Hasbro!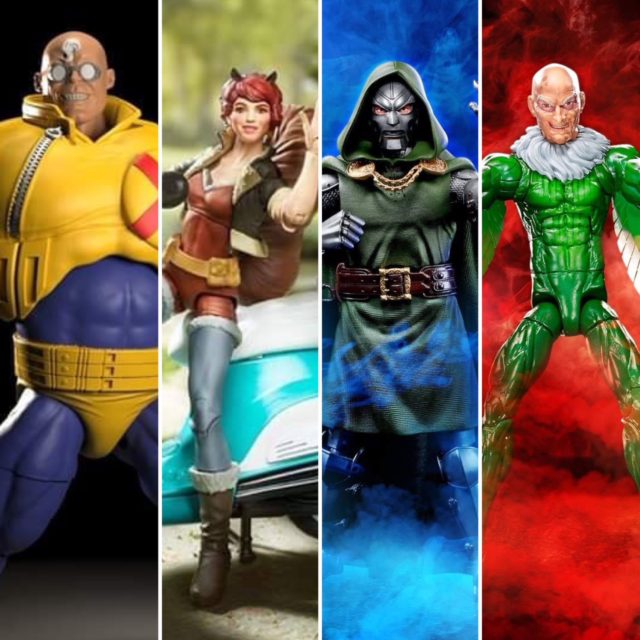 All of these Marvel Legends figures will be available for order in 2020, with the exception of the Walgreens Exclusive Dani Moonster New Mutants figure that's slated for fall 2019. I'll update with more information and pre-order links for every figure and series as more specifics are revealed regarding them.
Now that Hasbro has played all their SDCC cards, what do you think, Marvel collectors? Did this show meet your Comic Con expectations, and what characters are you hoping to see announced in the coming months to fill out the 2020 Marvel Legends lineups?
The post Marvel Legends 2020 Figures: Doom! Strong Guy! Vulture! Squirrel Girl! appeared first on Marvel Toy News.