After a long string of announcements and reveals at various cons spread across Europe and North America, we finally know every figure that's part of what's traditionally the most popular wave of the year: X-Men Legends! While buzz surrounding the Caliban Build-A-Figure isn't exactly setting the world on fire, some of the characters in this series are ones fans have been demanding for the last decade and a half (or longer): new Marvel Legends Beast, Gambit and Jim Lee Jubilee figures!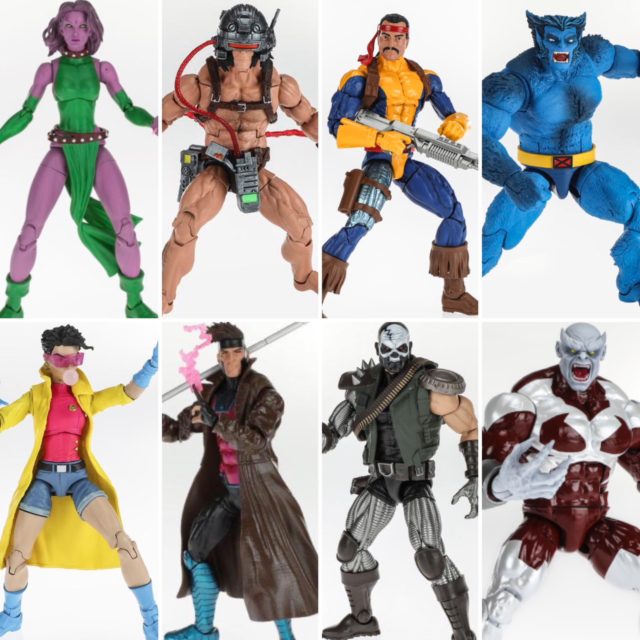 It took a good number of cons and events for them all to make their debut, but we finally know all 8 characters that make up the Marvel Legends 2019 X-Men Caliban Series:
Gambit (revealed at SDCC 2018)
Beast (revealed at MCM London 2018)
Jubilee (revealed at NYCC 2018)
Forge (revealed at NYCC 2018)
Weapon X Wolverine (revealed at Fan Expo Canada 2018)
Blink (revealed at SDCC 2018)
Skullbuster (revealed at SDCC 2018)
Build-A-Figure: Caliban (revealed at NYCC 2018)
Can you say "Loaded"? This is one series that is absolutely filled with star power, with a couple of exceptions.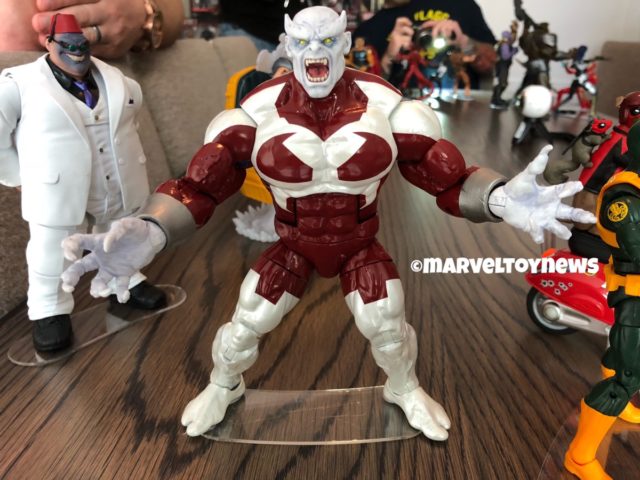 The powered-up Horseman of Apocalypse Caliban BAF is frankly not a figure that many X-Men fans were demanding. I don't think he's necessarily a bad character choice at all, given than we just got new Apocalypse and Archangel figures this year, but he certainly won't drive sales of the series as the Build-A-Figure the way Juggernaut or Apocalypse did (and maybe not even Warlock).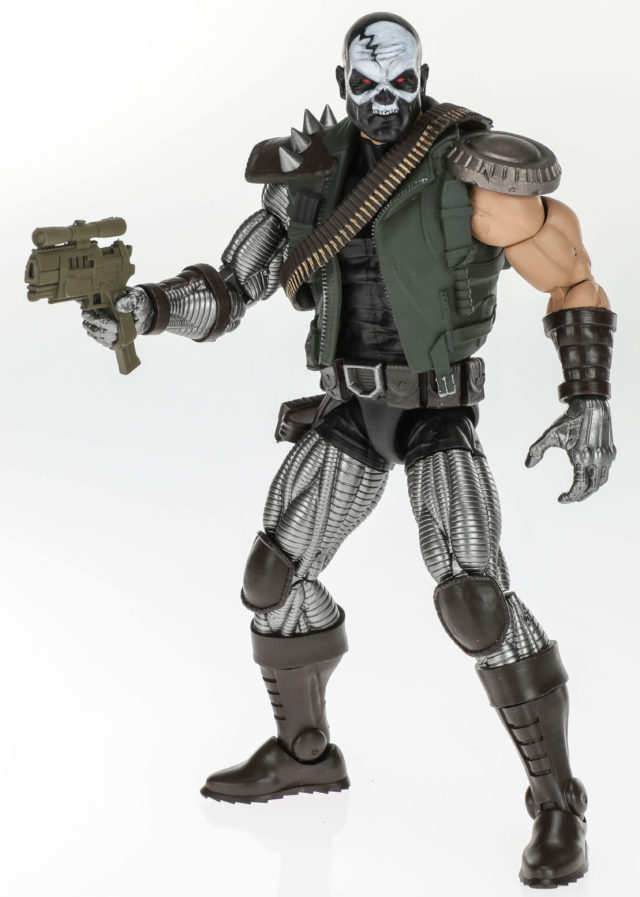 Caliban will have to settle for being the second least-popular figure in this series, though, as Skullbuster of the Reavers will be hitting discount bins soon enough. Mad props to Hasbro on finding a character to reuse a lot of that Deathlok tooling, but Skullbuster is easily the most obscure (and unwanted) character for any X-Men Marvel Legends assortment thus far. In a series with an unpopular BAF, I can't see him selling well (at all).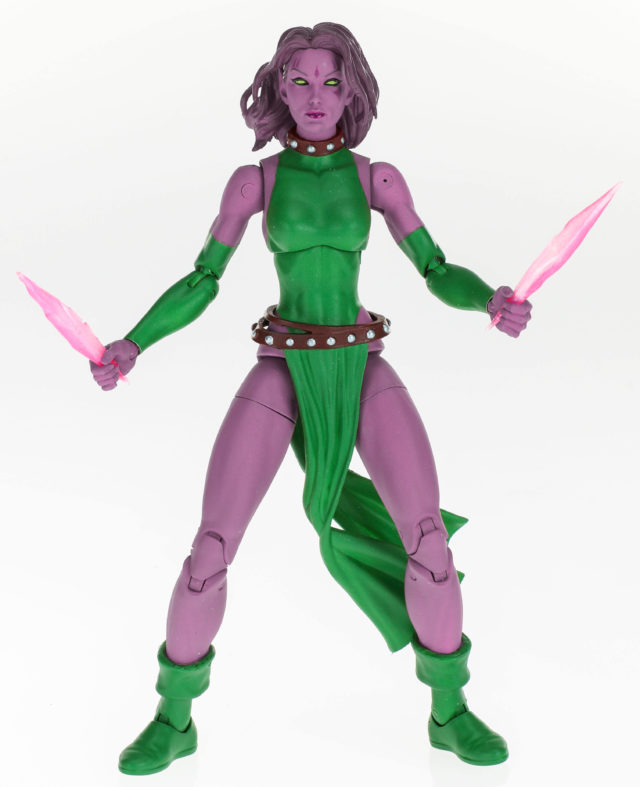 As far as heroic mutants go, Blink is probably the weakest character in this wave–but I think that illustrates just how crazy strong this lineup is. As the leader of the Exiles and one of the breakout characters from the all-time classic Age of Apocalypse story arc, the first-ever Marvel Legends Blink figure should have no problems selling through. I suspect we won't be getting one, but an interchangeable short-haired Blink head would really put this figure over the top.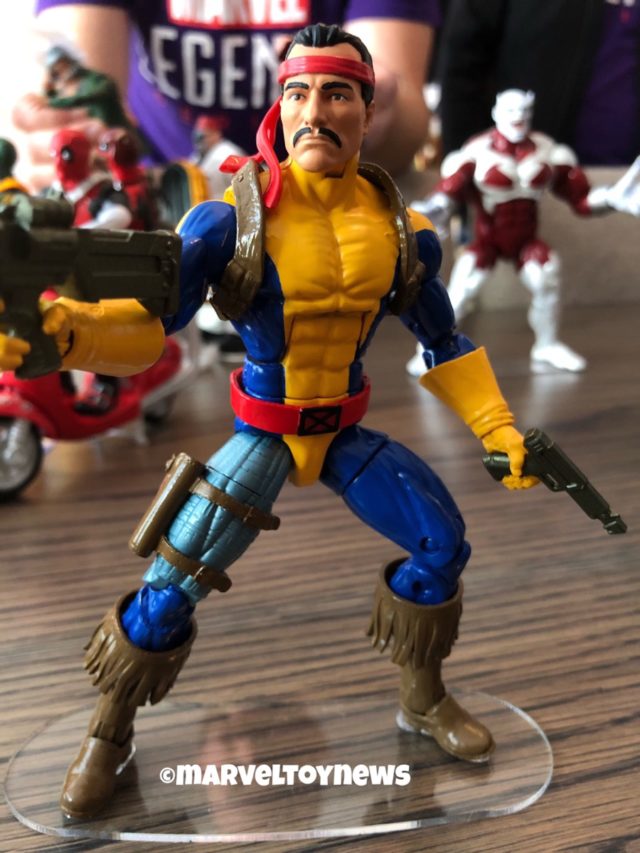 While Forge rarely gets mentioned as anybody's absolute favorite member of the X-Men, The Maker has been a support character on various X-teams for decades and had a romance with Storm that many fans still want to see rekindled today. While his mutant power itself isn't visually exciting, I think the headband, Native American styled boots and bionic leg make him look pretty neat. Sales for Marvel Legends Forge ought to be solid (if unspectacular).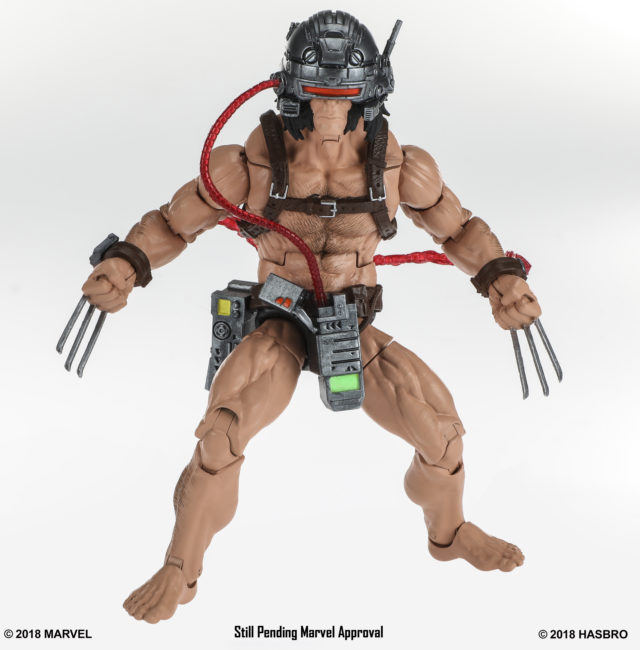 And now we get into the main attractions of the Caliban wave! From Old Man Logan to Tiger Stripe to Brown Costume, Wolverine has been a featured player throughout the Hasbro X-Men Legends dynasty, and the 2019 Marvel Legends X-Men series won't break that streak. Covered in technology and manly chest hair, Weapon X Wolverine is an action figure that Logan fans have been waiting to see upgraded for a long time.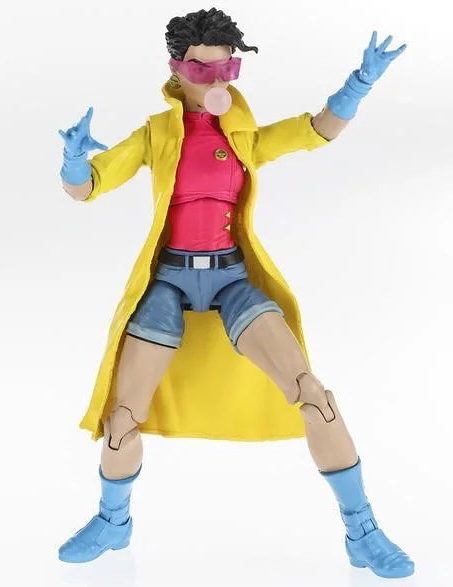 But speaking of "a long time", here's a figure that X-Men Animated Series fans have been waiting over 25 years for (no, really): a Jim Lee Jubilee Marvel Legends figure! Ever since I saw "Night of the Sentinels" back in 1992, this is the Jubilation Lee figure that I've been anticipating. Bless you for not only finally giving us the Jubilee figure we've all dreamed of, but making it absolutely perfect with bubble gum, removable visor and even the perfect yellow jacket.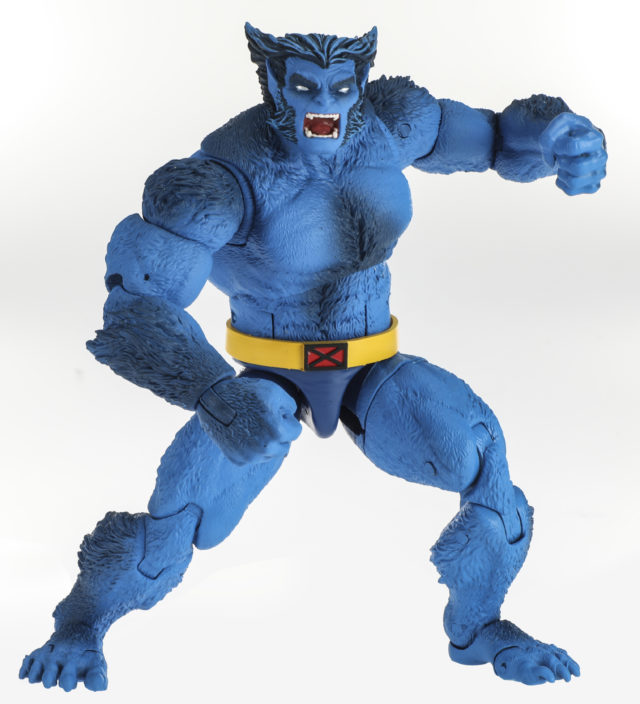 But wait, it gets even bigger than Jubilee somehow! While the Toybiz Beast ML figure satisfied collectors for over 15 years, newer collectors have been demanding a Beast of their own and longtime collectors have been asking for an upgrade–and Hasbro has answered. While everyone assumed Beast would be used as Build-A-Figure bait to sell a whole series, this definitive Hank McCoy figure will actually be single-packed. Incredible.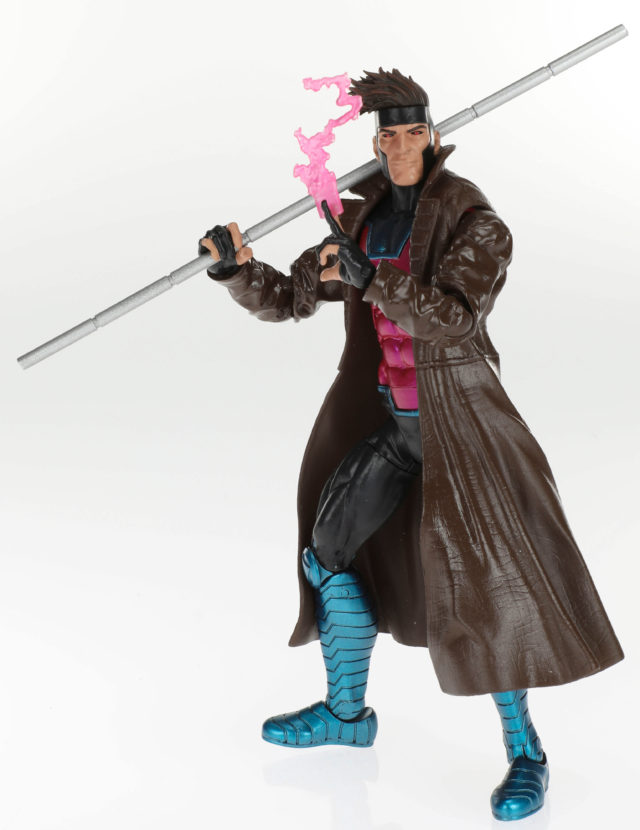 Rounding out the Caliban Marvel Legends Series, we've got a character that's almost certainly in the top 5 most popular X-Men ever: Gambit! He's got his classic bo staff (which we sadly don't see used very often any more in the comics), an exploding card effects piece accessory, and his iconic Jim Lee costume as featured in the X-Men '92 cartoon. It will definitely be interesting to see if Gambit, Beast or Weapon X is given the sole double-packed spot in cases of this series, that's for sure.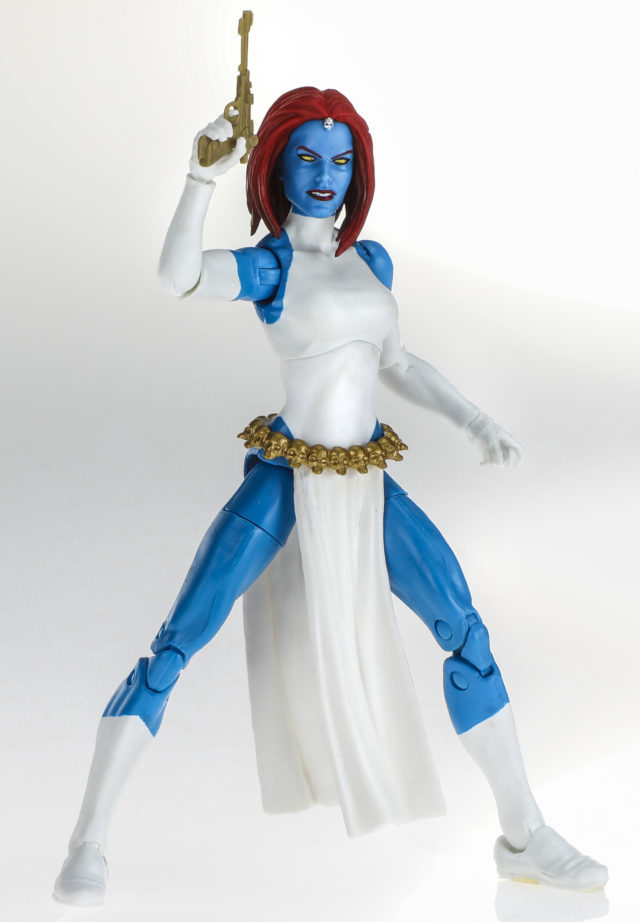 …And yet, somehow there's still more! The Walgreens Exclusive Mystique figure will be single-packed and released this winter online and in Walgreens stores. While I personally prefer the black leather costume on the Hasbro Series 3 Mystique figure, I know many fans have been dying for an upgrade to the classic Mystique–and here she is, looking fine! This should be another hit for Walgreens.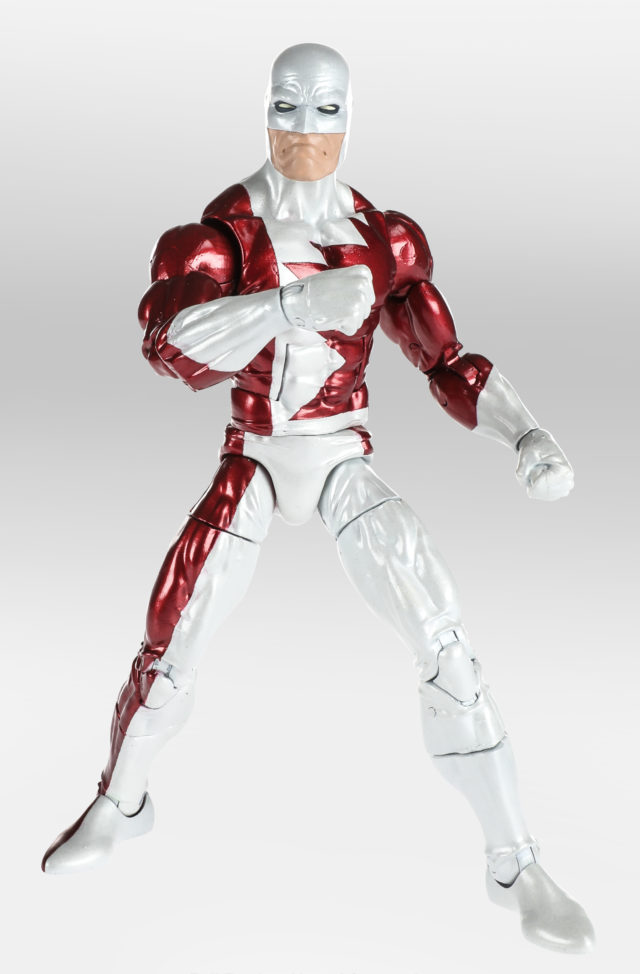 On the Alpha Flight front, we'll be seeing a new Marvel Legends Guardian in Fall 2019–as part of an unannounced wave of some sort that Hasbro won't reveal any details regarding just yet. Could it be a second X-Men wave, or even a Wolverine series…?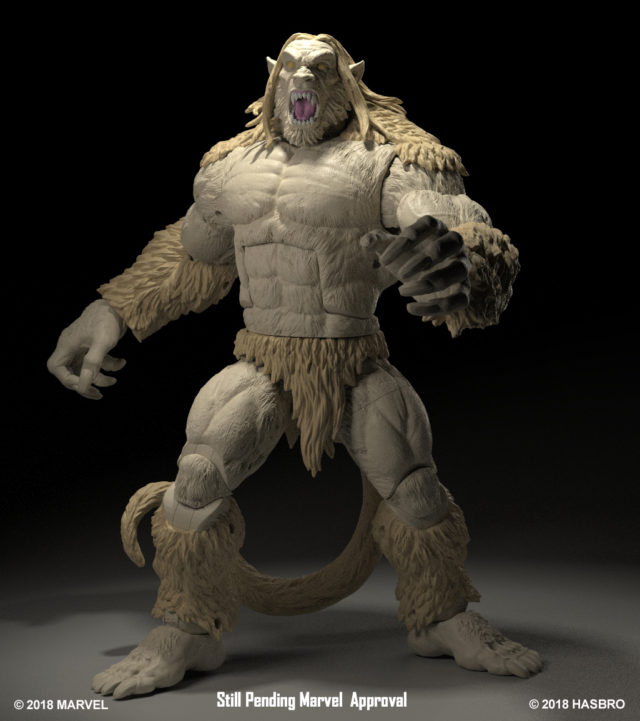 Whatever that series turns out to be, we'll see a retooled Sasquatch return in that set as a modern Marvel Legends Wendigo Build-A-Figure! The head sculpt on this Wendigo figure is accurate to the comics, but it's not my jam at all. I'd really like it if there was an alternate head revealed for this later down the road.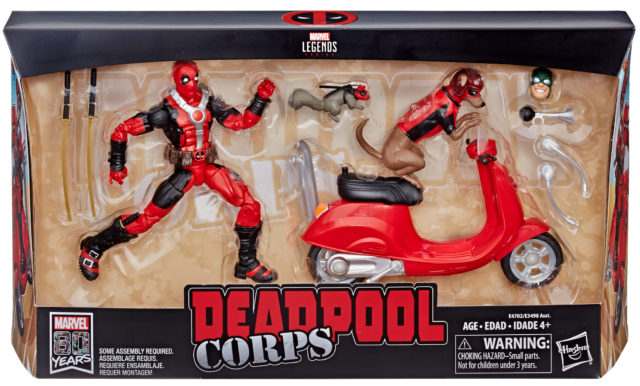 After having two waves of his own in 2018, it looks like Deadpool will have to settle for just getting a release in the Riders series for 2019, where he'll come with his Scooter, plus Dogpool and Squirrelpool (and a Hydra Bob head)! Lots of fun–this is gonna sell swell.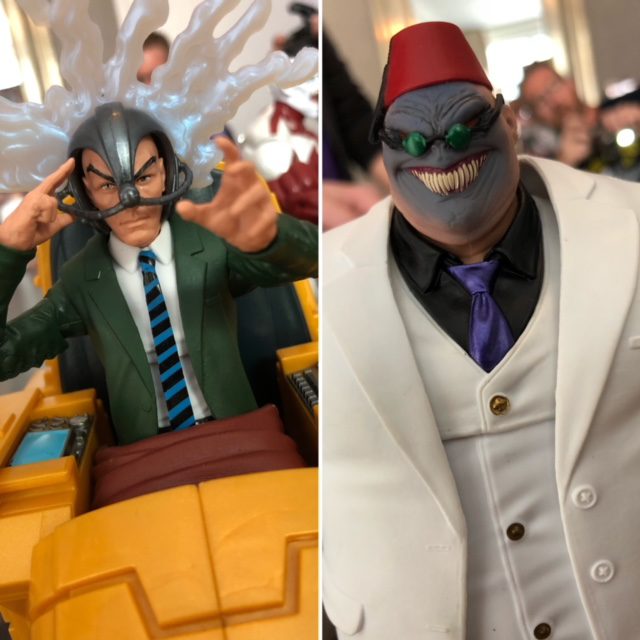 But of far more interest to most X-Men fans is the other box set shipping alongside the Deadpool scooter–the long-awaited and hotly-demanded Marvel Legends Professor X! He's got his legendary hoverchair, a blanket (a first for the ML series!), a Cerebro helmet with psychic effects piece, and even a Shadow King head (for the Kingpin Build-A-Figure). This Charles Xavier has been demanded for so, so long–it's hard to see it doing poorly, "bald guy in a chair" or not.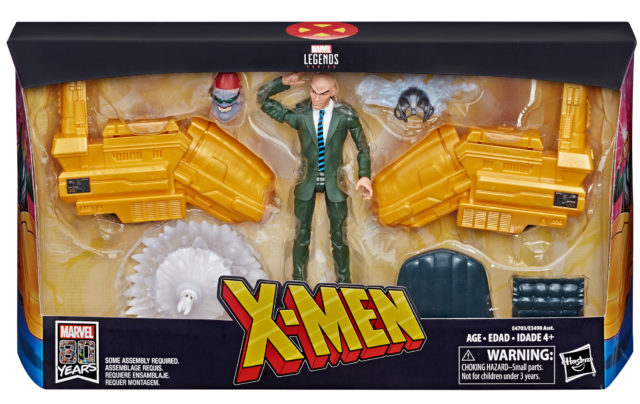 …And that's it for the Marvel Legends X-Men 2019 figures that have been announced (so far)! The Riders and Caliban Series should both be up for order online in Winter/Spring 2019, with the Guardian and Wendigo figures arriving in an unknown wave in Fall 2019. Mystique theoretically should arrive early in the year as well, although with Walgreens exclusives it's always like throwing darts trying to figure out precisely when they'll hit retail.
What do you think, X-Fans? Is 2019 looking like a blockbuster year for the X-Men where Hasbro will be claiming boatloads of your money, or are you (somehow) passing on most of these selections? What mutants are you hoping to see appear in plastic form in late 2019 and beyond?
The post Marvel Legends 2019 X-Men Figures Series Lineup & Photos! appeared first on Marvel Toy News.