Marvel Legends collectors have had a rare respite for the last few months as far as new pre-orders go, but the drought is over and your wallets can tremble in fear once again: the 2019 Marvel Legends Spider-Man Kingpin Series and Black Panther Legends M'Baku Series are now up for order! And thankfully, singles are available of every figure in the M'Baku wave (including the Dora Milaje) right off the bat! Is ML 2019 off to a hot start, or are these two waves not hitting the right notes for you?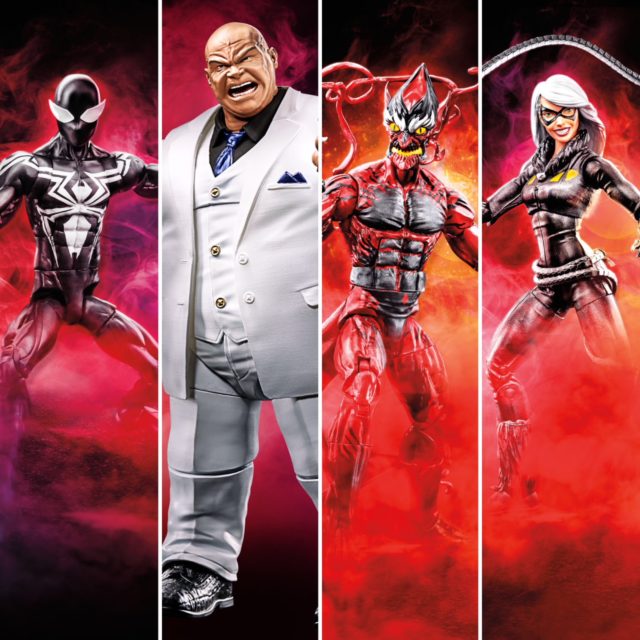 Hasbro spread out the reveals of their Marvel Legends 2019 Spider-Man Kingpin Series from July through October, so we've had ample time to drink and anticipate most of the figures in this series. The last thing we were waiting to hear about this wave was the exact case makeup, but no longer!
The Spider-Man Legends 2019 Wave 1 case ratios are as follows:
(2) Six-Armed Spider-Man
(1) Puma
(1) All-New Symbiote Spider-Man
(1) Marvel NOW Black Cat
(1) Silver Sable
(1) Red Goblin
(1) Night Thrasher
Build-A-Figure: Kingpin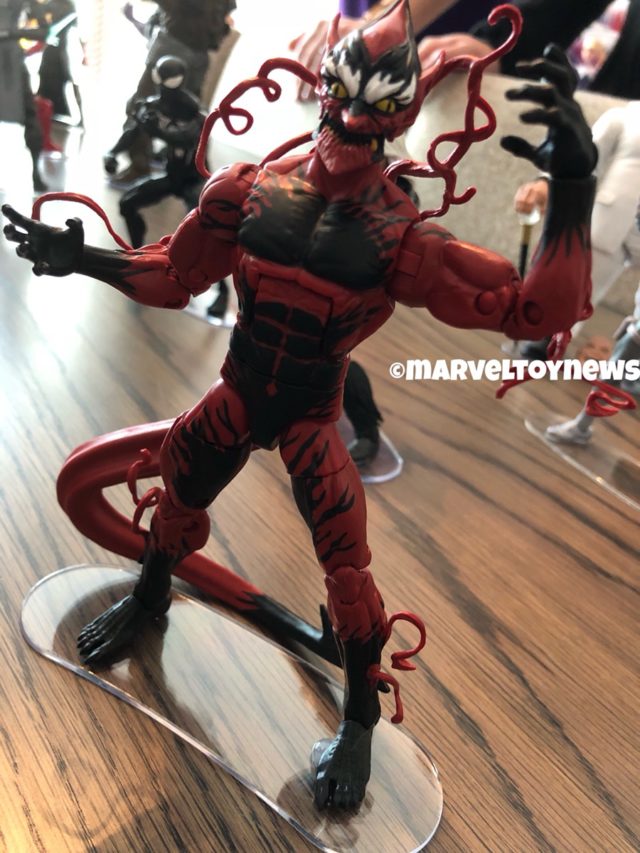 Now, let's not mince words here: this particular wave isn't going to be everybody's jam. Night Thrasher of the New Warriors is only loosely associated with Spider-Man, Black Cat's recently-retired Marvel NOW costume was almost universally disliked, and many collectors didn't read this year's "Go Down Swinging" swan-song from Amazing Spider-Man for Dan Slott and have no clue about Red Goblin or the new look for Symbiote Spider-Man.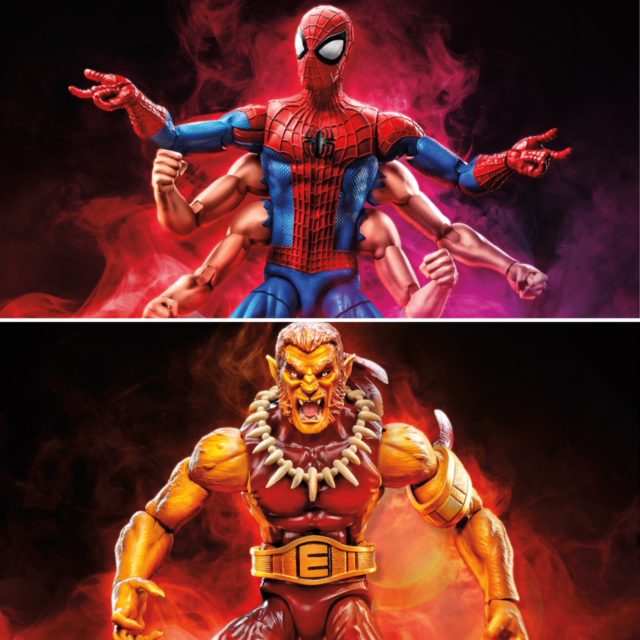 But this wave does have a few things in its favor. The Six-Armed Spider-Man and Puma Legends figures revealed at Lucca this fall are both figures that many collectors never honestly thought would get produced. And hey–Silver Sable! She's long overdue for an official Marvel Legends action figure (ever if she has had one 6″ figure done in the past).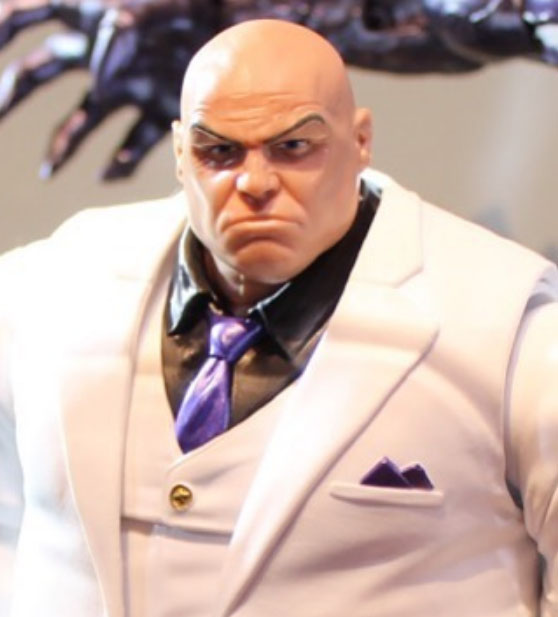 But the anchor of this wave and its biggest selling-point–no questions asked–is the Kingpin Build-A-Figure. Considering that the Kingpin BAF comes with two interchangeable heads and will be compatible with the Shadow King head coming with Professor X, and you've got a recipe for the hands-down hottest Build-A-Figure of 2019. With many of the figures in this series being of low desire to fans, I'd expect this Wilson Fisk to be expensive on the secondary market.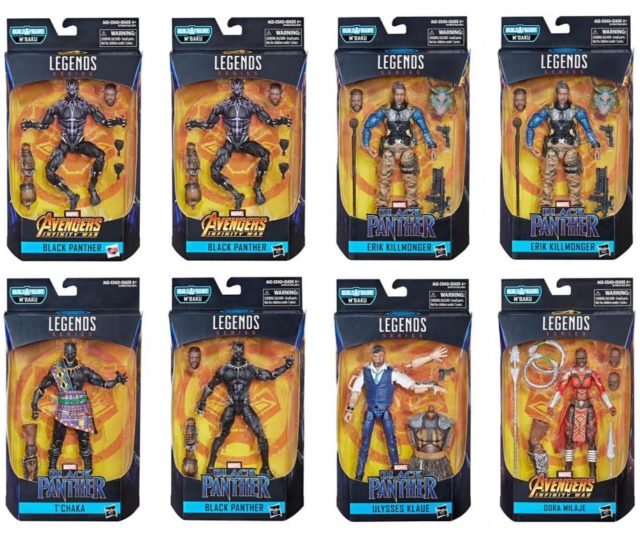 I talked about the Black Panther Legends M'Baku Series extensively earlier this week, so you can check that article out for most of my views on the figures composing that series.
Here are direct links to order individuals of every figure in the wave:
Tactical Killmonger
Dora Milaje
Ulysses Klaue
King T'Chaka
Unmasked Black Panther
Vibranium Powered Black Panther

Regardless of the quality of the series—which I think is pretty high—I think full cases of the M'Baku Wave are going to be a tough sell for online retailers. As demanded as Tactical Killmonger is, I don't see many folks wanting two of him; nor do I think collectors will be chomping at the bit for two powered-up Black Panthers. Maybe I've misjudged, though, and those figures are more desirable than I expect?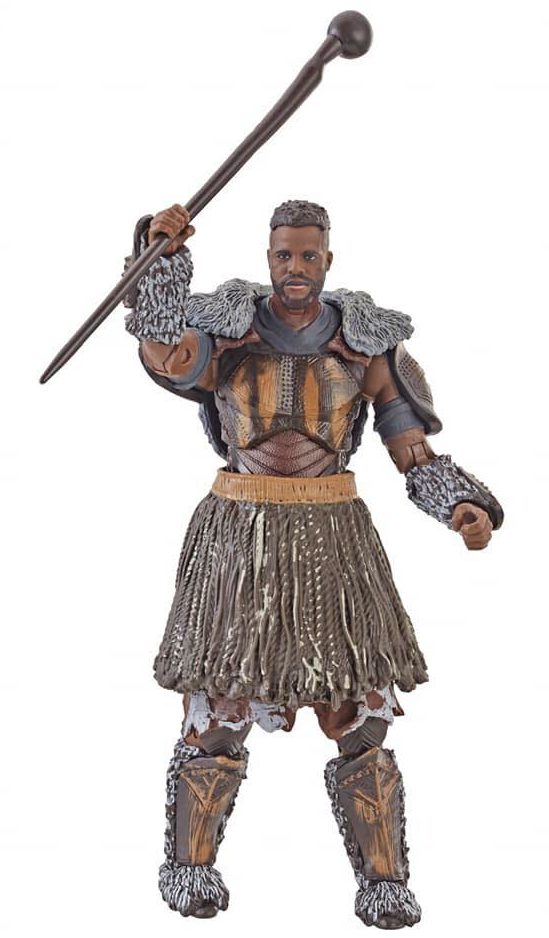 As a reminder, Hasbro hasn't forgotten movie Shuri—she just wasn't ready in time for this wave. Look for Marvel Legends Shuri a bit later in 2019.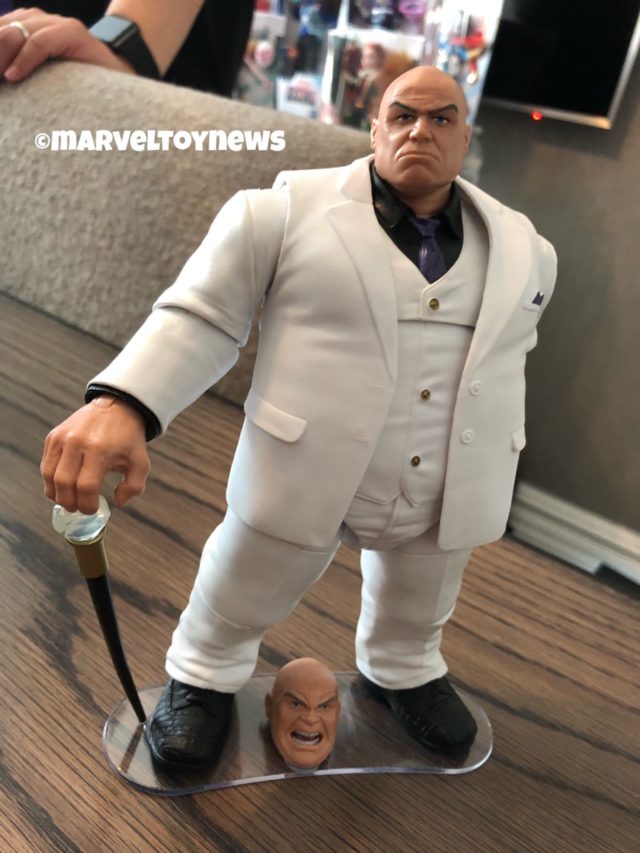 The first Marvel Legends 2019 Spider-Man and Black Panther Series are now up for order, and are expected to ship out somewhere between December 1st and January 1st. I'm anxious to begin a whole new year of action figure reviews, so I'm looking forward to these arriving sooner than later!
Now that we know the full compositions of both waves and even their case ratios, are the M'Baku and Kingpin Marvel Legends figures a hit or a miss for you? Will you be picking up a set or case from either wave to build the Build-A-Figures, cherry-picking a few favorites, or passing over these waves entirely?
The post Marvel Legends 2019 Kingpin & M'Baku Series Up for Order! appeared first on Marvel Toy News.