Sideshow has opened pre-orders for their newest Marvel One Sixth Scale Figure: the master bandit, Gambit! The figure is priced at $265 and is scheduled to ship between Oct 2021 – Dec 2021.
Inspired by his 90s era classic costume, the Gambit Deluxe Sixth Scale Figure features a detailed, cowled headsculpt based on Remy LeBeau's comic book appearance, complete with swappable short hair and long hair sculpts for differing display options. His costume includes a black fabric body suit with magenta squares on the sleeves and legs, and his signature style is completed with a carefully tailored brown trench coat. Gambit also wears sculpted upper body armor and silver armored boots.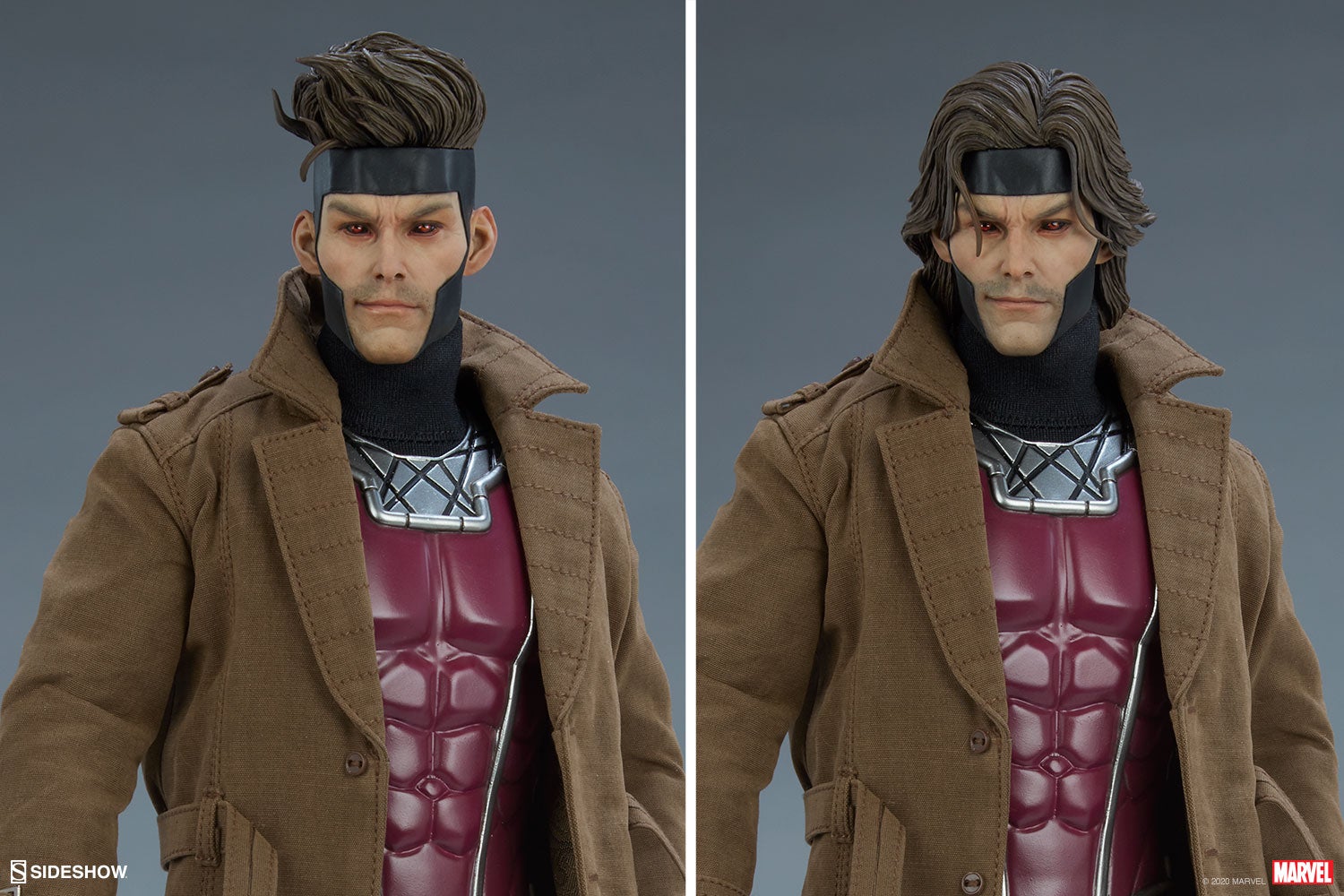 Gambit's accessories includes a silver staff, four sculpted aces painted with purple accents, a single card with a sculpted kinetic energy trail, and a triple card throwing effect showing Gambit's energetic powers in action. Remy LeBeau also comes with eight sets of hands in total. The gestures included are two pairs of fists, two pairs of grip hands, two pairs of throwing hands, and two pairs of card-holding hands, each coming in a normal gloved design and translucent purple kinetic energy charge design.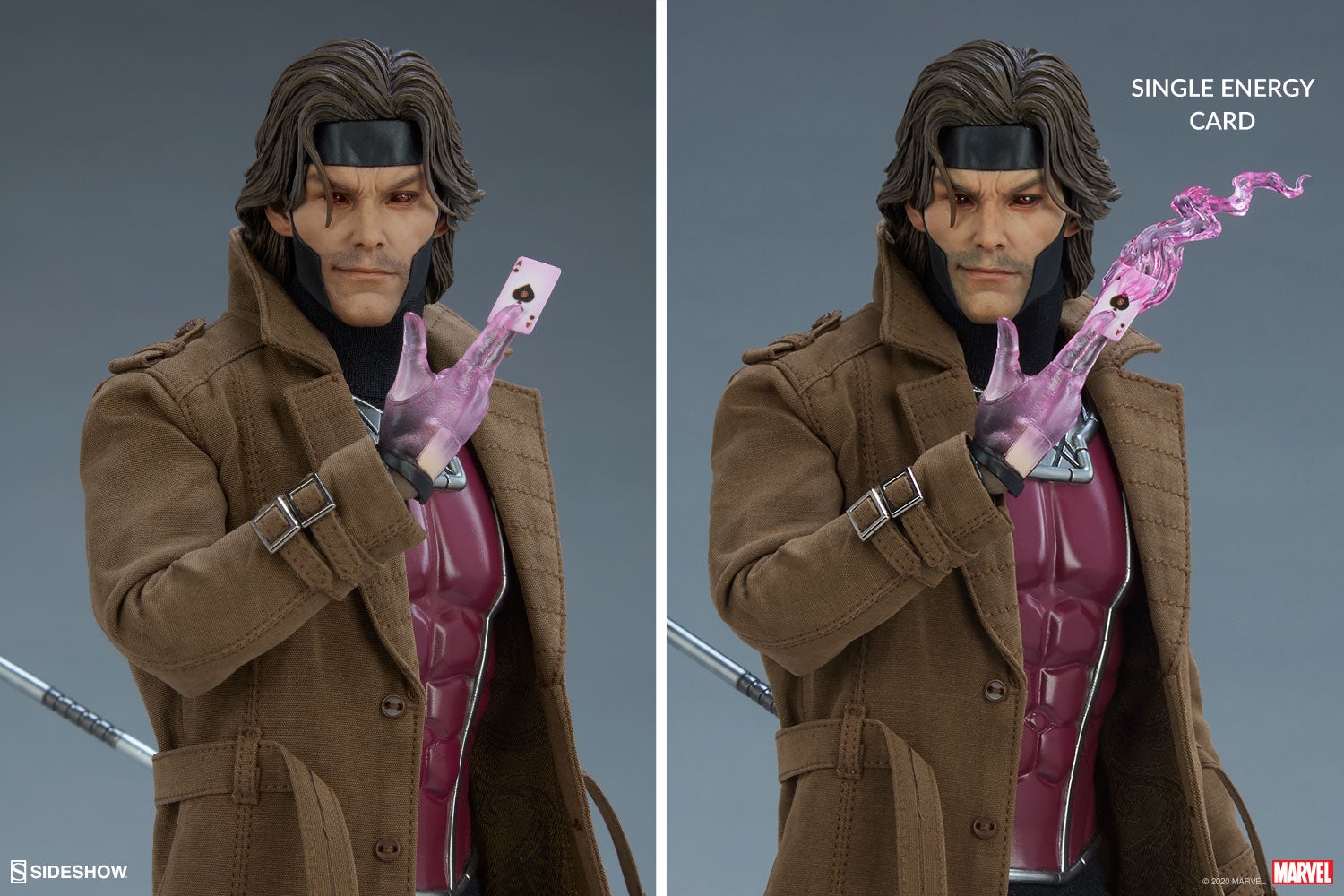 The Gambit Deluxe Sixth Scale Collectible Figure features:
Comic-inspired Gambit Headsculpt
Swappable Short Hair and Long Hair for two (2) display options
Black Body Suit with Pinkish-Purple Square detailing on sleeves and legs
Brown Trench Coat
Sculpted Upper Body Armor
Silver armored boots
Triple card throwing effect
Four (4) aces with painted glow effect
Staff
Eight (8) pairs of hands, including:
-Two (2) pairs of fists (glowing and non-glowing)
-Two (2) pairs of grip hands (glowing and non-glowing)
-Two (2) pairs of throwing hands (glowing and non-glowing)
-Two (2) pairs of card grip hands (glowing and non-glowing)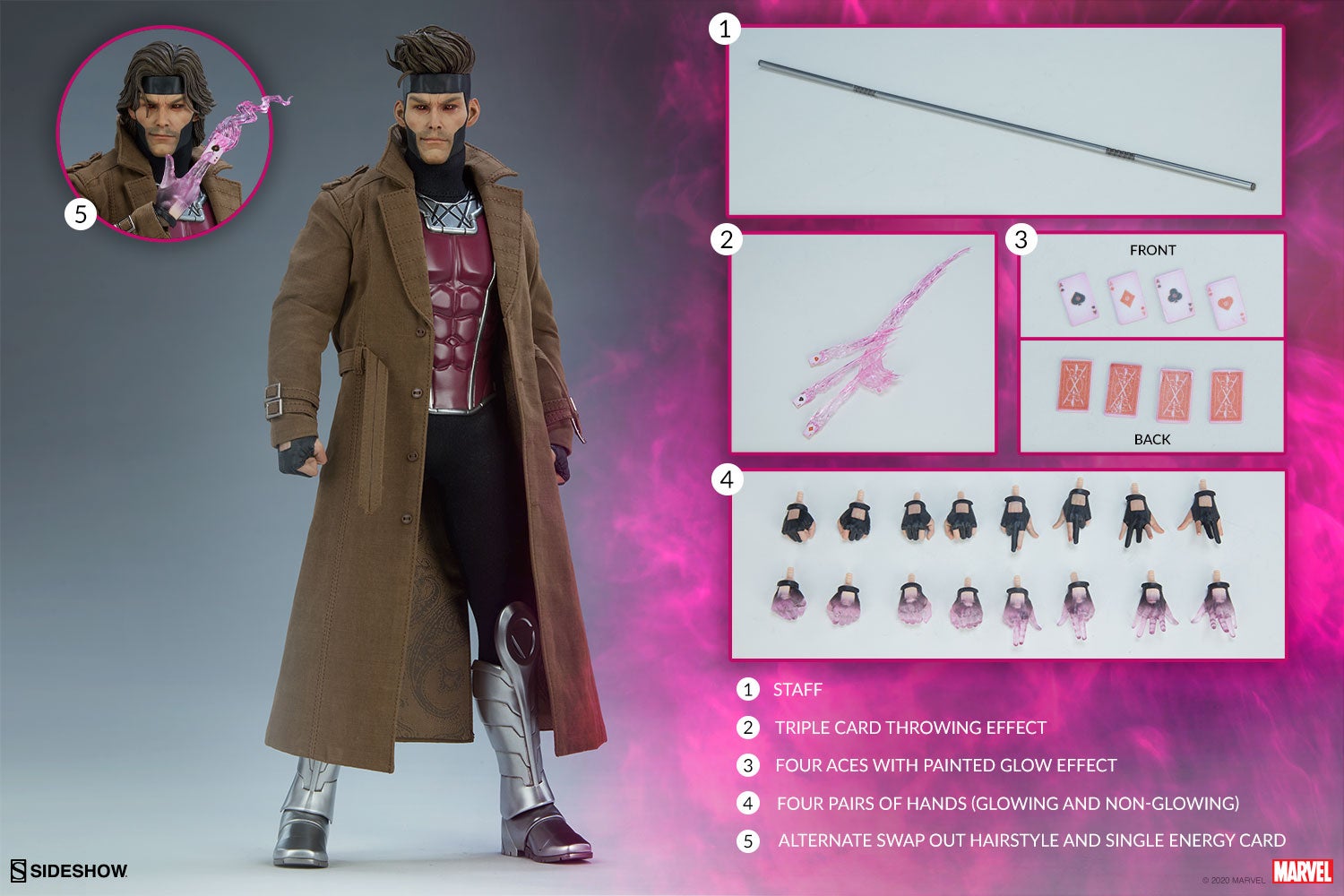 ---