It's a weird time to be a DC Direct collector, as DC Direct decided to cut ties with Diamond Distributors this week. Luckily, all is peachy as usual in the world of Diamond Select Toys Marvel collectibles—and in fact, DST even closed out this week with the announcement of two all-new statue solicitations! Skottie Young and Wolverine fans will all be happy: Marvel Animated Doctor Doom and Marvel Premier Collection Old Man Logan statues are now up for order!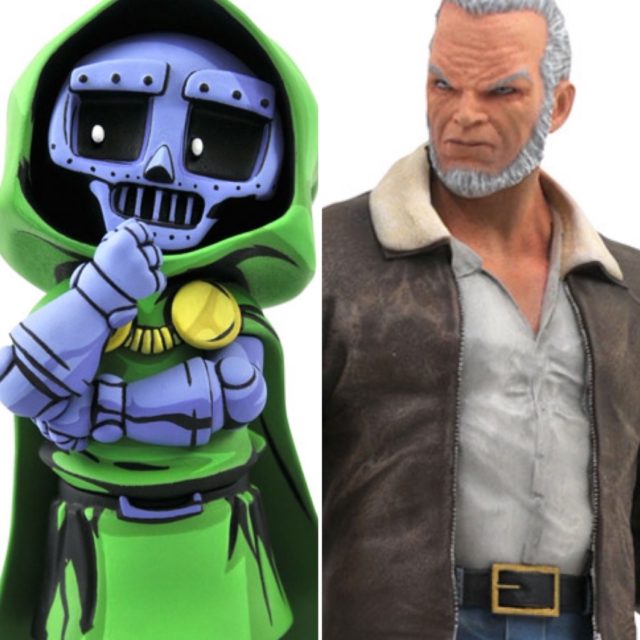 There are few toys in life that bring me as much simple joy as the Skottie Young Marvel Babies statues, so I breathed a big sigh of relief this week when Diamond Select Toys unveiled and solicited a new, never-before-seen entry in the line.
And hey, how's this for unpredictable: the new addition is none other than the first Fantastic Four-related character in the series: Marvel Animated Dr. Doom! Would be wonderful to see The Thing or Johnny Storm Human Torch get a Skottie Young Statue sometime soon!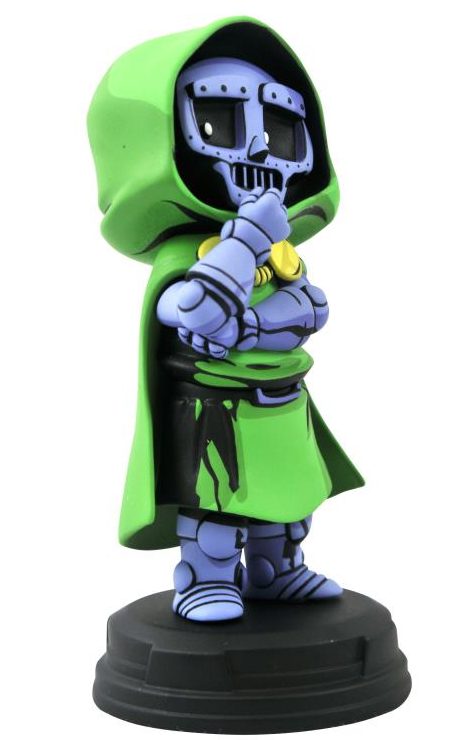 If we were ever going to get a Skottie Young Doctor Doom figure, I would have guessed that it would have had a cutesy angry design. But to my surprise, DST opted for a pensive design with an almost "smiling" expression.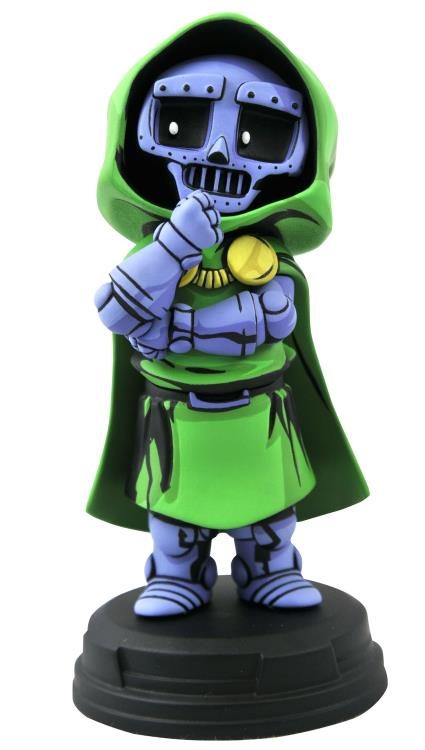 This particular design is a straight adaptation of the AXIS #1 variant cover by Skottie, which also had an exclusive pin released at SDCC 2018. I might have preferred a less "friendly" Doom, but even so—I love that we're getting Victor von Doom in this adorable style. This is (or rather was) as instant pre-order for me. Bring on the next one, DST!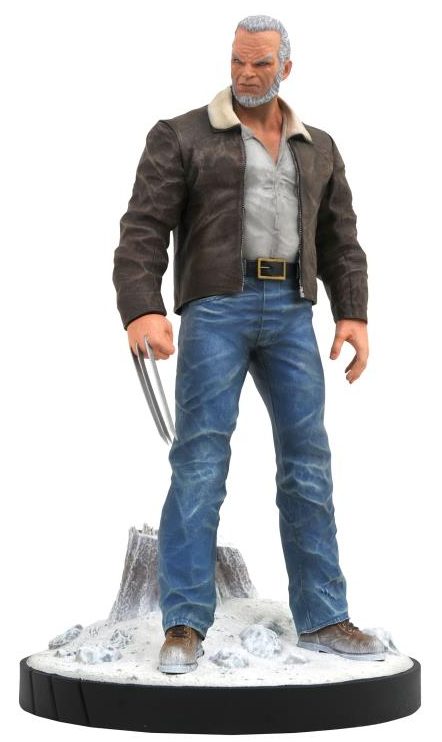 Meanwhile, an Old Man Logan Premier Collection statue continues that long-running line. This was actually on display at New York Toy Fair 2020 (before the world fell apart), although I only had a brief opportunity to check it out there at the show.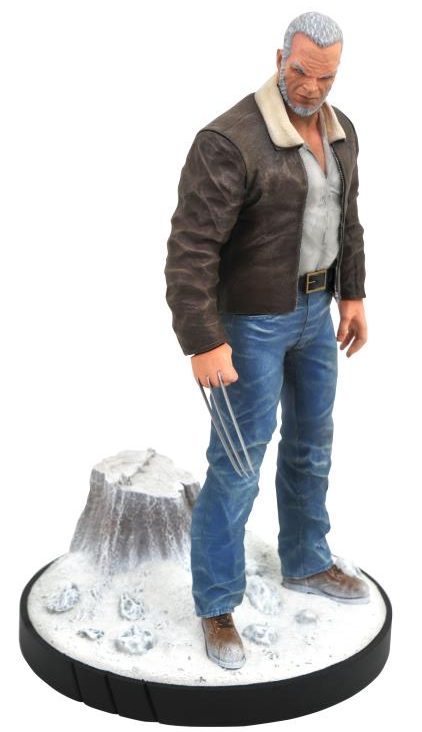 I'm a bit torn on this figure. While I am a big fan of Old Man Logan—he's one of my favorite Wolverine versions—something doesn't look quite right to me here. The snowy base and clothes are on-point, but the portrait feels a tad off. With limited display space left in my home, this is a pass for me. Given the low cost and decent all-around look, though, I think this could still be a popular statue for under 200 bucks.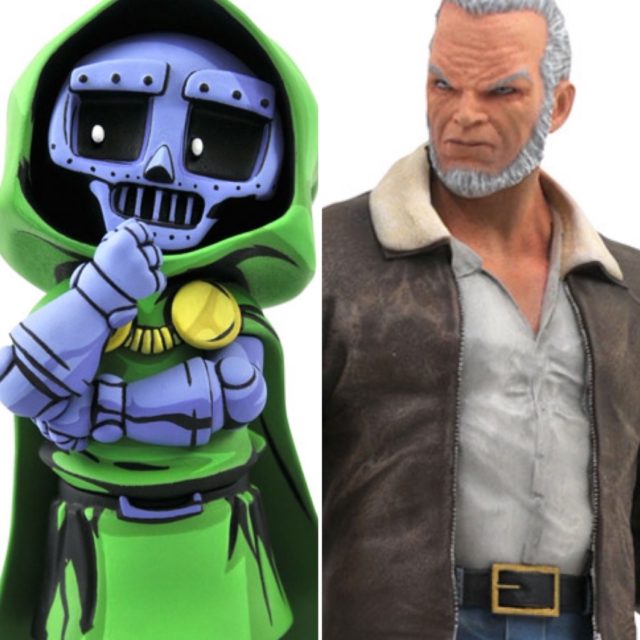 The Marvel Premier Collection Old Man Logan and Marvel Animated Dr. Doom statues are now up for order, and both are scheduled to be released in December 2020. Let's hope there aren't any more pandemic-related delays this year, because either of these statues would make swell presents under the tree for collectors this year!
Any thoughts on the latest new additions to the Premier Collection and Skottie Young Marvel Babies (Animated) Series? Are either of these pieces bound for your collection? And with basically nothing revealed yet beyond what we've seen for either lineup, what would you want to see next?
The post Marvel Animated Doctor Doom & Premier Collection Old Man Logan Statues! DST appeared first on Marvel Toy News.