Just as Psylocke fans have been enjoying a feast of new collectibles for the X-Men's most popular telekinetic ninja lately, there's been a multitude of new yellow costume Wolverine toys and statues released over the last year as well (including a much-loved Sideshow Premium Format Figure 1/4, a Marvel Legends figure and even a Revoltech). But the latest action figure of the Best There Is At What He Does has been praised by some as perhaps the best yet: the MAFEX Wolverine figure is now up for order! Let's have a look…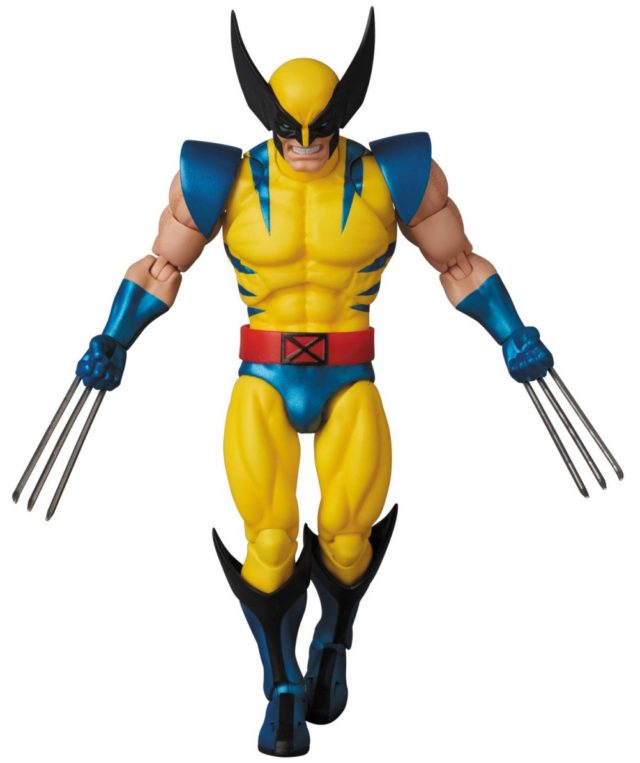 When Hasbro released their insanely-requested Marvel Legends Wolverine Tiger Stripe figure last year, it was a monumental hit that sold out instantly in most areas despite being double-packed at two-per-case.
The demand for 6" scale figures of this version of Wolverine is real, and Medicom Toy is poised to cash in on that demand with their own premium import figure of the most popular mutant ever.
So what does Medicom have to offer (besides an extremely high import price, as they don't have a license to distribute their Marvel comics-based figures in the United States)? Well, basically, this figure is equivocal to the Hasbro 6" X-Men Legends Wolverine from the Apocalypse series—just arguably a hair "better" in every way.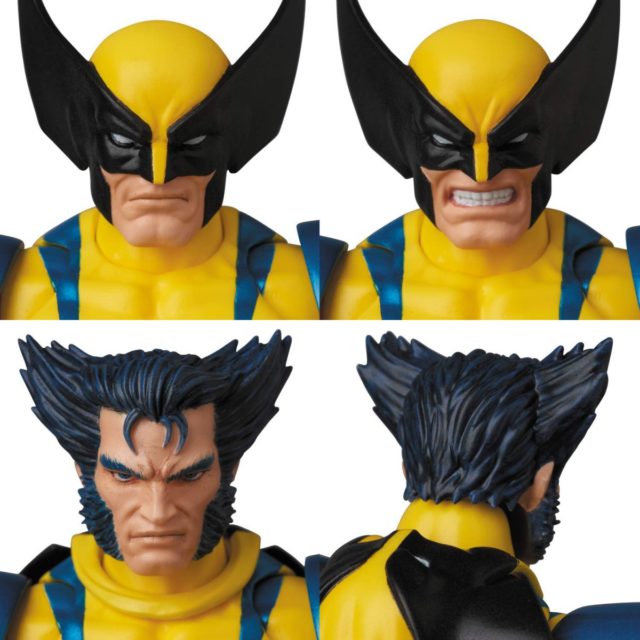 We get three interchangeable heads for this six inch scale figure, and all of them are top-class in my opinion. I particularly love the aggro head with teeth bared, but the unmasked Logan portrait is also pretty terrific. There's a removed cowl add-on for when Wolvey is going unmasked, too (of course).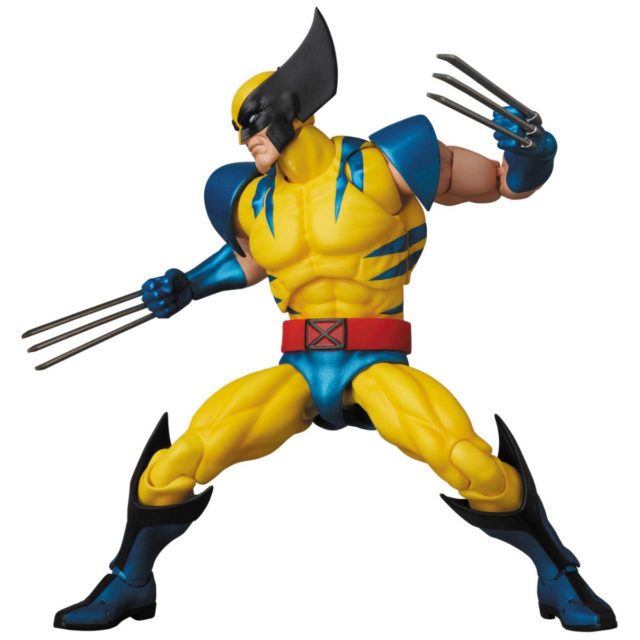 The alternate hands are also a big plus here—those adamantium claws don't look likely to fall off and be easily lost forever like the ones on the recent Hasbro Wolverine.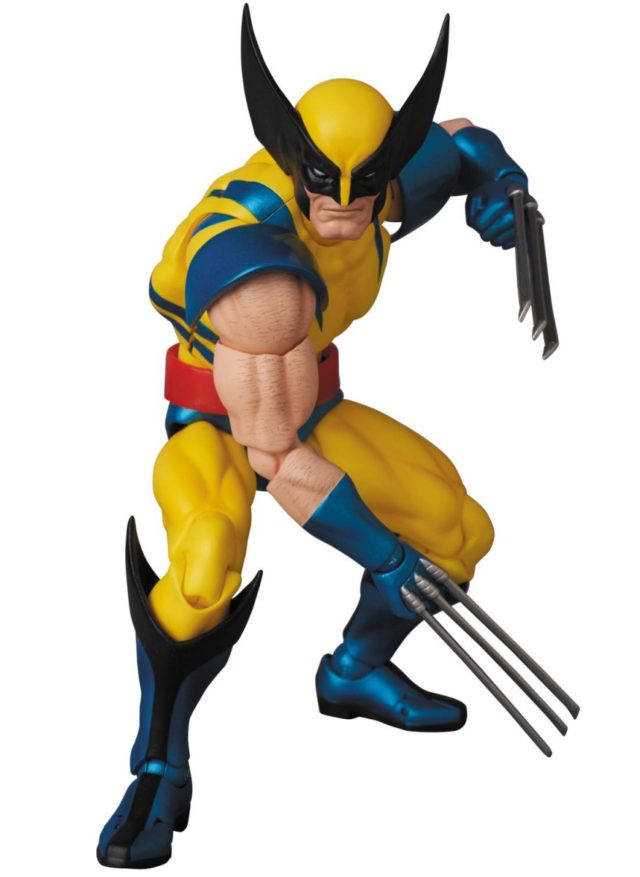 For those wondering how this Logan will fit in with a Marvel Legends 6" figure collection, well: Wolverine should be somewhat shorter than your standard Hasbro ML figure, and this one stands 5.7" tall. We haven't seen him in person yet, but he certainly sounds like he'll fit right into an X-Men Legends display, doesn't he?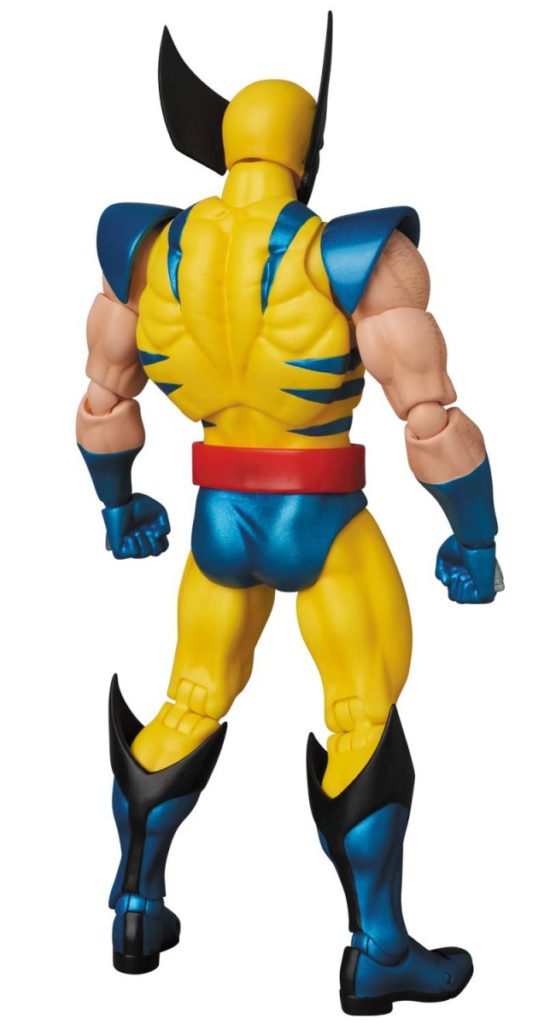 The one thing about this Tiger-Stripe Wolverine action figure that's drawing quite a bit of scrutiny from collectors on the stripes on Wolverine's sides—and the fact that they're blue, not black.
Both in the classic 90s X-Men cartoon and the vast majority of comics where this iteration of Wolverine appears, those stripes are black. I'm sure they've probably been colored blue at some point or other in comics, but I don't think there's much question that the black stripes are more iconic. I wouldn't expect it, but it would be nice if Medicom would revise the colors before this figure hits production.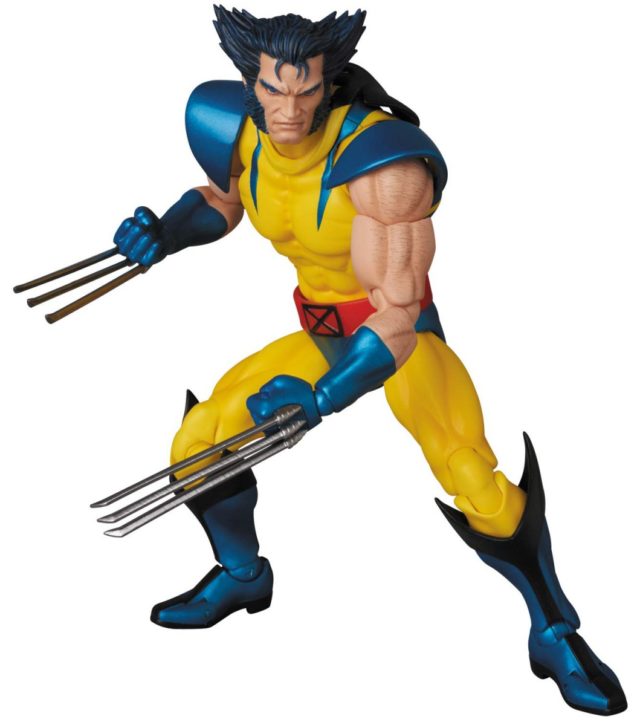 If you held an adamantium claw to my head and forced me to pick between this and the Hasbro Wolverine Legends figure even-up, I would probably pick this MAFEX Version. The articulation looks marginally better, I like all three head sculpts slightly more than the Hasbro portraits, and those long claws look nice and sturdy and solid.
All that said, it's not all even-up between these two Wolverines, though. That's because the Hasbro ML figure was priced at $20, and this Japanese import MAFEX figure will cost more than quadruple that. For those exponential increase in cost, I think many fans will stand by their Hasbro Logan. But for those willing to drop big bucks for the "best" iteration out there—it just might be this one.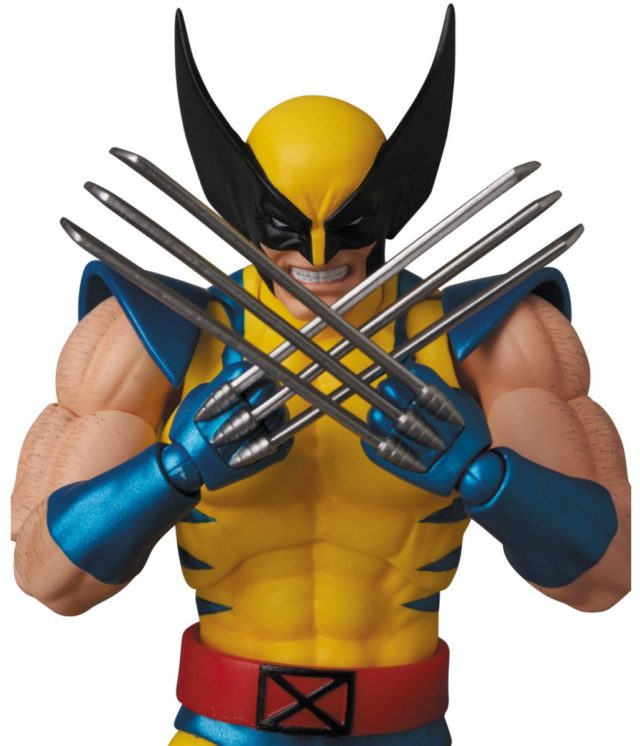 The Medicom Wolverine MAFEX figure is now up for pre-order, and is scheduled to be released in November 2019. Medicom Toy generally takes a much longer time than Kaiyodo or Bandai Japan to release their figures after soliciting them, but most recent Marvel MAFEX figures released have received top-notch reviews, so their Wolvey will hopefully be worth the 10-month wait.
Now that the latest challenger to the Tiger Stripe Throne has entered the fray, what say ye, Marvel collectors? Is this MAFEX Wolverine figure worth its substantial price-tag, or are you planning to stick with one of the cheaper options available for this costume?
The post MAFEX Wolverine Figure Up for Order! Photos & PO Info! appeared first on Marvel Toy News.