Let the game begin…
Mezco's Living Dead Dollss Presents Billy, the mysterious puppet used by the Jigsaw Killer in the Saw horror movies.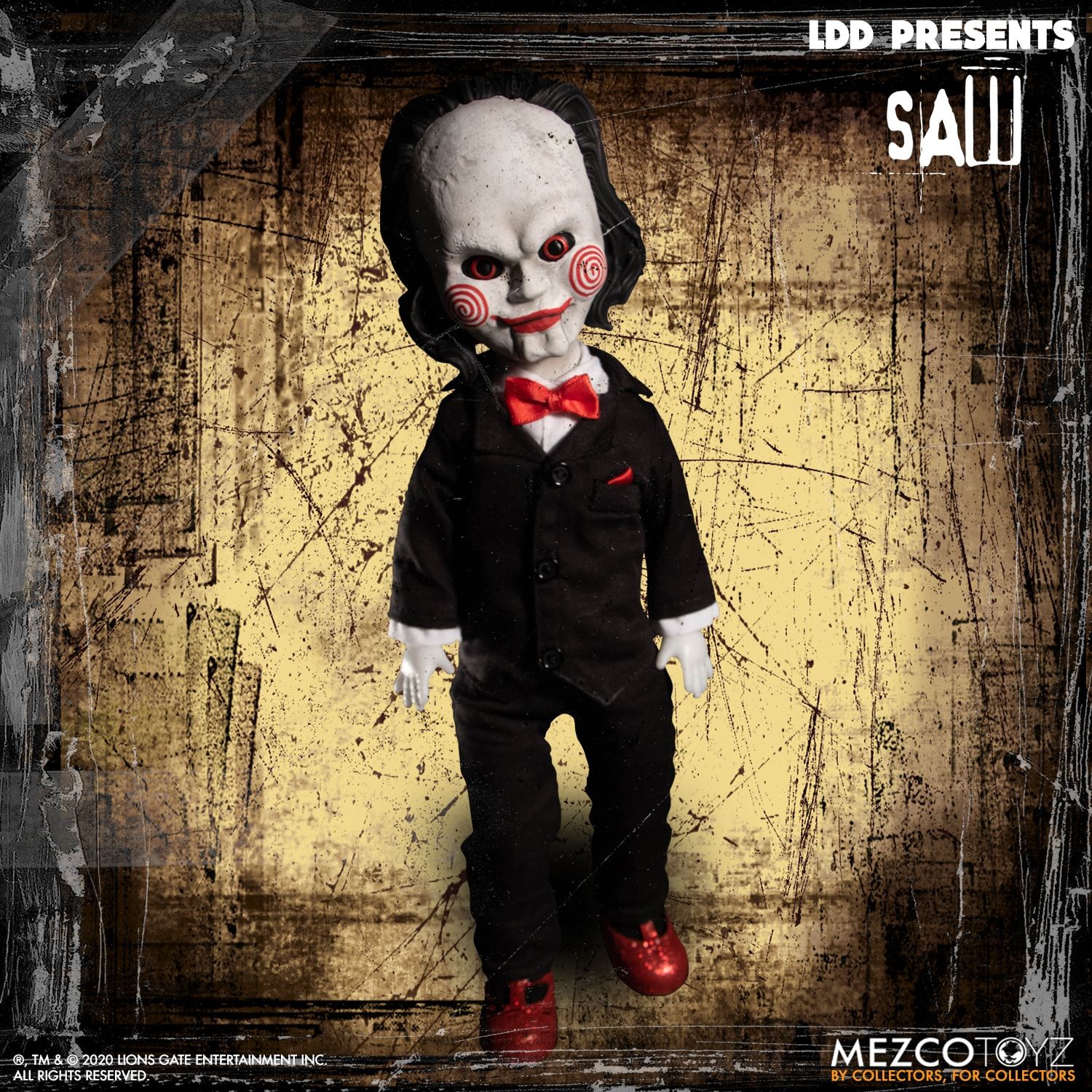 Billy wears his signature tuxedo, bowtie, and red shoes. His all-new head sculpt features protruding cheeks with spiral detailing, and red lips that form a maniacal grim. His dark eyes and red irises see every move you make.
The LDD Presents Saw: Billy stands 10" tall and features 5 points of articulation. He is packaged in a die-cut window box, perfect for display.
LDD Presents Saw: Billy is now available for pre-order priced at $46. The figure is scheduled to ship between October-December 2020.
---