A gathering point for family and friends. A secret hideout. A fortress. A sleepover.
LEGO fans can now immerse themselves in the intricately detailed LEGO IDEAS Treehouse. A challenging build, the exclusive set, made up of more than 3000 elements, is one of the largest LEGO IDEAS sets to date.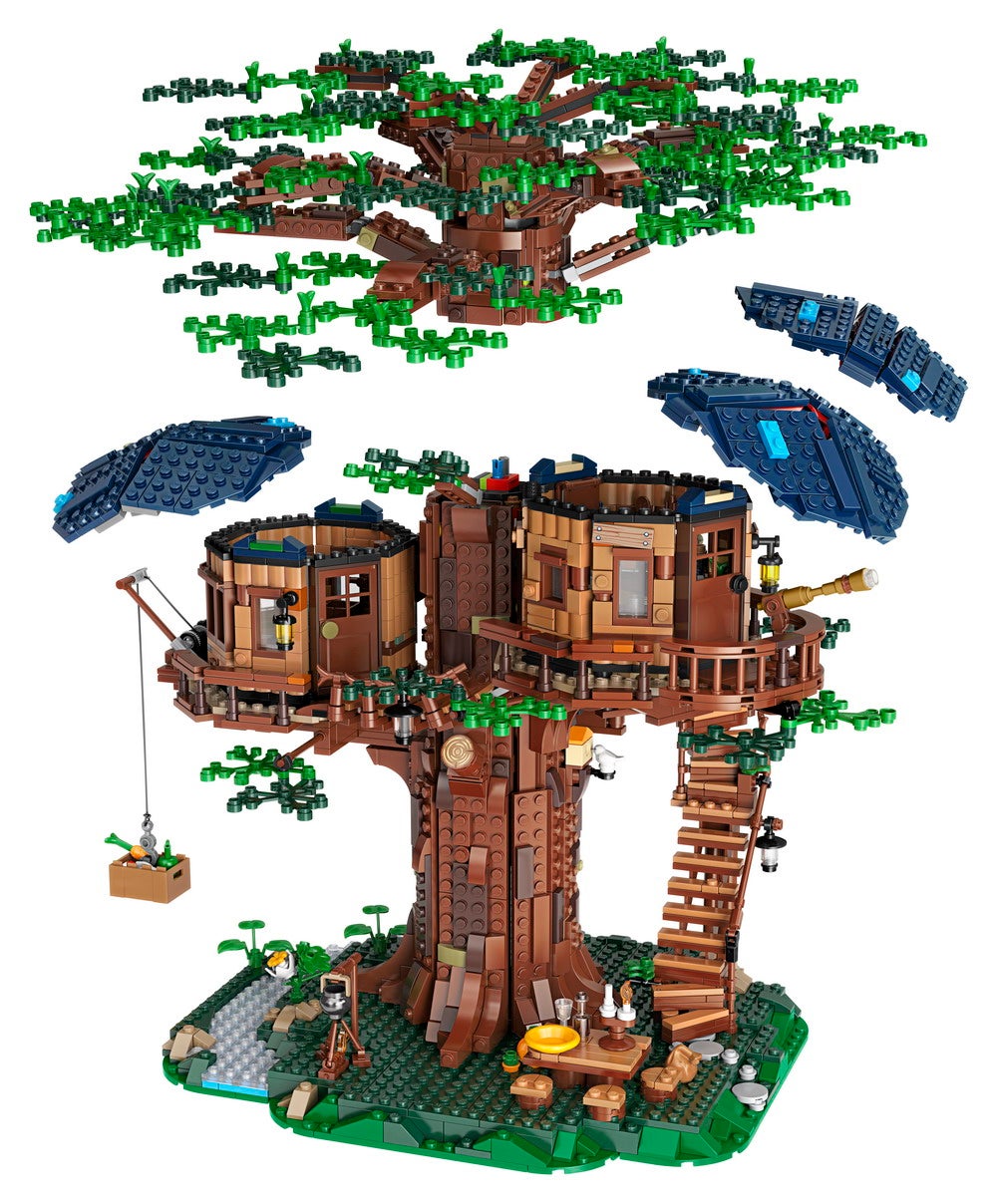 The Treehouse is packed with play-inspiring features and comes with a landscape base and removable treetop to reveal three detailed cabins. A special feature of the set is that all 185 plants and leaves are made from sustainable materials sourced from sugarcane. This includes the treetop canopy, which has interchangeable sets of green summer leaf elements and yellow and brown fall leaf elements.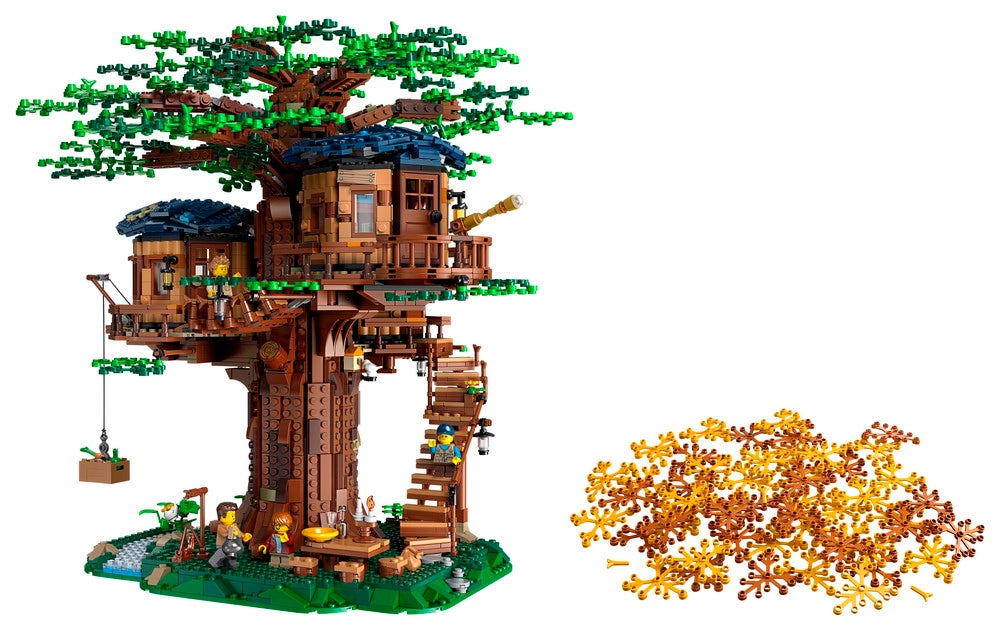 During 2018, the LEGO Group began making botanical elements, including trees, leaves and bushes, from plant-based polyethylene using sustainably sourced sugarcane. Children and parents will not notice any difference in the quality, durability or appearance of the new elements, because plant-based polyethylene has the same properties as conventional polyethylene. These elements represent the first milestone in the LEGO Group's ambitious commitment to making products using sustainable materials by 2030.
The LEGO IDEAS Treehouse model is available directly from LEGO Retail Stores and shop.LEGO.com exclusively for LEGO VIP members beginning July 24, 2019, with general public availability beginning August 1, 2019.
[See image gallery at www.figures.com]