It's been a while since I reported on any LEGO news here on Marvel Toy News, but today we got just the right mega-announcement to ease back into talking about LEGO Marvel once again! After years of rumors and requests by fans, it's finally happening! LEGO Marvel minifigures will be sold in blind-bagged form, set-free, for the first time ever: the 71031 LEGO Marvel Studios Minifigures Series of blind bagged figures has now been revealed, including characters from Loki, What If?, WandaVision and The Falcon and The Winter Soldier!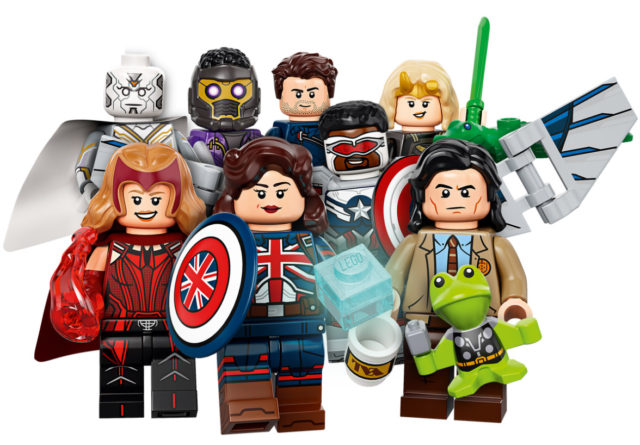 It's been over a decade now since the inaugural LEGO Minifigures Series 1 blind bags came out in 2010, and not a year has gone by since without collectors asking and hoping for individually-sold figures from a wide swath of franchises.
Fans asked, and The LEGO Group (TLG) listened: from Batman to Harry Potter to Looney Tunes to DC Comics, there have been quite a few licensed brand Minifigures sets over the last 11 years. And now, finally—it's Marvel's turn! Although not necessarily the themed wave of blind bags collectors were expecting…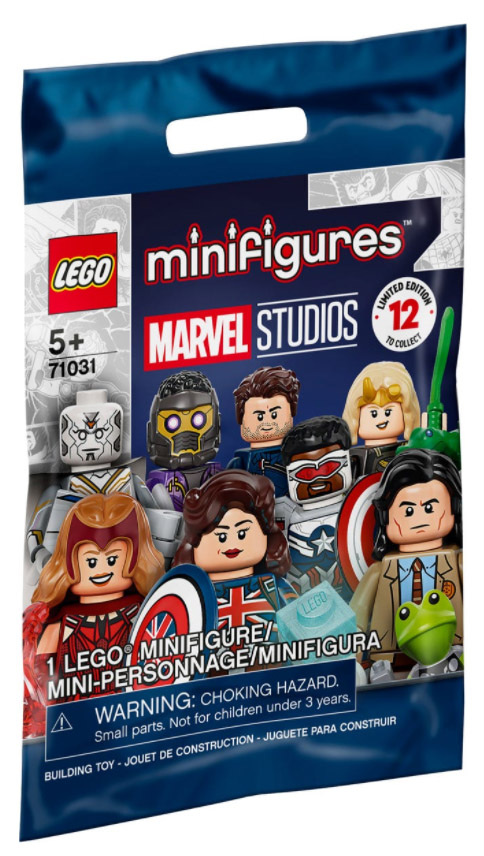 While TLG has long held onto the approach of reserving mini-figures of Marvel characters as "carrots" to sell vehicles and playsets, they may have felt that there was nothing in most of the new Disney+ Marvel shows strong enough to focus an entire set around. And so, we are now getting a 12-figure blind bag series of LEGO Marvel studios figures, with a character selection pulled from the first quartet of Marvel Disney+ series.
I think it's only a matter of time until we get a Captain America Peggy Carter Marvel Legends figure announced by Hasbro, but this will be a decent way to get her for 5 bucks without buying a weird mech set.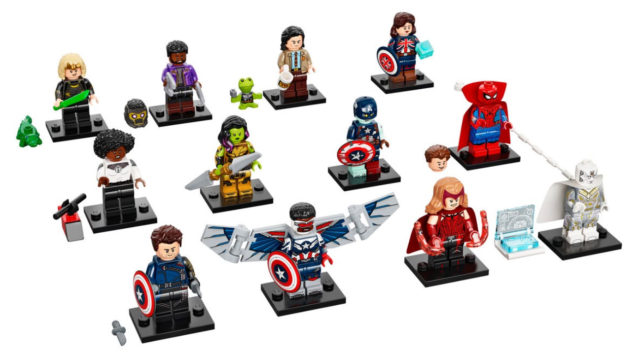 LEGO Marvel Minifigures Series 71031 contains the following characters:
Loki with Frog Thor (Loki)
Sylvie with Alligator Loki (Loki)
Scarlet Witch (WandaVision)
White Vision (WandaVision)
Monica Rambeau (WandaVision)
Winter Soldier Bucky Barnes (The Falcon and the Winter Soldier)
Falcon Captain America Sam Wilson (The Falcon and the Winter Soldier)
Star-Lord T'Challa (What If…?)
Captain Carter (What If…?)
Zombie Hunter Spider-Man (What If…?)
Zombie Captain America (What If…?)
Blade of Thanos Gamora (What If…?)
That's 5 characters from "What If…?", 3 from "WandaVision" and 2 each from "Loki" and "The Falcon and the Winter Soldier". Sort of a bummer, as I would have LOVED LEGO Minifigures of Baron Zemo, Kid Loki, Sharon Carter, Quicksilver, Agatha Harkness and others. Aw well—maybe if there's a second Marvel LEGO Minifigures set down the road!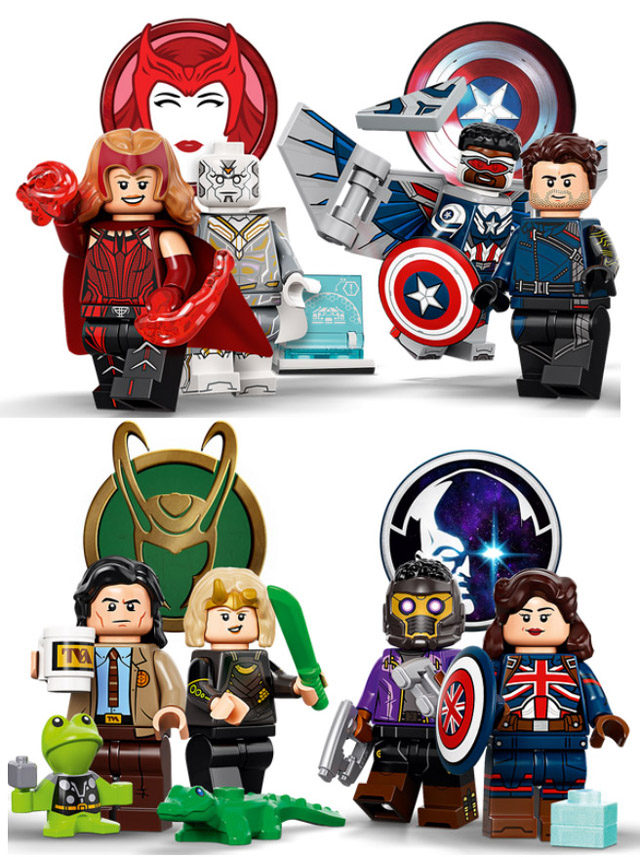 Regardless, I think this is a reasonably fun dozen figures TLG is treating us to. Alligator Loki obviously disappoints without a crown, but he's still a neat pack-in—and getting Sylvie and Frog Thor figures is just too cool.
I also find it rather amusing that Disney wouldn't allow any merch of heroes as zombies for years, and now we're getting a LEGO Zombie Cap and a Doctor Strange Spidey to hunt him. The times, they are a-changin'!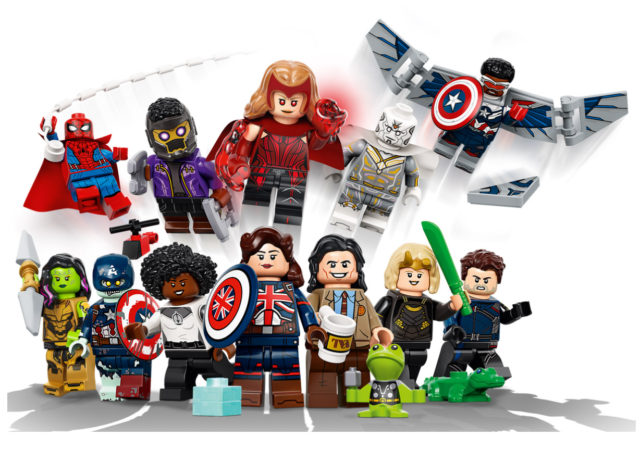 The LEGO 71031 Marvel Studios Blind Bags Series will be officially available on September 1st, 2021, although we are very likely to see them sneak onto store shelves prior. You'll be able to order these online directly, of course, although obviously you won't be able to feel up the bags and make your best guesses as to what character is inside that way. At $4.99 per mini-figure, I'm going to go the feeling-up route myself to try to avoid as many duplicates as possible.
What do you think of this first-ever LEGO Marvel figures series? Which characters (if any) will you be pulling for? And are you excited to see the new Disney+ shows represented in this manner, or were you hoping for something comic- or movie-based instead?
The post LEGO Marvel Minifigures Series 71031 Figures Blind Bags Revealed! appeared first on Marvel Toy News.