This morning, the largest LEGO version of the Hogwarts Castle was revealed. This highly detailed set has 6,020 pieces and is built to microscale.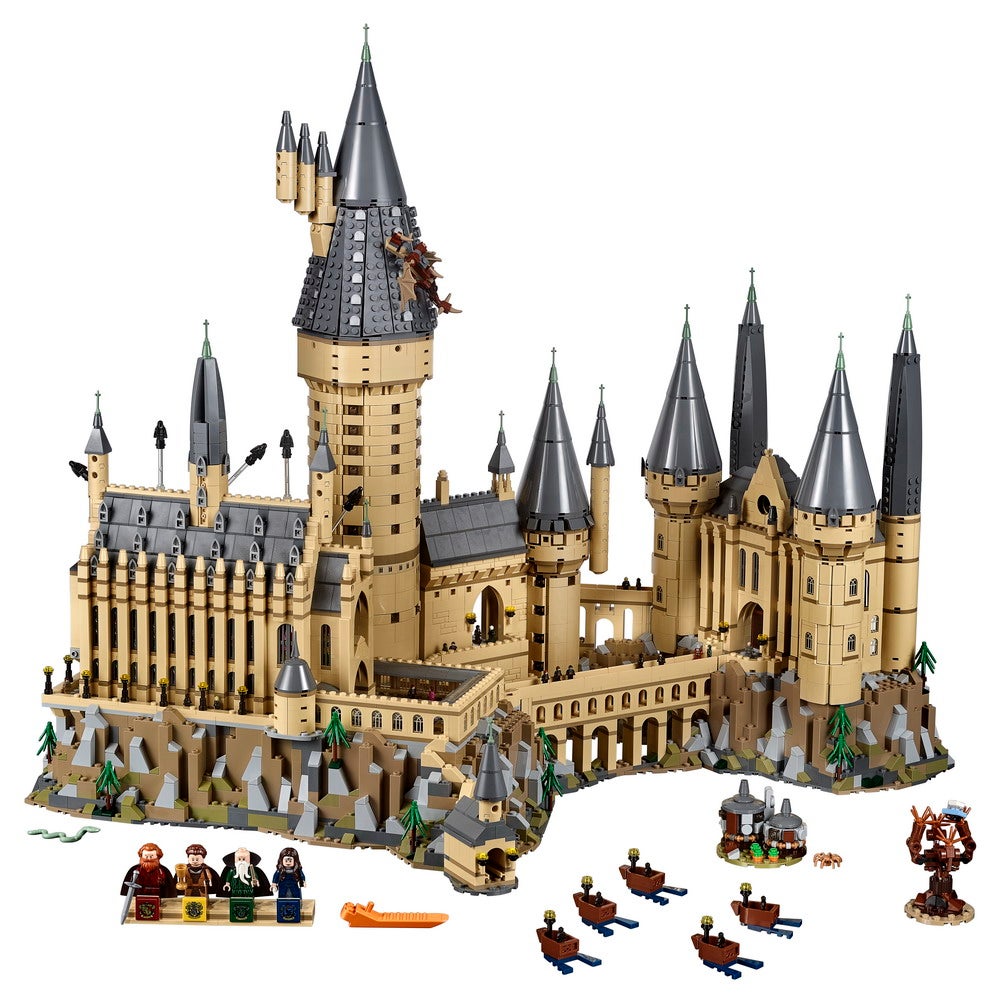 The set includes:
Godric Gryffindor, Helga Hufflepuff, Salazar Slytherin, and Rowena Ravenclaw in minifigure form.
27 microfigures: Harry Potter, Ron Weasley, Hermione Granger, Draco Malfoy, Albus Dumbledore, Professor Snape, Professor McGonagall, Remus Lupin, Professor Dolores Umbridge, Argus Filch, Lord Voldemort, Bellatrix Lestrange, 3 students from each of the 4 houses, 2 chess pieces and the Architect of Hogwarts statue and 5 Dementors, plus Aragog the spider and the Basilisk figures, and a buildable Hungarian Horntail dragon.
Highlights in the castle include the Chamber of Secrets, the Goblet of Fire, the Great Hall, Professor Umbridge's office, and the Defense Against the Dark Arts classroom.
Along with the microscale model of Hogwarts, fans can build the Whomping Willow and the hut of Hagrid.
Available September 1st, LEGO Harry Potter Hogwarts Castle will be sold at shop.LEGO.com and in LEGO Stores nationwide for $399.99.
[See image gallery at www.figures.com]