"It can't rain all the time."
From Alex Proyas's cult classic film, The Crow joins the LDD Presents family!
The Crow Living Dead Doll wears his signature face makeup and comes outfitted in a black shirt, leather-look pants, and leather-look overcoat. Erik Draven wears his fiancée's engagement ring around his neck in her memory.
Crow fans can pick up this Living Dead Doll between April – June 2020 priced around $46.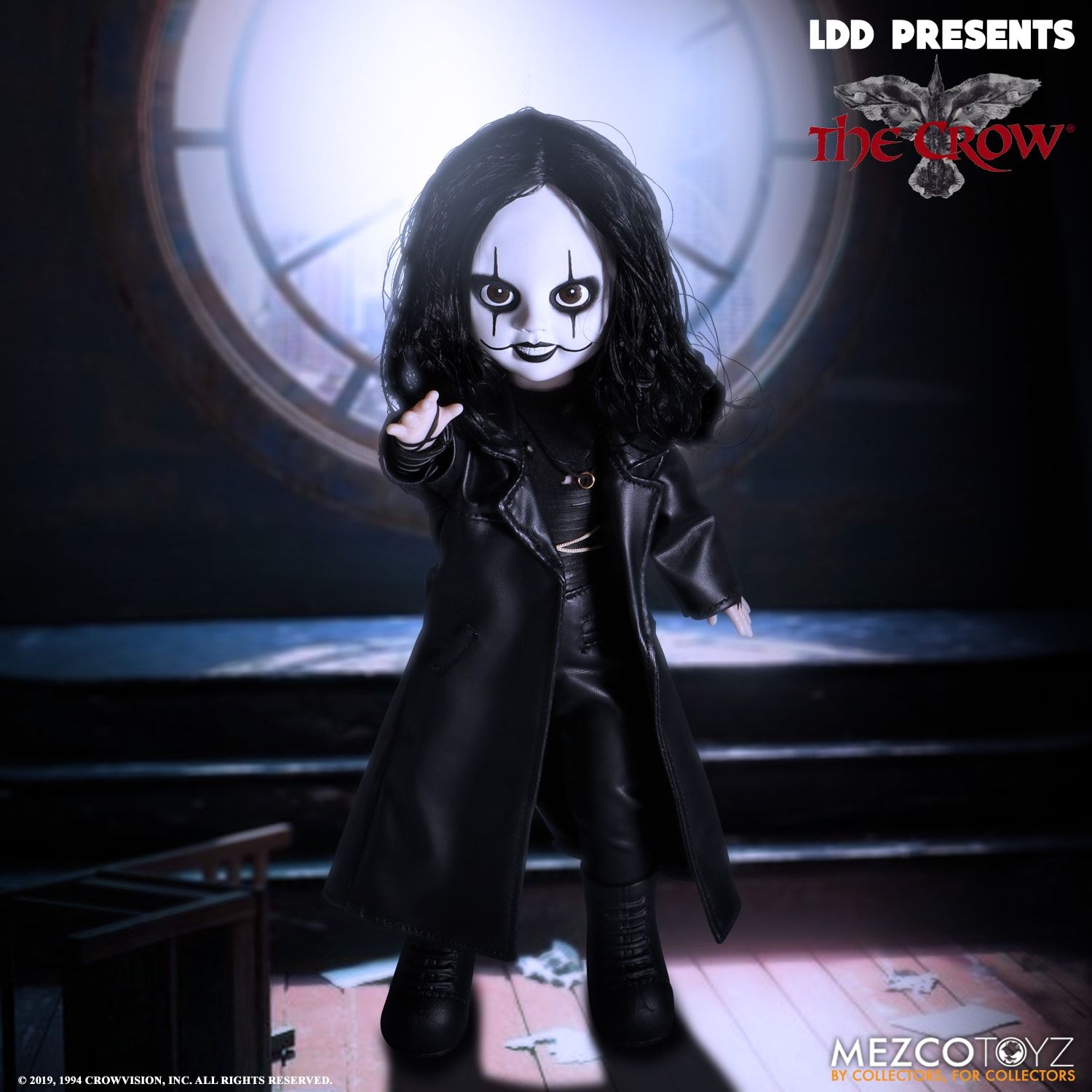 [See image gallery at www.figures.com]