The past year has been a utopia-like golden age for Jessica Jones fans, with the character receiving Marvel Legends 6" Figures, Minimates, Funko POP Vinyls and even Diamond Select Toys Marvel Gallery statues. And now Marvel's most popular private investigator is about to have another milestone: the Kotobukiya Jessica Jones ARTFX+ Statue is now up for order! But has Koto worked their usual magic with this PVC figure…?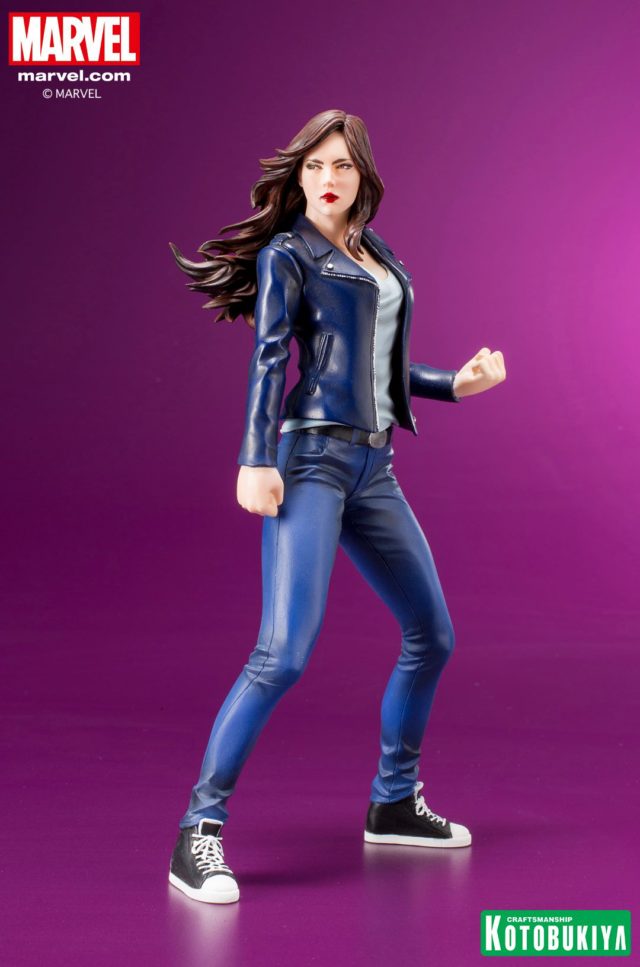 I was caught off-guard last month by something that had never happened before: a Kotobukiya Marvel ARTFX+ Statue being revealed that I really, really didn't like. Poor ARTFX+ Luke Cage's proportions and shirt color just looked all wrong to me, and left me feeling a bit nervous about this Kotobukiya Defenders series.
Now Luke's wife, Jessica Jones, was fully revealed and went up for order this week as well. Unfortunately, this is another release that I'm just not feeling…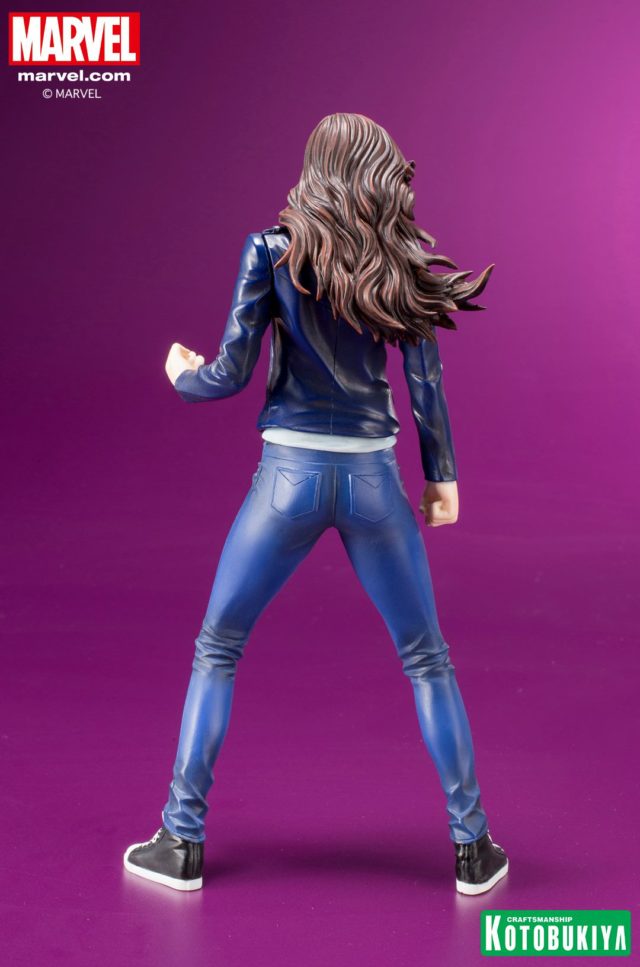 While the Jessica Jones Kotobukiya Statue looks okay at a glance, the more that I look at it, the more I dislike it. The brown hair color is fine, since Jessica is frequently portrayed with brown hair in the comics, but there's some other issues I just can't get past.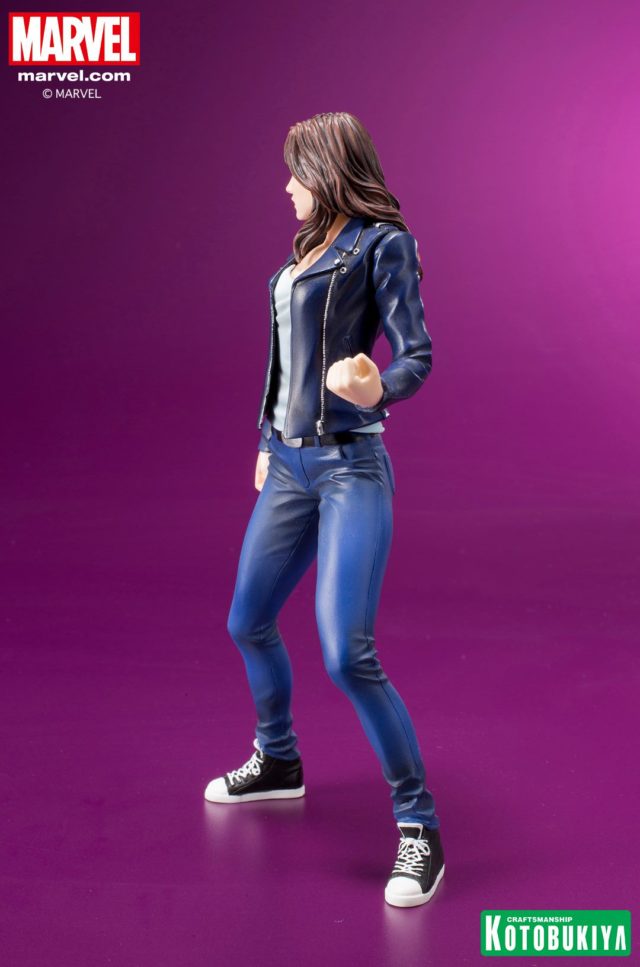 For some reason, Koto Jessica Jones' hands look really large and disproportionate in the official photos, which is bugging me a lot. Her lipstick looks too pronounced as well, although that admittedly a nitpick.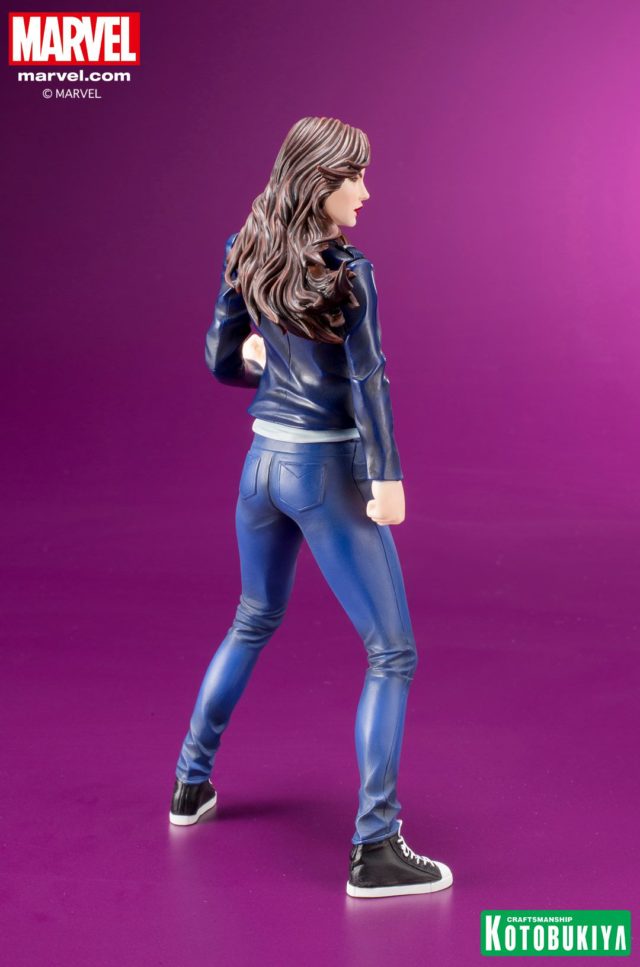 Her attire also seems off to me. I can't recall ever seeing Jessica Jones wearing these Converse All Stars-looking shoes in the comic books or her TV show, and they just don't seem as appropriate as plain black boots (or even shoes) would be.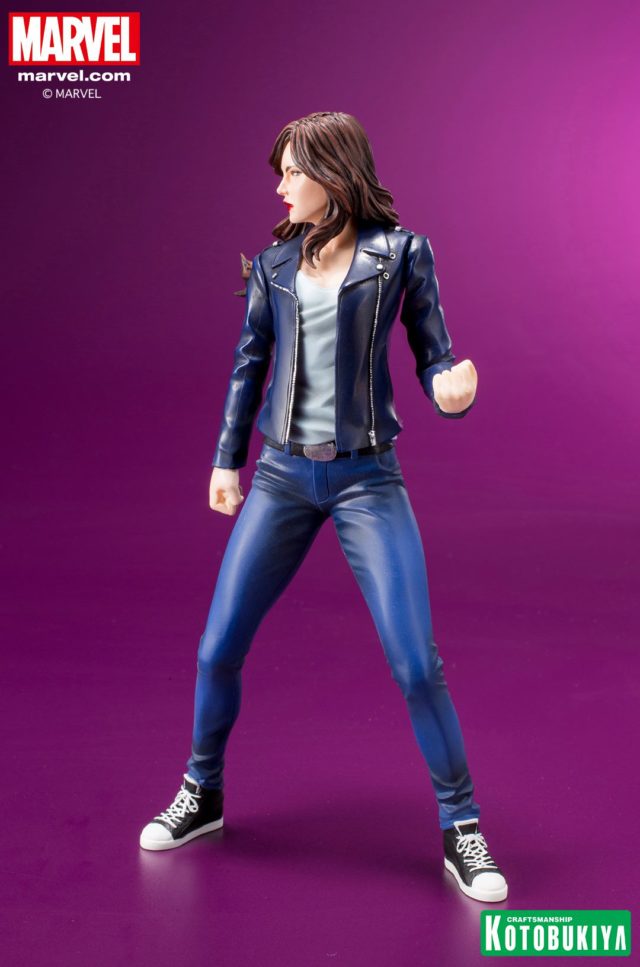 The blue jacket looks awkward as well (sort of like Luke Cage's weird blue shirt). Jessica Jones is best known these days for her trademark black jacket, but I probably could have dealt with brown. Blue, though? Again—this design feels off.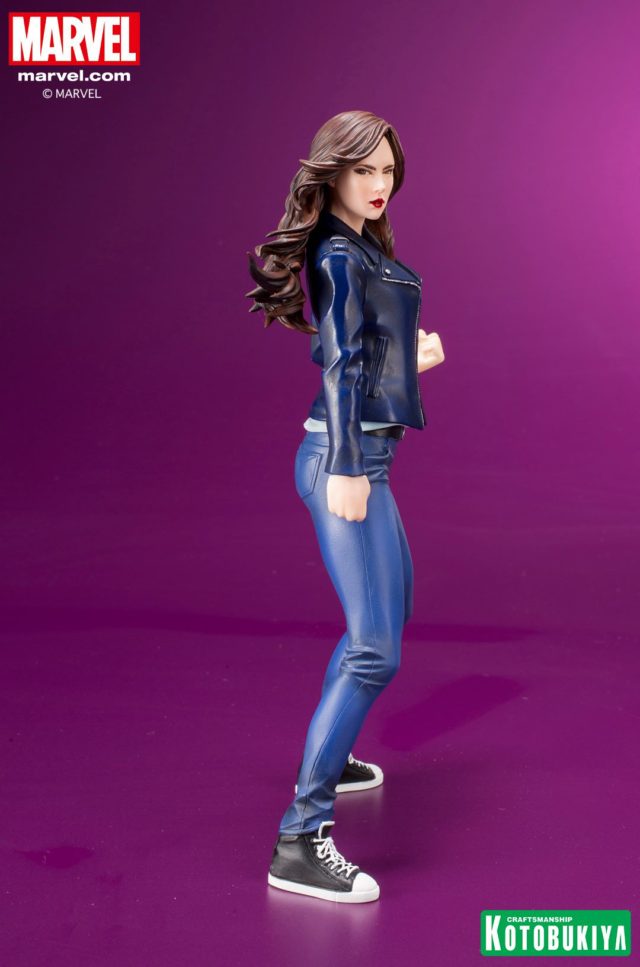 Thankfully, Kotobukiya has knocked 10 bucks off the (crazy) price of Luke Cage for this release—Jessica retails for "just" $69.99. Even so, 70 bucks is a lot of money for a 7" plastic figure.
With Diamond Select Toys releasing larger Marvel Gallery figures for around half the price, I'm starting to feel like rather ripped-off by Koto at this point, personally. I don't mind as much when Kotobukiya puts out something spectacular like their Venom statue, but Luke Cage and Jessica Jones are unfortunately some of their worst work, IMO.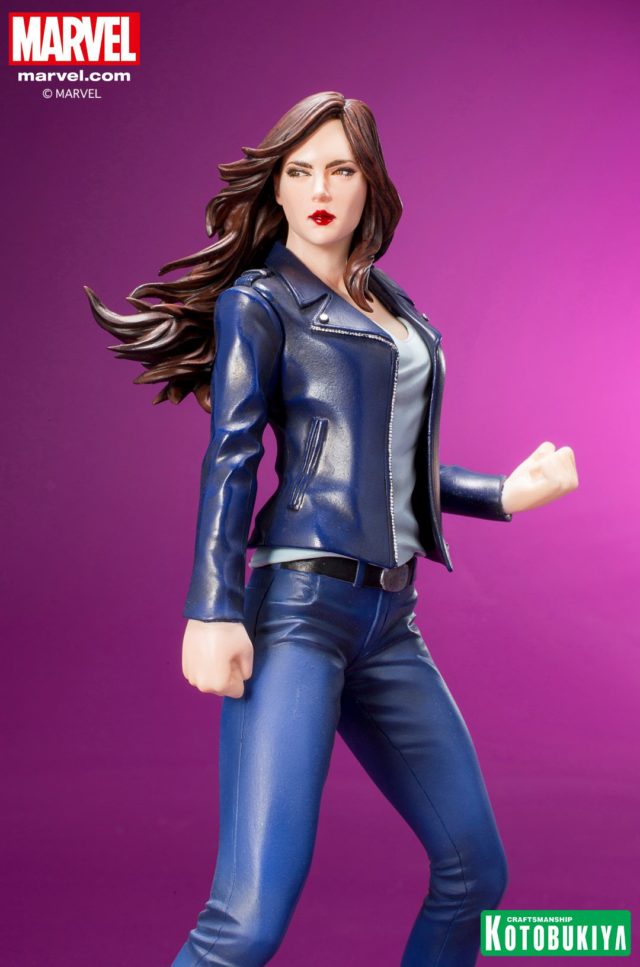 The Kotobukiya ARTFX+ Jessica Jones figure is now up for order, and is scheduled to be released in July 2018. BBTS is giving $10 off for pre-orders, bringing JJ to a more reasonable $59.99, which is the best price around as far as I can find. Hopefully the Iron Fist ARTFX+ Statue will be on display at Toy Fair next week so we can see the whole series together.
Jessica Jones fans: What do you think of Koto's take on the character? Am I being too harsh on this design, or are you also feeling dissatisfied about this release? Will you be picking up this PVC statue?
The post Kotobukiya Jessica Jones ARTFX+ Statue Photos & Pre-Order! appeared first on Marvel Toy News.