Kotobukiya only brought along a singular piece of concept art for their long-running Marvel Bishoujo statues series when they travelled to New York Toy Fair 2020 during the winter, so there was never any mystery regarding what the next release would be: Felicia Hardy, the Black Cat. The original 2011 release required an awful support stand and looked too much like a little girl for me, so I had high hopes for this new iteration. And now that the Kotobukiya Black Cat Steals Your Heart Bishoujo statue is up for order, I'm happy to say that my optimism has been rewarded…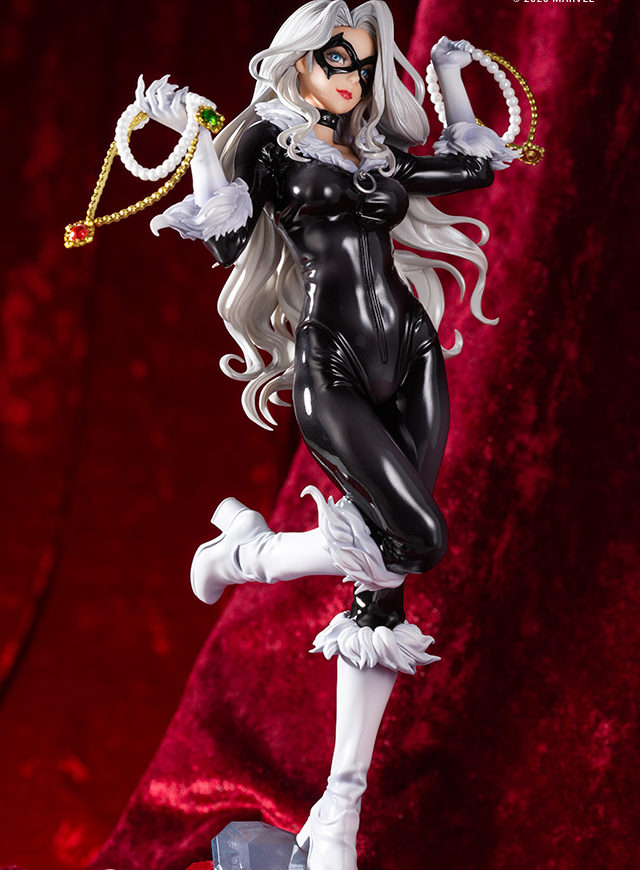 Since it's beginnings in 2009, I have not always been much of a fan of the Kotobukiya Bishoujo Marvel statues line. I didn't like the aesthetic of many of the earlier PVC figure entries in the line, although eventually Koto did manage to win me over with some of their best pieces such as Jubilee, X-Force Psylocke, Lady Thor and Lady Loki.
But one character I've always been a bit saddened that I didn't like the Bishoujo of is Peter Parker's OTP, The Black Cat. The original 2011 Bishoujo Black Cat statue had an interesting concept of her fleeing with her base being the building she was robbing, but the design necessitate an awful clear pole as a support that really damaged the aesthetic.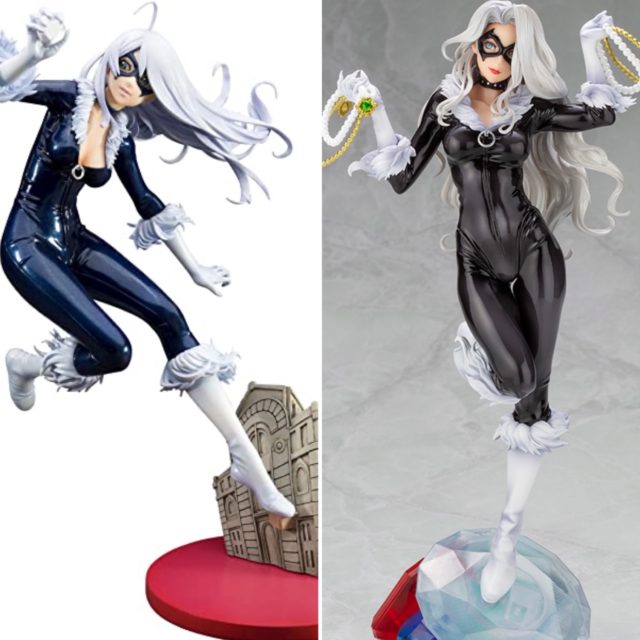 In addition, that OG Black Cat Bishoujo statue had a face that looked way too childish for my comfort, given the seductive nature and costume for the character. So as much as I like Felicia Hardy, she's been absent from my 1/7 scale Koto collection for close to a decade.
But I anticipated she'd be joining my shelves soon enough when I saw her Shunya Yamashita concept art premiered during the winter, and now that she's been fully revealed, I'm happy to say that the Kotobukiya Bishoujo Black Cat Steals Your Heart statue is definitely collection-bound.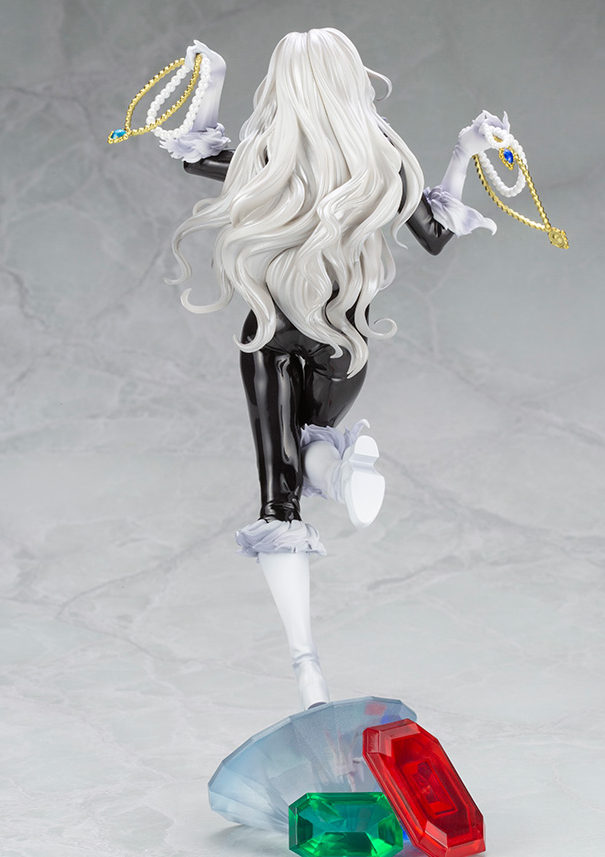 What I really love about this statue is that it doesn't look like some young girl cosplaying as Felicia Hardy—it actually has an authentic look and feel of being a PVC figure of the Black Cat herself. Hallelujah.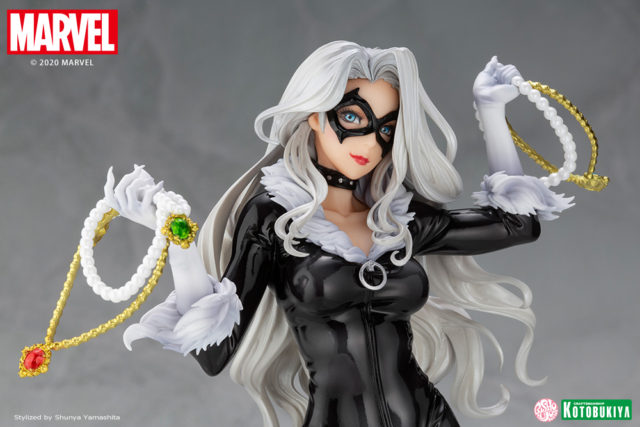 The face on the Black Cat Steals Your Heart Kotobukiya statue is a vast improvement over the original iteration, and I also think that the pose is exuding a more confident, accurate attitude than I felt from the old one.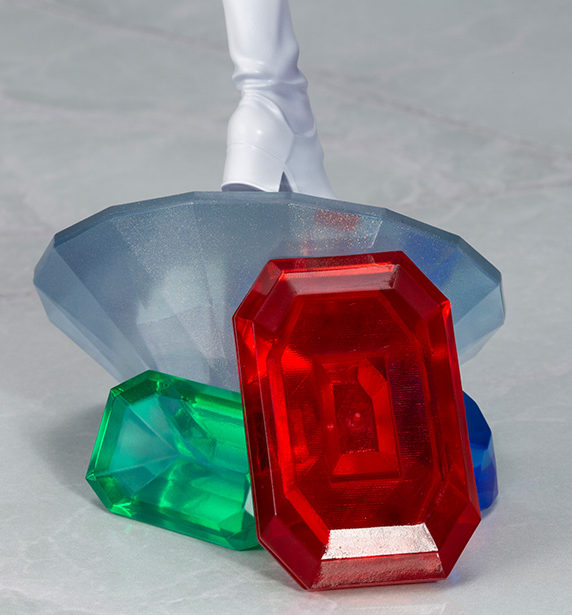 The polished diamonds and jewels at Felicia's feet are a clever idea for a base, and I like the creativity. I fully expected this sort of whimsical base to divide fans somewhat, but I really haven't heard much negativity toward this piece at all. Good job, Koto.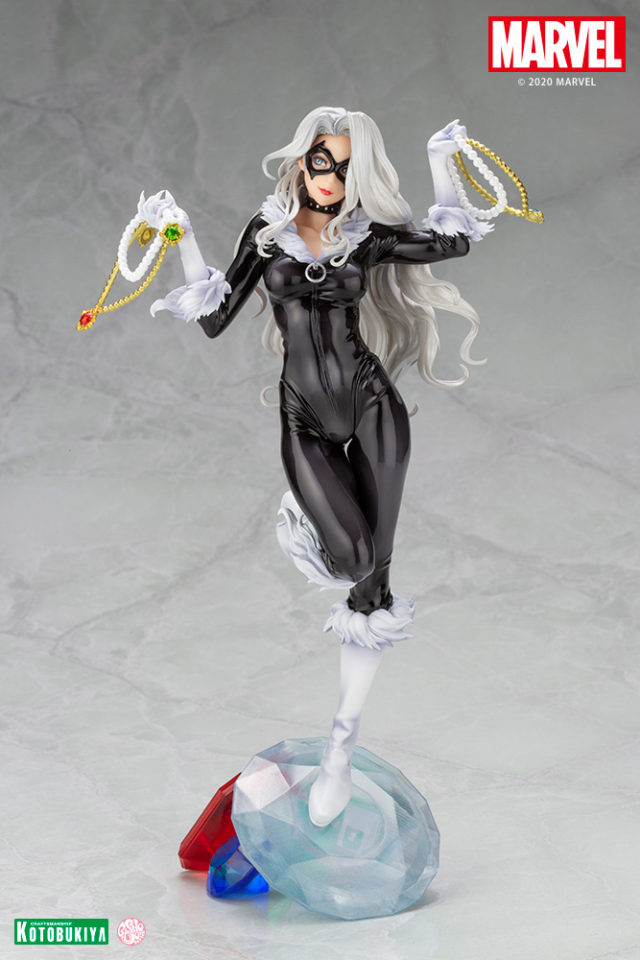 The Kotobukiya Black Cat Steals Your Heart Bishoujo Statue is now up for order, and is scheduled to ship out at the start of 2021. EE has her priced at $10 off and offers free shipping, so that's where I have her reserved myself. BBTS has the same base price, but you will have to pay a few bucks shipping ordering from there.
Any opinions on Kotobukiya's revisit of Felicia Hardy, Marvel collectors? Do you think Koto has upped their Bishoujo game over the course of the last decade—and if so, do you find the improvements worthwhile enough to draw your dollars at the escalating price-point for the line?
The post Kotobukiya Black Cat Steals Your Heart Bishoujo Statue Photos & Order Info! appeared first on Marvel Toy News.