It's been almost a full year now since the most recent Kotobukiya Marvel Bishoujo statue took the stage (the Black Cat Steals Your Heart figure), but Koto is finally back at it again with an all-new addition to their long-running PVC figure lineup! Designed by Shunya Yamashita and sculpted by TSUBAME, former X-23 Laura Kinney is back with a new costume and codename: the Kotobukiya Bishoujo Wolverine Laura Kinney statue is now up for order! Laura has grown up and succeeded Logan as Wolverine–will her new Bishoujo succeed the old X-23 one in your collection?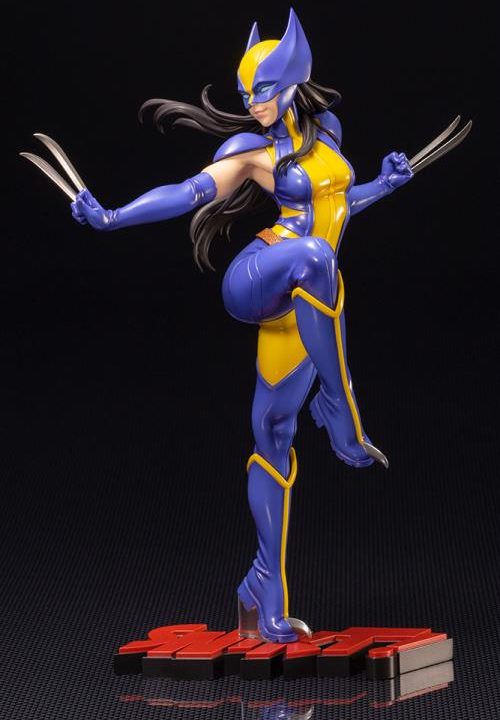 When Kotobukiya first released their X-23 Bishoujo statue (plus its eventual SDCC Exclusive X-Force variant) back in 2012, Laura Kinney was a character that was just starting to become familiar to those who weren't hardcore comic book readers. It was a great-looking piece, and remains one of my favorite Marvel Bishoujo statues to this day.
But a lot has changed in the last decade, and X-23's popularity has really skyrocketed following her appearance in the Logan movie and her increased notoriety in the comics—including her taking on the moniker of Wolverine for herself. So it seems pretty appropriate that the same week Laura joins the first official Krakoan X-Men team in the comics, Koto is launching this Bishoujo Wolverine statue of her!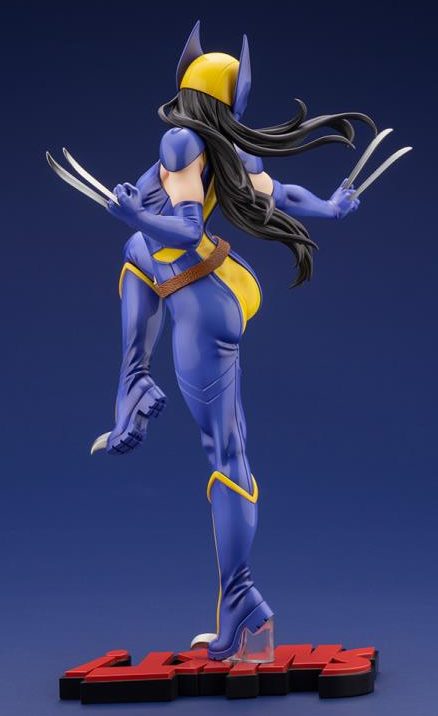 When I saw the first photos of this figure earlier this week, I was initially very put off by several things about it. But as I've seen more images in higher quality and from different angles, I'm liking this piece more than I thought at first. In contrast to the crouched pose of the old X-23 statue, this 9.5" Laura Kinney Wolverine Bishoujo is in a dynamic, battle-ready pose with one knee held aloft in the air.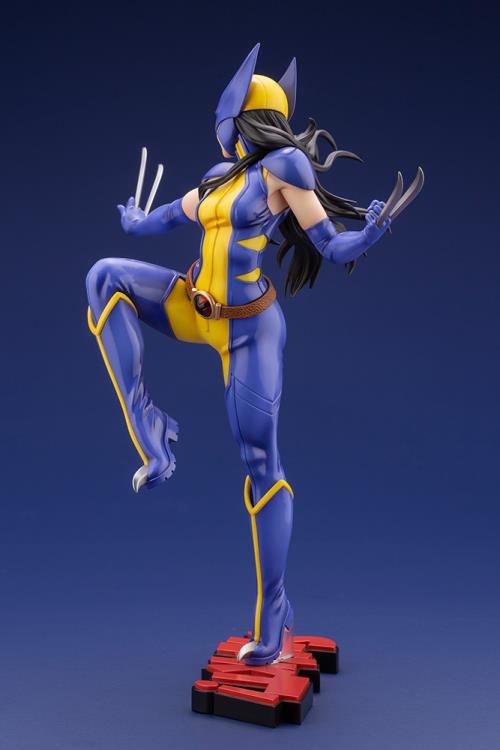 This looked (and looks) awkward to me from a head-on view, but I think the pose seems more suitable once you've seen her from the side or angled. I still think that it's a little odd, but I can live with it. I'd be lying if I said I didn't prefer the natural crouch of the original X-23, though.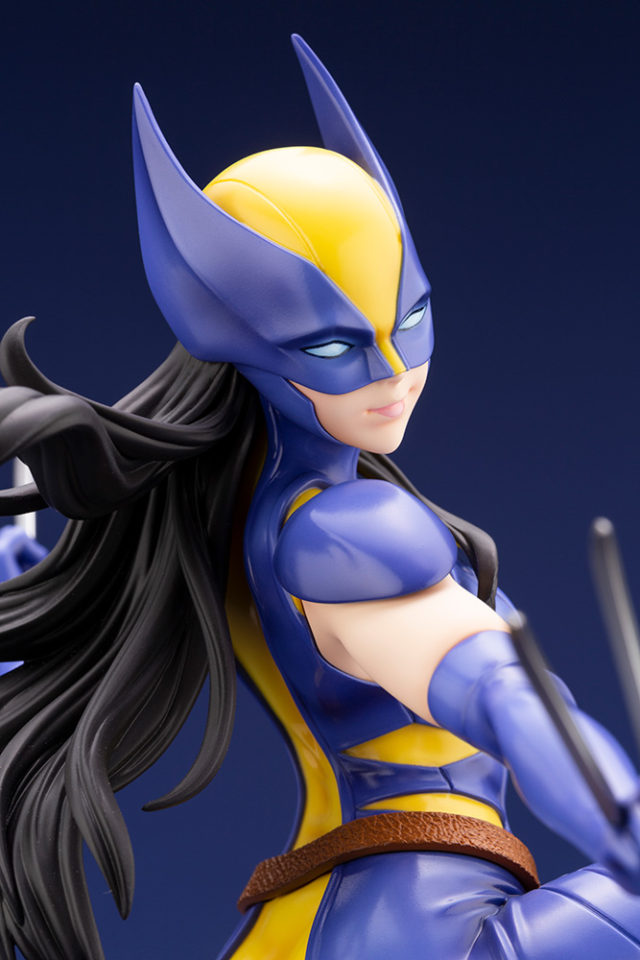 The gloss on the costume gives it an appropriately leather-like look, and X-23 Wolverine's flowing black hair is a highlight here.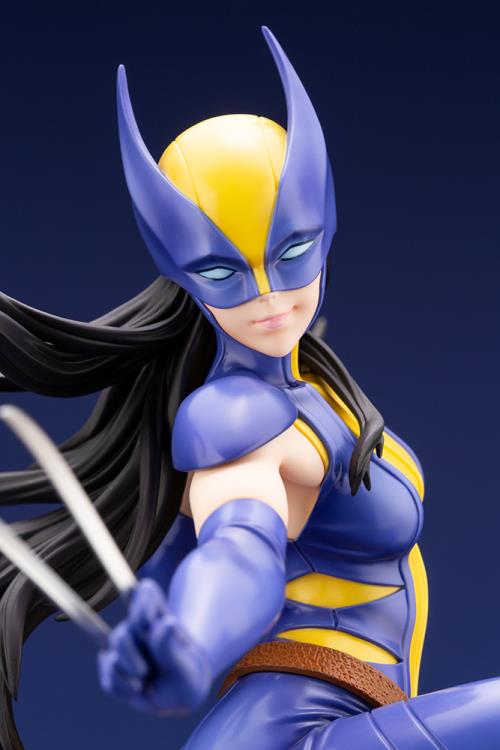 The default masked head for the Bishoujo Wolverine figure has a warm smile as the expression, which I have a bit of a hard time dealing with, as I don't think of Laura as having that kind of personality. I might have preferred a confident smirk myself, but the original X-23 statue also had a smile on its face, so I can't complain too much or be too surprised that this one does as well.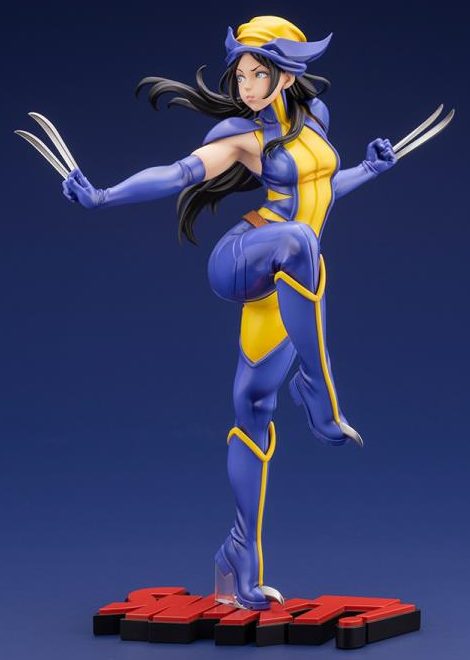 Luckily, this time out we also get an alternate interchangeable head, which has the Wolverine mask pulled off and Laura Kinney's fully unmasked face showing.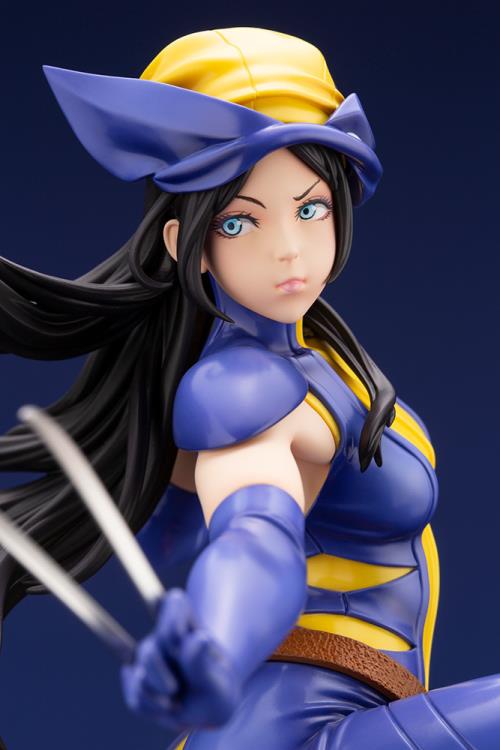 This unmasked portrait is superior, in my eyes. I like that you can make a variety of interpretations about what she's thinking or feeling, and the expression here just has a more natural feel to it as a fit for the character. The more neutral expression is also really cute!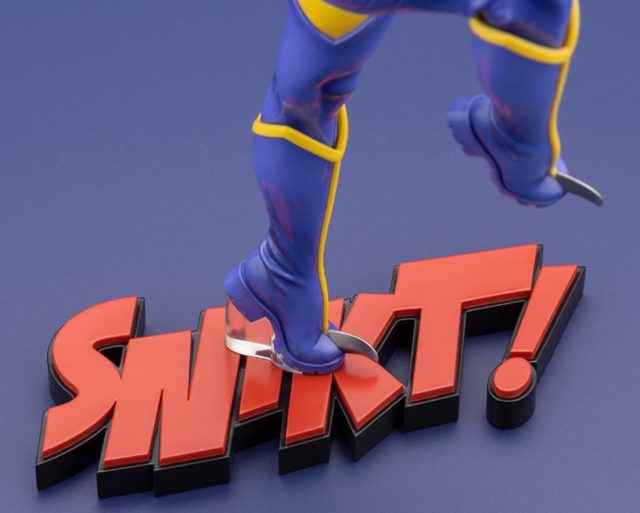 The base here is literally a "SNIKT!" sound effect. That seems a little peculiar to me since none of the other Marvel Bishoujo statues are posed atop a word, but it doesn't really distract or bother me too much. I'd be just as happy with a clear circular base, but no biggie.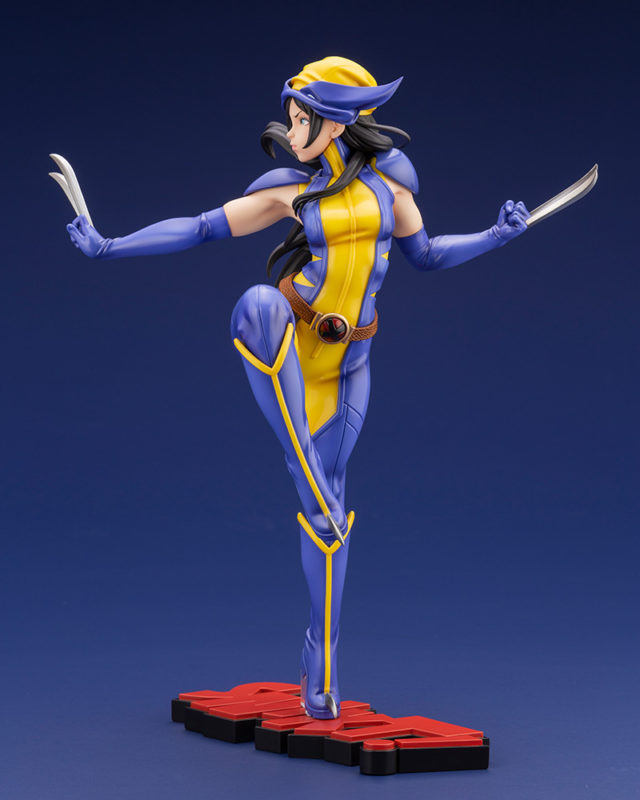 One thing that does trouble me is the price on this, though. Wolverine has the same $129.99 MSRP as the much more elaborate Phoenix and Dark Phoenix Bishoujos, and is notably more expensive than the recent Domino and Black Cat ones as well. Prices have gone up industry-wide for sure, but 130 bucks is still a lot to swallow for what is a relatively simple and basic sculpt.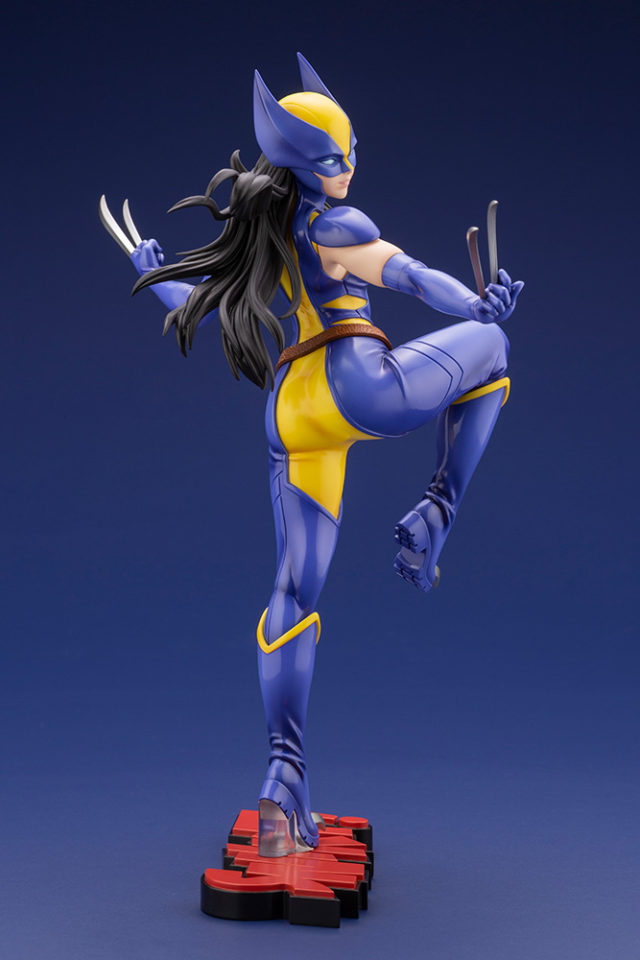 The great extra head included certainly helps to make this feel like a better value, but it would still be much easier to accept this at a cost of 20 dollars cheaper. Alas, the days of lower-priced Koto PVCs seem to be quickly nearing an end (if we haven't seen the end already).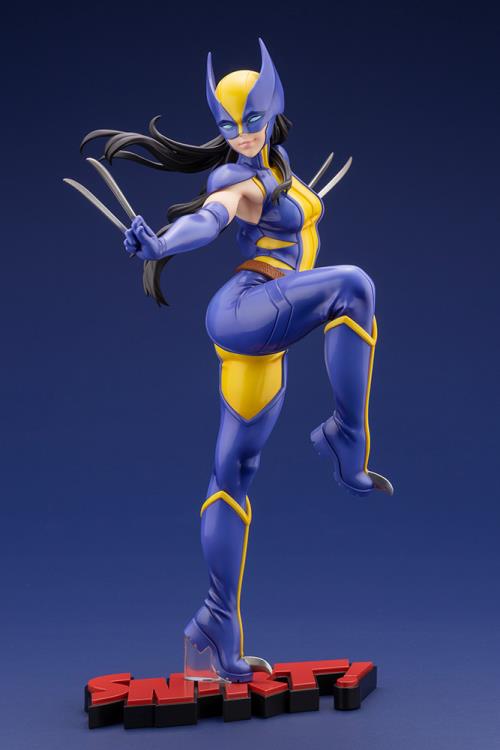 The Kotobukiya Wolverine Laura Kinney PVC statue is now up for order, and is scheduled to be released in early 2022. She's a penny more at Sideshow and you'll have to pay shipping from there or BBTS, so my recommendation is grabbing Laura from EE with free shipping and the same MSRP if you want her. None of the latest Bishoujo Marvel statues have been swift to sell out, though, so you likely have some time if you're deliberating on this piece.
How do you like this latest Koto Laura Kinney statue, Wolverine fans? Are you okay with the trending upward price-point on this Bishoujo series, and is this grown-up X-23 bound for your shelf?
The post Kotobukiya Bishoujo Wolverine X-23 Laura Kinney PVC Statue Up for Order! appeared first on Marvel Toy News.