While it didn't exactly shatter all-time box office records in the manner that other recent Marvel Studios movies have, "Ant Man and the Wasp" had a pretty solid opening week (at least, as far as the potential of the titular characters goes). And so, while Scott Lang may never be an 'A'-List character like Iron Man, this is still the ideal time for marketing his merch—and Kotobukiya is ready to do just that! The Marvel ARTFX+ Ant-Man is now up for order—and hey, you even get mini Ant-Man and Wasp figures with it! Is it worth modern Koto prices…?
While I was part of the contingent of people who found the first "Ant-Man" movie to be pretty tedious to slog through, the MCU version of the character has really grown on me since and I ended up really enjoying "Ant-Man and the Wasp" when I saw it last week. So the time was definitely right for some high-end company to hit me up with some fancy Ant-Man figures and statues.
Unfortunately, the only major releases I've seen for the movie are the spectacular Hot Toys pair of figures, DST's Ant-Man and the Wasp Gallery statues, and a couple Marvel Legends. But Koto at least had a new comic-based Ant-Man ARTFX+ ready to solicit this week. Does it scratch my Scott Lang itch…?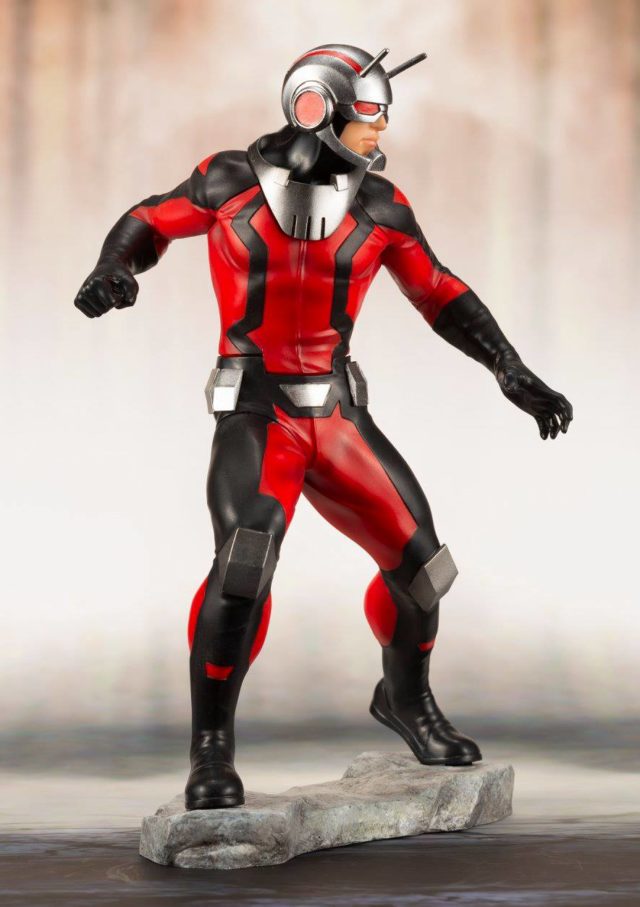 For the most part? Yes, it does. Koto nailed this iteration of the Ant-Man costume perfectly and gave their authentic take on the costume a perfect amount of sculpting details and a pose that actually feels like it has some energy, despite being a "just standing there" pose. I like it!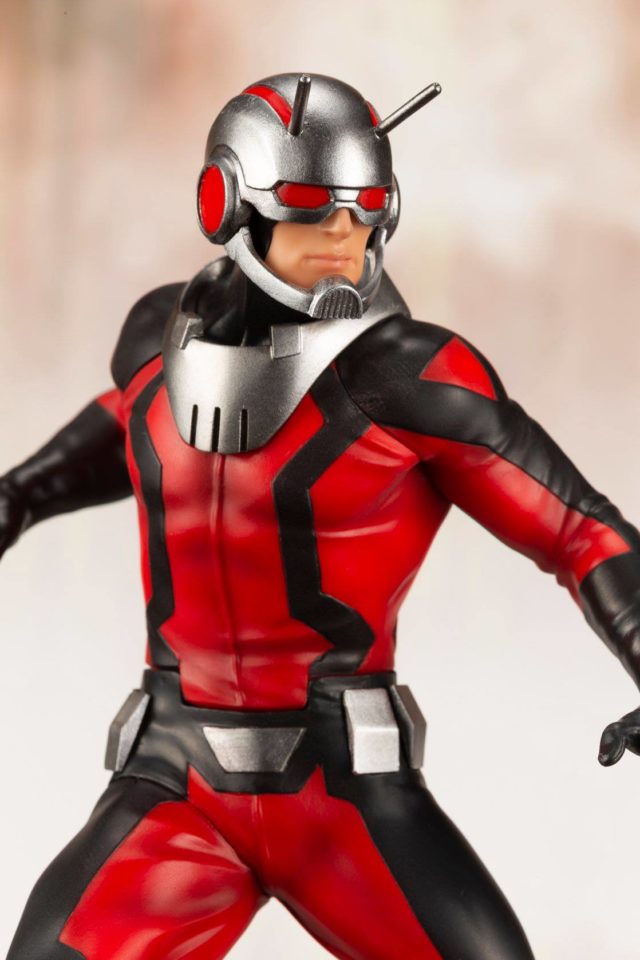 Even so, I'm a bit disappointed Kotobukiya have Ant-Man such a neutral expression. I was really pleased with the Marvel Legends Scott Lang Ant-Man figure that we got in this year's two-pack with Stinger, which gave Scott a personality-rich grin, so seeing this $85 statue of the character looking so stone-faced is a bit dull.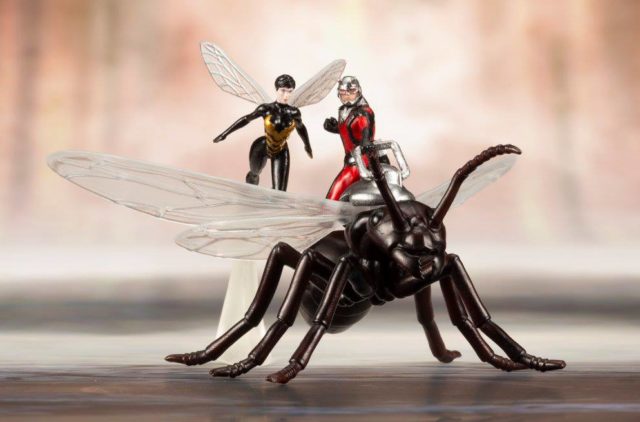 The lack of personality may be made up for by the extras this ARTFX+ Ant-Man comes with: a rocky terrain base (which I FAR prefer to the old black rectangle bases) and two minifigures: Ant-Man on Flying and a classic Wasp.
Obviously these minis have a dearth details compared to your typical ARTFX+ 1:10 scale figure, but they'll add a little something extra to an ARTFX+ display—particularly Wasp, who otherwise isn't available in ARTFX+ form at all.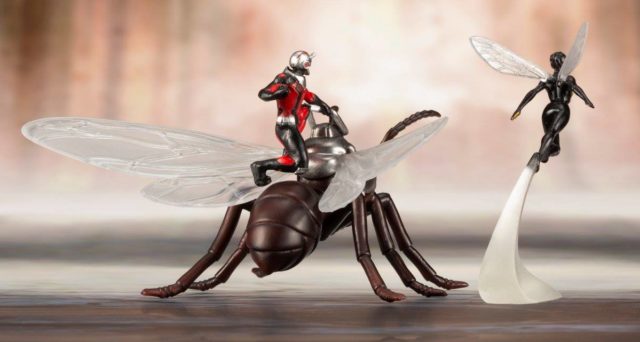 The other real con to this Koto Ant-Man figure, in my opinion, is the ever-increasing Kotobukiya retail price. While this ARTFX+ line started out with most statues retailing for $50-$55, the price has been creeping upward each year, and now typical figures cost as much as $85.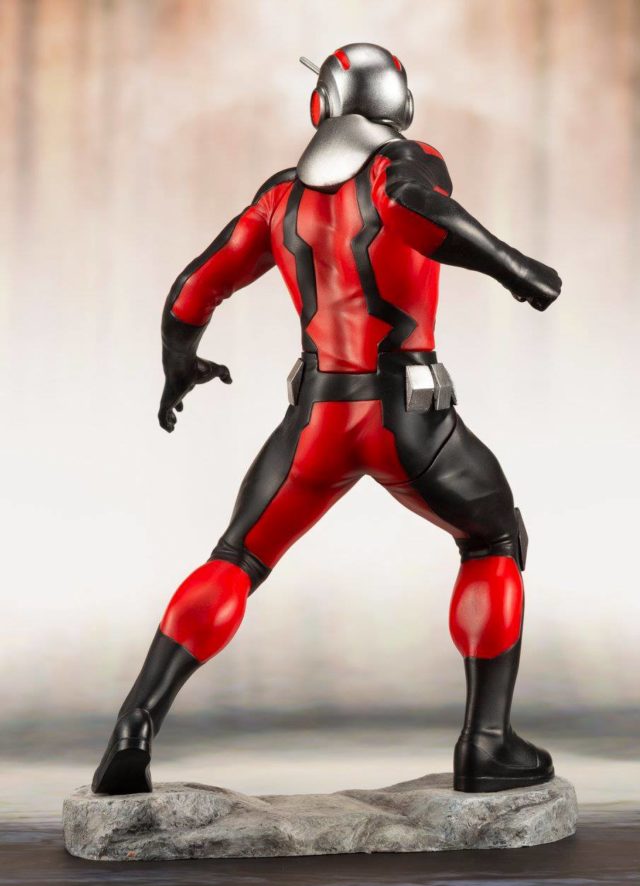 Now, while I'll admit that I think the mini Wasp and Ant-Man figurines are a nice bonus and I like the rocky terrain base, it's nearly-unthinkable to me that this is an $85 PVC figure of Ant-Man.
At this point, Diamond Select is doing larger, more dynamic, and better-detailed PVC figures in their Marvel Gallery line (in my opinion). The 9" scale DST Ant-Man and Wasp movie figures look superb—and I can buy both for the same cost as this 7" Ant-Man figure. At some point, I think these high prices are really going to kill Koto's line if they're not careful.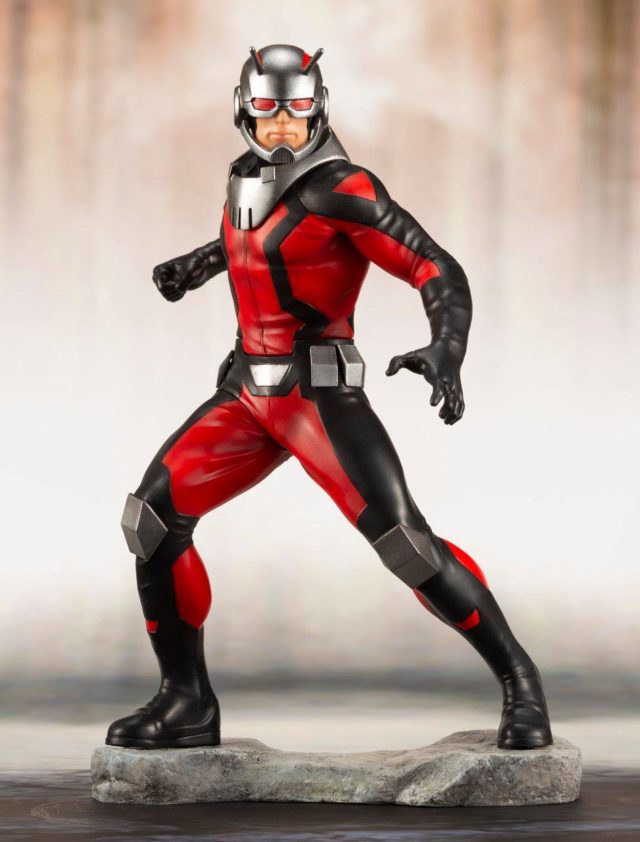 The Kotobukiya Ant-Man & Wasp ARTFX+ Statue set is now up for early, and is scheduled to ship out in early 2019. BBTS is offering the set on pre-order for $5 off, which brings the MSRP down to a slightly more palatable range. Even so, with the pricing on this series being what it is, I think I'm going to gamble and hope for a better deal on this figure down the road personally.
Are you on an Ant-Man and the Wasp high after the new movie, Marvel collectors? Are you considering snatching up this comic-based Kotobukiya Avengers set for your collection, or does the modern comic book style (or the modern high price tag) keeping you away?
The post Kotobukiya Ant-Man and the Wasp ARTFX+ Statue Up for Order! appeared first on Marvel Toy News.