Hasbro and NTWRK, North America's premiere livestream shopping platform, today announced the first TRANSFORMERS collaborative music-inspired item – the J Balvin Mash-Up, J Balvintron 3-Pack ($69.99, shipping October 1, 2021). Hasbro and NTWRK have partnered with J Balvin, one of the most influential and successful Latin artists, to bring this truly special blend of music-inspired toy and "More Than Meets the Eye" worlds together for fans.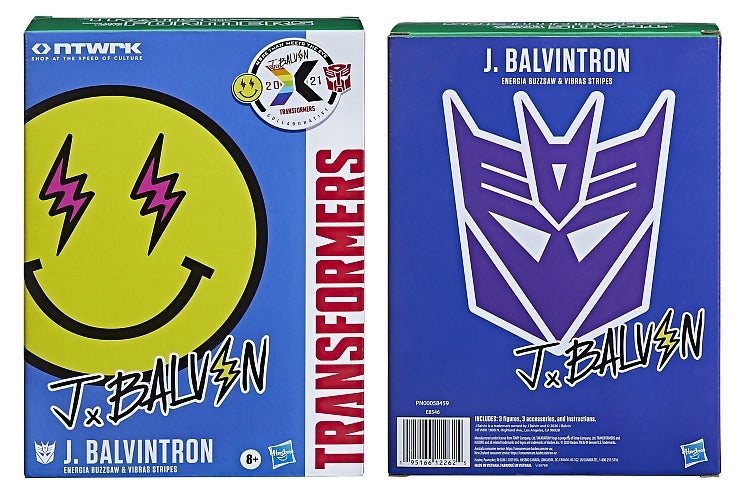 Sound waves combine in this TRANSFORMERS-J Balvin mash-up pack! "Reggaeton's global ambassador" joins the DECEPTICONS as the TRANSFORMERS robot, J BALVINTRON. This DECEPTICON wields the power of rhythm to crush his enemies!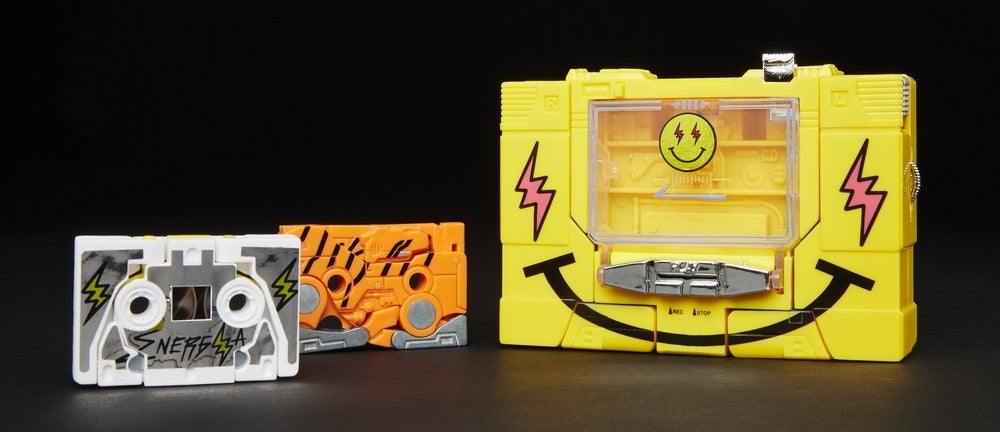 The 7-inch tall Soundwave-inspired figure converts into cassette player mode in 6 steps and features deco and details inspired by J Balvin – including packaging inspired by J Balvin's rainbow color scheme and his iconic smiley face icon with lightning bolt eyes. He comes with two mini cassette figures, with deco inspired by albums "Energia" and "Vibras". The Energia Buzzsaw converts to condor mode in 4 steps, and Vibras Stripes converts to tiger mode in 3 steps. The figure also includes a blaster accessory and two rainbow blast effects.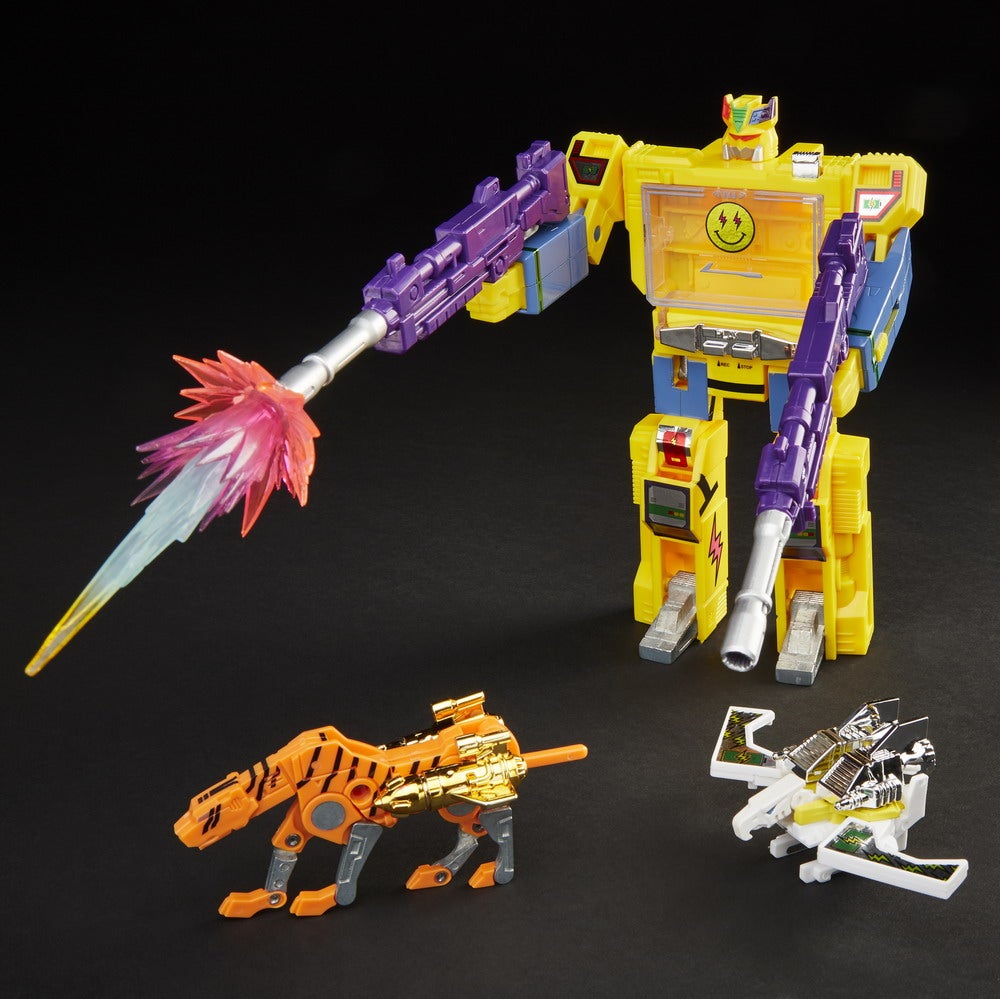 Balvin, who is a diehard TRANSFORMERS fan and watched the classic G1 animated series as a kid, had a huge part in making this unique collaboration happen. From his love for tigers, which inspired one of the mini-cassette figures with a strong big cat resemblance, to naming the figure J BALVINTRON.
The NTWRK platform that has brilliantly developed a new form of e-tail – selling products via bite-size video broadcasts and episodic content – will premiere an animated stop motion video highlighting J BALVINTRON converting and an interview with TRANSFORMERS team designer to give fans a behind the scenes, detailed look at the figure, before debuting for sale.
---