Mark your calendar – Hasbro just announced they are bringing back the Power Rangers Lightning Collection Mighty Morphin Dragon Dagger for a second run! The Dragon Dagger will be available for pre-order on HasbroPulse.com and fan channel retailers nationwide on November 1, 2021.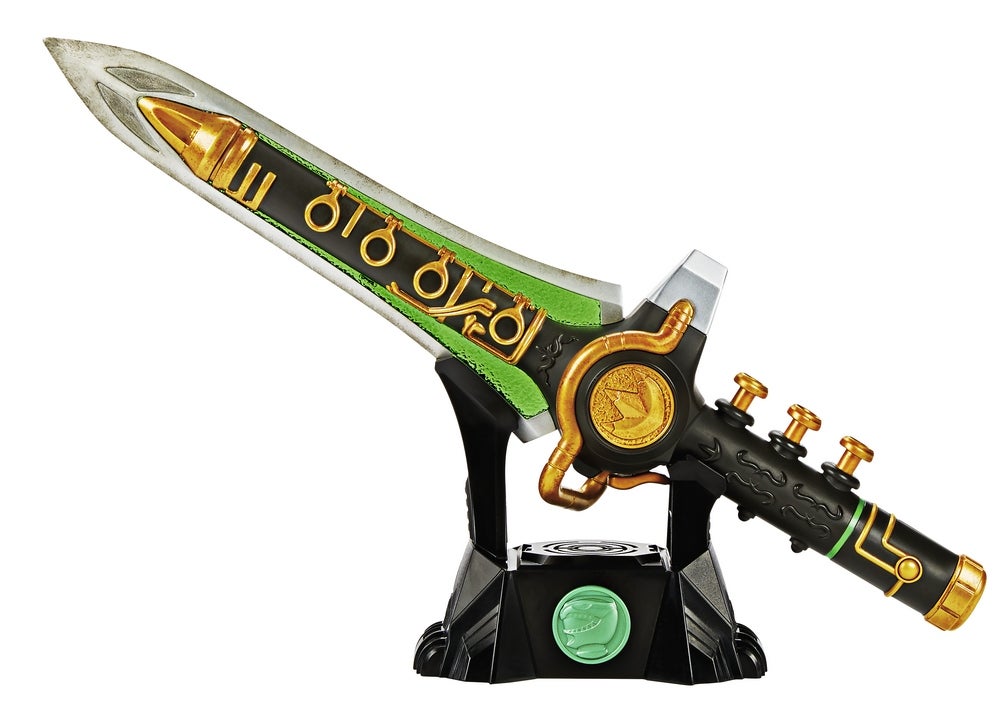 POWER RANGERS LIGHTNING COLLECTION MIGHTY MORPHIN DRAGON DAGGER
(Ages 18 years & up/Approx. Retail Price: $59.99/Available: November 1, 2021)
Hasbro's premium LIGHTNING COLLECTION is going beyond its premium line of figures with role play products like the POWER RANGERS LIGHTNING COLLECTION MIGHTY MORPHIN DRAGON DAGGER, the world's most memorable trumpet knife, aka flute sword! Tommy Oliver used the Dragon Dagger to call the powerful Dragonzord from the sea, and he never even had to move his mouth! With this MIGHTY MORPHIN DRAGON DAGGER collectible, fans can play some sweet synth tunes, mix up the music in remix mode, or display this epic piece of POWER RANGERS history on their shelves. Ever imagined putting a trumpet knife up to your metallic helmet lips, pressing some buttons, and calling an ancient and powerful zord from the depths of the ocean? Well now you can… still imagine it, but while holding a screen-inspired replica of the iconic flute sword itself, the Dragon Dagger! Inspired by the weapon/instrument from MIGHTY MORPHIN POWER RANGERS, this collectible features lights and sounds with premium paint and decorative details inspired by the show, along with button-activated light and sound effects including the classic Dragonzord call. Go Go Power Rangers!
[See image gallery at www.figures.com]
---