As previewed during "Inside Iron Studios Day" (see our story HERE), Iron Studios an impressive statue based on the Dungeons & Dragons fantasy role-playing license. Standing an imposing 22-inches tall and 22.5-inches wide, the Tiamat Battle 1/20 Demi Art Scale Statue captures the heroic adventurers from the 80's D&D animated series facing off against the mother of all dragons – Tiamat!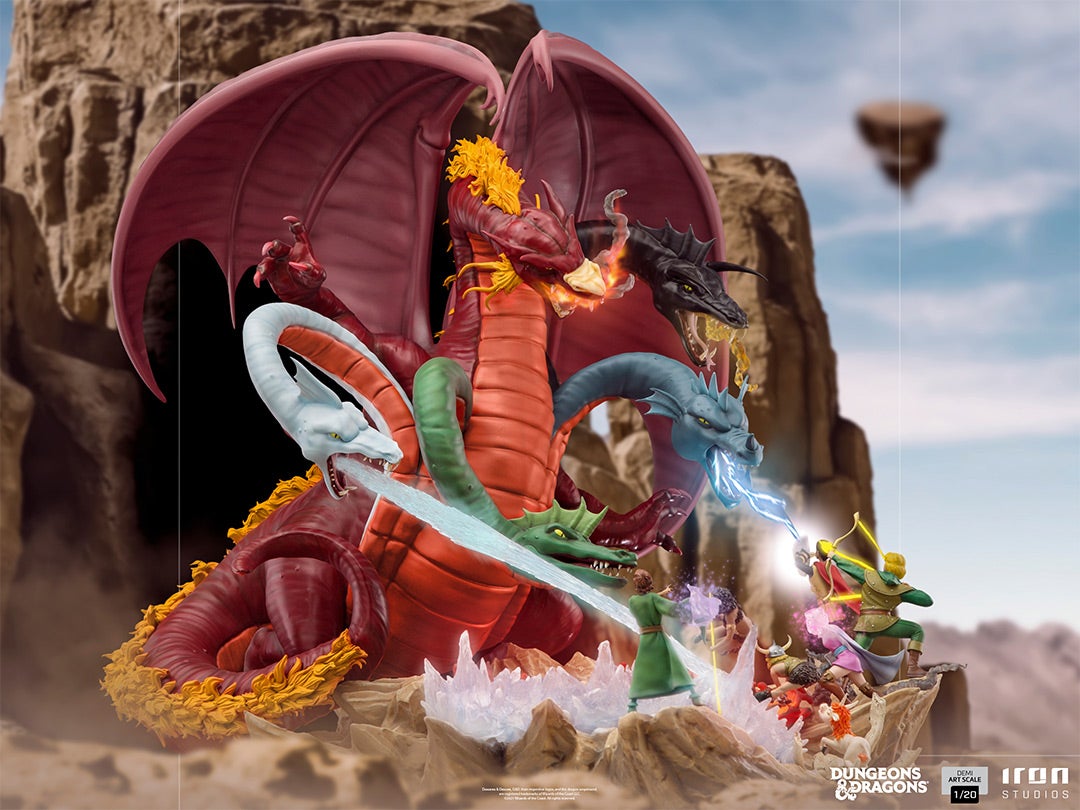 The mighty monster has five heads with different colors and powers. The main head is red, this being the only one that speaks, and it also expels fire flames. On the right is the white head, which fires freezing rays, and the green head, whose power is a breath of poison gas. On the left side is the black head, which throws acid, and the blue head, capable of emitting rays.
Scheduled for release during the second quarter of 2022, the Tiamat Battle statue is priced at $1399.99. Check out more photos of this epic sculpture in our gallery below!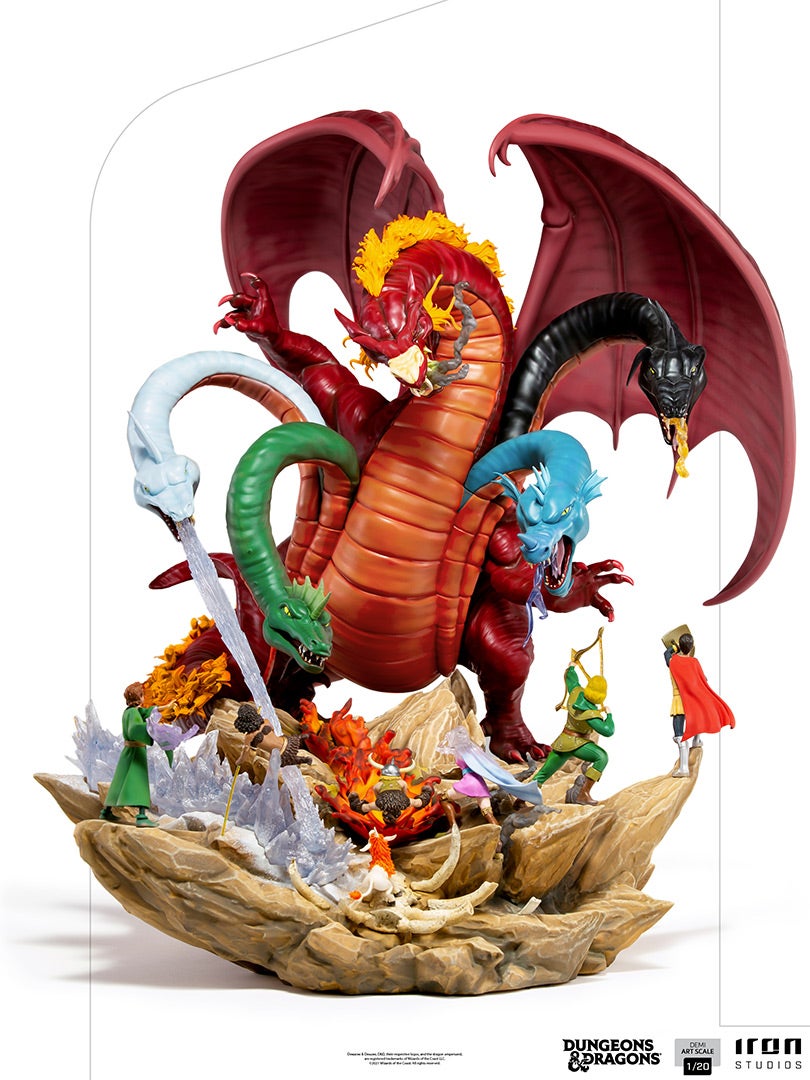 [See image gallery at www.figures.com]
---