Earlier this weekend I talked about the new wave of Funko Avengers Infinity War POP Vinyls, the latest entries in a line beloved by tens of millions for its low-priced, super-deformed, space-saving Figures. Today, I'm going to talk about the antithesis of Funko POPs—humongous, ultra-realistic, limited-edition, crazy-expensive resin statues! You guessed it: it's time to talk about the 1:4 Iron Studios Thanos and Iron Spider statues that are now up for order!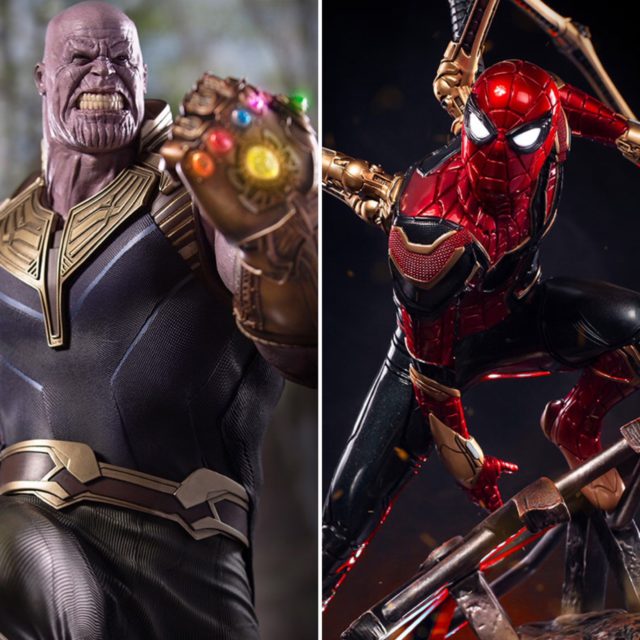 When the Brazilian-based manufacturer Iron Studios announces a few months back that they'd be making quarter-scale statues from Avengers Infinity War, I sat up and took notice. I've been raving about their outstanding 1:10 scale Battle Diorama Series (BDS) statues for the better part of a year now, and I consider their 1/4 Age of Ultron Captain America to be the best piece of movie Captain America merch ever made.
So when I heard Thanos and Iron Spider were on the way, both seemed like a surefire sale to me. With the keyword being "seemed".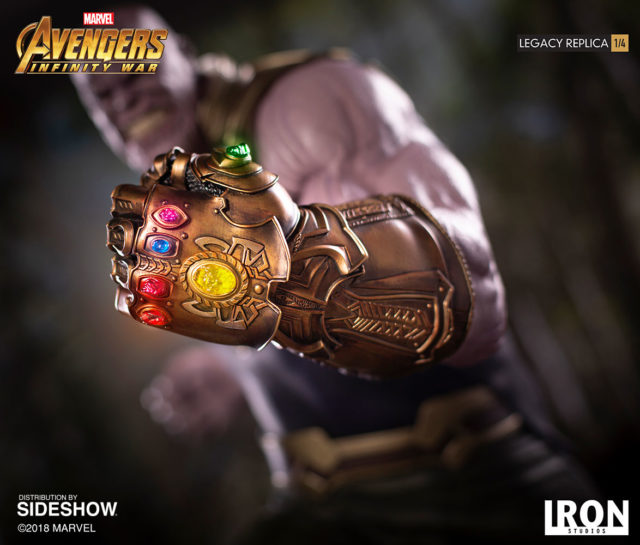 Even though both the 1/4 Thanos and Iron Spider Spider-Man Iron Studios went up for order at the end of the week, I haven't pulled the trigger on either yet. Why? Because they're just too dang expensive (even for me).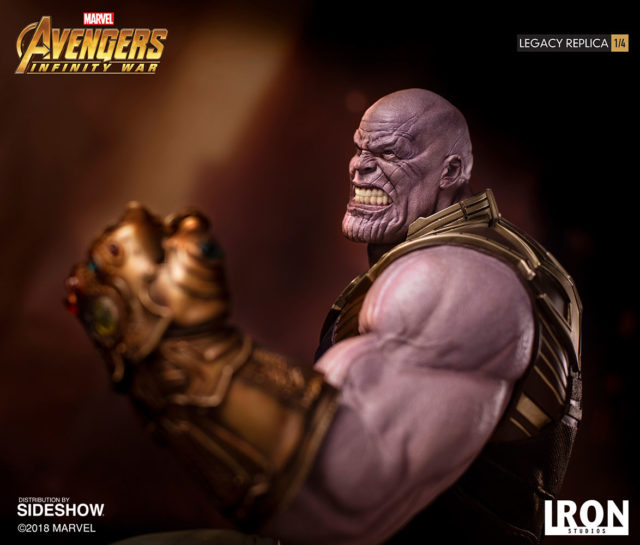 Both of these statues are absolutely drop-dead gorgeous showstopper pieces—but they're also among the highest-priced 1:4 Marvel statues ever made available for the US market.
The Iron Studios Thanos 1/4 Legacy Replicas Statue is a straight-up masterpiece. Standing 28.5" tall and featuring an insanely detailed sculpt and an LED light-up Infinity Gauntlet, this Thanos Statue is one of the coolest movie statues I've ever seen.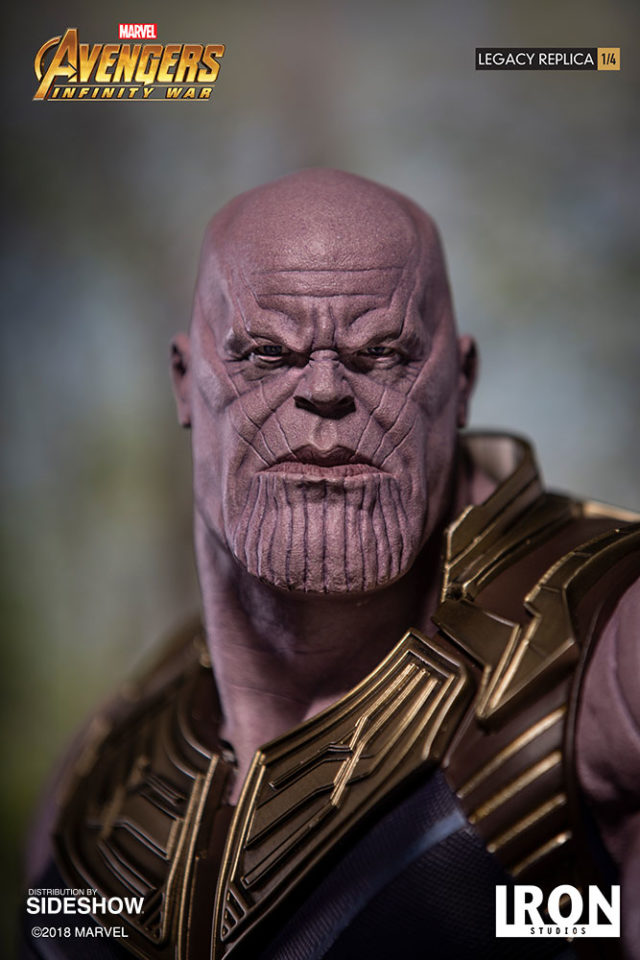 …But he's also $1000 plus shipping. Rising production costs are definitely a major issue in the statue world, but I'm not sure we're at a place where many Marvel collectors are comfortable forking over $1K for a statue (that isn't on a throne).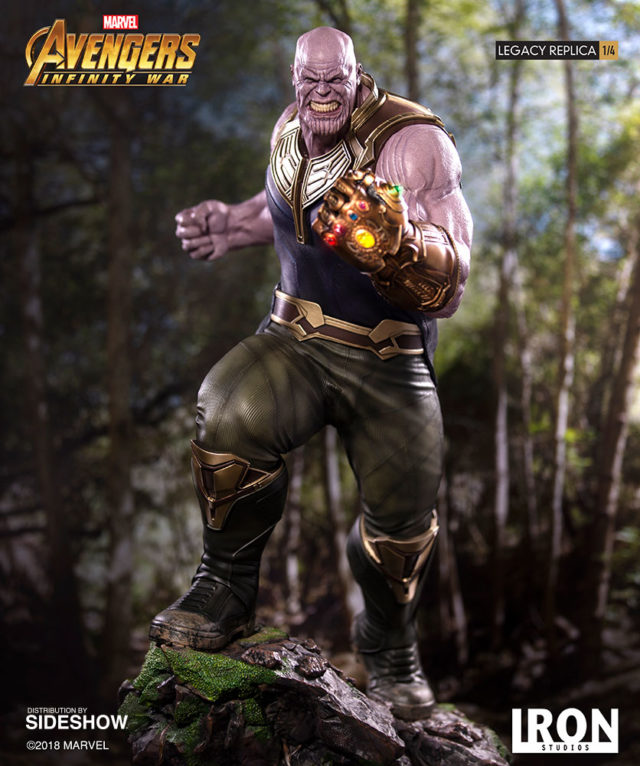 For most collectors, this is a piece that's instantly unobtainable, no matter how huge or spectacular it may be.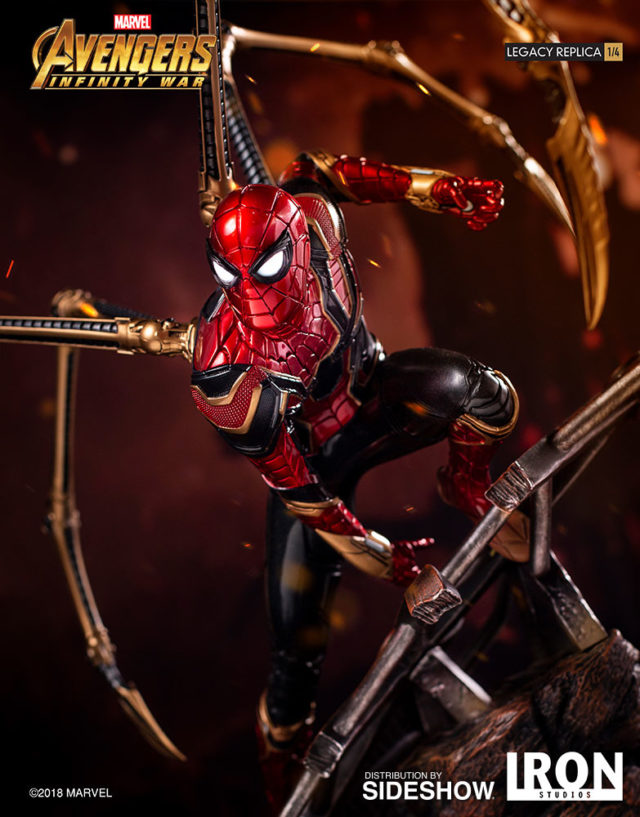 The Legacy Replicas Iron Spider Statue is along the same lines, although to a less extreme extent with its more "affordable" $800 price-tag.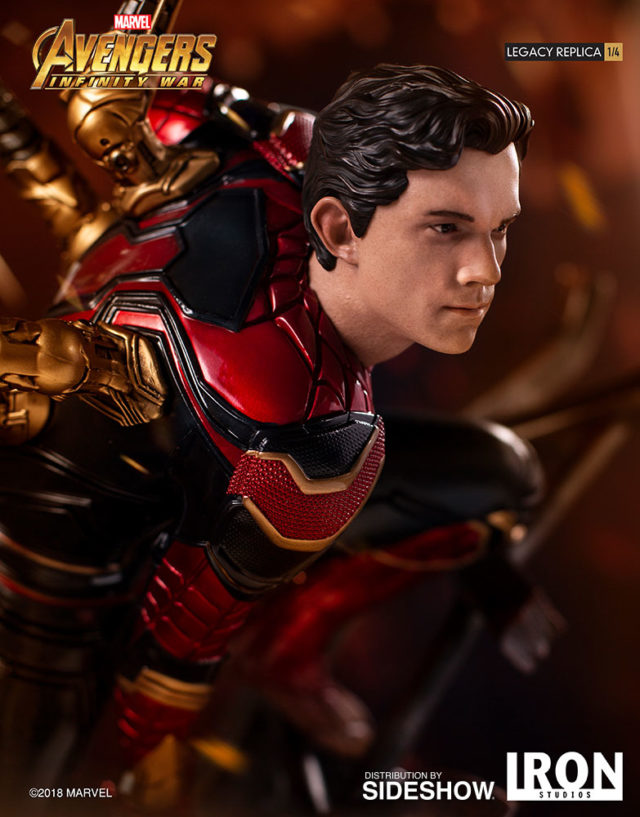 The Iron Spider Spider-Man 1/4 features light-up eyes, a gorgeous metallic sheen on the paint, an interchangeable Tom Holland head (which is actually surprisingly good), a very detailed base, and four dynamically-posed mechanical arms.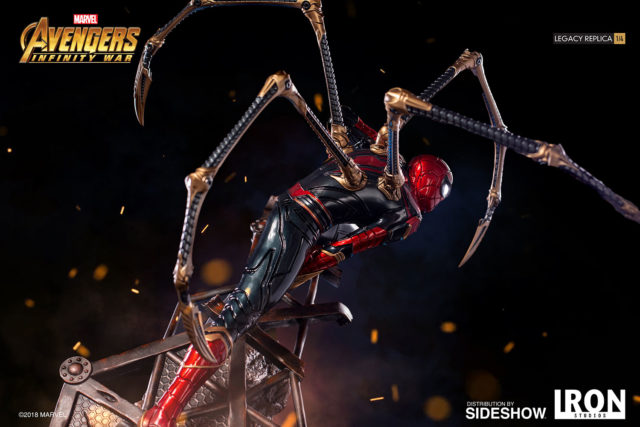 But as beautiful as this 25" Iron Spider is, is it worth $100 more than the jaw-dropping Prime 1 Studio Spider-Man 2099? Most people would probably say "Nope!", which is why I feel I'm hearing little buzz about a Spider-Man statue that otherwise should be a real statement piece.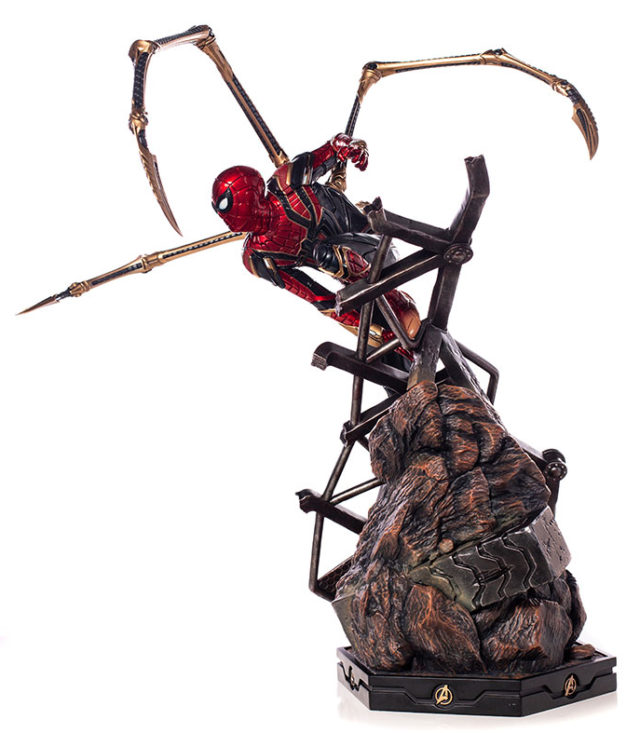 I'm not saying I'll never buy a statue that costs $800 or more—but that would be an extreme rarity for me. Regular purchases of that sort of extravagance just aren't feasible for the vast majority of collectors out there (including me).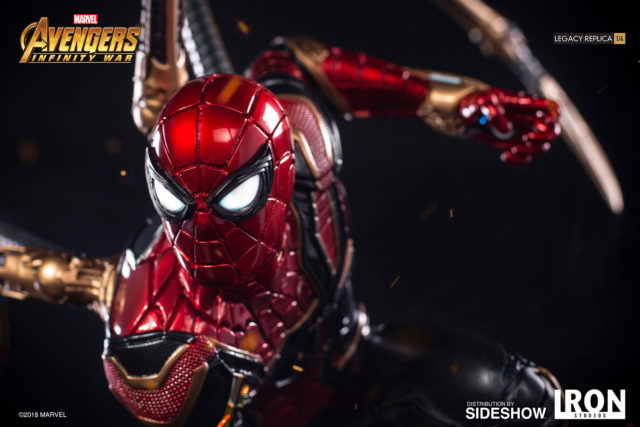 I hadn't really intended for this article to turn into a rant about modern statue pricing, but that's the primary thing on my mind about these two pieces: the fact that they're two absolutely perfect pieces—that I haven't (and almost certainly won't) pull the trigger on because of their pricing.
Personally, I feel that the ultra-high-end statue market is getting very close to a point where the bubble is going to burst: there's only a limited number of people out there with the resources to shell out $800 and up for high-end statues–and a good percentage of those collectors are starting to run out of space. I hope these beauties do well for Iron Studios, but I have genuine concerns that they'll perform below expectations due to the current state of the market.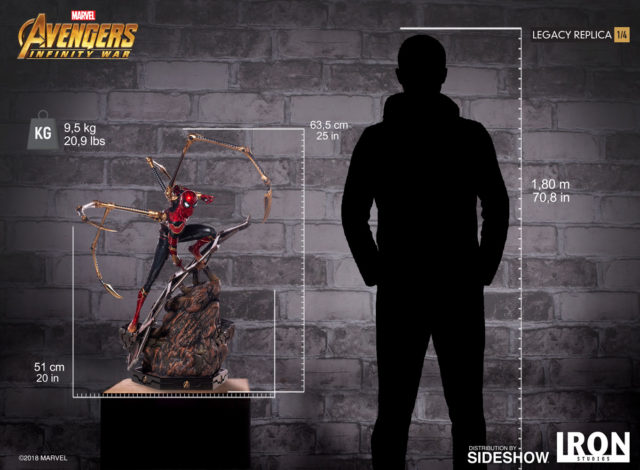 The Iron Studios Infinity War Iron Spider and Thanos statues are now up for order, and are scheduled to be released in Q2 2019. Sideshow Collectibles is the retailer of choice to secure these from, as they're charging $80-$100 less each on Iron Spider and Thanos (yikes)! Iron Studios has a solid track record lately of getting pieces out on time, so I wouldn't expect any significant delays on this duo.
Sound off, statue collectors! I know I've been talking a lot about increasing prices the last few months, but what are your thoughts on 1/4th scale statues priced at $800-$1000 like these movie pieces? If you're not buying these polystone figures because of the cost, at what price-point (if any) would you have been interested in them?
The post Iron Studios Infinity War Thanos & Iron Spider 1/4 Statues! appeared first on Marvel Toy News.