"I am… Iron Man. *SNAP*" is likely to go down as one of the most legendary climactic moments in not just superhero movie history, but in cinematic history as a whole. And a moment like that… deserves to be captured in high-end collectible form! Hot Toys solicited their final battle Iron Man such scale figure last month, but for those who don't have $450+ to blow on a 12" figure, now there's an alternative: the resin Iron Studios Endgame "I Am Iron Man" Statue is now up for order!
I'm way too deep into the Hot Toys Movie Masterpiece Series to get out of the water before their Battle Damaged Iron Man Mark 85 sixth scale figure, but I know that there's a huge portion of the collecting world who love this moment from Avengers Endgame, but just can't drop 450 bucks on a foot-plus tall action figure.
Iron Studios clearly realizes that same fact, because they've readied their own "I Am Iron Man" figure as the latest entry in their BDS (Battle Diorama Series) 1:10 Resin Statues line. And at 150 bucks for a resin sculpture, I think the price on this piece will hit the spot for a much bigger slice of collecting fandom.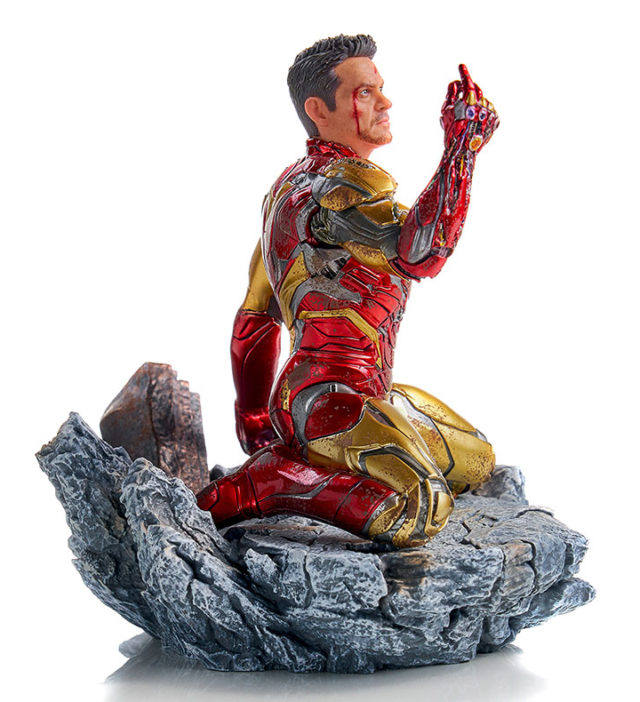 Basically, this is the moment from Avengers Endgame, captured for the first time by any company in Statue form. While the likeness isn't absolutely perfect (its pretty difficult to capture an actor portrait perfectly in 1/10th scale painted resin), I think the resemblance to Robert Downey Jr. is solid and the look of determination and certainty in Tony Stark's eyes is pretty chilling. Love this.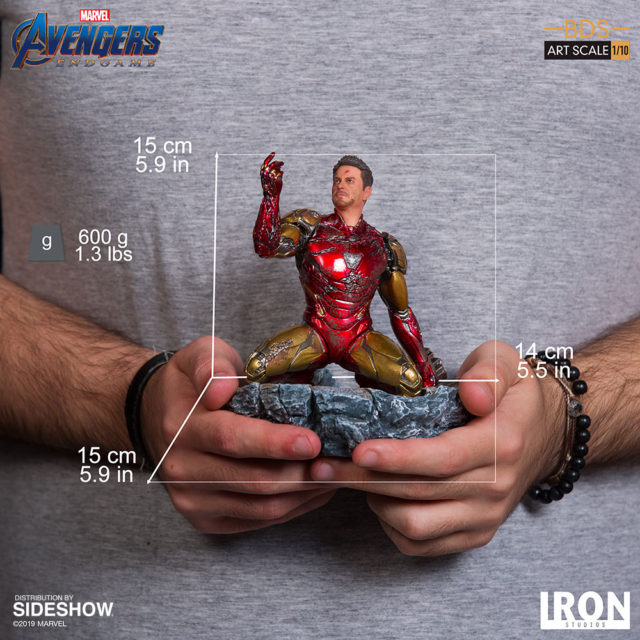 Iron Studios is one of my favorite young, growing companies, as they're bringing high-quality resin statues at value prices to collectors who don't have space for enormous 1/4 and larger statues, and this "I Am Iron Man" Tony Stark looks to continue that trend of quality statues at reasonable prices.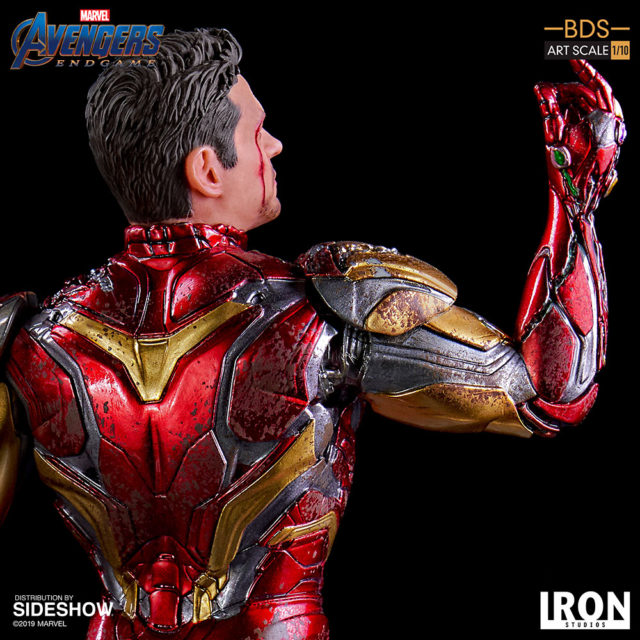 While I for the most part love the value-priced products that Diamond Select Toys puts out, one area where they tend to falter a bit is with Iron Man. As much as I love DST, their Gallery PVC armors tend to look really plastic, and their resin renditions of Iron Man just don't have the right sheen and finish to win my love.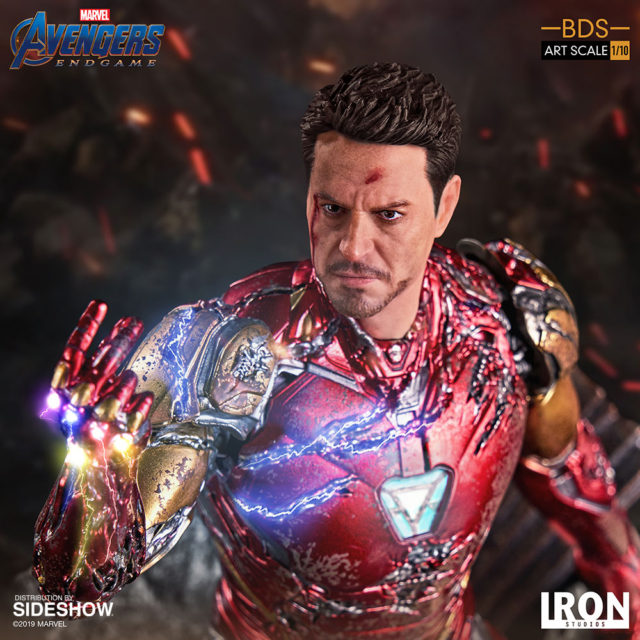 Iron Studios, on the other hand, knows how to do the Marvel Cinematic Universe's most popular character justice. I've purchased several Iron Man BDS 1:10 scale statues over the past few years, and largely due to the metallic automotive paint that Iron Studios uses, they look spectacular. Seriously, if all you've ever had is Hasbro figures of the various armors, you will be blown away by the gorgeous aesthetic on these Battle Diorama Series pieces.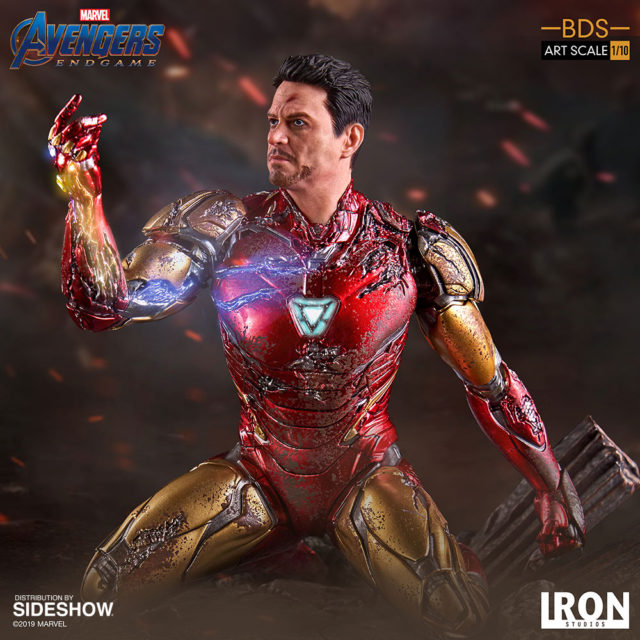 The 1:10 scale Snapping Tony Stark Iron Man Statue is now up for order, and is scheduled to be released in summer 2020. Quite a few Iron Studios BDS statues have sold out lately prior to release, and with this almost certain to be one of their most-demanded pieces ever, I think it might be wise to place a reservation on this if you're sure you're going to want one. I know I've already booked mine for myself.
How well do you think Iron Studios' has captured this epic moment from the Avengers Endgame movie, Marvel collectors? Anyone who's never delved into Iron Studios collecting thinking of popping their proverbial cherry with this piece?
The post Iron Studios "I Am Iron Man" Endgame Statue Up for Order! appeared first on Marvel Toy News.