With the embargo lifted off of Avengers Endgame spoilers, we're beginning to see the full force of movie merch solicitations finally starting to pour in. And perhaps the company most capitalizing on the rollout is a surprise—Iron Studios! After the expansive series of a dozen-plus Infinity War statues they released last year, I wasn't sure we'd see a repeat performance of that magnitude—but the Iron Studios Endgame Rescue, Scarlet Witch, Star-Lord and Doctor Strange BDS statues are all up for order now—with many more characters to come!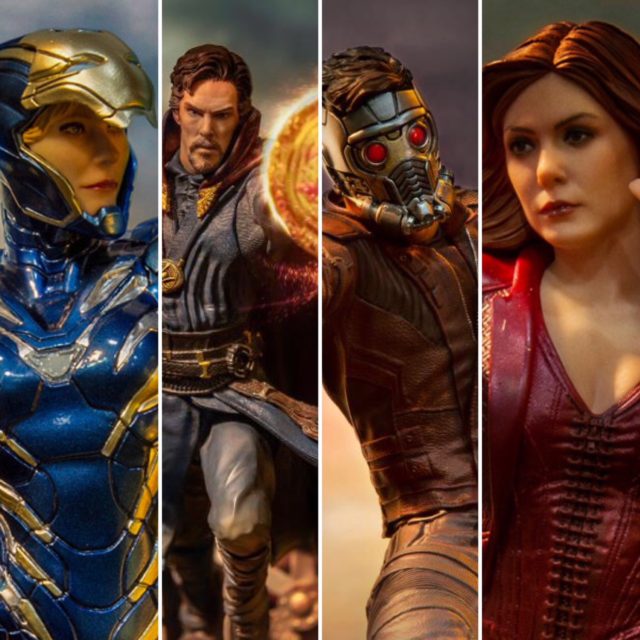 Iron Studios has quickly become the apple of my eye as far as resin Marvel statues go. Their Legacy Replicas line of 1/4 statues is unparalleled for movie accuracy, and their 1/10 Battle Diorama Series (BDS) series is insanely detailed for such a value-priced, space-saving line.
Iron Studios pulled back and didn't really announce any pieces beyond Thanos, Ronin and Nebula prior to the Avengers Endgame movie opening in theaters, so I feared we might only get a small lineup for this movie. I thought wrong! Iron Studios is going all-in with their Endgame BDS, with 9 characters now solicited and 22 total planned for the series!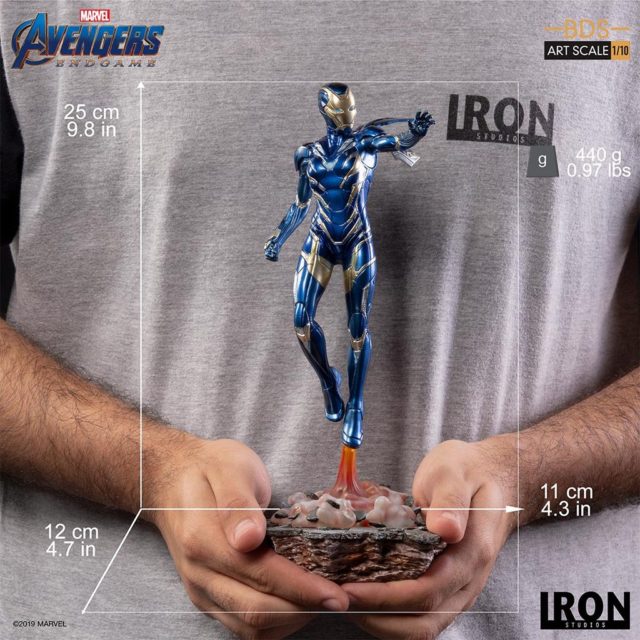 The new announcement that I'm most excited about is a character Iron Studios has never done before in any form: Pepper Potts in the Rescue armor (Iron Man Mark 49).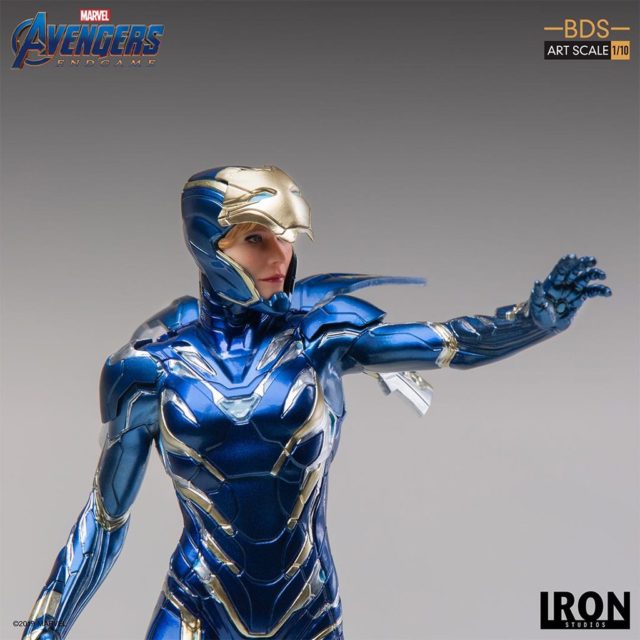 I genuinely thought the civilian Pepper Potts 1/6 figure Hot Toys did a few years back would be the only high-end collectible of the character ever released, but Mrs. Potts is getting new life from her action-packed role in Endgame!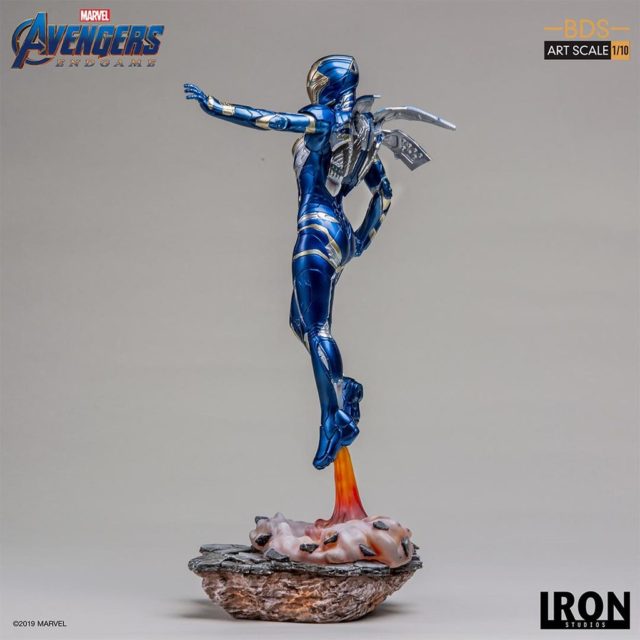 I love the blue and silver colors of the Rescue armor, and I'm grateful that IS is giving us two interchangeable heads (one with faceplate up and one with faceplate down) so we can choose to display Pepper how we like best (which will be with Gwyneth Paltrow likeness showing for me). Love this.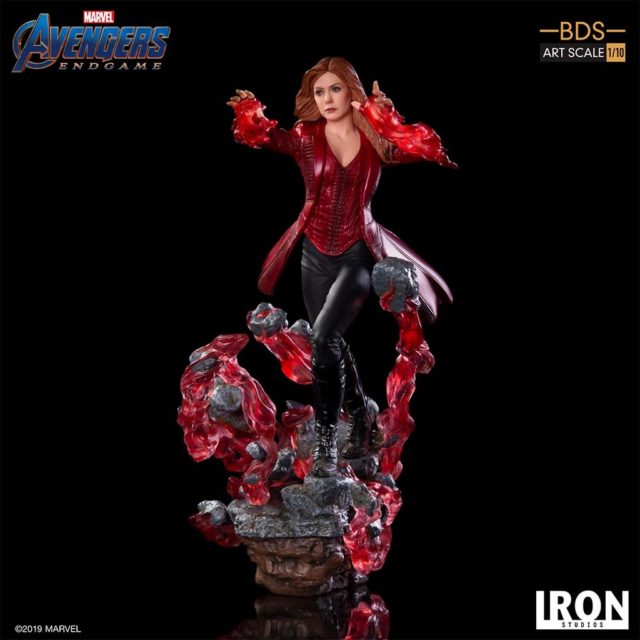 Scarlet Witch will also be getting her second-ever 1:10 BDS Statue for Endgame, and I think she's a welcome addition since she was passed over in the Infinity War series.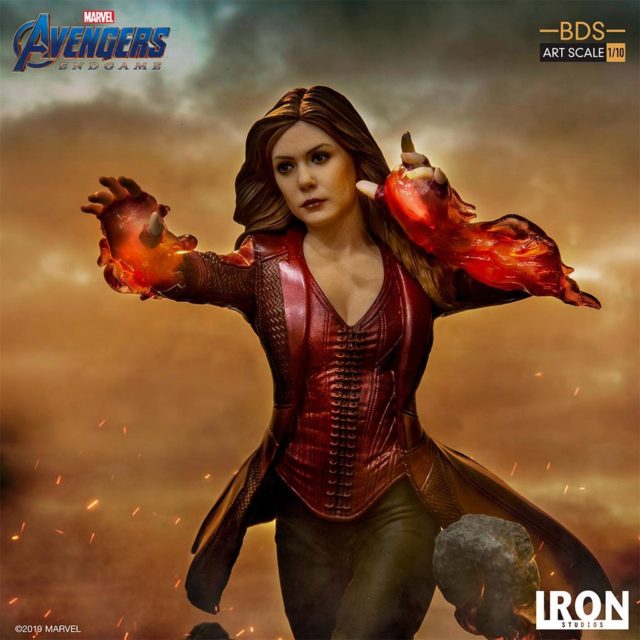 I really wish they'd given Wanda more of an enraged face, but the rocks levitating off of her terrain base are super cool. I'll get this because I'm a huge fan of movie Scarlet Witch, though a power-surging angry faced head would have made this one of my favorite 1:10 statues ever. As it is, I think it's just "good".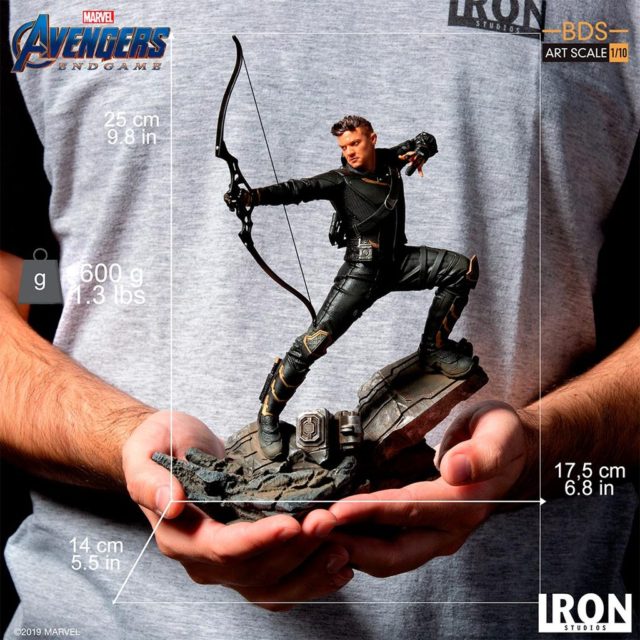 I managed to keep my finger from hitting the order button on the BDS Ronin Statue when he was solicited last month, and boy am I ever glad that I did! Clint only appears with the Ronin mask and hood up for about a minute of the movie, and a statue of that is just not something I feel like I need in my life.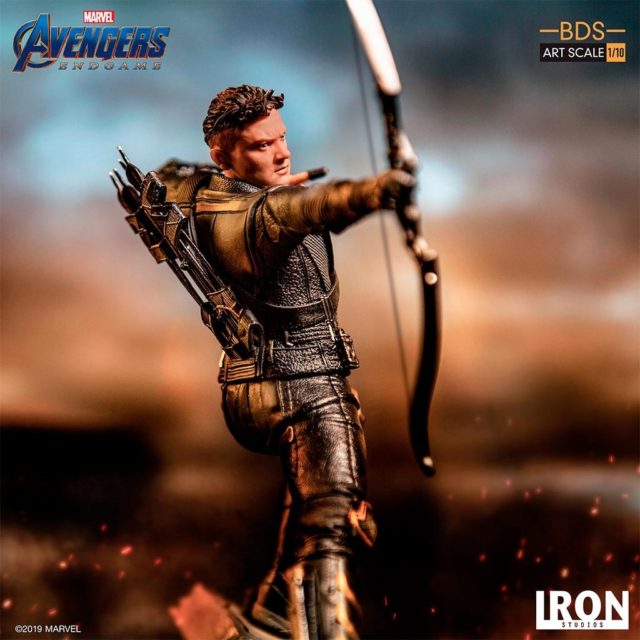 What I do need in my life, however, is a movie Hawkeye Statue! I don't believe any company has ever done an MCU Hawkeye Statue before, and Iron Studios has nailed Jeremy Renner's Endgame look for this one.  This is another must for me.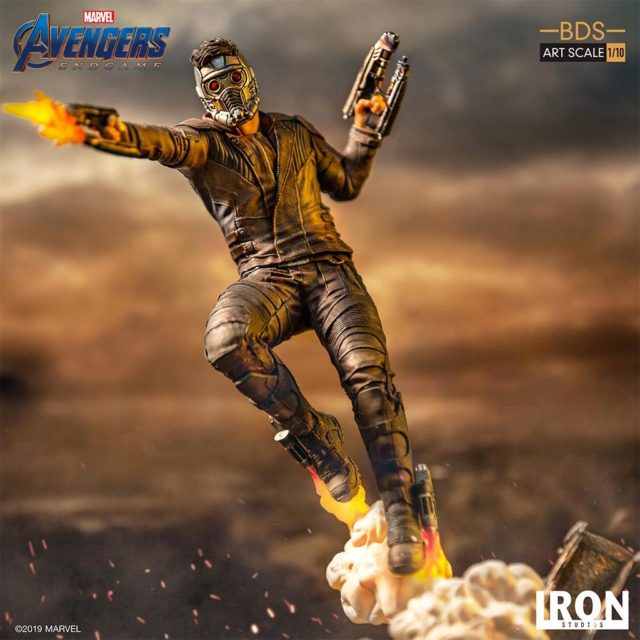 The other two newly-orderable characters are ones I'm not quite as enamored with, as they're both characters that the Infinity War versions of just shipped a couple months ago: Star-Lord and Doctor Strange.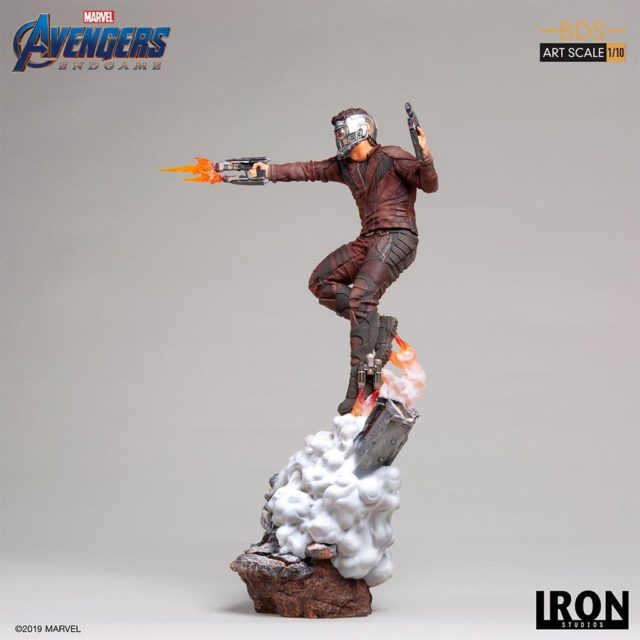 I loved the magic platform-hopping Star-Lord from Infinity War, but I'm lukewarm on this new "rocketing" Star-Lord Statue. I've never heard of any IS piece developing QC leaning issues yet, but this looks like a piece that could be susceptible to that if they're not careful.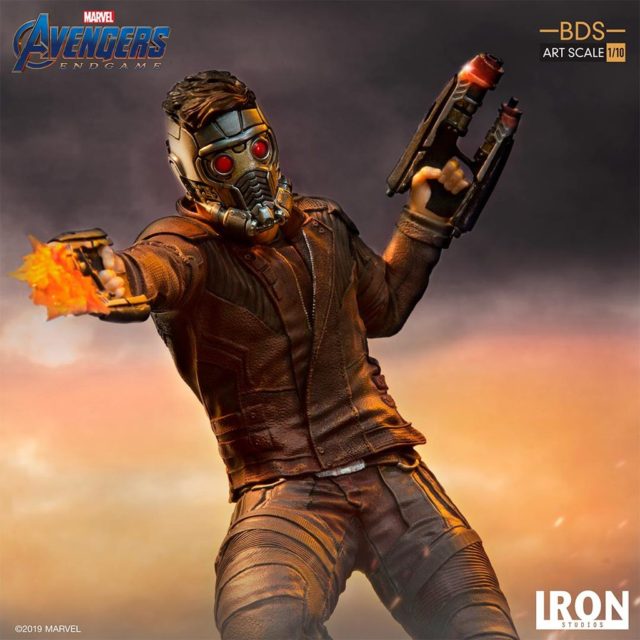 MCU Star-Lord is one of my collecting focuses, so I'll definitely think long and hard about picking this one up, but the pose and lack of a Chris Pratt portrait may keep an extra hundred bucks in my pocket for this one.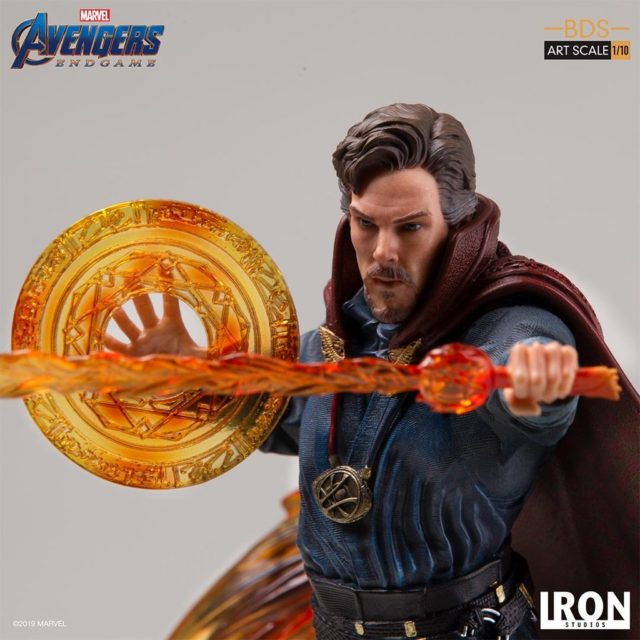 The new Doctor Strange BDS figure actually looks lovely, and I think the effect of him coming out of his teleportation ring is pretty neat. Even so, this piece looks so similar to the one just released from Infinity War that I think I'm okay sticking with the one I've already got.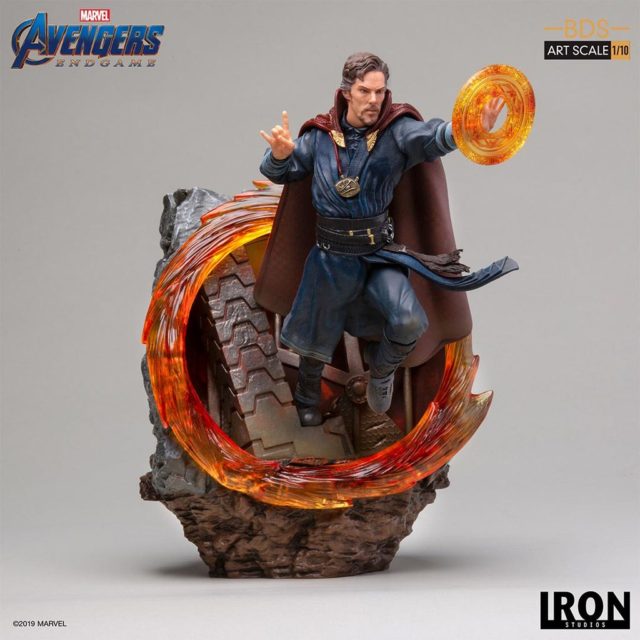 The interchangeable hand with flaming sword is a fun addition, and I think many collectors who didn't buy the Avengers Infinity War Strange might ultimately prefer this iteration. I'm good with my IW Strange personally, however.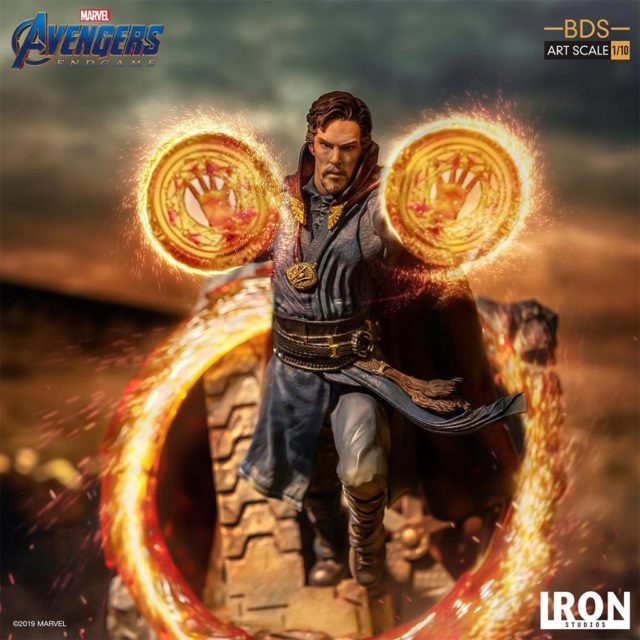 These Avengers Endgame Iron Studios statues are up for PO now via Sideshow and BBTS, and scheduled to be released by late 2019. Sideshow is able to offer these at much lower prices, but BBTS has cheaper shipping options available. These are all limited edition pieces and do tend to sell out often, so if there's anything you feel you MUST own, think about putting in a reservation.
Now that the 1:10 Battle Diorama Series is becoming a bit easier to find and more pieces have been released, what do you think of the line, Marvel collectors? Have you been thrilled with the quality of any pieces you've received, and what are your plans (if any) for purchasing from this Avengers Endgame lineup?
The post Iron Studios Endgame Rescue Scarlet Witch Star-Lord Dr Strange Statues! appeared first on Marvel Toy News.