Ever since he made his debut as the Winter Soldier in 2014, collectors have been dreaming of an SH Figuarts Bucky figure to pose alongside their Figuarts Captain America. We didn't get one for The Winter Soldier, nor did we get the one Bandai teased for Civil War. But third time may be the charm: as part of the Avengers Infinity War series, an SH Figuarts Winter Soldier Bucky Barnes 6" figure is now up for order! However, is this the perfect Marvel Legends scale Bucky fans have been hoping for…?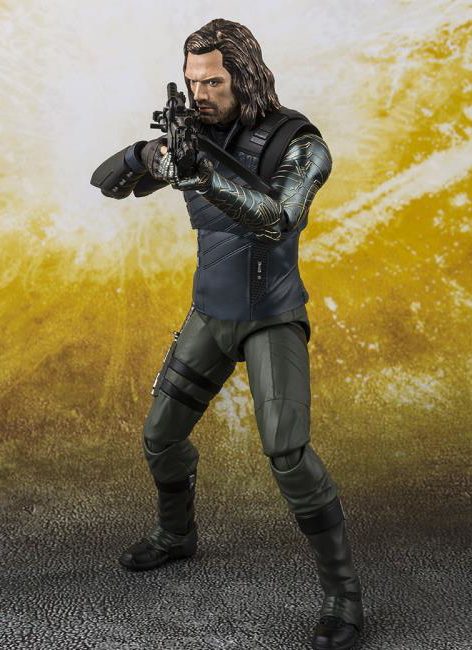 Like just about every other MCU fan, I immediately wanted an amazing, super-articulated 6" Winter Soldier figure after the character made his debut. The Hasbro Marvel Legends version was okay, but just not at the same level as an expensive import figure.
While Bucky did appear in the teaser art for the Civil War Figuarts series two years ago, ultimately no Bandai Winter Soldier action figure ever actually materialized. But finally, S.H. Figuarts Bucky Barnes is on the way in his new look from Avengers Infinity War!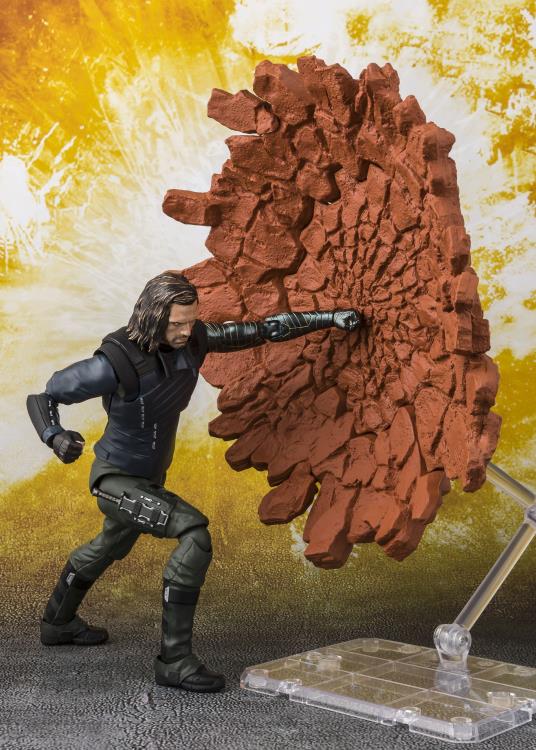 The good news is that, while the Figuarts Winter Soldier figure is a limited Bandai Premium Web Exclusive in Asia, he'll be available to everyone in North America. The bad news is that, like all US Marvel Figuarts releases, Bucky had to be packed with a large diorama piece for licensing reasons.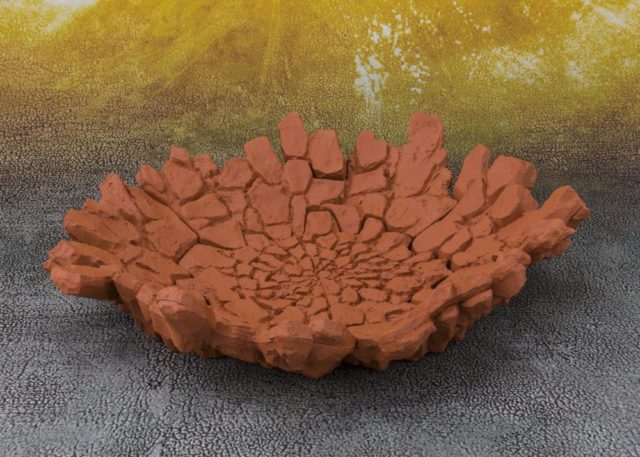 In this instance, a Bandai Tamashii Impact Effects Piece has been included, which can be used to pose Bucky smashing the ground or a wall with his metal arm. This particular Impact effects piece isn't really relevant to Winter Soldier in Infinity War, but I suppose I can always use more effects pieces.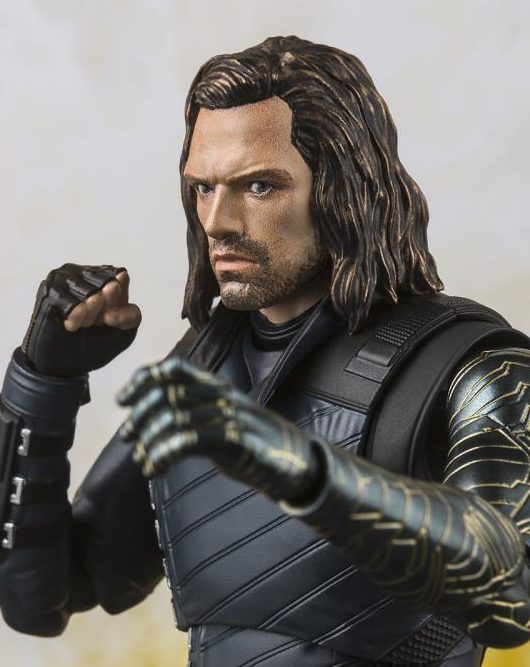 I'm also really liking how cool Bucky's new vibranium arm looks on this action figure. I liked the old silver arm a lot, but this black arm with gold detailing looks super slick.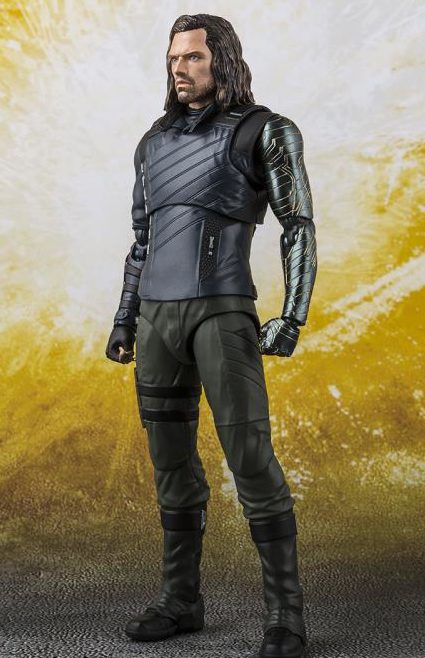 As always with SH Figuarts, this Winter Soldier figure is super-articulated and should be able to be posed in just about any pose you would want—including holding his included machine gun.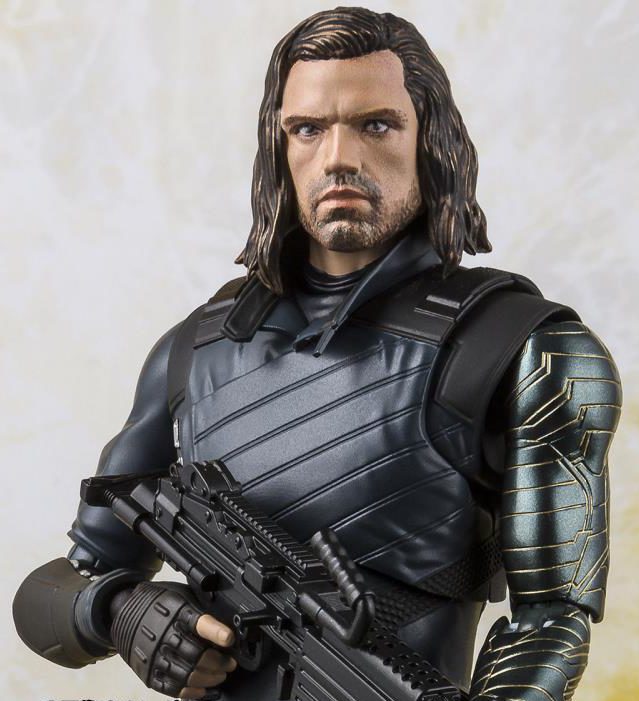 Those are some things I definitely dig about this figure—but unfortunately, there's also one thing that I'm having an almost impossible time getting past. To put it mildly, I think the Sebastian Stan head on this figure is, well… horrendous.
The hair on this figure's head doesn't look authentic at all, and the Sebastian Stan likeness is… questionable. From the side I can sort of see the likeness, but overall I think it just looks really, really off. I can only hope that this is a figure that somehow looks way better in person.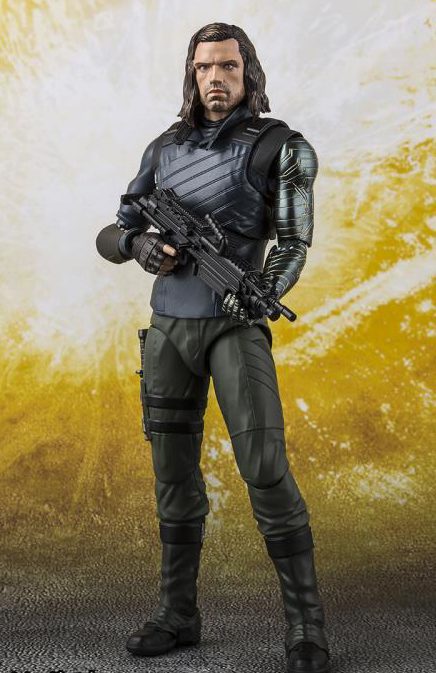 The Avengers Infinity War SH Figuarts Bucky figure is now up for order, and is scheduled to be released in November 2018. The price is mandated to be at $84.99 in the US, so you won't find it for a deal–but EE is offering free shipping, at least. As this figure is a limited web exclusive overseas, it's likely to be in more demand than Figuarts figures released in mass worldwide (although it's tough to say exactly how popular this particular figure will prove to be).
Loads of collectors have posted that they've been wanting a Winter Soldier Figuarts figure for years. If you're among those legions, what do you think? Is this the Bucky Barnes six inch figure you've always dreamed of, or has Bandai Japan let you down with this one? And are you planning on picking him up?
The post Infinity War SH Figuarts Bucky Winter Soldier Figure Up for Order! appeared first on Marvel Toy News.