At this point, there aren't that many major MCU heroes that haven't had their own Hasbro Marvel Legends movie figure yet. But of the characters remaining, there's little doubt that the most requested has long been Pietro Maximoff from Avengers Age of Ultron. After years of fans demanding him, the wait is finally at an end this year, though: the Hasbro Marvel Legends Quicksilver Infinity Saga figure is now up for order! Does this figure live up to the hype after years of collector outcry?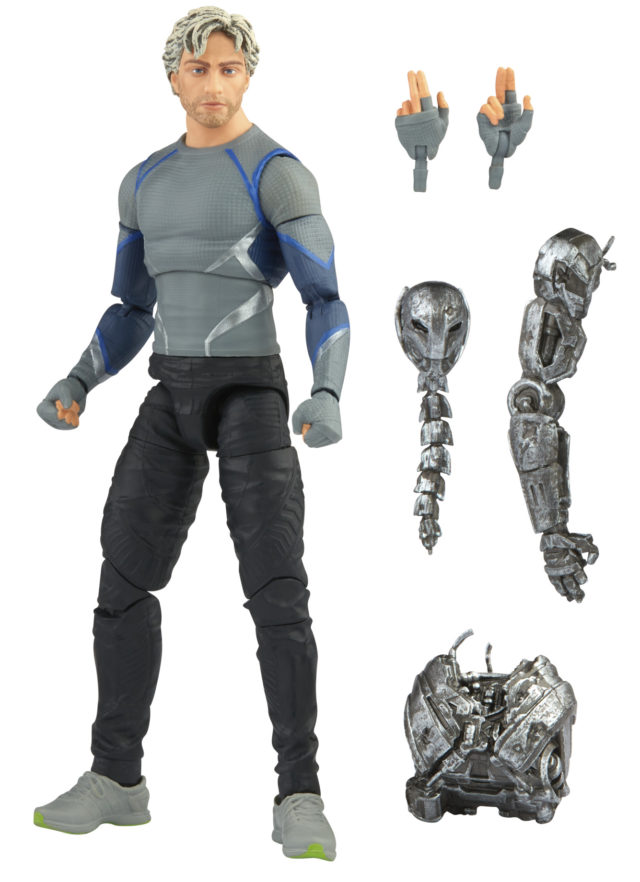 When it was announced this morning that we'd be seeing a new Marvel Legends pre-order launch this afternoon, I really had no idea what to expect. But one thing that didn't cross my mind would be a stealth-drop for one of the most-anticipated characters from the MCU never before released by Hasbro: Age of Ultron Quicksilver!
Even so, that's just what has now been revealed and put up for sale! Let's have a look at this super-overdue addition to our movie shelves…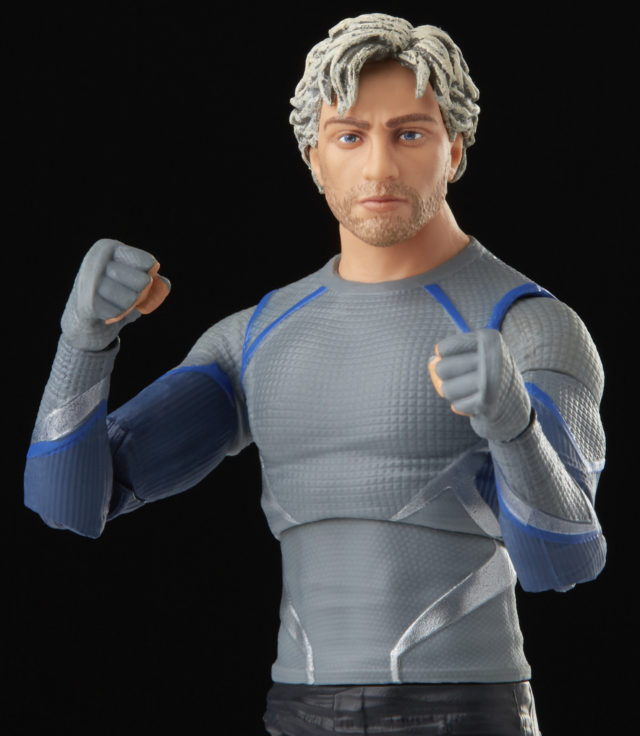 As you would expect (or at least hope), this Quicksilver MCU figure has at least a passing resemblance to actor Aaron Taylor-Johnson (the actor for the character in Avengers Age of Ultron and not WandaVision/the X-Men movies, obviously). I don't think the facial sculpt here is the greatest likeness ever or anything—at all—but I do think it's passable for a six inch figure. For sure not Hasbro's best, though, by a definite margin.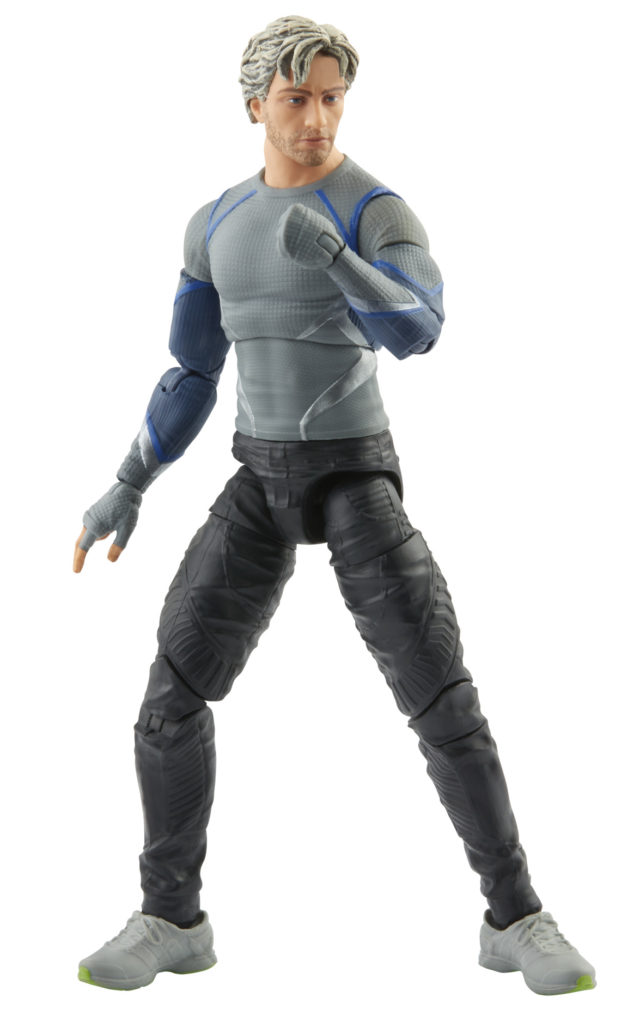 The figure itself has lots of new and unique tooling and plenty of detailing and paint apps—which is good since Hasbro has it in the ~$25-ish price range of the Infinity Saga Legends singles. I know a lot of fans have voiced their displeasure with the price on this already, but I'm alright with it in this instance if it means we get the best ML Quicksilver movie figure possible.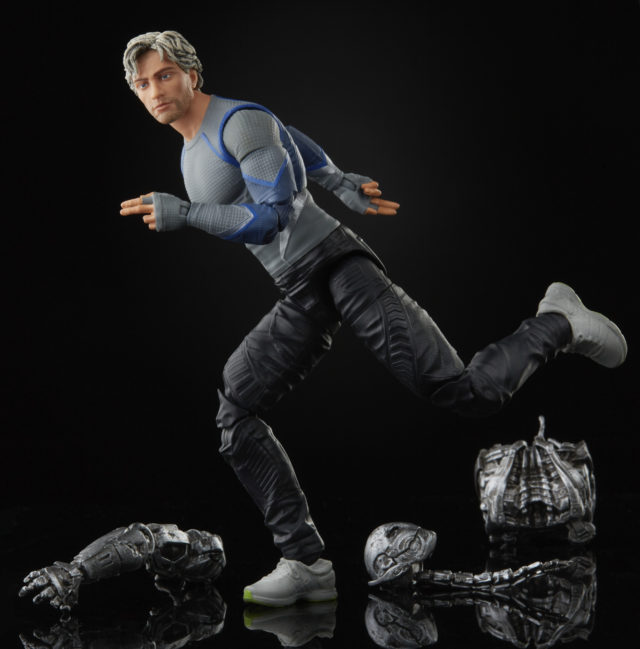 Accessories-wise, we get interchangeable open (running) hands and fists, along with several chunks of destroyed Ultron that can be posed with Quicksilver or other Avengers (like the Hulk). The alternate hands were a must, and the Ultron debris makes for great extras. Love it. We can also clearly see in the official photos that it's possible to get Pietro into a nice-looking running pose, which is imperative for a toy of this character.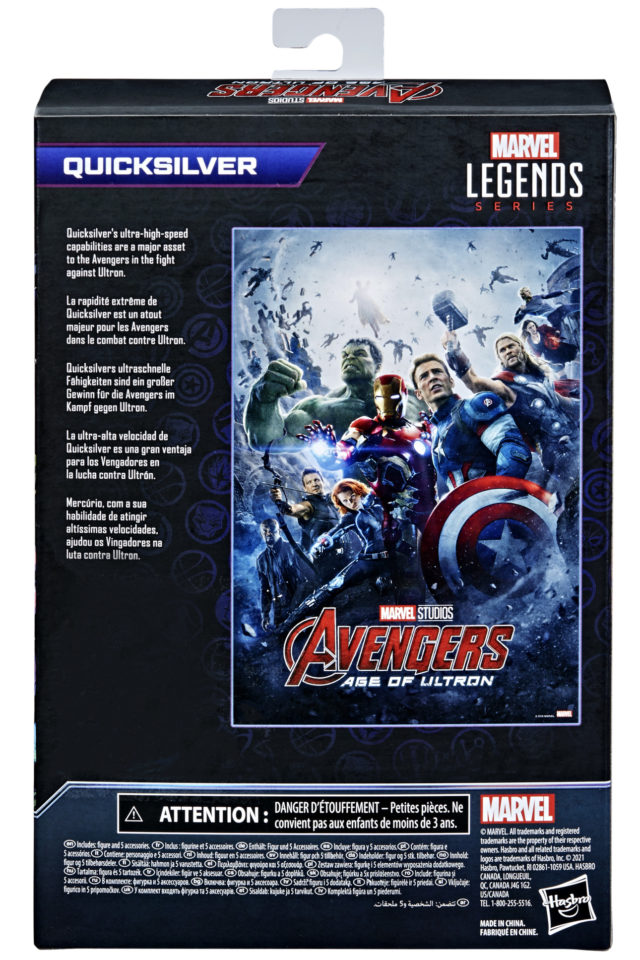 Overall, I'm pretty happy with what I've seen here from Hasbro with the Infinity Saga Marvel Legends lineup thus far. If they can keep churning out fan-demanded figures with the amount of unique tooling and detail that we've seen for the first two entries in the series, this is going to be one hell of a movie line.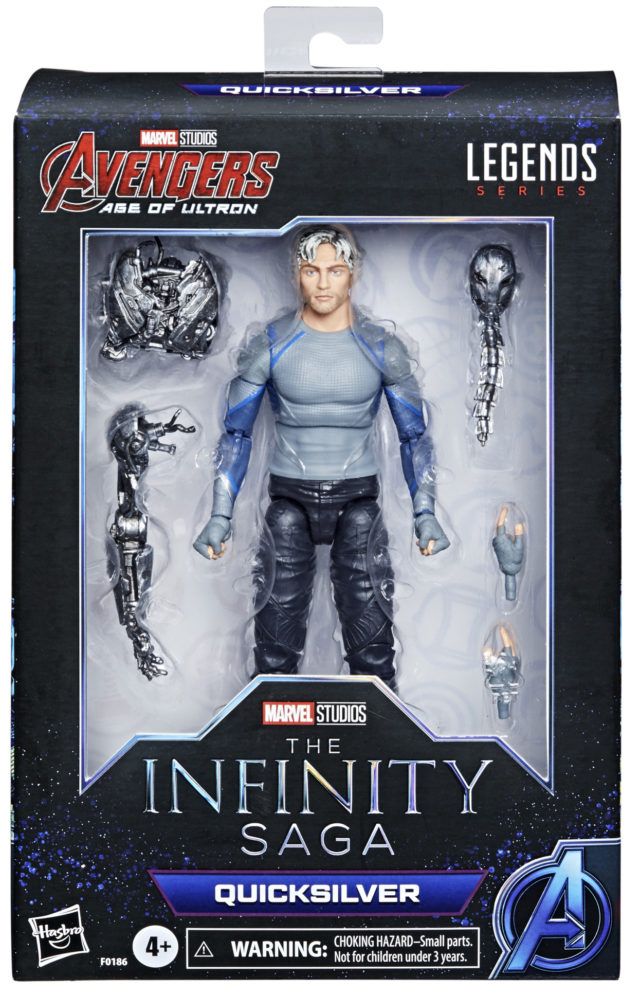 The Marvel Legends Infinity Saga Quicksilver figure is now up for order, and is scheduled to be released in summer 2021. This is only the second figure confirmed for the line (after Final Battle Thor), but I think it's pretty obvious this is going to be an in-demand figure for collectors to get a hold of. I've got my pre-order in for one of this guy already, and I am eagerly awaiting completing my movie Avengers with him.
What do you think of this long, long-awaited Quicksilver movie figure, Marvel collectors? Is the Aaron Taylor-Johnson likeness as good as you'd hoped for, and are you happy with the action figure and accessories you're getting for the price?
The post Infinity Saga Marvel Legends Quicksilver Movie Figure Up for Order! appeared first on Marvel Toy News.