NEWS FROM THE FRONT
Art has been working overtime, buying collections over this spring and summer, daily loading new records of a variety of figure and accessory sets. Dragon Models…Blue Box…Hot Toys…GI Joe Classic Collection…GI Joe Hall of Fame – you name it! Click HERE to check em out!
Battle Gear: US Army Desert Soldier
Released in 2000, this set includes: M16 rifle w/removable clip; M203 grenade launcher; Helmet w/cloth cover; US flag; Water bottle; Replica "Battleship" board game box; Sunglasses; 3 M406 40mm high explosive grenade rounds; 9mm pistol w/clip & flashlight; Binoculars; Canteen; 3 grenades
BUY NOW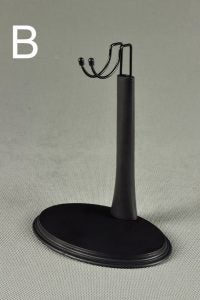 WEEKLY SPECIAL
Hook-Style Figure Stands
The-More-You-Buy, The-More-You-Save Sale!
Get Up to 30% Off!!
Regular Price: $2.59 each!
Sale Prices starting at $2.33 each and as low as $1.79 each!
Click HERE for details.
Offer Expires: August 7th, 2019 at 6:00 pm (central). Cannot be combined with any other special or discounted pricing. Sorry – No Backorders or Rainchecks.
---
NEW PRODUCTS ANNOUNCED!
KY Workshop Elf Female Soldier Burryna (Silver Outfit)
Phicen Limited Tariah Silver Valkyrie
Phicen Limited City of Horrors Arhian
Art by Art Red Woman Head Sculpt
Finger Studio Holographic Light Shield
Very Cool Kerr: Flecktarn Woman Soldier
JUST ARRIVED!
Huxter Industries Wrist Communication & Navigation Units (Various Colors)
KAD Hobby WWII Japanese Infantry Army (Ver. 1.5)
Asmus Toys 'M' (Girl Crush Series)
AS Toys Biker Apparel Set
JX Toys April Head Sculpts (3 Different Styles)
Super Duck Summoner (Yuna) Outfit & Head Sculpt Set
Dragon Models U.S. Automatic Weapons Set 1
Elite Brigade Fuzzy Head Sculpts (Assorted Styles)
Blue Box Toys Navy SEAL HALO Jumper 2002 Anniversary Limited Edition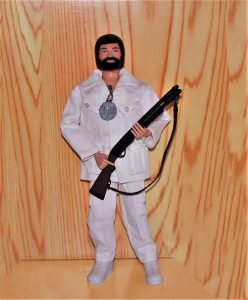 CUSTOM FIGURE OF THE WEEK
Mr. Clean by Augie De La Noval
GI JOE Commander with his new Cotswold White Commander Uniform. Commander Dress Whites (Shotgun just in case)

Great Job Cotswold! They call him Mr.Clean because he is here to clean up any mess that comes his way…
---