Swoops are repulsorlift vehicles that are more powerful and dangerous than speeder bikes. Swoop racing is a popular spectator sport on many planets, with fans loving the sport's excitement as well as its outlaw image. During the Mandalorian's journey on Tatooine, it has been a helpful transport for him to traverse the desert planet.
In addition to 1/6th scale collectible figures and creatures seen in The Mandalorian live-action series, Hot Toys is pleased to expand their collectible series with the addition of a 1/6th scale Swoop Bike vehicle!
Measuring at approximately 59cm in length, the Swoop Bike is crafted with amazing details featuring mechanical structures with articulated parts, cargo pouches, a finely sculpted seat, and a diorama display base! Furthermore, it includes a 1/6th scale Grogu with his ears up recreating the memorable moment when he is riding against the wind!
Release date: Approximately Q4, 2022 – Q1, 2023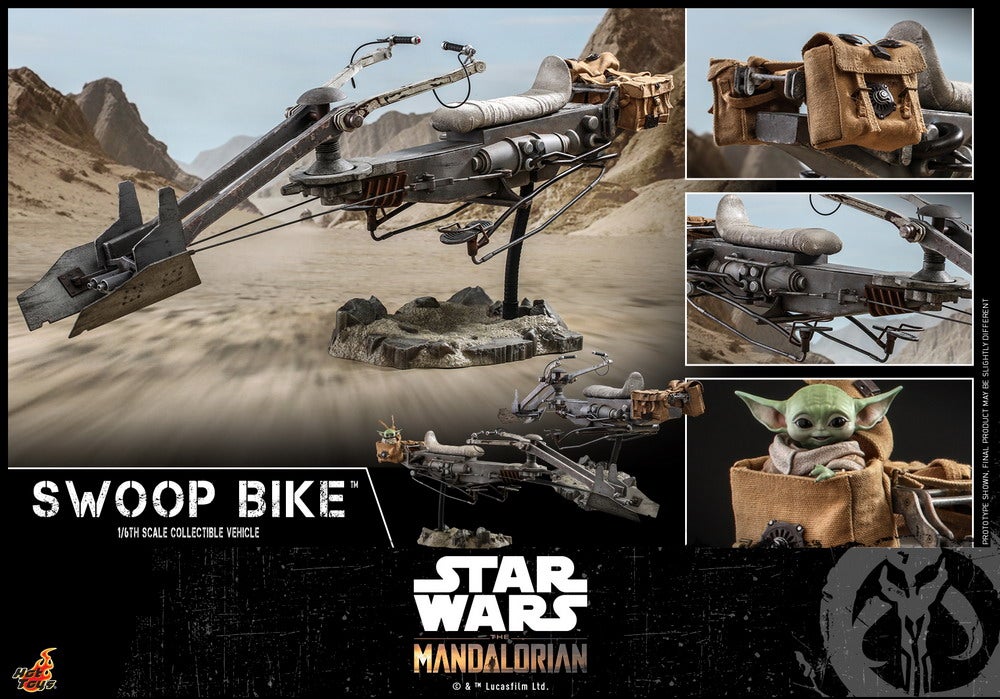 Hot Toys – [TMS053] – Star Wars: The Mandalorian – 1/6th scale Swoop Bike Collectible Vehicle
– Authentic and detailed Swoop Bike in the Star Wars: The Mandalorian series
– Highly-accurate paint application on the mechanical design with specially applied weathering effects
– Approximately 59cm L x 13.5cm W x 25cm H
– Articulated grip, foot pedals, and steering vanes
– Two (2) brown colored side bags
– Sized to fit with 1/6th scale The Mandalorian Collectible Figure
Accessory:
– Specially designed wasteland themed diorama dynamic figure stand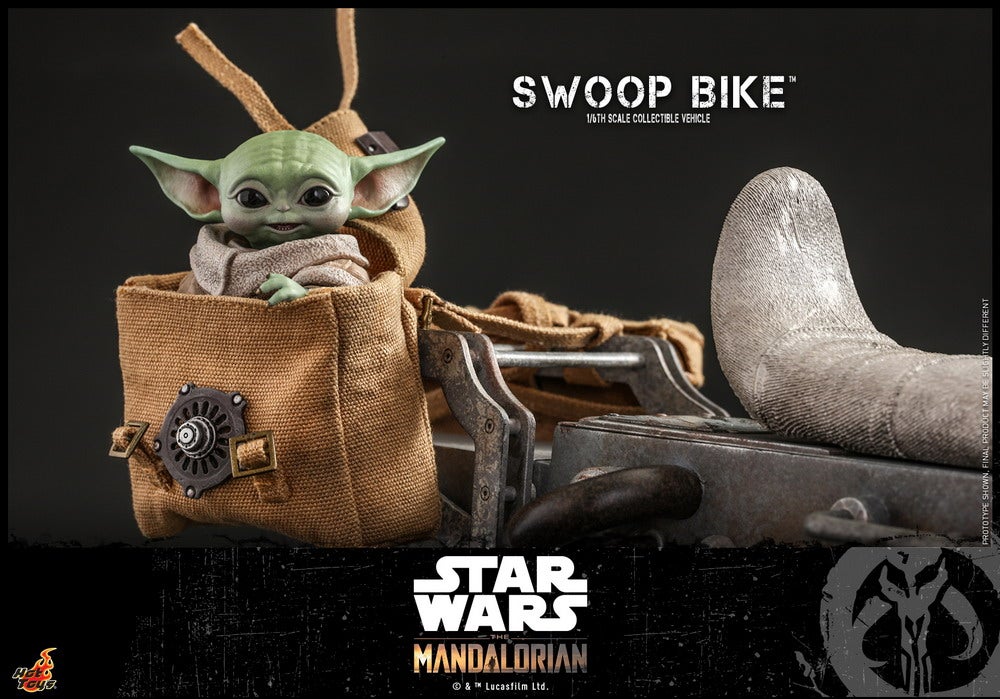 Special Accessory:
– One (1) newly developed Grogu as 1/6th scale collectible
– Highly-accurate facial expression, detailed wrinkles, and skin texture
– Approximately 6cm tall
– Each piece of head sculpt is specially hand-painted
Artist:
– Collectibles 3D designed by Studio HIVE
*Prototype shown, final product may be slightly different
**Product details could be subjected to change without further notice
[See image gallery at www.figures.com]
---