"Up top! Get up there!"
When the Mandalorian brought the alien foundling Grogu to the planet of Tython in order to reach other Jedi, they were tracked by Moff Gideon and a unit of remnant Stormtroopers were sent to capture the child.
In celebration of Star Wars Day, Hot Toys is pleased to present a new 1/6th scale collectible figure of the Stormtrooper Commander from The Mandalorian as an exclusive item!
The highly accurate collectible figure is developed based on the Stormtrooper Commander's appearance in the critically acclaimed live-action series. It features a detailed helmet and armor with weathering effects, the commander's orange pauldron, a black under-suit, two style of blaster rifles, and a display base!
Release date: Approximately Q4, 2021 – Q1, 2022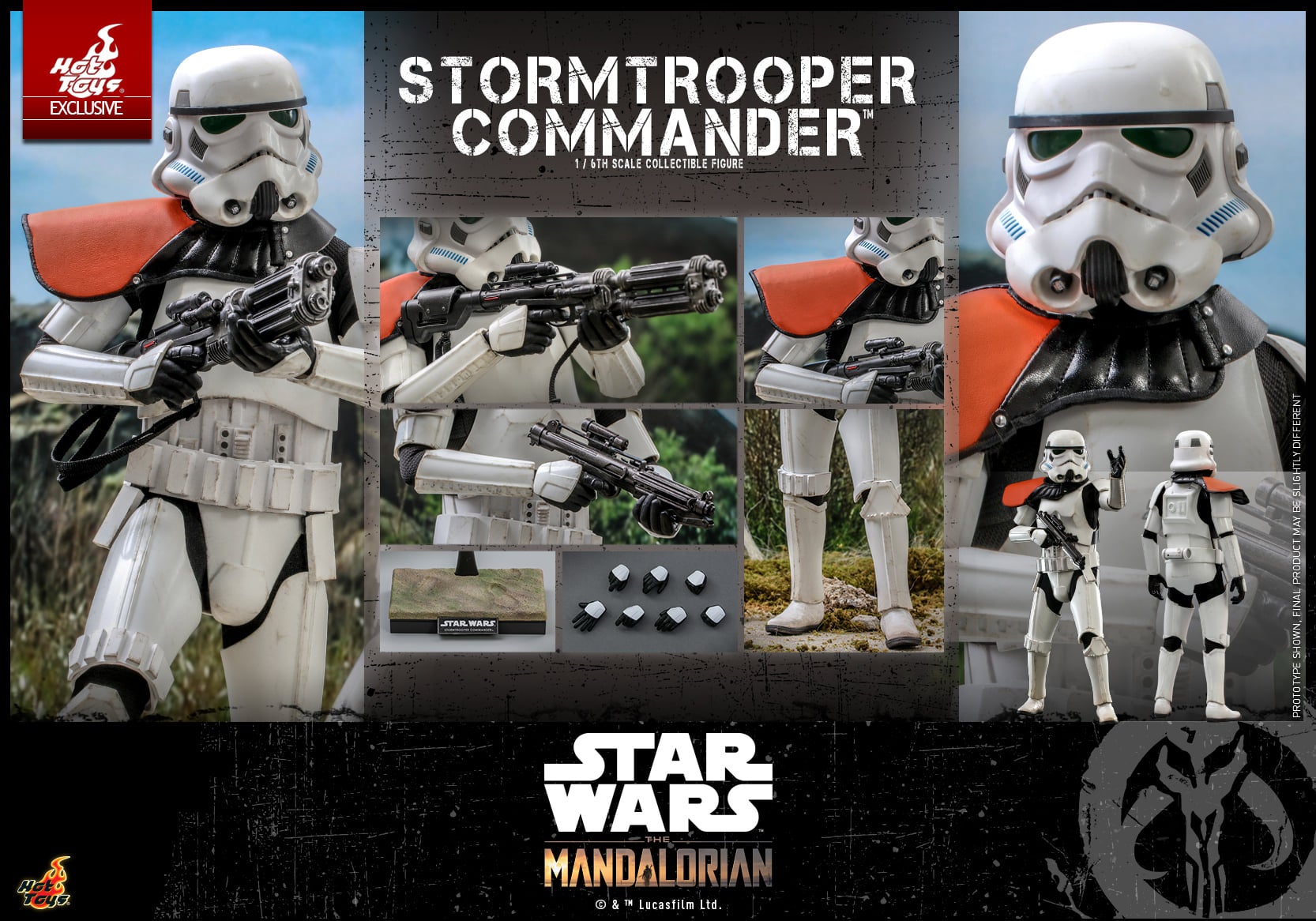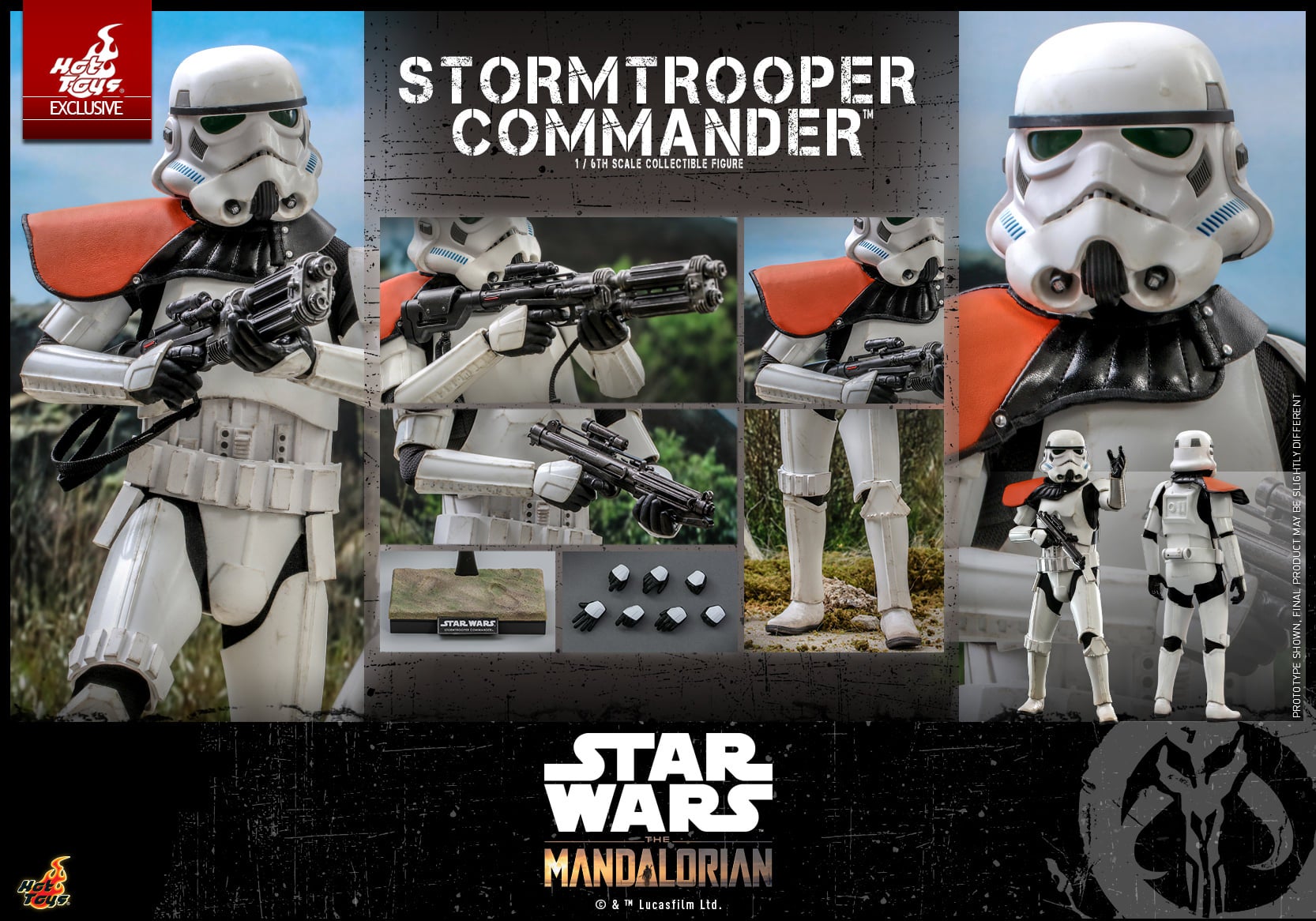 Hot Toys – [TMS041] – Star Wars The Mandalorian – 1/6th scale Stormtrooper Commander Collectible Figure
– Authentic and detailed likeness of Stormtrooper Commander in the Star Wars: The Mandalorian series
– Specially applied white colored painting on armor
– Approximately 30 cm tall
– Body with over 30 points of articulations
– Seven (7) pieces of interchangeable gloved hands including:
– One (1) pair of fist
– One (1) pair of relaxed hands
– One (1) pair of hands for holding weapon
– One (1) open left hand
Costume:
– One (1) finely crafted Stormtrooper Commander armor
– One (1) black colored and multi textured fabric under-suit
– One (1) orange colored pauldron
– One (1) white colored belt
– One (1) pair of white boots
Weapons:
– Two (2) blaster rifles
Accessory:
– Specially designed sand themed diorama figure stand with Star Wars logo and character nameplate
*Prototype shown, final product may be slightly different
**Product details could be subjected to change without further notice
[See image gallery at www.figures.com]
---