Further expanding on their Star Wars: The Mandalorian collectible series, Hot Toys presents a 1/6th scale figure of Kuiil!
The collectible figure features a newly developed head sculpt with stunning likeness, outfit with highly detailed tailoring, a rifle with a tranquilizer dart, a pair of goggles, a backpack, a bucket, and a themed display stand!
In addition, Hot Toys is offering a combo pack that included Kuiil, and a Blurrg! The highly accurate Blurrg stands at approximately 37cm tall (43cm with base) and 60cm in length. It features a highly detailed head and body, articulated arms, a saddle, and a rocky theme display stand!
Release date: Approximately Q3 – Q4, 2022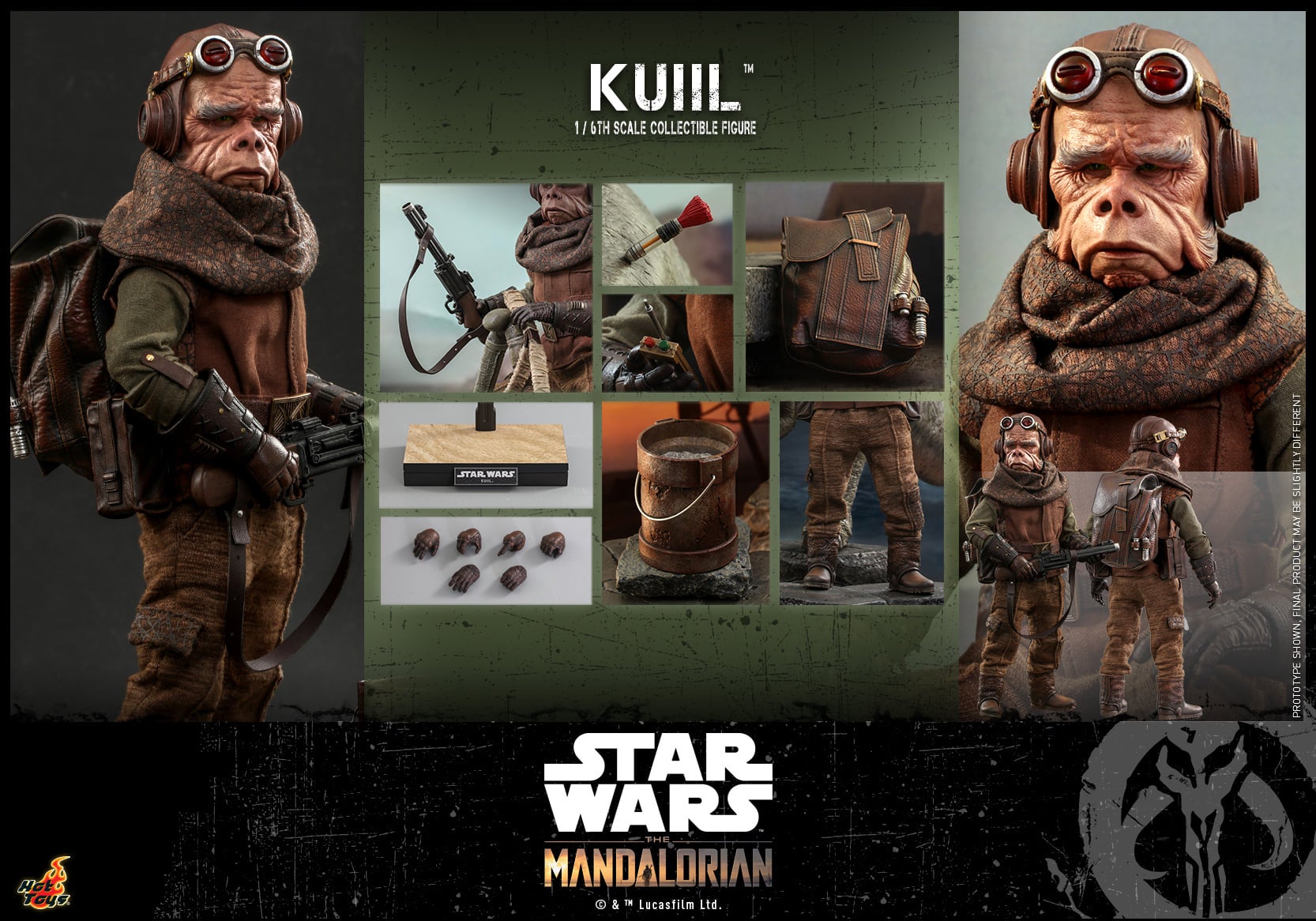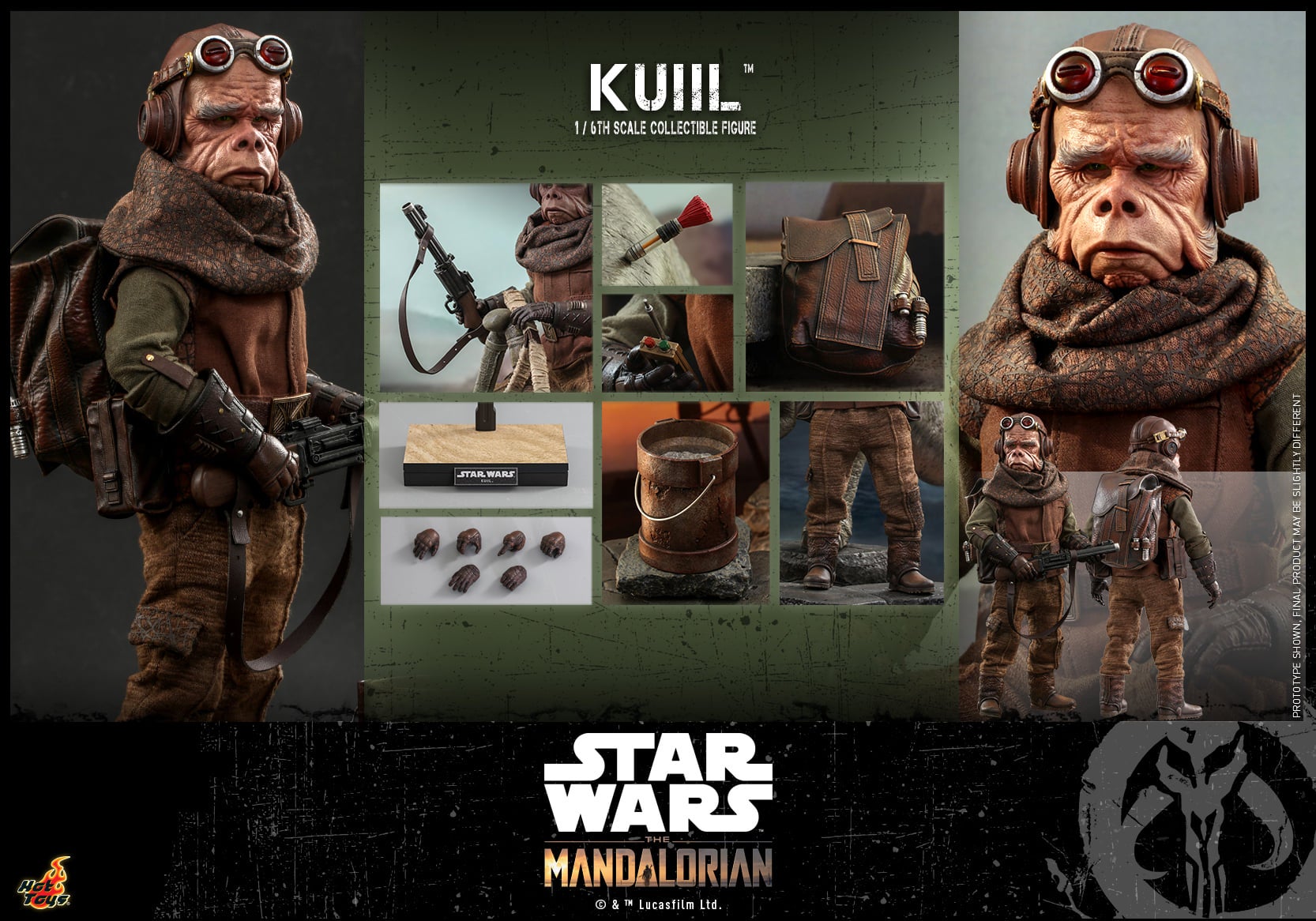 Hot Toys – [TMS048] – Star Wars: The Mandalorian – 1/6th scale Kuiil Collectible Figure
– Authentic and detailed likeness of Kuiil in Star Wars: The Mandalorian
– Newly developed head sculpt with articulated jaw, highly-accurate facial expression, sideburns, winkles and skin texture
– Beautifully crafted aviator hat
– Newly developed body with over 20 points of articulations
– Approximately 24.5 cm tall
– Six (6) pieces of interchangeable gloved hands including:
– One (1) pair of relaxed hands
– One (1) pair of rifle holding hands
– Two (2) gesture right hands
Costume:
– One (1) patterned brown scarf
– One (1) brown colored vest with utility belt
– One (1) dark green colored long sleeves shirt
– One (1) pair of dark brown colored forearm guards
– One (1) pair of brown colored pants
– One (1) pair of dark brown colored boots
Weapons:
– One (1) rifle with strap
– One (1) tranquilizer dart
Accessories:
– One (1) pair of goggles (wearable on head sculpt)
– One (1) backpack (with magnetic function)
– One (1) bucket
– One (1) welder
– Themed figure stand with Star Wars logo character nameplate and graphic card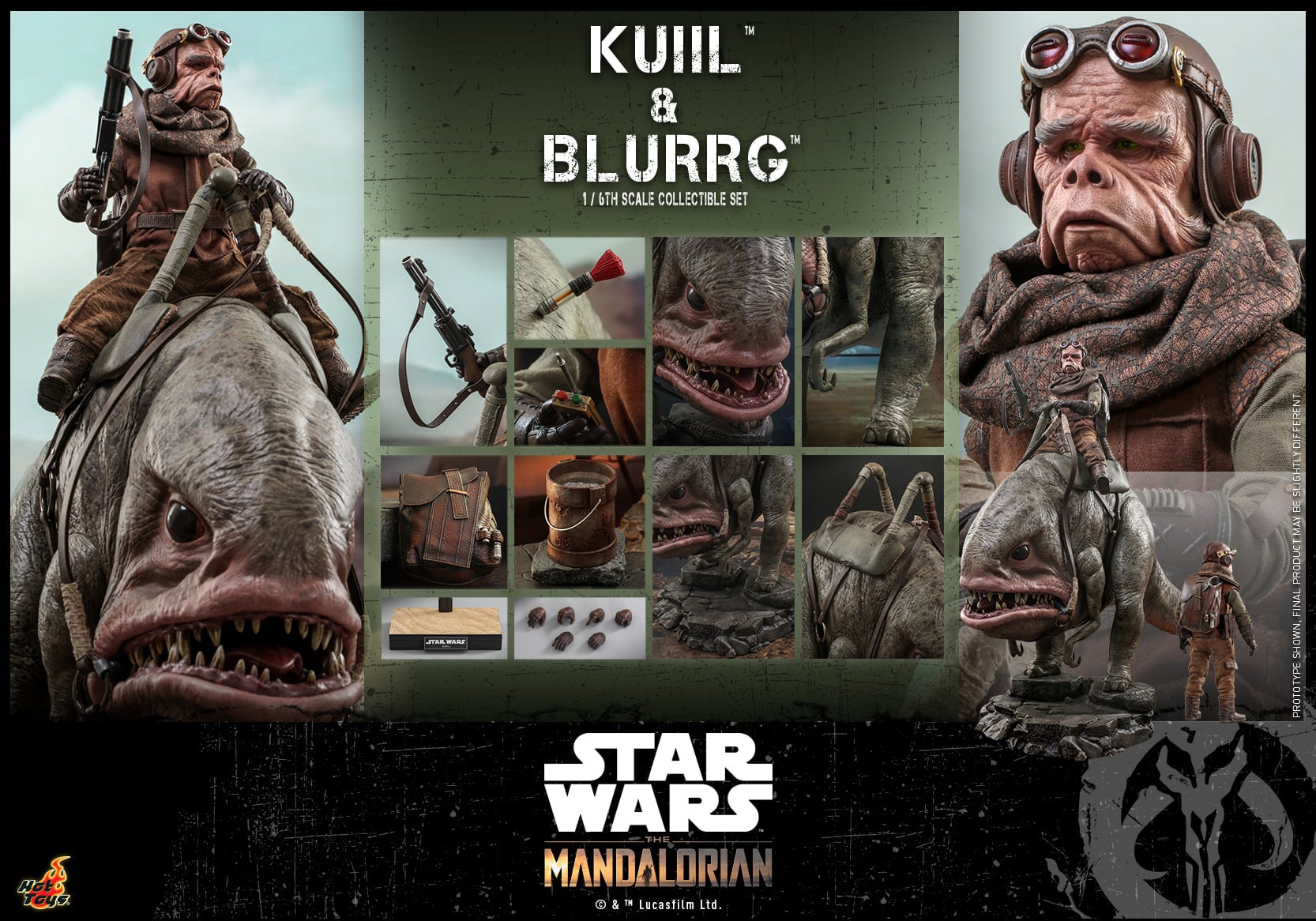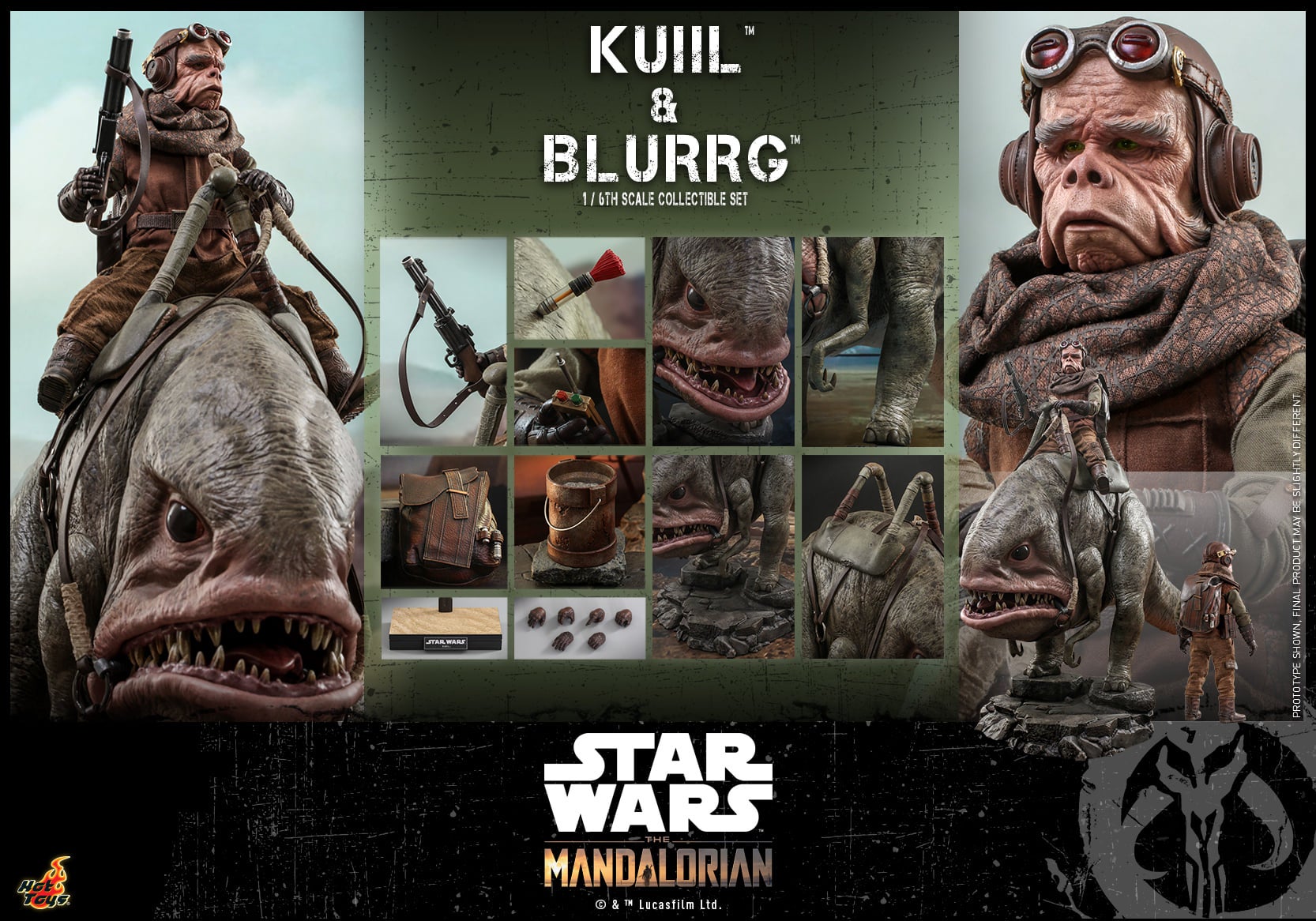 The 1/6th scale BlurrgT Collectible specially features:
– Authentic and detailed likeness of Blurrg in Star Wars: The Mandalorian series
– Excellent detail and coloration on mouth, teeth, tail, and rough texture of the skin
– Approximately 37cm H x 60cm L x 20cm W ( 43 cm H x 60cm L x 25cm W with base)
– Articulated arms and legs
– One (1) set of bridle and saddle
Accessory:
– Specially designed rocky themed diorama figure stand
Artist:
– Blurrg Collectible 3D designed by Studio HIVE
*Prototype shown, final product may be slightly different
**Product details are subject to change without further notice
[See image gallery at www.figures.com] [See image gallery at www.figures.com]
---