During a Separatist attack on the settlement of Aq Vetina, the young Din Djarin was under attack by super battle droids, but before any harm could come to the boy, a group of Death Watch Mandalorians arrived to take out the droids and rescue Din.
With season two of the highly anticipated The Mandalorian series debuting soon, Hot Toys is delighted to expand their Mandalorian collectible series with the introduction of the new 1/6th scale Death Watch Mandalorian collectible figure.
The highly-accurate collectible figure is specially crafted based on the appearance of the Death Watch Mandalorian who rescued the young Din Djarin in the show. It features highly detailed helmet and armor pieces with weathering effects, skillfully tailored outfit, finely sculpted jetpack with real-like thruster fire accessories, two blasters, and a figure base.
Release date: Approximately Q4,2021 – Q1, 2022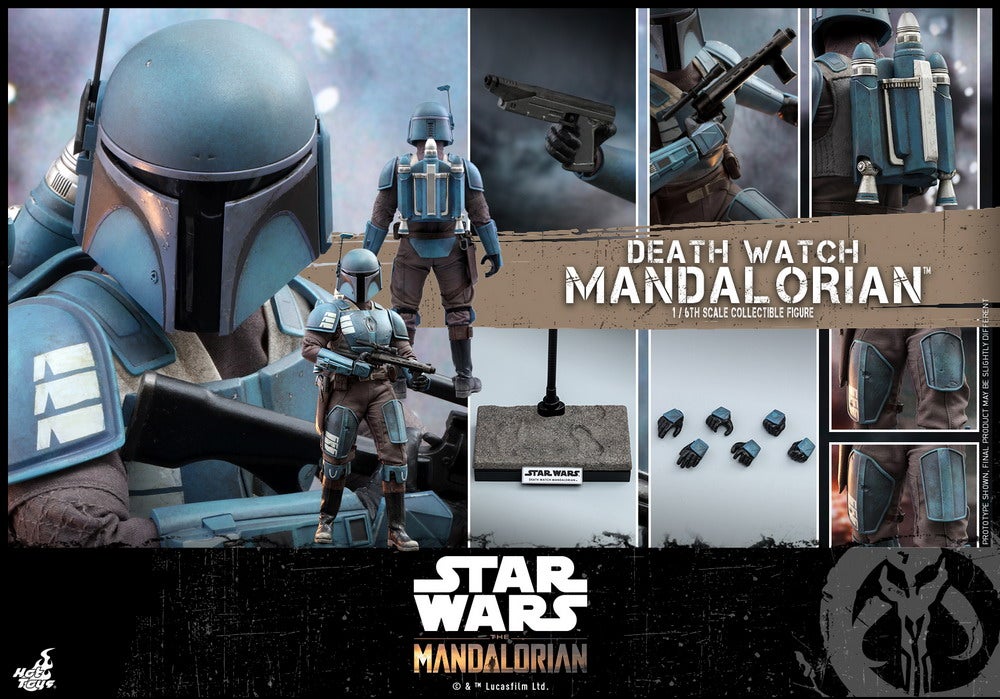 Hot Toys – [TMS026] – The Mandalorian – 1/6th scale Death Watch Mandalorian Collectible Figure
– Authentic and detailed likeness of Death Watch Mandalorian in the live action-series The Mandalorian
– Newly developed Death Watch Mandalorian helmet and finely crafted body armor in blue color with rank insignia
– Specially applied weathering effects on armor, weapons, and accessories
– Approximately 30cm tall
– Body with over 30 points of articulations
– Six (6) pieces of interchangeable gloved hands including:
– One (1) pair of fists
– One (1) pair of relaxed hands
– One (1) pair of hands for holding weapons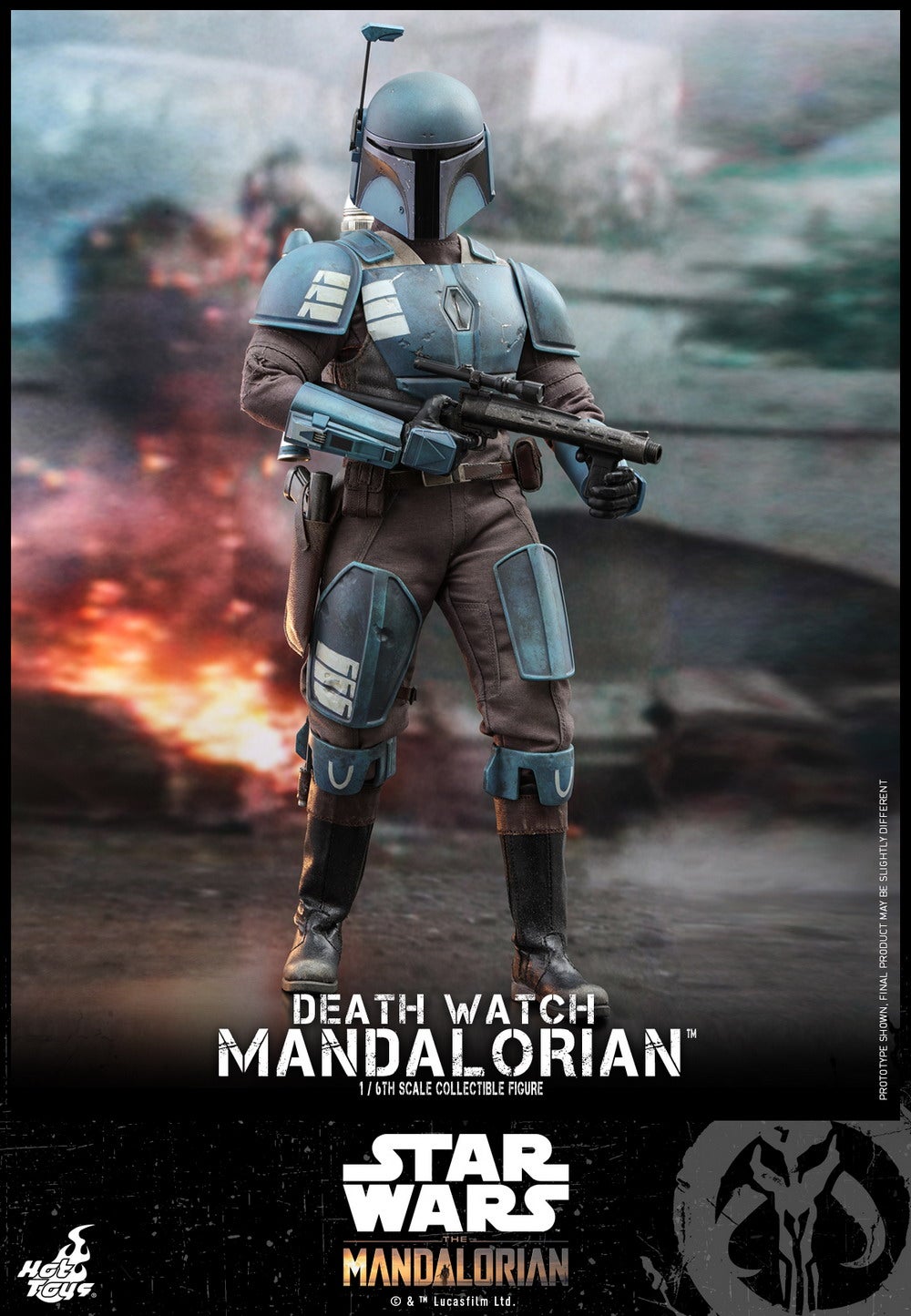 Costume:
– One (1) blue colored battle damaged chest armor
– One (1) dark brown colored under-suit with shoulder armors and thigh guards
– One (1) grey colored vest with armors
– One (1) pair of blue colored gauntlets
– One (1) brown colored leather-like utility belt with pistol holster
– One (1) pair of blue colored knee armors
– One (1) pair of leather-like black colored boots with weathering effect
– One (1) interchangeable blue colored left thigh guard
Weapons:
– One (1) blaster rifle
– One (1) blaster pistol
Accessories:
– One (1) magnetically attachable blue jetpack with two (2) real-like thruster fire accessories
– Specially designed dynamic figure stand with Star Wars logo and character nameplate
Artists:
– Figure Painted by Lok Ho
– Figure Art Directed by JC. Hong
**Prototype shown, final product may be slightly different
**Product details could be subjected to change without further notice
[See image gallery at www.figures.com]
---