Spooktacular may be over, but Sideshow Collectibles has one more major limited Marvel collectible to solicit this week! With the ultra-popular Scarlet Spider MMS now arriving in collectors' hands, the time has come the next super-limited Spidey to launch: the exclusive Hot Toys Negative Suit Spider-Man figure is now up for order! And that's not the only LE 1/6 variant HT had for fans this week–another crazy, Tron-like Iron Man armor went up for PO as well in the form of Neon Tech War Machine!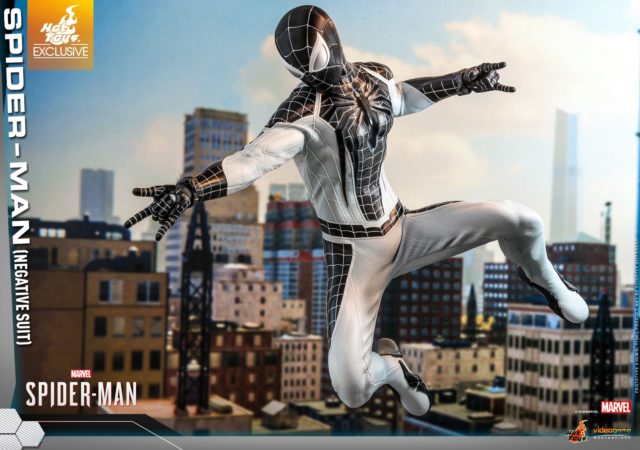 We've been in the midst of a bit of a quiet spell for Hot Toys Marvel movie figures since Spider-Man Far From Home launched in the summer, and the dry season is likely to continue for quite a bit until we get closer to the Black Widow movie in May 2020.
But while this does give many collectors' wallets a chance to catch up and cool down, that doesn't mean that Hot Toys is completely pulling back on Marvel sixth scale figures for the next half a year—in fact, they launched pre-orders for two limited exclusive non-movie MMS figures just this week!
 First up, there was the Neon Tech War Machine figure that debuted unexpectedly at SDCC 2019 going up for sale. I haven't devoted a whole article to talking about this particular release because, well… there's really not that much to say about it.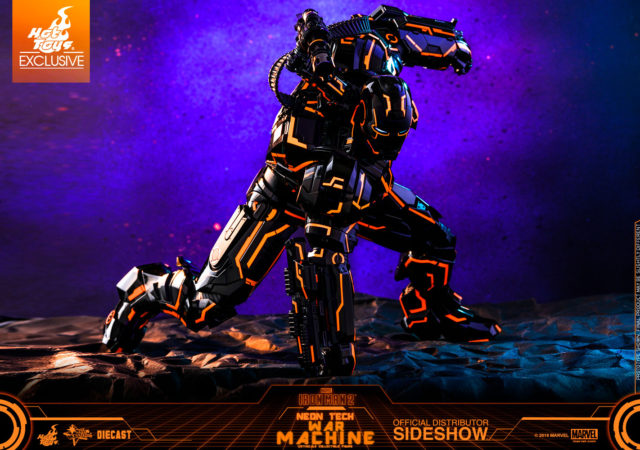 Basically, this is the die-cast War Machine from Iron Man 2, repainted into glossy black with orange-red lining. I don't think the reddish orange secondary color looks as "Tron-like" as the colors on the two Neon Tech Iron Man figures, and it makes me feel pretty apathetic about this release.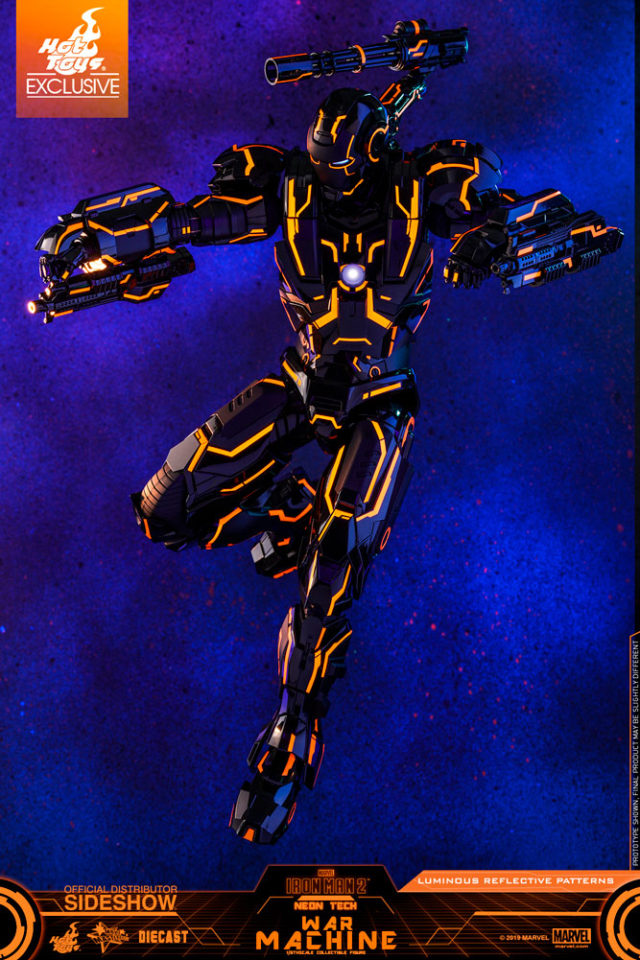 That said, for the War Machine fan who has to have everything—and those who can't afford the crazy prices for the original die-cast War Machine now—this isn't the worst offering in the world. At $407 plus shipping, however, it's definitely pretty niche.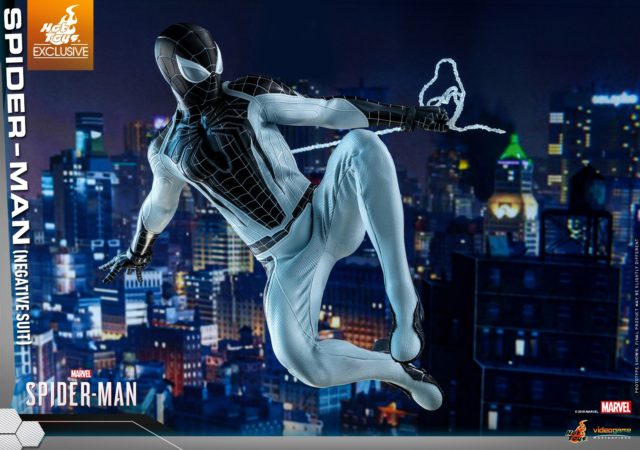 Meanwhile, the "bigger" limited exclusive figure going up for order this week is the fourth figure based on the PS4 Spider-Man video game: Negative Suit Spider-Man! Now, I've definitely seen less interest in this particular variant than the other three Hot Toys Spider-Man PS4 costumes done thus far, but I think that's pretty natural and expected since this is in essence just a recolored Advanced Suit Spider-Man—complete with even the same accessories load out.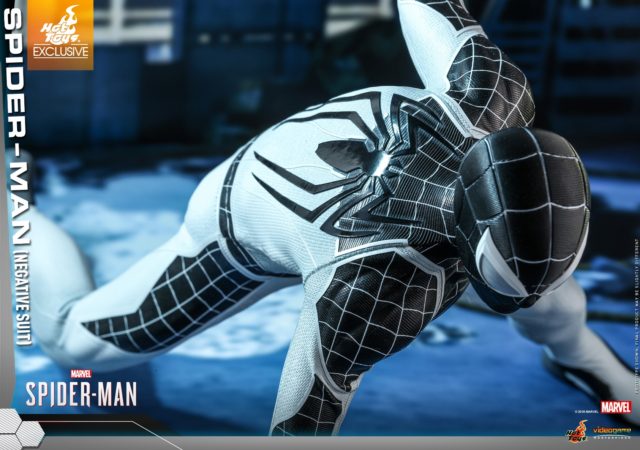 That said, I've got no problem whatsoever with this release. It's the perfect type of limited item to do, and no one is forced to buy a whole other 1/6 figure just to get a unique accessory or some-such. And I've yet to hear even a single collector say they bought the Advance Suit Spidey 1/6 and didn't absolutely love it, so there's a lot worse stuff to do a "repaint" of than that figure.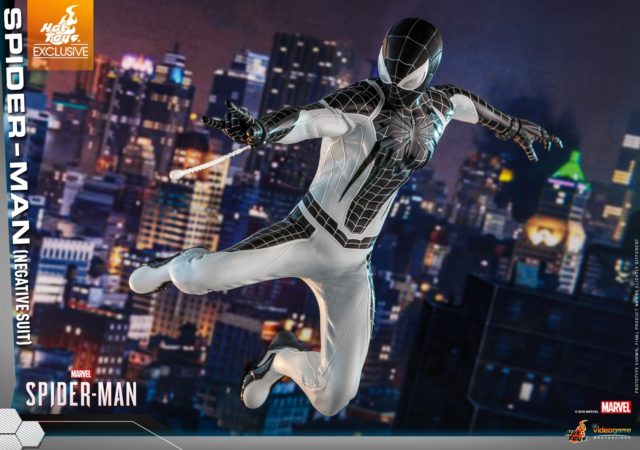 Also, I think the colors of this Spider-Man Negative Suit MMS are striking and downright brilliant. We don't see this Negative Zone version Spidey very often at all—although Sideshow Collectibles produced a Premium Format Figure variant with an edition size of just 75 in 2007–so it feels fun and special to see this color way getting a release.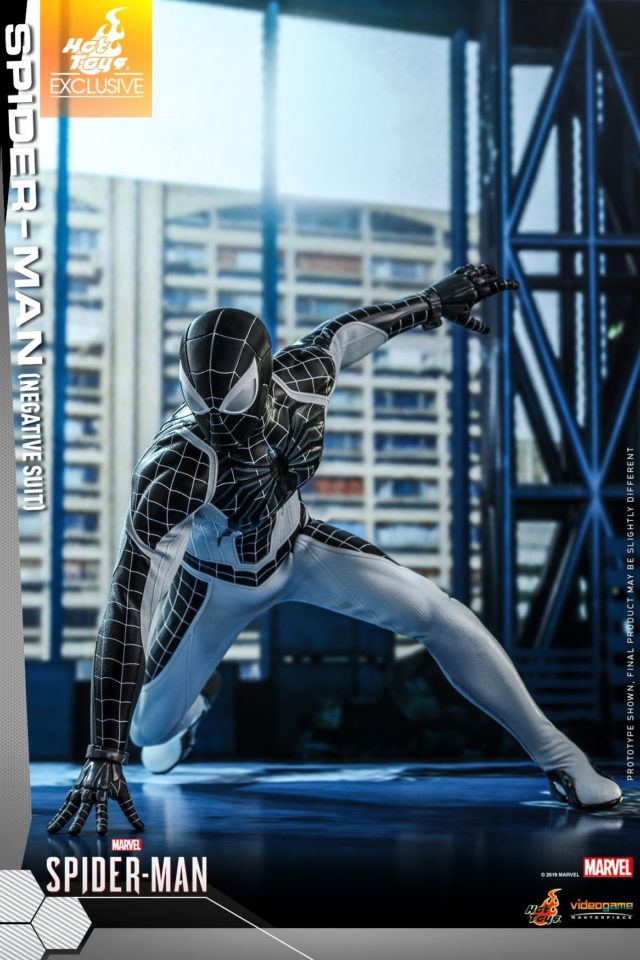 Despite complaints that "Spider-Man is the new Iron Man", I'm totally loving all of the service Hot Toys is giving fans of the video game. I can't wait to order Iron Spider, Velocity Suit, and hopefully many other cool costumes from this game.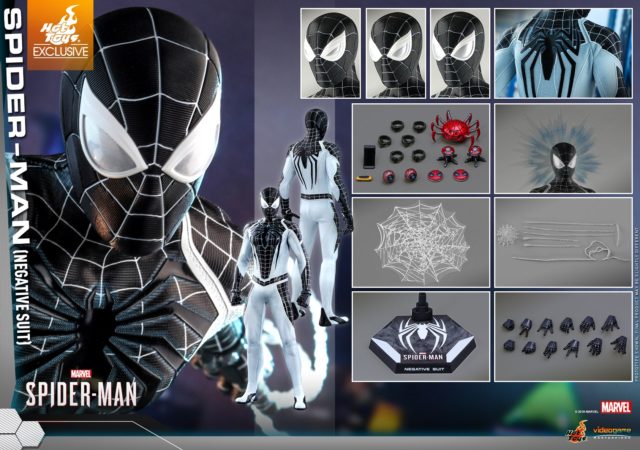 The Hot Toys Negative Suit Spider-Man and Neon Tech War Machine are now up for order, and are scheduled to be released in mid-2020. After Scarlet Spider's swift sellout in just a couple hours, I would absolutely advise pouncing on a pre-order if you know you'll want this exclusive Spidey. War Machine, I imagine you'll have a decent amount more time to deliberate on.
Anyone jazzed about either of these new Marvel Hot Toys exclusive variants? Who's stayed the course with the Neon Tech Iron Man range and will complete the trio with this War Machine? And what GamerVerse Spider-Man MMS figures—if any—would you like to see Hot Toys tackle next?
The post Hot Toys Negative Suit Spider-Man & Neon Tech War Machine Exclusives Up for Order! appeared first on Marvel Toy News.