It's a week away! Marvel Studios' first animated series, What If…?, plans to take fans on an adventure exploring pivotal moments from the Marvel Cinematic Universe, and reimagining famous events from the films in unexpected ways.
In anticipation of the new Disney Plus series, Hot Toys presents Zombie Hunter Spider-Man as the first 1/6th scale collectible figure in their new What If…? collection. Meet your favorite Marvel characters as you've never seen them before!
Expertly crafted based on the appearance of Zombie Hunter Spider-Man in the soon-to-be-released animation series, the 1/6th scale figure features a newly crafted masked head sculpt with multiple interchangeable right eye pieces to create different combinations of expressions; a greatly poseable figure body; finely tailored Zombie Hunter Spider-Man suit following the classic blue and red color scheme with a Cloak of Levitation in burgundy; a number of interchangeable hands for signature poses; assorted web effect accessories, and a dynamic figure stand.
Release date: Approximately Q3 – Q4, 2022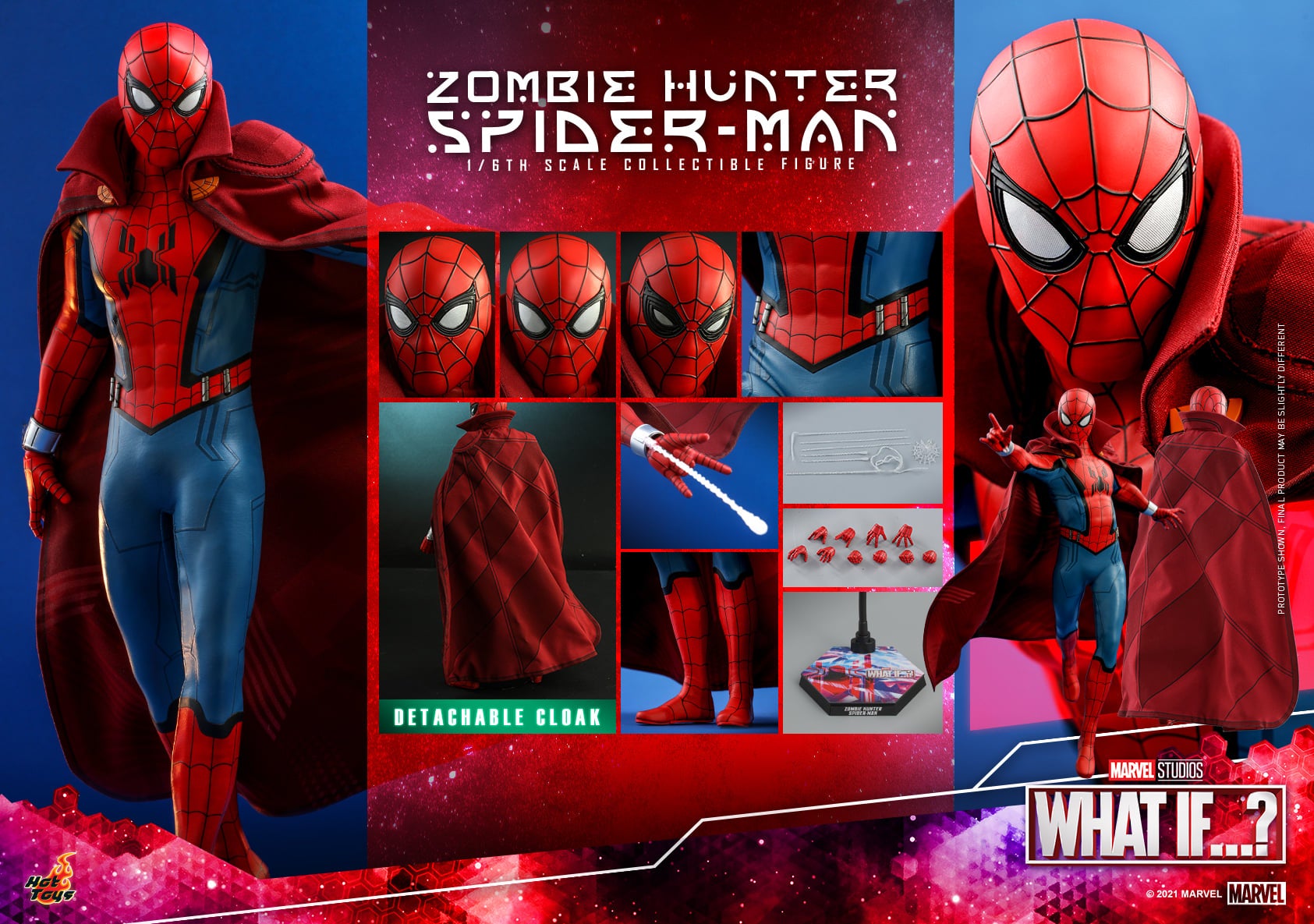 Hot Toys – [TMS058] – What If…? – 1/6th scale Zombie Hunter Spider-Man Collectible Figure
– Authentic and detailed likeness of Zombie Hunter Spider-Man in What If…?
– One (1) newly developed masked head sculpt with three (3) pairs of interchangeable eye pieces that can create numerous combinations of expressions
– Approximately 30cm tall
– Specialized body with over 30 points of articulations
– Ten (10) pieces of interchangeable hands including:
– One (1) pair of fists
– One (1) pair of opened hands
– One (1) pair of web shooting hands
– One (1) pair of cobweb swinging hands
– One (1) pair of gesture hands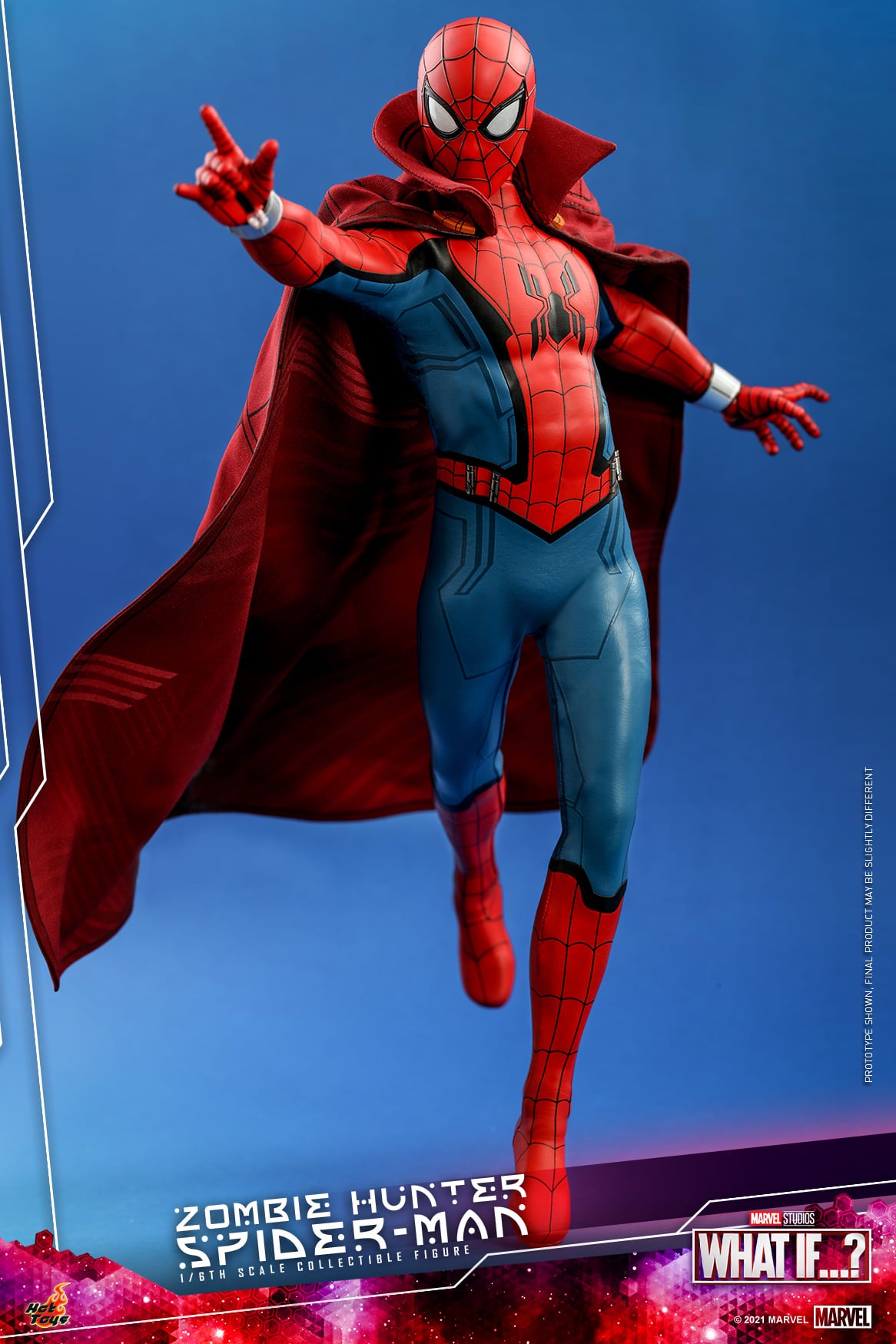 Costume:
– One (1) red and blue colored Zombie Hunter Spider-Man Suit with grayish black trims, cobweb pattern and black spider emblem on chest
– One (1) pair of silver colored web shooters
– One (1) burgundy-colored cloak (Cloak of Levitation) (embedded with bendable wire & magnetic feature)
Accessories:
– Six (6) strings of spider web in different shapes and lengths, attachable to the web-shooters
– One (1) open spider web effect accessory
– A dynamic figure stand with series logo and character nameplate
*Prototype shown, final product may be slightly different
**Product details could be subjected to change without further notice
[See image gallery at www.figures.com]
---