We're just over a week out from the Disney+ debut episode of "What If…?", the first canonical MCU animated series—but whether anyone has seen the show or not, reveals of the merch for the show is rolling out at a pretty steady pace! Amazon has opened pre-orders for their Exclusive Funko POP Year of the Shield Peggy Carter Riding Hydra Stomper figure, and Hot Toys is getting in on the action as well by debuting their one-sixth scale Captain Carter and humongous Hydra Stomper figures! Clearly there's a lot of excitement about these characters—but are the toys looking any good?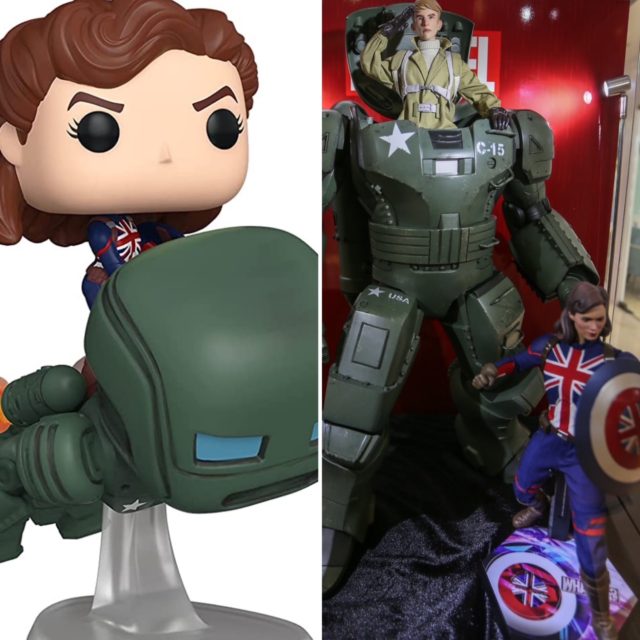 I made it no secret that I had some trepidations regarding whether or not Marvel collectors would buy in and support merch from a series of alternate universe animated concepts that hasn't even aired yet—but thus far, sales seem to be decent despite fans having only seen seconds of a trailer for "What If?"
In fact, when Amazon debuted the latest entry in their 8-part Funko POP Year of the Shield figures series—POP Peggy Carter Riding the Hydra Stomper (Amazon spelled it incorrectly as "Hydrostomper in their listing", in case you're having trouble finding it on their website)—it quickly shot up to "#1 New Release" in the Action Figures category, where it has remained to-date. So whether peeps have seen the story with these characters or not, clearly many are interested.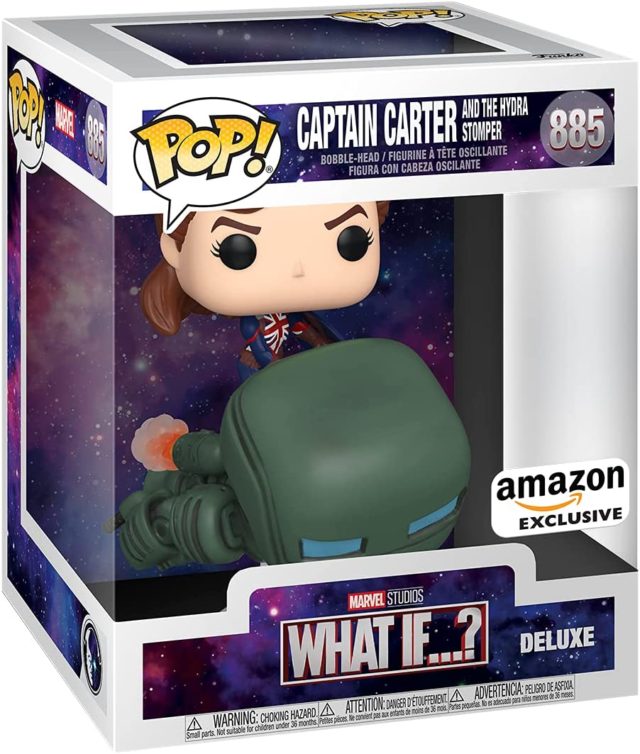 I would imagine that no one in the universe (not working for or with Funko) could have imagined that this would be one of the entries in the Amazon Exclusive Year of the Shield lineup—this is a definite twist that adds a fun diversity to the lineup of "expected" entries in the line.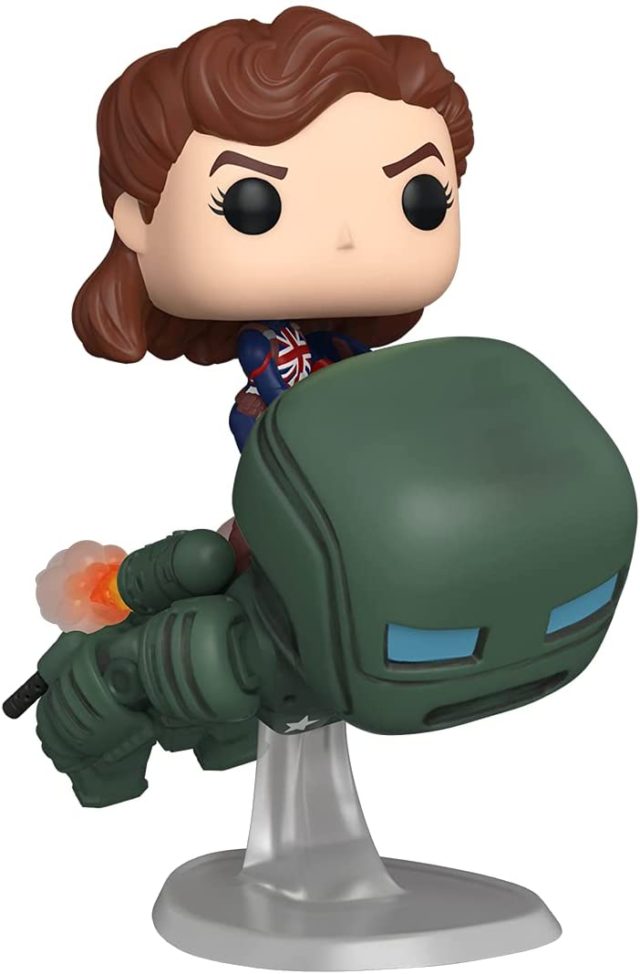 The image of Captain Carter riding Steve Rogers in the Hydrastomper armor is clearly one that Marvel's marketing wants to push, and this $24.99 POP Vinyl is a cute representation of that iconography at a low price. If this episode is a hit, I suspect that this exclusive is going to swiftly sell out and inflate on the aftermarket, given that it's already the #1 selling New Release and no one has even seen the episode yet.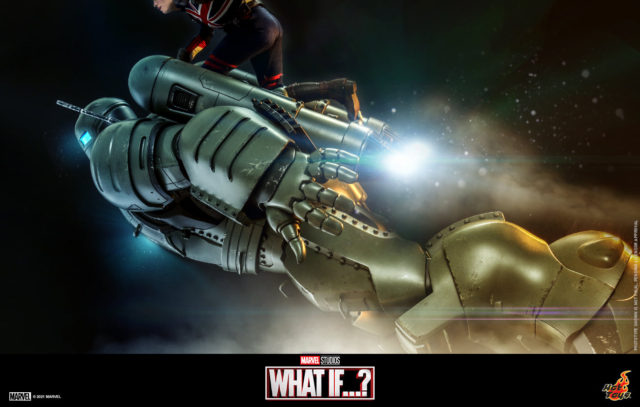 Meanwhile, they're not up for order just yet, but Hot Toys has premiered their own 1/6 figures of these characters—and we can be damn sure that these are NOT gonna be cheap (particularly Hydra Stomper).
Hot Toys doesn't produce every figure that they make up a prototype of and show off, but given that they've already spotlighted the Hot Toys Peggy Carter and Hydra Stomper 1/6 figures on their social media and also featured them at their 2021 Summer Showcase, I think this duo being produced and sold is almost a certain thing.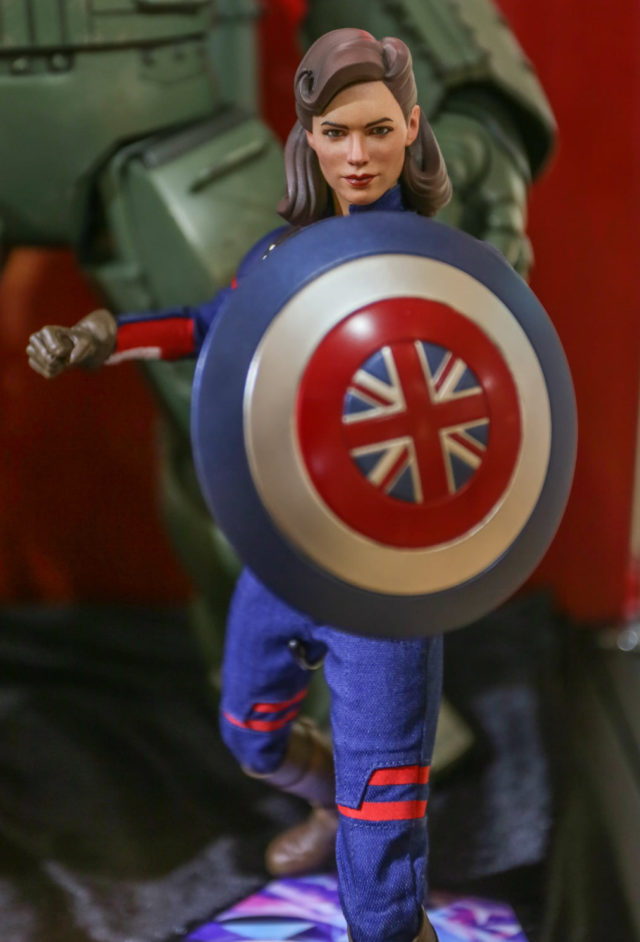 While they didn't show off Peggy's portrait in full on their social media images, her full face is clearly front and center at the Hot Toys Summer Showcase 2021. She has an animated look to her design (as you might expect for a toy designed based off a cartoon), but the aesthetic actually doesn't bug me much at all. I think she looks great (although I do have a bias toward this character as a Marvel Puzzle Quest player).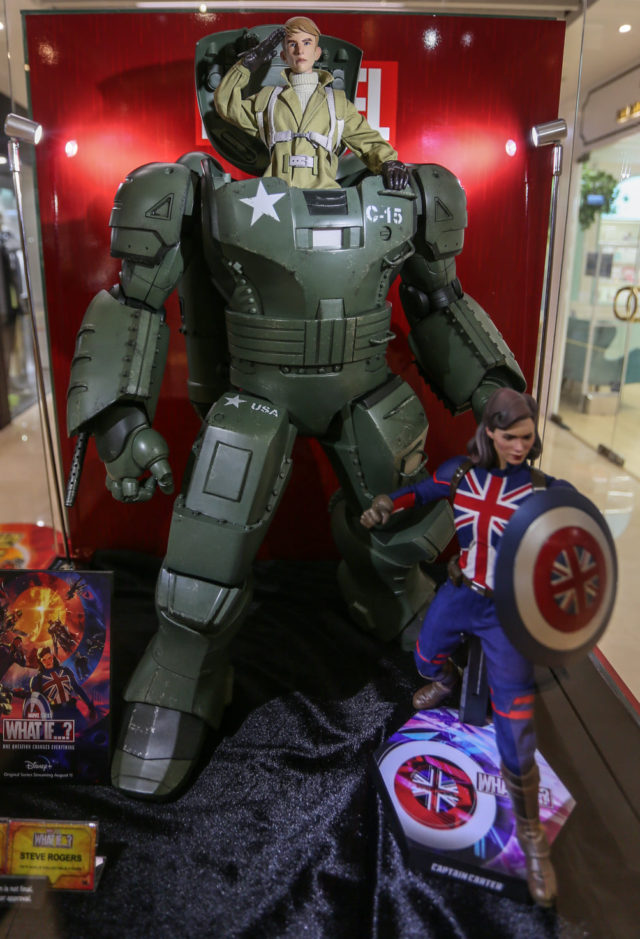 Meanwhile, the Hydra Stomper Hot Toys armor is freaking huge, and looks about as big as the Iron Man 3 House Party Protocol Igor armor permutation was (almost a decade ago now). There's a very animated-looking Steve Rogers inside (that I'm not as crazy about the appearance of as I am Peggy)—one of the first non-super-soldier Steve Rogers figures I can recall (frankly, it might be the first one ever made).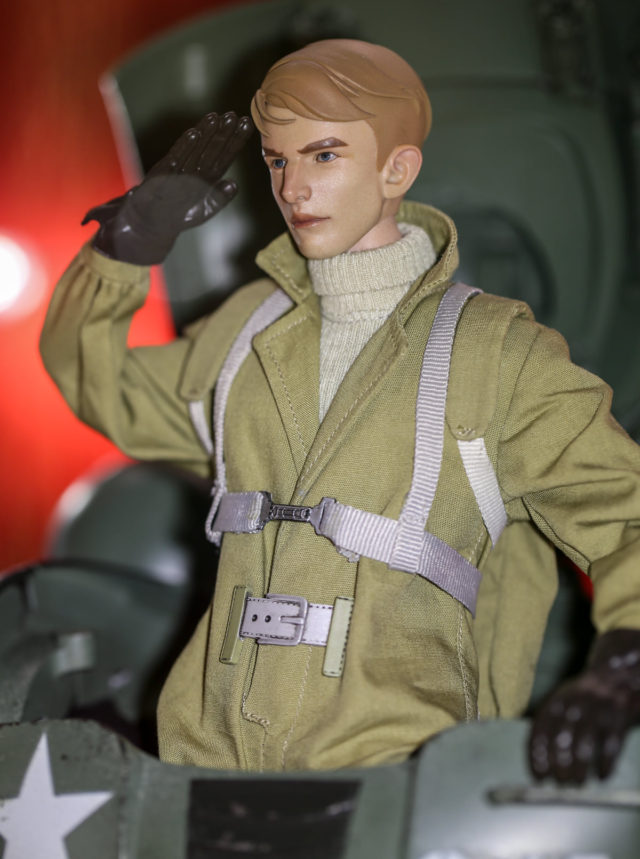 Considering the Hot Toys Igor figure cost $510 MSRP years ago and did not feature another figure inside, I definitely fear the price of this Hot Toys Hydra Stomper figure if it's released. I think this could easily be a $700-$800 figure, which is a mind-boggling number for what is a one-episode of a cartoon alternate-universe character.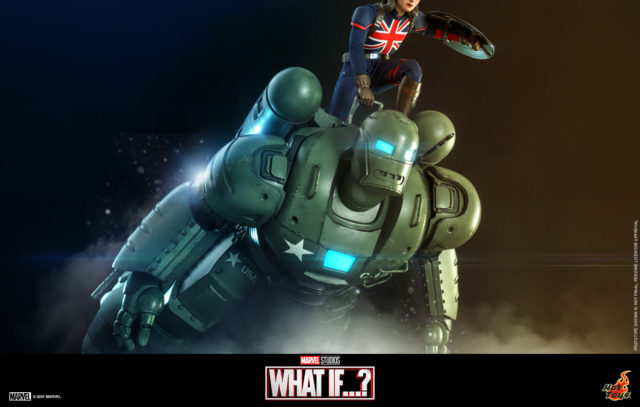 The Funko POP Hydra Stomper & Peggy Carter Amazon Exclusive Deluxe figure is now up for order and shipping immediately, and I wouldn't be surprised at all to see that sell out soon given its apparent popularity. I'll post an update when Hot Toys announces more information about their 1/6th versions of these characters (assuming they do), but I am definitely having a hard time wrapping my brain around how much market there might be for a Hydra Stomper that would cost what this one would have to cost.
What are your feelings overall about the concept of Captain Peggy Carter and Hydra Stomper Steve Rogers, Marvel collectors? Are you hyped about this upcoming What If? episode, or is this a story idea that's leaving you cold? And just how much would you have to love that episode to even contemplate paying out the sure-to-be mega bucks a 1/6 Hydra Stomper armor would cost?
The post Hot Toys & Exclusive Funko POP Hydra Stomper & Captain Peggy Carter What If? Figures! appeared first on Marvel Toy News.