Hot Toys is excited to presents the 1/6th scale Batman (XE Suit) collectible figure based on the extended story Cold, Cold Heart from Batman: Arkham Origins.
The figure is skillfully crafted based on Batman in XE Suit's appearance from the videogame, features a Batman masked head; a muscular structured body which naturally portrays Batman's muscular body with enhanced articulations; greatly detailed Batman XE Suit with silver-grey armors and weathering effects; signature weapons including Cryodrill with alternate display modes, rope gun, and Batarangs; a themed figure stand with diorama accessories including an ice crystal, stair rail and staircase to recreate the scenes.
A Special Edition available in selected markets will include a Crytographic Sequencer as a bonus item for collectors.
Release date: Approximately Q3 – Q4, 2022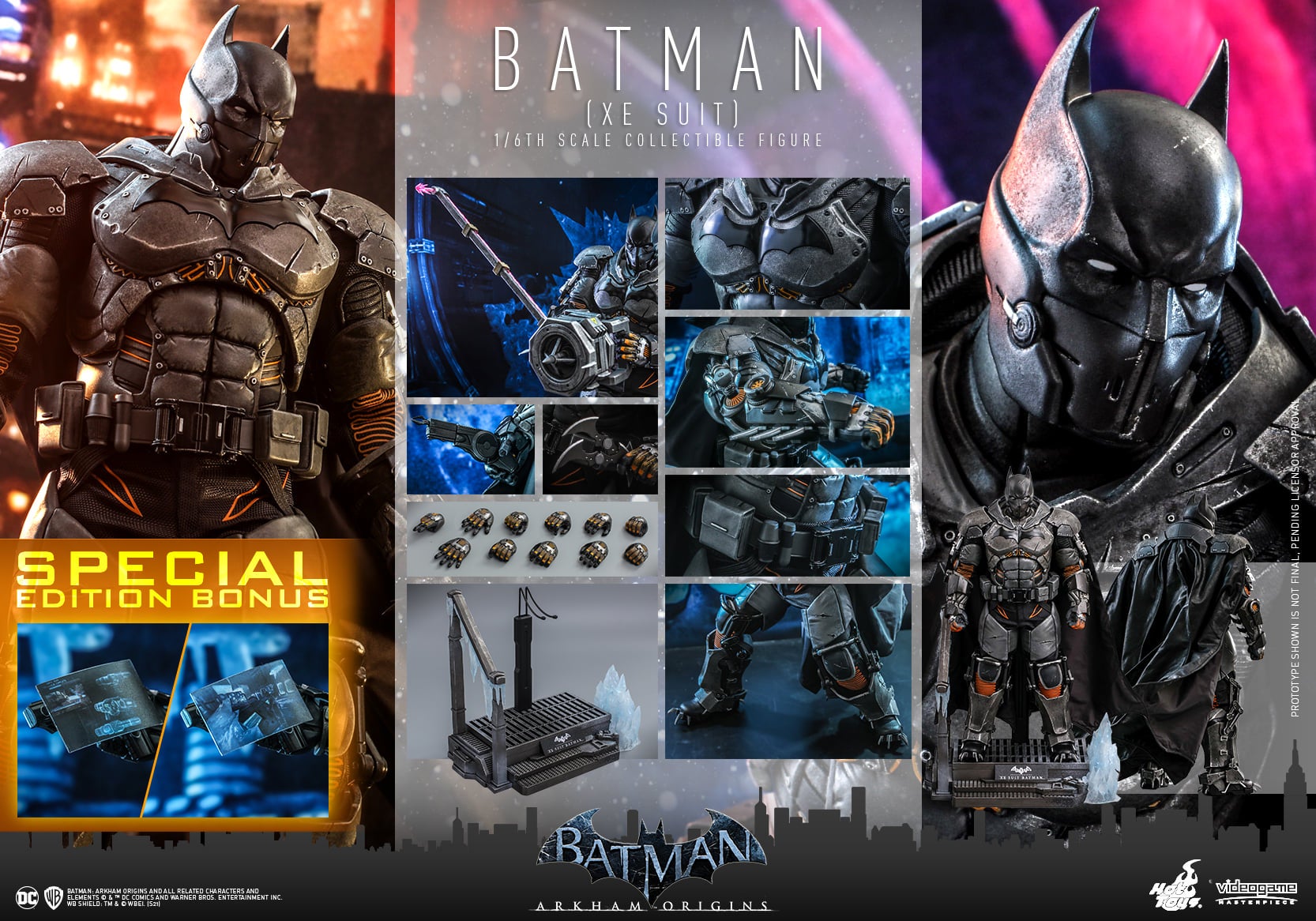 Hot Toys – [VGM52] – Batman: Arkham Origins – 1/6th scale Batman (XE Suit) Collectible Figure
– Authentic and detailed likeness of Batman wearing XE Suit in Batman: Arkham Origins – Cold, Cold Heart
– One (1) newly developed Batman masked head sculpt
– Approximately 33 cm tall
– Muscular body with over 30 points of articulation which can naturally portray Batman's muscular body with enhanced articulations
– Eleven (11) pieces of interchangeable gloved hands including:
– One (1) pair of fists
– One (1) pair of relaxed hands
– One (1) pair of Batarang holding hands
– One (1) pair of ice melting hands
– One (1) pair of gesture hands
– One (1) signal listening right hand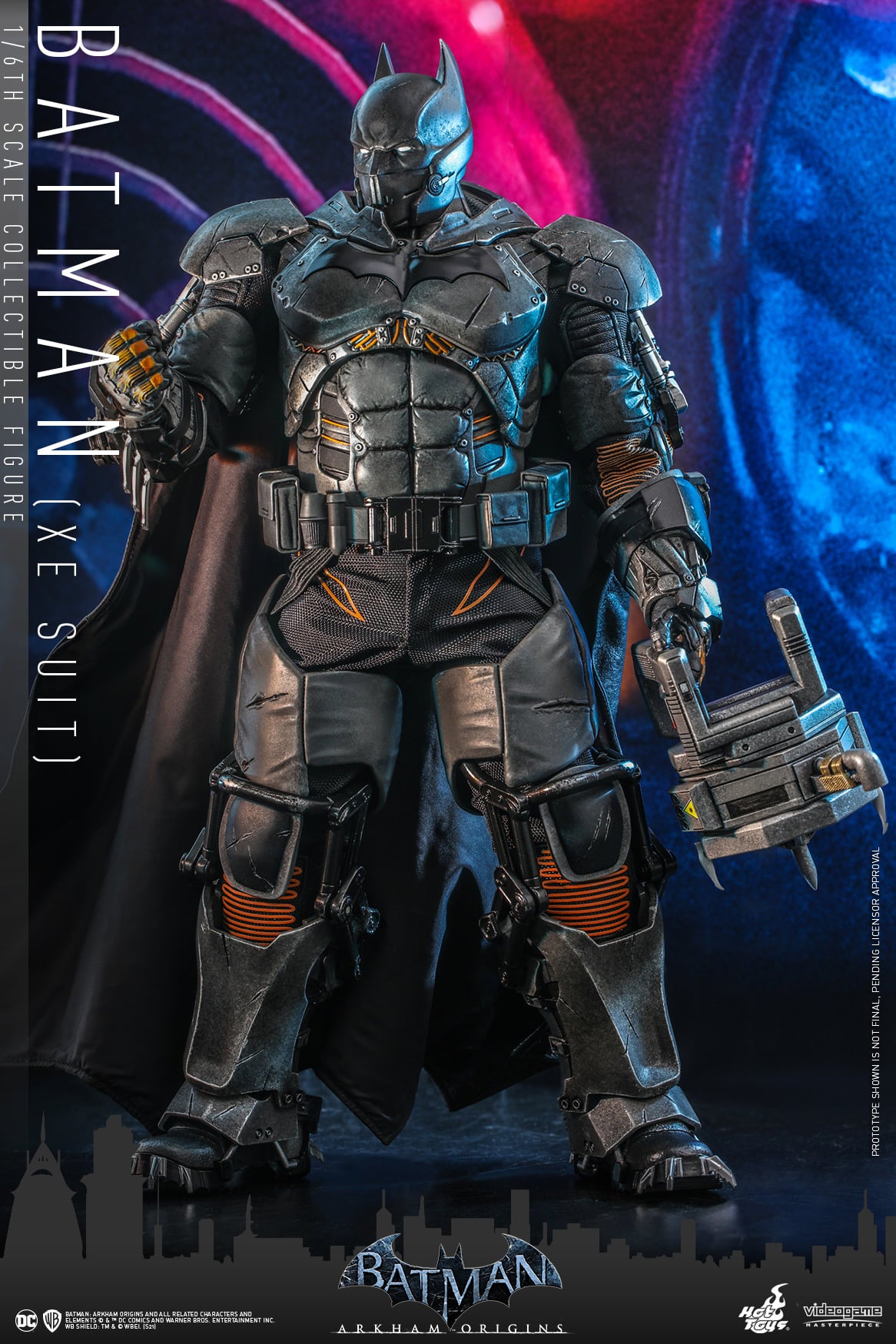 Costume:
– One (1) meticulously tailored Batman XE Suit with silver gray armors and weathering effects
– One (1) black colored cape (embedded with bendable wire)
– One (1) utility belt
– One (1) pair of armored silver gray and black boots
Weapons:
– One (1) Cryodrill with two (2) sets of interchangeable laser drill heads (normal and activation mode)
– One (1) rope gun
– Two (2) Batarangs
Accessories:
– One (1) ice crystal
– One (1) stair rail covered with ice
– One (1) staircase diorama accessory
– Specially designed figure stand with character nameplate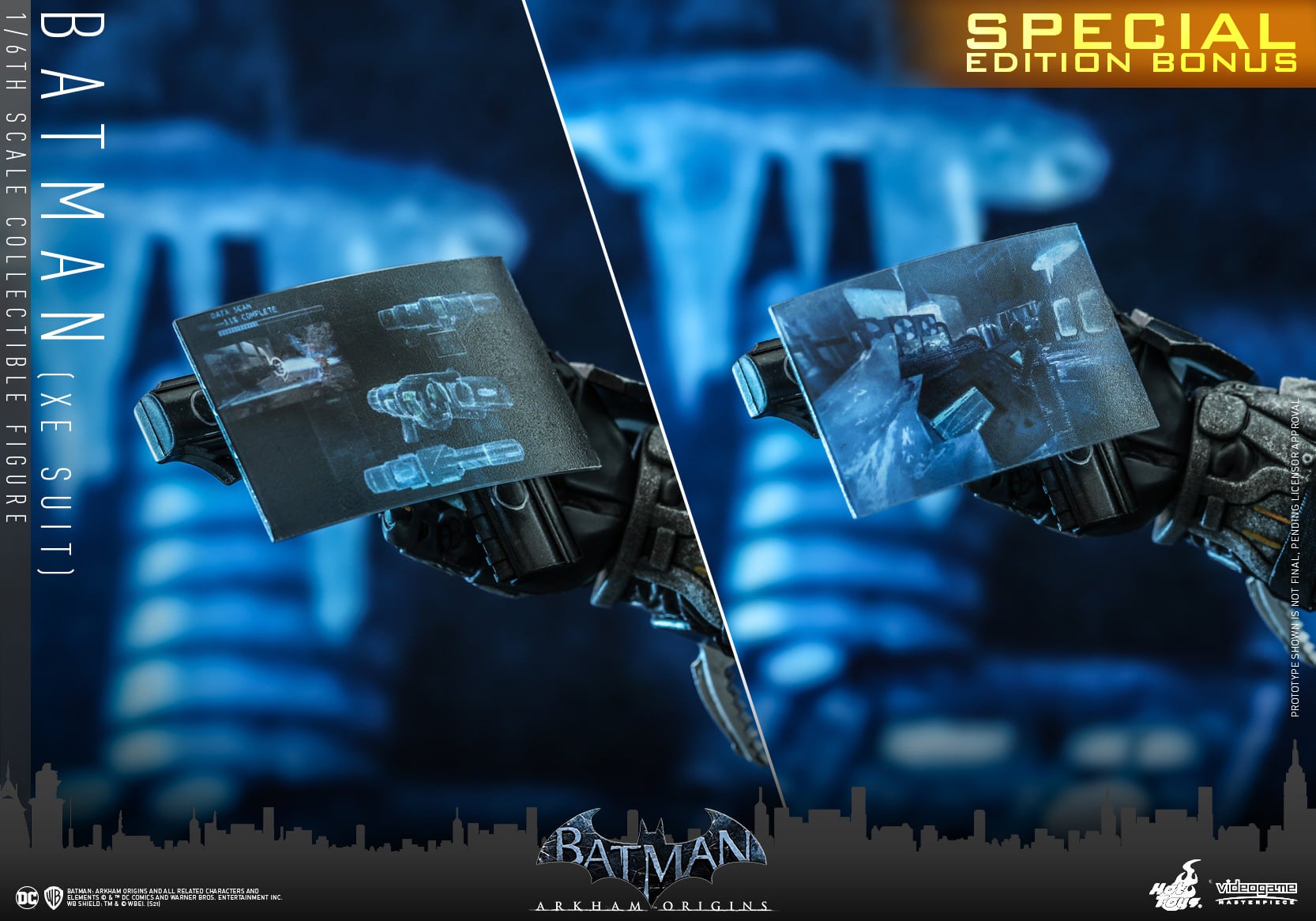 Exclusive Bonus Accessory for Special Edition:
– One (1) Crytographic Sequencer with two (2) stickers
*Prototype shown is not final. Pending licensor approval
** Product details could be subjected to change without further notice
[See image gallery at www.figures.com]
---