Hot Toys is excited to announce the launch of a brand new collectible line – Cosbaby Diorama – an extension for their adorable Cosbaby collection.
Hot Toys' very first Cosbaby Diorama collectible revisits one of the memorable scenes from Avengers: Endgame where the world's greatest heroes decided to fly to the Garden by the Guardians' spacecraft Benatar.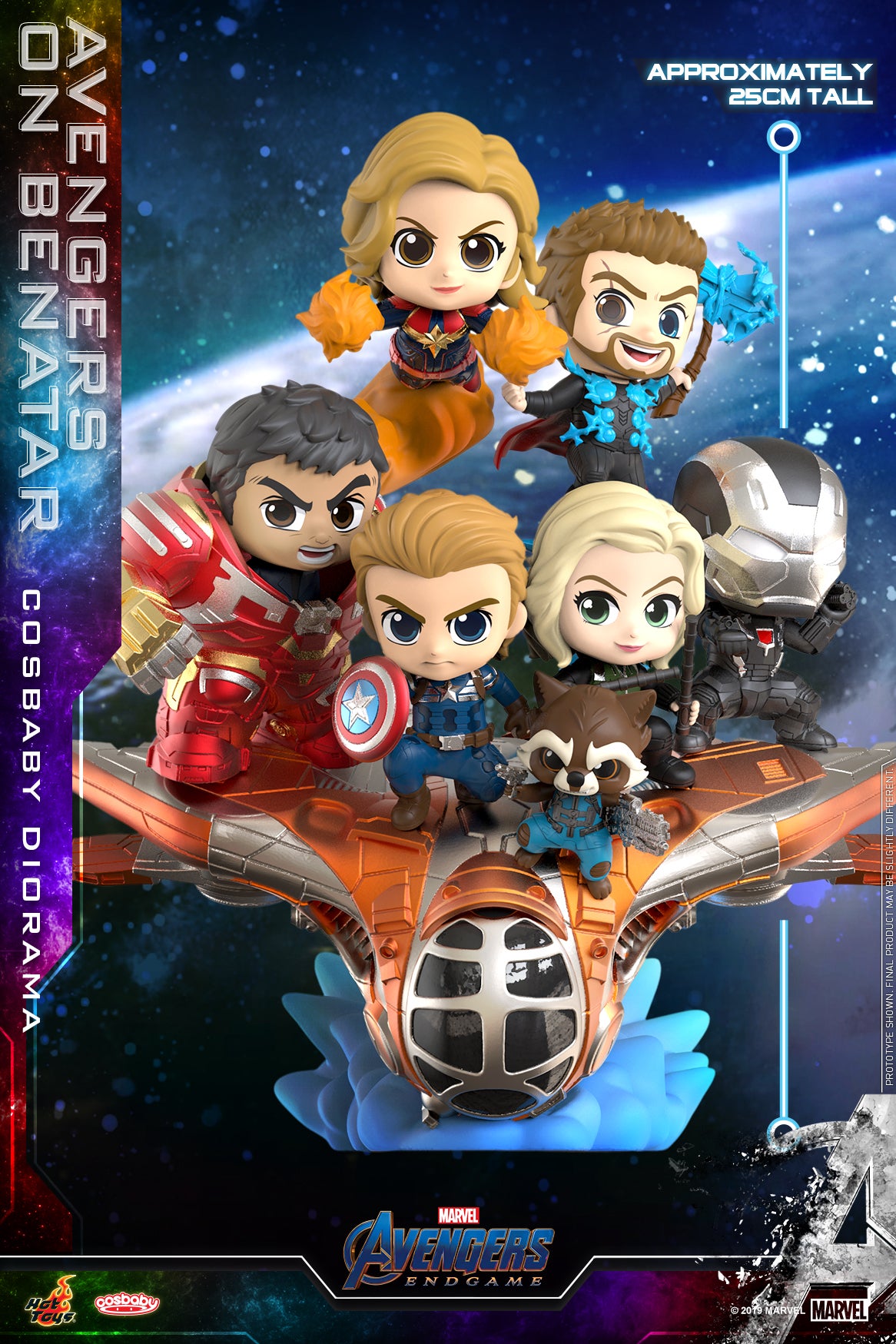 Measuring approximately 10 inches tall, the Cosbaby Diorama features the Benatar specially painted in metallic colors, and characters in signature outfits and armored suits. The diorama includes Captain America and his iconic shield, Bruce Banner in the huge Hulkbuster, Thor and Mjolnir, Rocket wields blaster, the heavily armored War Machine, Black Widow performs cool tactic moves, and Captain Marvel ready to release a blast of energy.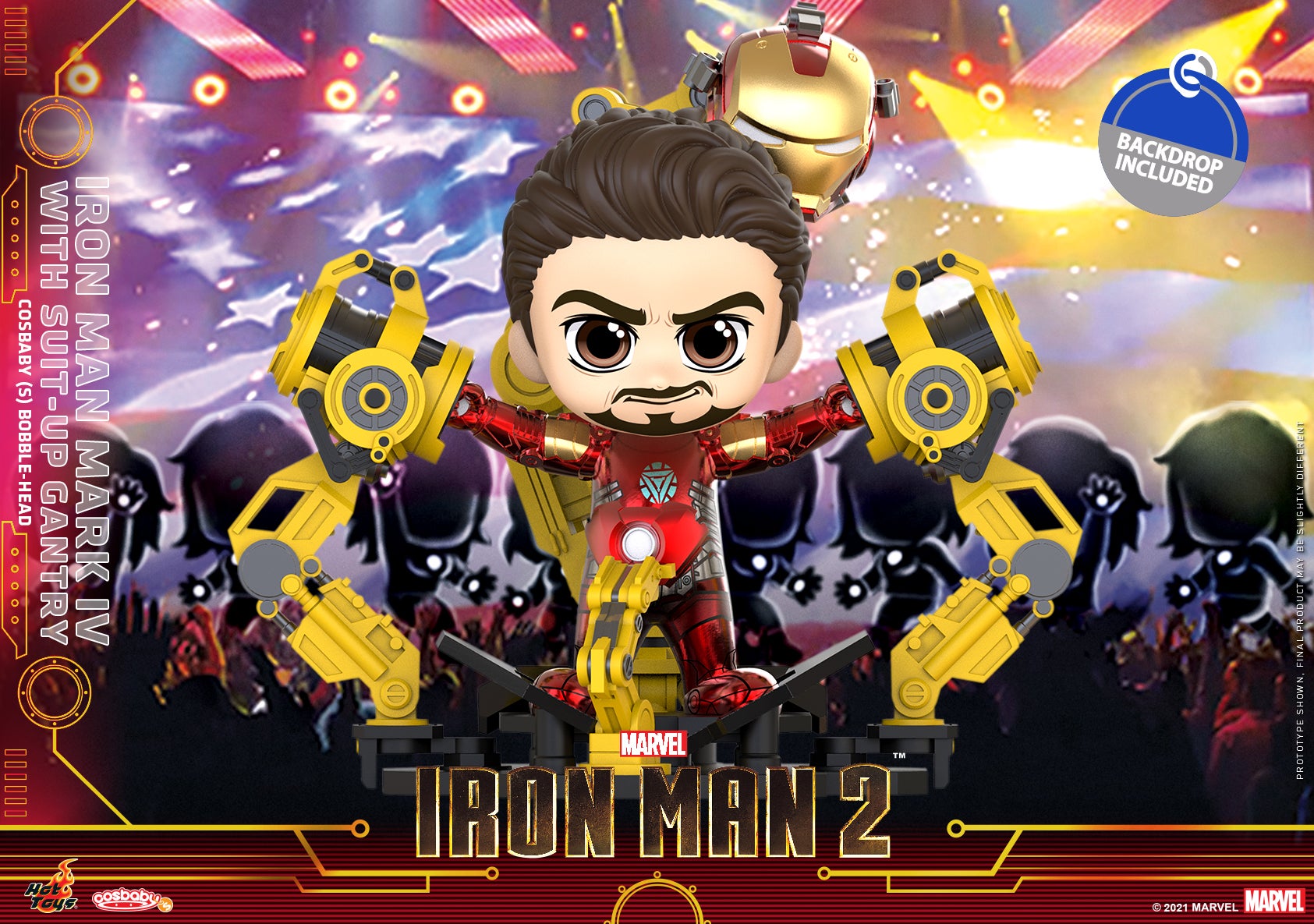 In other Cosbaby news, Hot Toys has revealed two new Iron Man Cosbaby (S) figures. These include Tony Stark being suiting up in his Mark IV suit as seen in Iron Man 2, along with him the Suit-Up Gantry in his Mark VI armor as seen in The Avengers!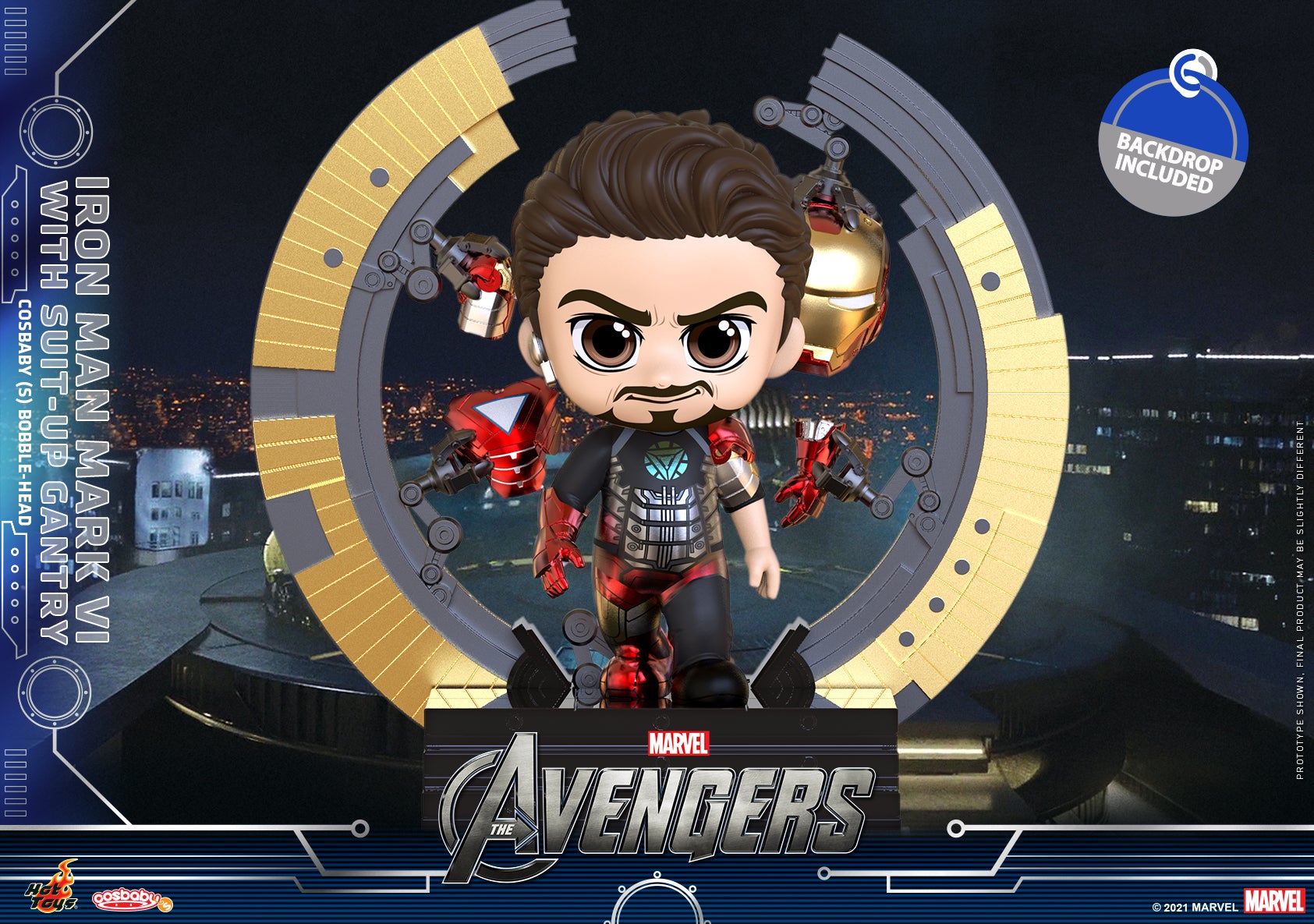 ---