Earlier today, Hasbro officially announced the return of Hasbro PulseCon for 2021! As Hasbro PulseCon is a virtual convention focused on bringing fans online exclusive figures and web-based panels, it seemed like a no-brainer that we'd be seeing an exclusive Marvel Legends figure (or figures) announced sooner than later. But Hasbro really wasted no time, as just a couple hours after announcing the con itself, the Hasbro PulseCon 2021 Exclusive Marvel Legends Venom Retro Series figure has now been revealed!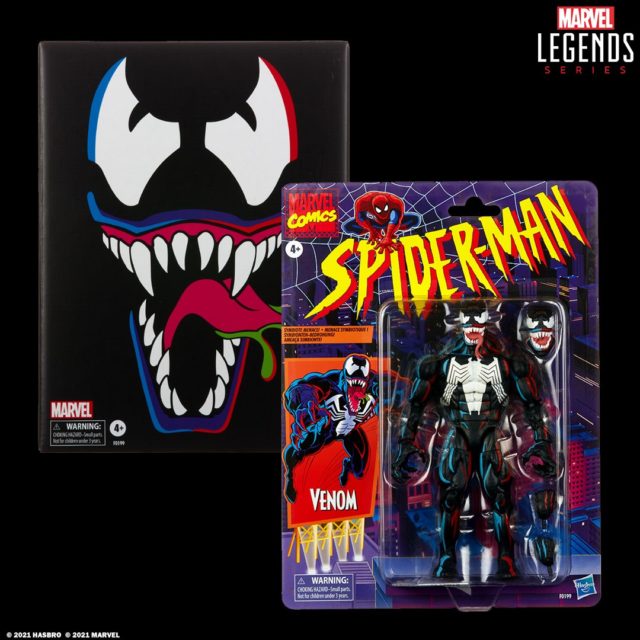 Hasbro has been going full steam ahead with the Toybiz Vintage-styled packaged Spider-Man Retro series in a way that they have not done with any of the previous Retro themes, so it shouldn't come as a stunning development to anyone that their (first?) 2021 PulseCon Marvel Legends Exclusive figure comes from the Retro Spider-Man Series.
And if Hasbro was looking to save a sure-fire headliner for just this occasion, they picked a good one: Retro Series Venom!
The Marvel Legends Retro Venom figure uses the recent(-ish) Omega Red body mold, which a lot of fans had been vocally been hoping to see repurposed for a new Venom action figure. See, ML fans? Hasbro listens! (Or just has the same logical ideas as you do. Either way.)
I thought this particular Spider-Man Legends Venom Retro figure may be a mite divisive, as it is very clearly based off of the 90s Spider-Man Animated Series design, what with the cartoony red and blue line highlights on the figure.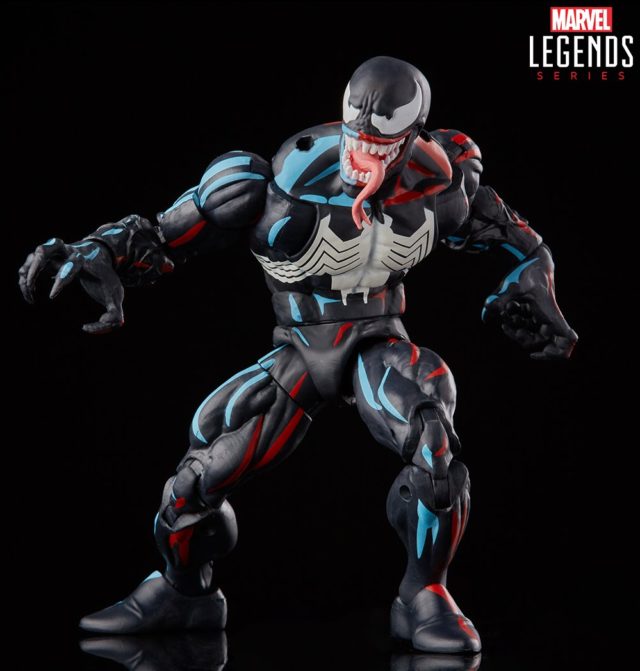 But to my surprise, the response to this Exclusive PulseCon Venom has been almost 100% positive thus far from what I've seen. Some fans are looking forward to what seems like an inevitable comic-based colored iteration of this Venom, but few seem to outright dislike this particular convention exclusive.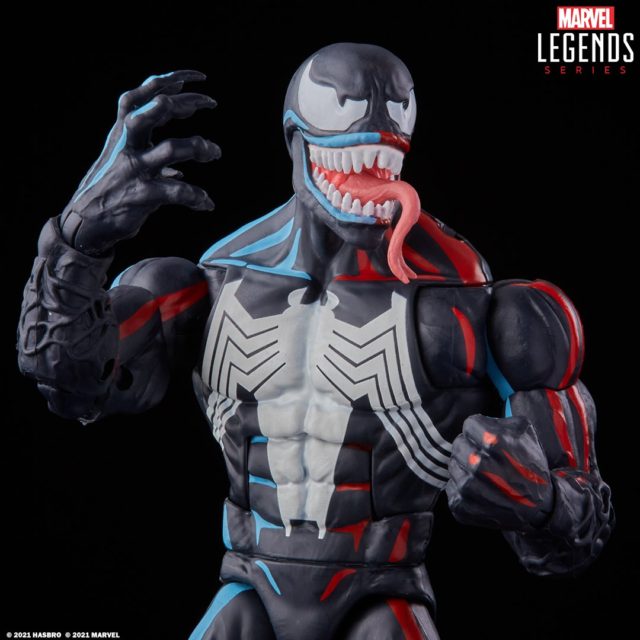 I grew up looking forward to watching Spider-Man: TAS every weekend (not as much as X-Men, mind you, but still), so the style of this 6" Venom figure is right up my alley and puts a smile on my face too.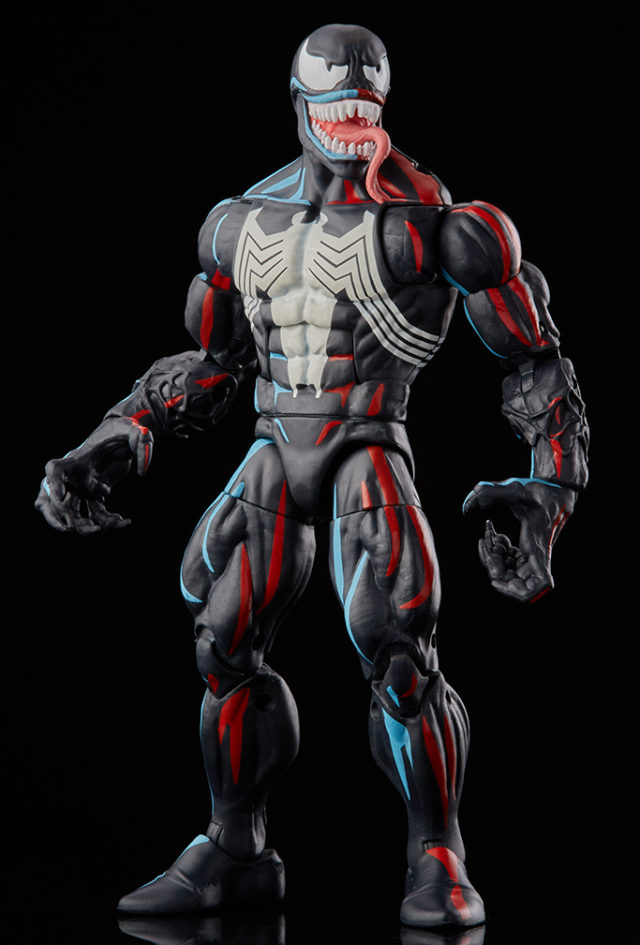 The tongue-out and no-tongue heads for Venom are both bang-on, and thankfully Hasbro is giving us both claw hands and interchangeable fists.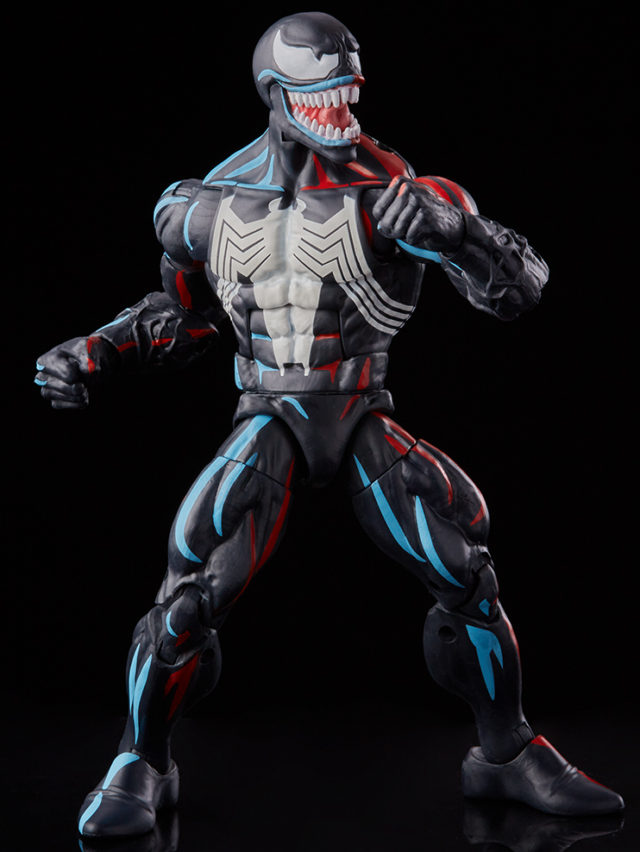 I could do without the additional box that the vintage carded Venom will come inside (which is destined to end up in my recycling bin), but overall this is an excellent-looking release. Hopefully one that shan't be too difficult for fans to acquire. I had no issues getting last year's Marvel Legends Hellfire Club exclusive box set from PulseCon 2020, but I was a Premium Member then and I'm not now, so… I guess we'll see!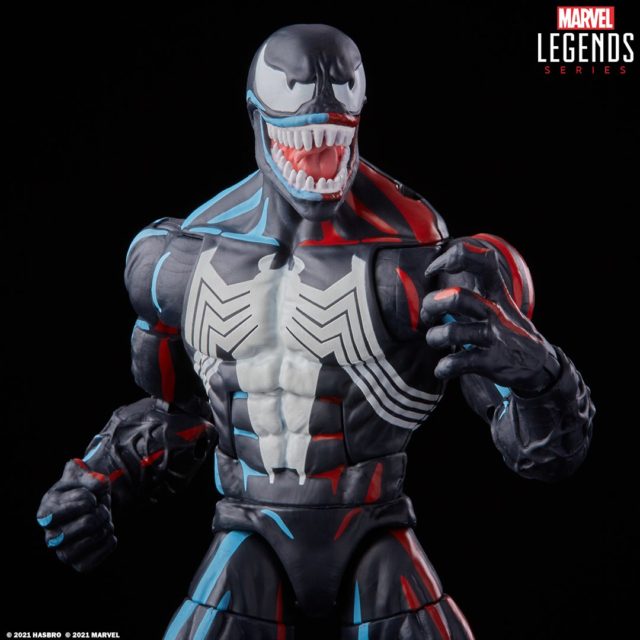 The Marvel Legends PulseCon 2021 Exclusive Venom retro packaged figure will be available this fall during Hasbro PulseCon (obviously) exclusively on the Hasbro Pulse website (double obviously). No specific order date or pricing information is available at this time, but I'll add those details once they are available.
What do you think of the first exclusive for Pulse Con 2021, Marvel collectors? Is this Venom an exclusive you'll be F5-ing for in a few months, or can you live without? And if there are any additional exclusives yet to be revealed (*cough* Excalibur *cough*), what are you hoping for?
The post Hasbro Pulsecon 2021 Exclusive Marvel Legends Venom Retro Figure Revealed! appeared first on Marvel Toy News.