Harry and Buckbeak arrive in Iron Studios' MiniCo Illusion style!
In his first lesson in dealing with magical creatures in the film Harry Potter and the Prisoner of Azkaban, Potter creates a bond of friendship and respect with the imposing hippogriff Buckbeak; a fantastic mythical animal with wings, claws and the head of a griffin (like an eagle) and the body and hind legs like those of a horse.
Cast in detailed PVC plastic, the Harry and Buckbeak MiniCo Illusion Statue measures 6.4 in (H) x 4.7 in (W) x 6.6 in (L). The imaginative piece is priced at $54.99 and is scheduled to take flight third quarter of 2021.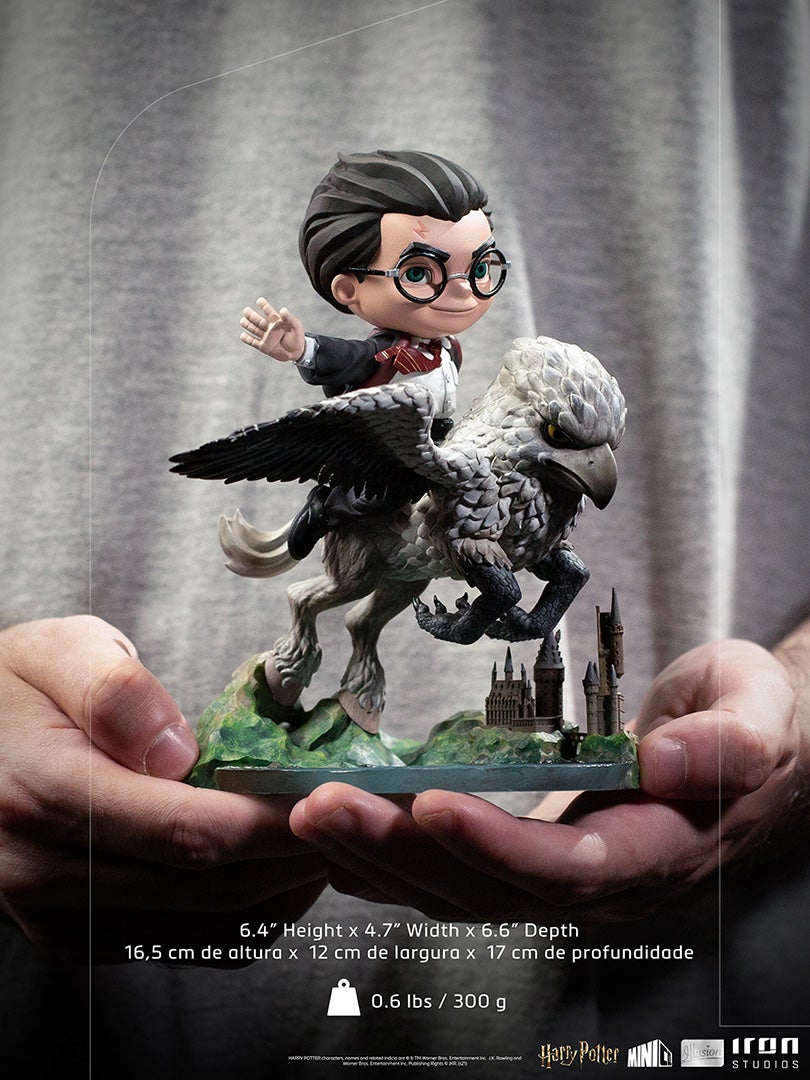 [See image gallery at www.figures.com]
---